2020 Spring Trends That Will Help You Revamp Your Home Decoration ⇒ With the arrival of each season comes as an extraordinary opportunity to revamp and redefine your home interiors.
Spring trends are synonymous with organic design and as such one is often more drawn to more classic and modern features combined with present-day sophistication, from the use of natural-inspired elements to a fusion between design styles. If you are looking to provide a refreshing touch to your interiors, then the following interior design trends may be of great assistance.
Biophilia
Biophilic design is a rising trend that consists of connecting one with a more natural environment, thus having the main purpose of improving one's well-being through natural designs or inspirations of it. When it comes to biophilia, organic and natural materials, as well as an earthy color scheme, are the predilected features.
Use of Softer Finishes
While it is universally known that glossier finishes will always be in style, for this season, opt to go for designs with softer finishes, such as muted nickel, patina, soft gold or even brushed bronze. These finishes are bound to add a more subtle aesthetic to your home, while still exuding an unrivaled sense of luxury.
⇒ Related Article: Outdoor Living – Latest Furniture Collections for Your Consideration ⇐
Structured Simplicity
Heavily influenced on rustic Scandinavian and minimalism Japanese traditions, structure simplicity in interior design is all about maintaining a sense of serenity and comfortability in a home. Fundamentally, any over-the-top element is completely refuted and instead, a warm and neutral color palette, the use of raw materials and understated textures take the center stage.
Focus on Ornamentation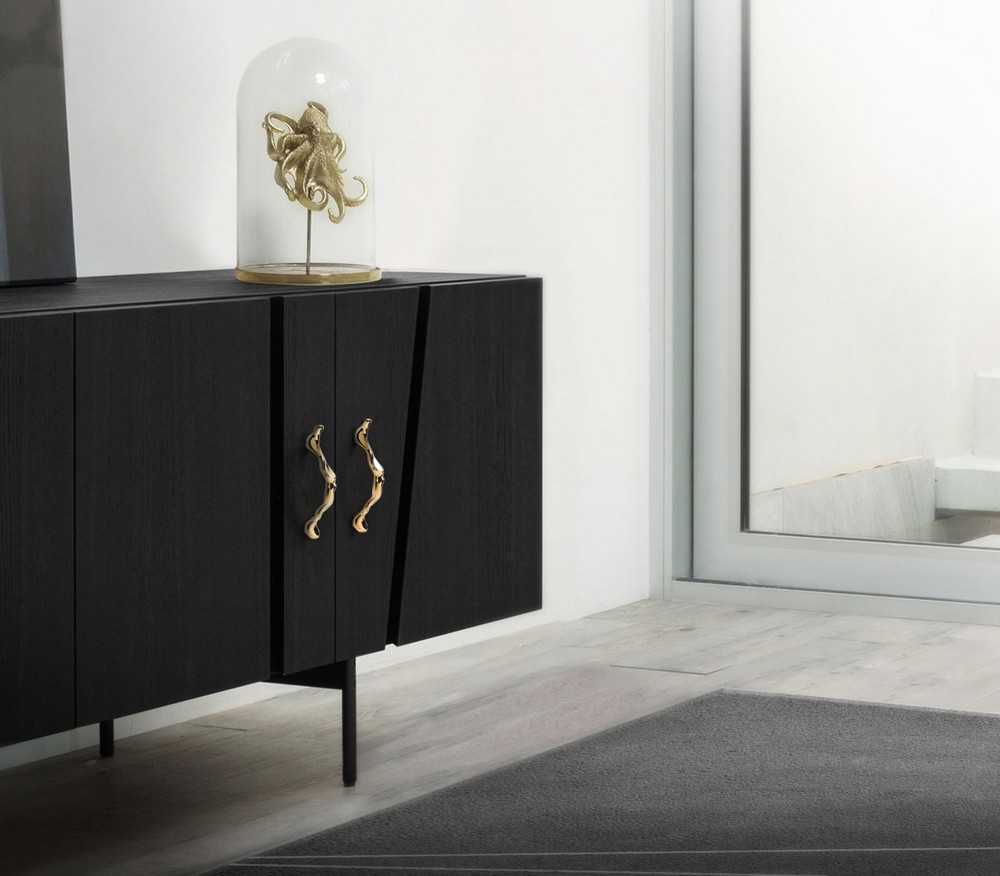 Evidently, in interior design, it is utterly crucial to pay attention to what type of furnishings and lighting designs you use, but sometimes focusing on the details can do wonders for the overall decor. The best way to do so is to play around with intricate patterns, compelling textures as well as ornate pieces such as jewel-like hardware, which will assuredly grant personality and timeless allure to their home.
Merge of Retro Styles
From the Bauhaus aesthetic to the mid-century style, combining different design periods into a single interior is a great way to achieve a distinctive look. For this season, the favored elements to use will be scalloped shapes and gold accents reminiscent of the Art Deco movement, signature furnishings from the '50s and a color scheme representative of the '70s. A few of the shades that will be trending this spring are mustard, night watch green, and tan.
Discover the exclusive and luxury world of PullCast and dive in our amazing and elegant list of decorative and architectural hardware products. They will help you elevate and transform your home decor or your interior design project into a unique experience!  For more interior design spring trends, follow us on Facebook, Pinterest, Twitter, Instagram, Linkedin, and Youtube!