Luxury Yachts: The World's Largest Vessels that Shocked the Industry ⇒ In all the history of the yachting industry there are have been a few luxury yachts that truly surprised everyone due to their humungous yet stylish exterior, thus surpassing all types of boundaries.
In today's article, PullCast Blog highlights the five largest luxury yachts from renowned shipyards like Lürssen and Blohm+Voss, that truly have come to shock the industry not only due to their length and volume but also to their outstanding interior design. In actuality, many of these massive luxury yachts are actually owned by royal families, so one can only imagine how majestic they truly are.
Lürssen's Azzam ⇒ 592 feet, 6 inches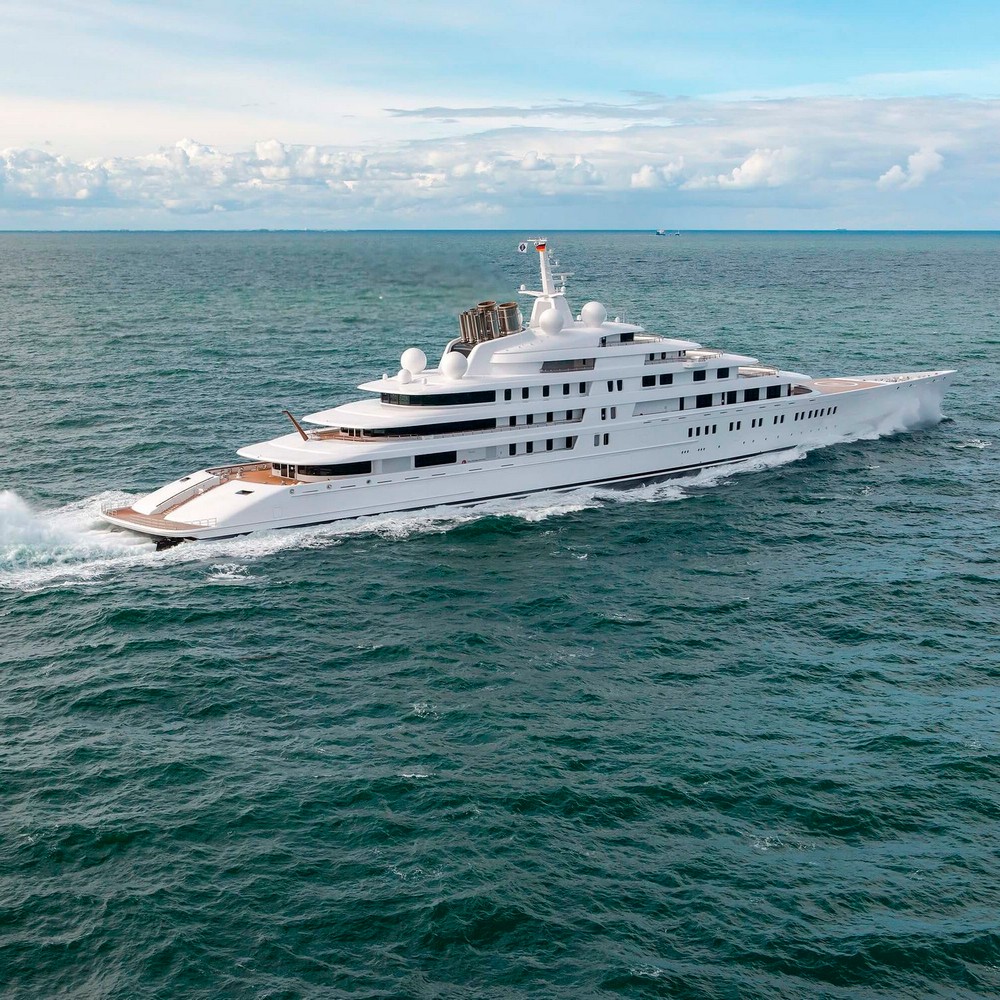 The title for the current largest yacht in the world goes to Azzam by Lürssen. This complex yacht was first unveiled in 2013 and its exterior design is by Nauta Yacht and its interiors are described to be sophisticated with decoration inspired by the Empire style of the early 19th-century. When it comes to performance, Azzam can cruise up to more than 30 knots of speed.
Mariotti Yachts' Fulk Al Salamah ⇒ 538 feet, 1 inch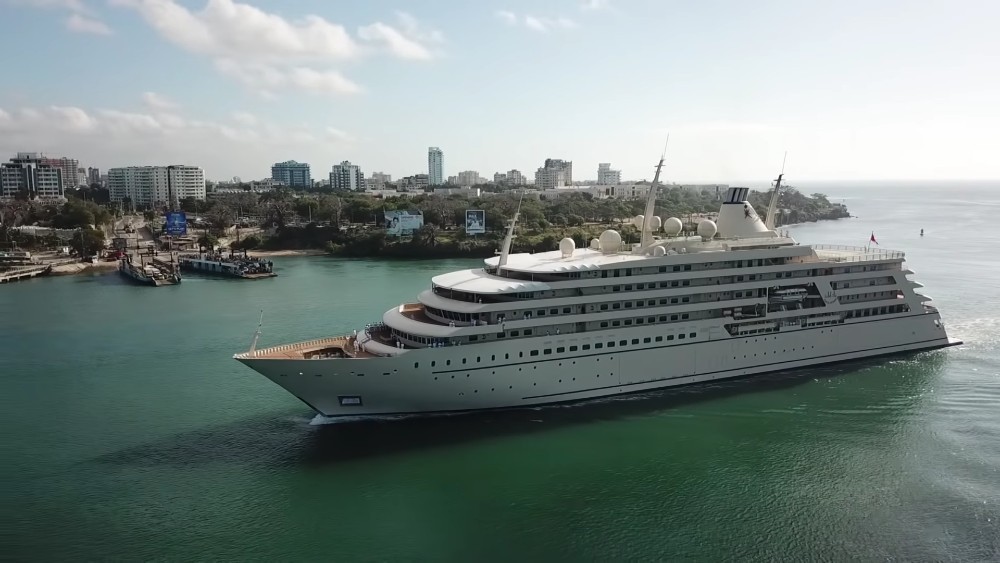 While not much information has been disclosed about the world's second-largest yacht, this unique vessel was built in 2016 and presents an exterior designed by Studio de Jorio and it is rumored to be owned by the Omani royal family.
⇒ Related Article: Know the Work of Espen Øino, a Top Yacht Designer ⇐
Blohm+Voss' Eclipse ⇒ 533 feet, 1 inch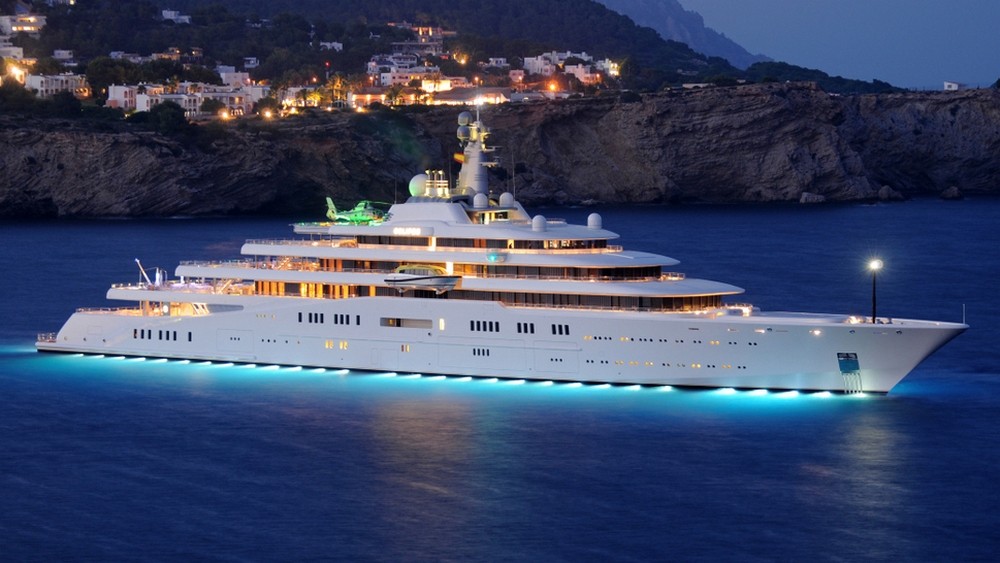 The 533-ft yacht only took five years to design and build and delivered to billionaire Roman Abramovich. In 2010, it was actually regarded as the largest yacht in the world. Eclipse has 17 staterooms and a palatial master suite. Terence Disdale conceived both the interior and exterior of this vessel. The Blohm+Voss yacht is brimming with enticing entertainment areas, from a beach club to a humungous spa.
Platinum Yachts' Dubai ⇒ 531 feet, 5 inches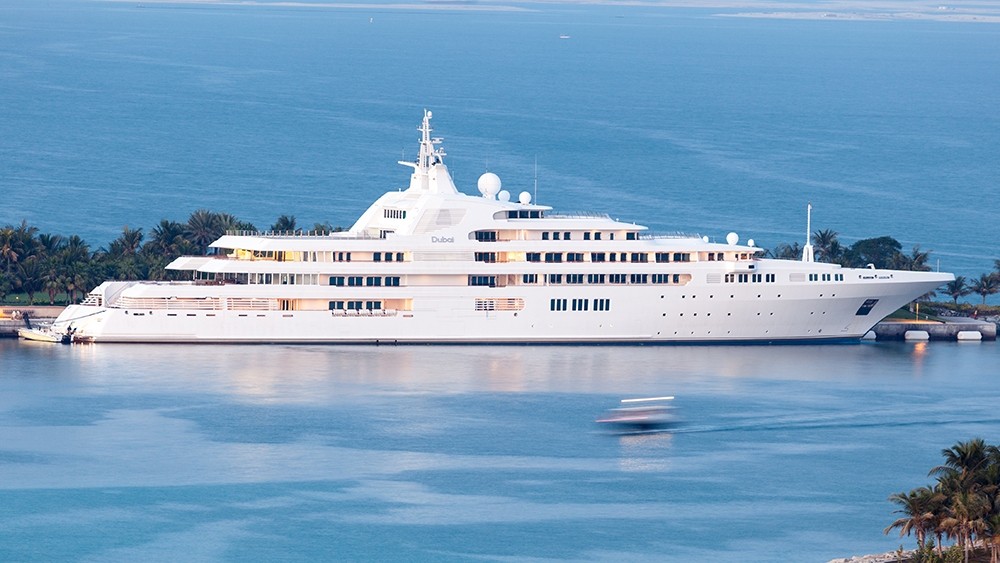 Reaching a top speed of 26 knots, Dubai was delivered in 2006 and can accommodate up to 24 guests and quarters for 88 crew members. Some of her most impressive highlights are a 70-foot-wide atrium, a landing pad, a submarine garage, a cinema, and even a disco.
Lürssen's Dilbar ⇒ 511 feet, 8 inches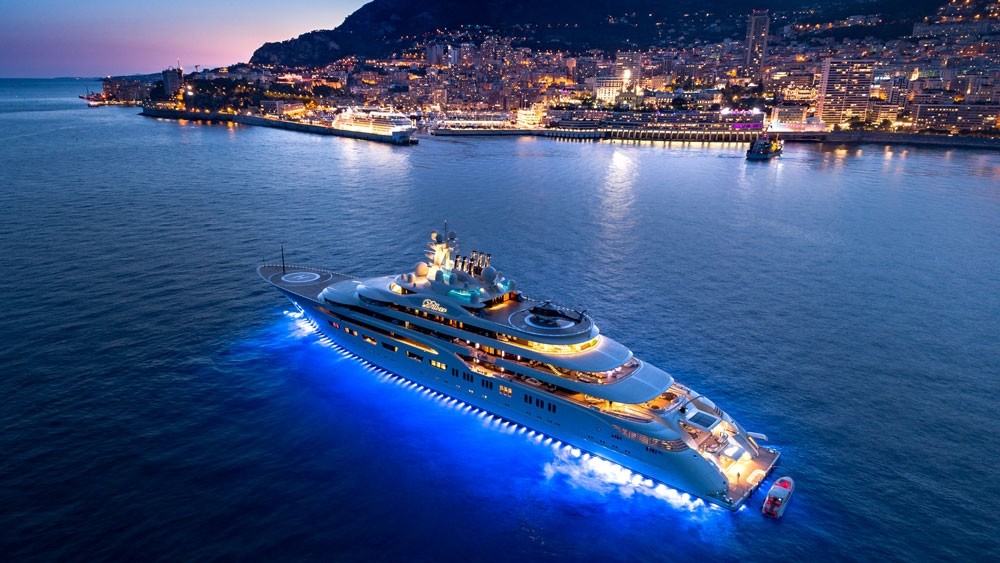 Yet another entry for Lürssen and this time with the 2016-released Dilbar. Once again, Espen Øino collaborated with the German shipyard to conceive the lustrous exterior structure of this massive vessel whereas the interiors were designed by Winch Design, which is best described by a rare and exclusive use of luxury materials. In addition, the yacht boasts an 82-foot swimming pool.
While the exterior is what stuns one the most, the interior design of a luxury yachts takes a lot of effort as well in order to match her sumptuous structure. One of the most extraordinary ways to decorate a yacht interior is by adding decorative hardware. It may seem simple but it actually has a grand ornamentation power which sets the mood for the overall decor.
For more refreshing luxury yacht interiors, in this segment, we showcase a series of products from PullCast's Ocean collection that is in synchrony with the essence of the yachting industry, such is the case of the Caviar, Codium, Natica, and Urchin drawer handlers that all feature maritime influences and further enhanced by gold accents.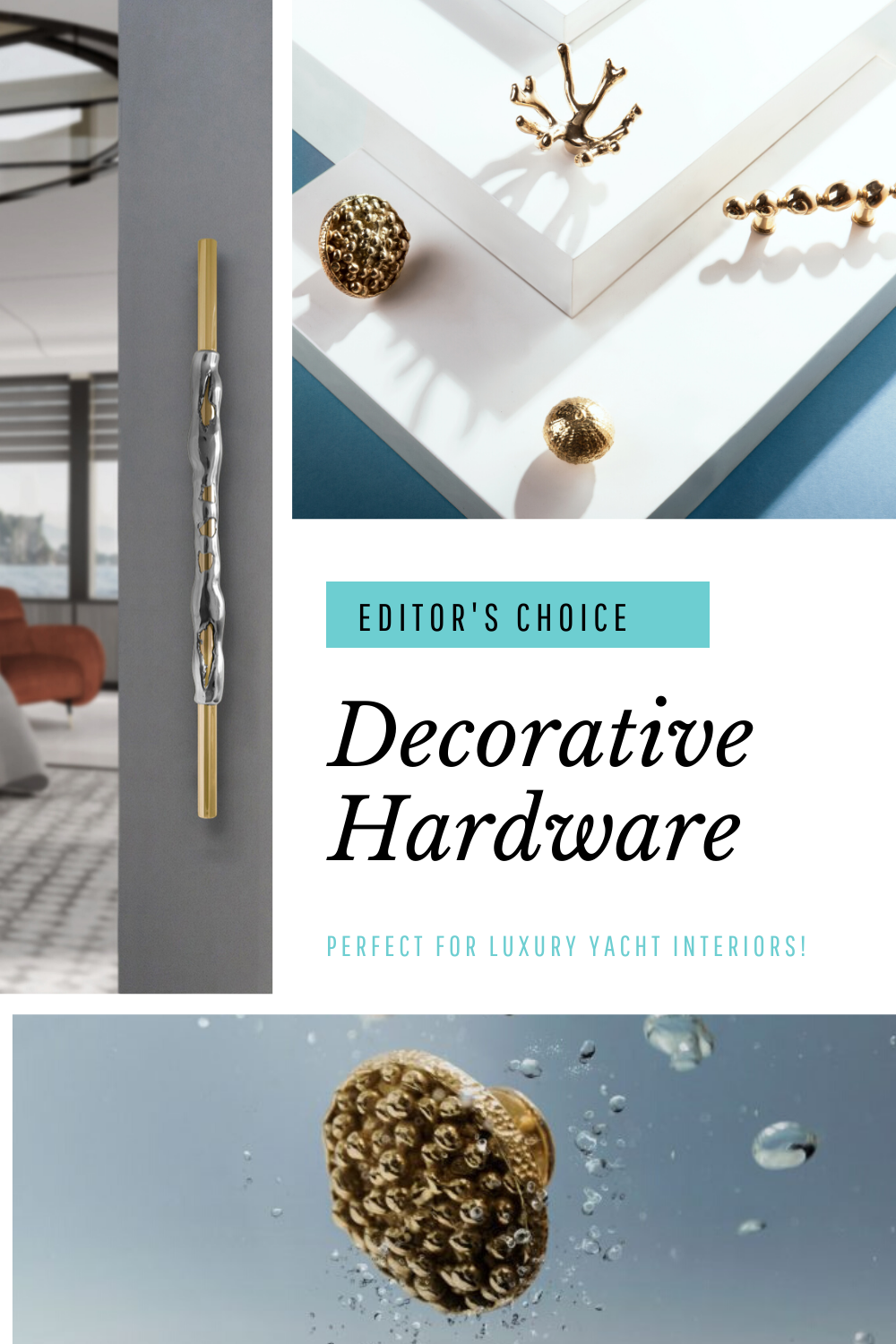 ⇒ Read Also: Great PullCast Pieces For Your Luxury Yacht ⇐
Discover the exclusive and luxurious world of PullCast and dive into our amazing collections of architectural hardware products. For more inspirations regarding interior design or even luxury yachts, follow us on Facebook, Pinterest, Twitter, Instagram, Linkedin, and Youtube!
Source: Robb Report