Interior Design: Be In Wonder of 5 Eclectic Projects by Gert Voorjans ⇒ The Antwerp-born designer is a modern-day visionary and in his interiors color and refinement come together like never seen before. His interiors are best described as being eclectic and maximal.
It was in 1997 that Gert Voorjans opened up his own interior design studio in Antwerp and a few decades later, he established his Gert Voorjans Asia Limited brand in Hong Kong. The extremely skilled designer is also known for decorating houses and stores throughout London, Madrid, New York, and Tokyo. In today's article, PullCast Blog will explore five of Voorjans' most exquisite interior design projects.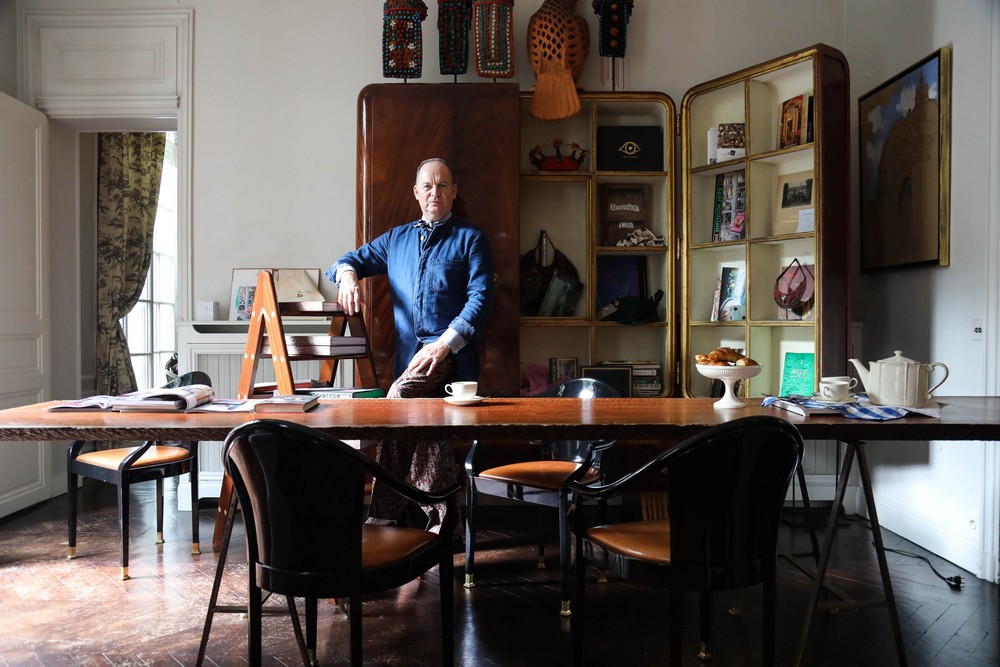 Le Bureau d'Homme
Gert Voorjans created a 'bureau d'Homme', suggesting a dreamy journey from Tibet to Paris via Venice. The selection of furniture and objects symbolize each stage of the odyssey. Furthermore, the violet-colored walls, red fitted sisal carpet, and green mirrored ceiling electrify the room, defining an intense and concentrated universe of nomadic elegance.
Family Home in Antwerp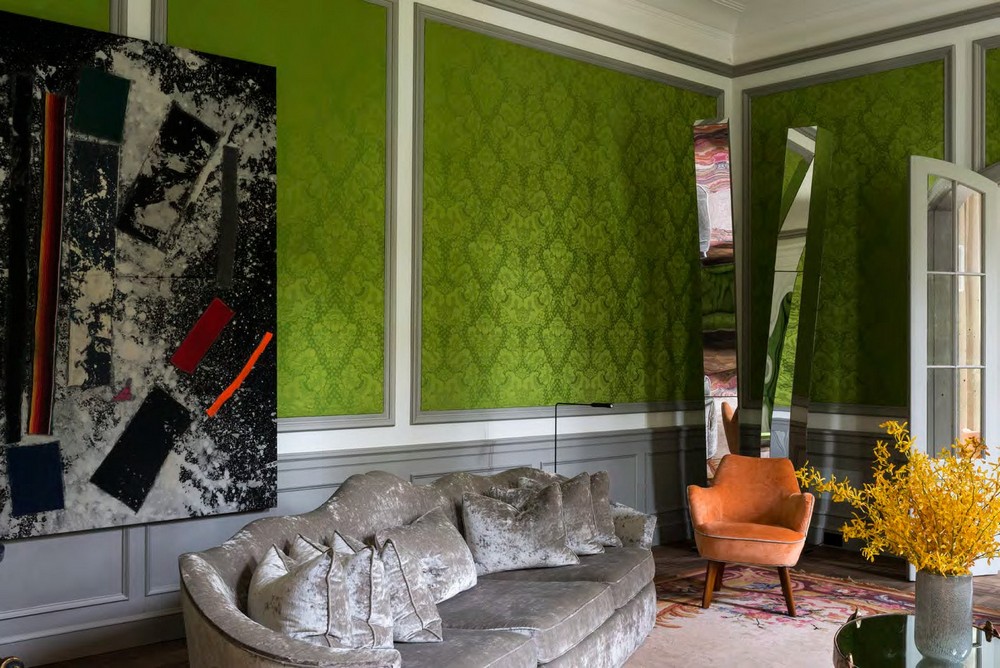 The Former French Consulate in Antwerp is now a private family home and it was actually fully refurbished and decorated by Gert Voorjans. For instance, the living room benefits from an eclectic style!
⇒ Related Article: Discover the Singular Design Approach of Martin Brudnizki ⇐
La Garde-Robe D'Artiste, Paris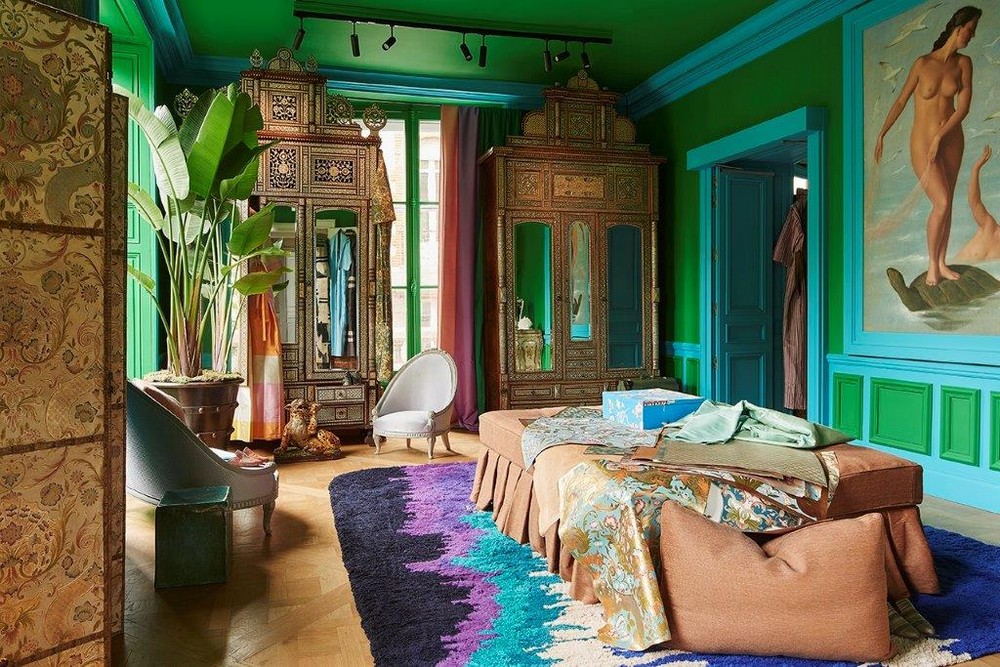 In 2017, Voorjans participated in the AD Intérieurs exhibitions creating a vibrant dressing room reminiscent of Balthus' paintings. Some of the most impressive design features found in this interior are Syrian walnut mother-of-pearl and bone-inlaid cabinets, centered ottoman, Venetian rococo-style, among others, that certainly reinterpreted the style Réjane.
Luxury Villa in Brussels with Intercontinental Glam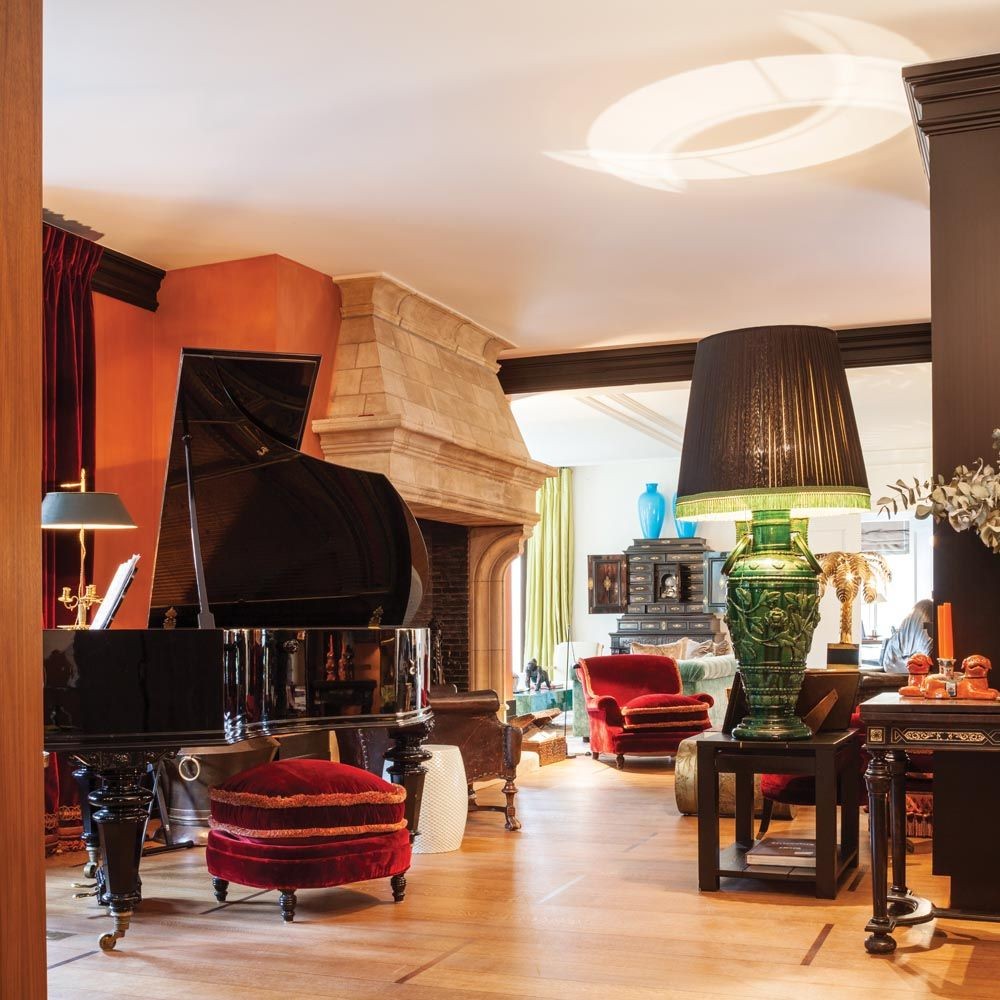 Voorjan's avant-garde eclectic design style can be best represented in a beautiful colonial villa in Rhode, Brussels. This unique interior design project is a great example of how one can amalgamate different styles and eras into a singular space.
Townhouse Apartment in London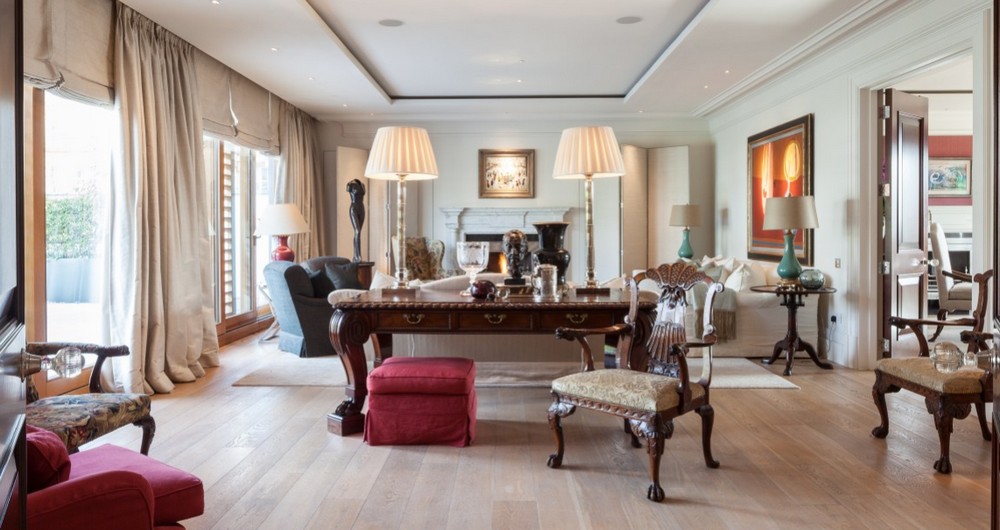 Gert Voorjans was commissioned to decorate the penthouse of a new apartment block on Belgrave Square for a prominent businessman. The end result was a combination of English class and craftsmanship.
⇒ Read Also: Top Design Projects – Sumptuous Residence by Ksenia Schwarzmann ⇐
Discover the exclusive and luxury world of PullCast and dive in our amazing and elegant list of decorative and architectural hardware products. They will help you elevate and transform your home decor or your interior design project into a unique experience! For more interior design projects, follow us on Facebook, Pinterest, Twitter, Instagram, Linkedin, and Youtube!
Featured image credit to Marcel Lennartz
Source: Gert Voorjans
Interior Design: Be In Wonder of 5 Eclectic Projects by Gert Voorjans
Interior Design: Be In Wonder of 5 Eclectic Projects by Gert Voorjans