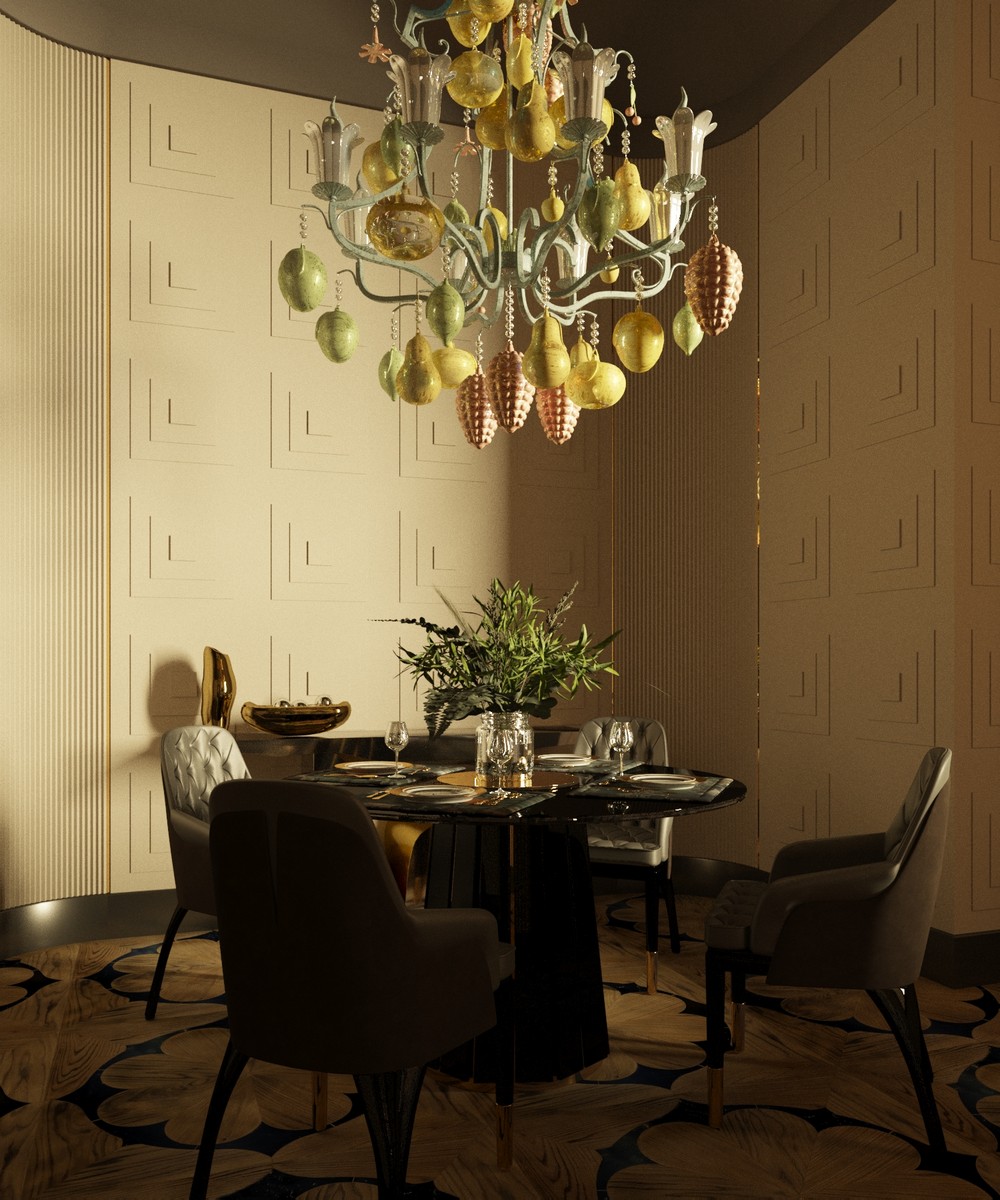 Top Design Projects: Sumptuous Residence by Ksenia Schwarzmann
Luxury Dining Room
The dining room is well-appointed with deluxe furnishings from LUXXU, including the Darian dining table and the Charla dining chairs. Furthermore, the original chandelier suspended overhead is embellished with fruit designs, which in turn, offer a more playful touch to this utterly luxurious setting.
Top Design Projects: Sumptuous Residence by Ksenia Schwarzmann ⇒ In today's article, PullCast Blog explores a sumptuously decorated residence designed by Russian interior designer, Ksenia Schwarzmann. In the gallery above, you can take a look at a series of divisions, from the dining room to master bedrooms and a luxury bathroom that stand for supreme luxury and contemporary allure.
For this outstanding interior design project, Schwarzmann opted to use diverging color schemes, high-end furnishings from luxury brands such as Luxxu and Brabbu, dramatic chandeliers and decorative brass hardware by PullCast, all of which combined, resulted in outstandingly designed spaces.
⇒ Related Article: Top Design Projects – Elegant Art Deco Design in Budapest ⇐
Discover the exclusive and luxury world of PullCast and dive in our amazing and elegant list of decorative and architectural hardware products. They will help you elevate and transform your home decor or your interior design project into a unique experience! For more top design projects, follow us on Facebook, Pinterest, Twitter, Instagram, Linkedin, and Youtube!