Hospitality Design: The Creative Craftsmanship of Pierre-Yves Rochon ⇒ Since 1979, Rochon and his team have been able to enhance the guest experience by providing the most luxurious hospitality interiors!
Pierre-Yves Rochon has long been regarded as a pioneer when it comes to developing the hospitality sector. By virtue of such, PYR has designed, over the years, cutting-edge solutions in hospitality design as well as the residential sector. The creative authenticity and craftsmanship of PYR are undeniable and his influence has spread all around the world, and today, PullCast Blog takes a look at some of the designer's most outstanding hospitality design projects.
⇒ Related Article: Designer Spotlight: Discover Kelly Wearstler's Multi-Layered World ⇐
Hospitality Design: Top Interior Design Projects
PYR has an impressive assortment of design achievements having designed for award-winning hospitality chains such as Four Seasons, Waldorf Astoria, Peninsula, Shangri-La, among countless other boutique hotels. Below, you can take a look at five of Rochon's most outstanding hotel interior designs!
The Four Seasons George V hotel was completely redesigned in the classical Louis XVI style with some of the most highlighting features being marble floors, trompe l'oeil ceilings, crystal chandeliers, original ironwork, among others. All of the hotel suites and guestrooms also benefit from classic elements which are also combined with modern-day technologies.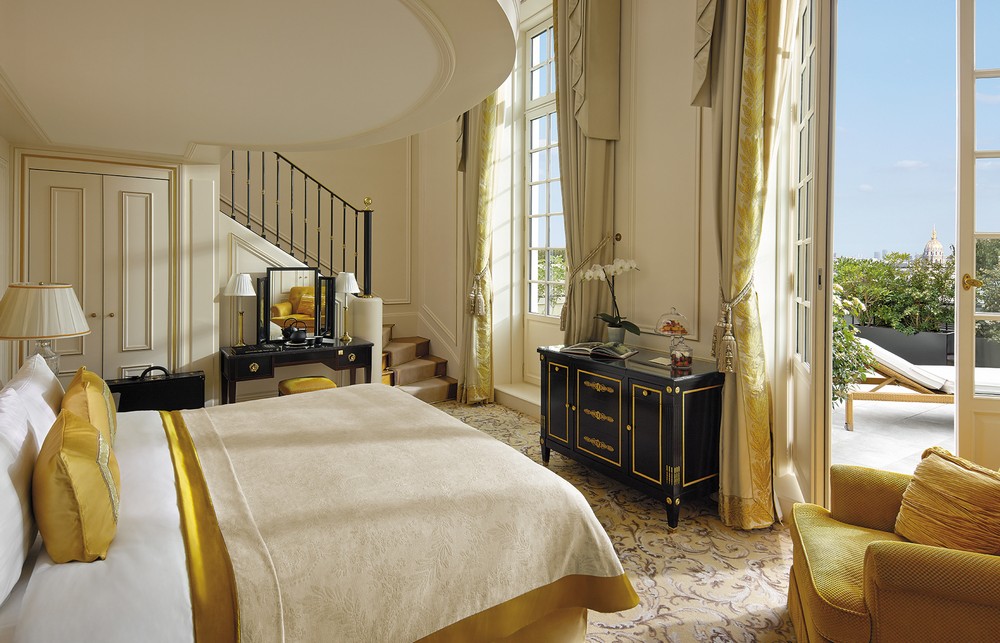 When designing the interiors of the Shangri-La hotel, Rochon made sure to maintain its classical French roots while adding the international flair that the hotel chain is so known for. High ceilings, tall windows, and old-world elegance give the 81 guestrooms a stately atmosphere of centuries past while integrating the latest in-room technologies.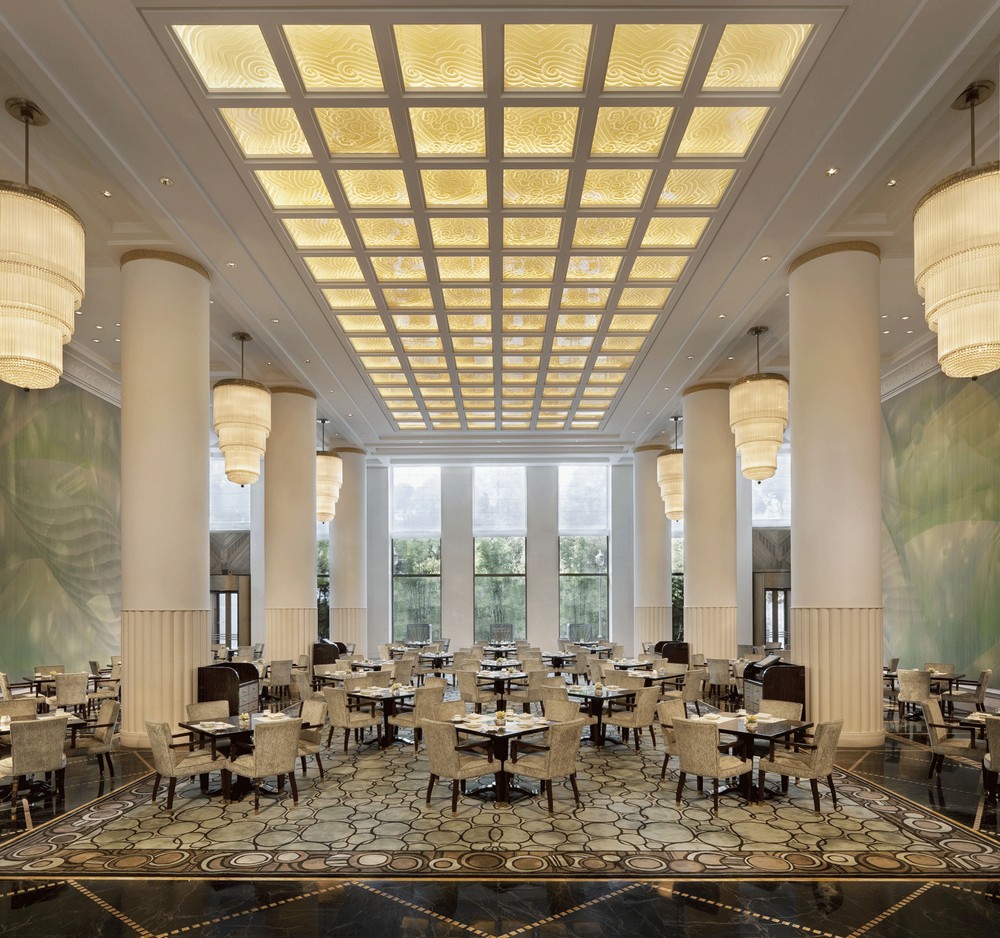 In the Peninsula Shanghai, Art Deco styles blend perfectly with traditional Chinese elements; rich colors and hand-crafted details bring the hotel's restaurants and bars to life. Furthermore, contemporary design features can be seen throughout the hotel.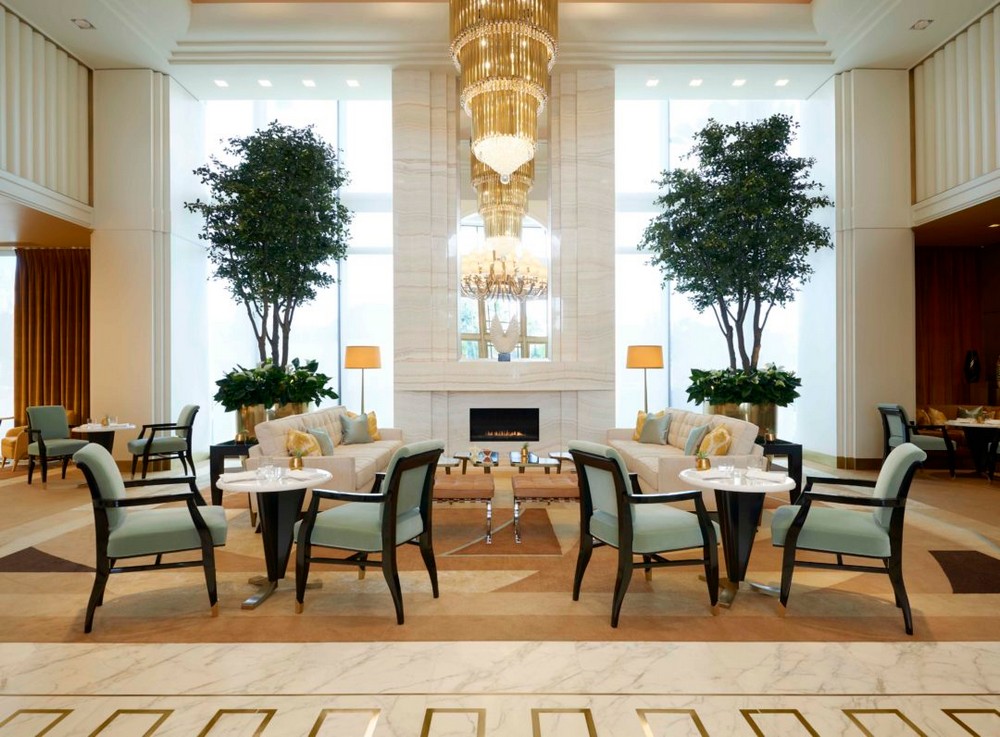 At Waldorf Austria Beverly Hills, you can sense a combination of the Southern California spirit and Old Hollywood glamours. While the exterior of this hospitality design is rather modern, the interiors are light-filled and Art Deco styled. Other outstanding design elements found in the hotel's areas are Italian marbles, French crystal, and hand-blow glass chandeliers, all of which bring a distinctive European flair to the luxury hotel.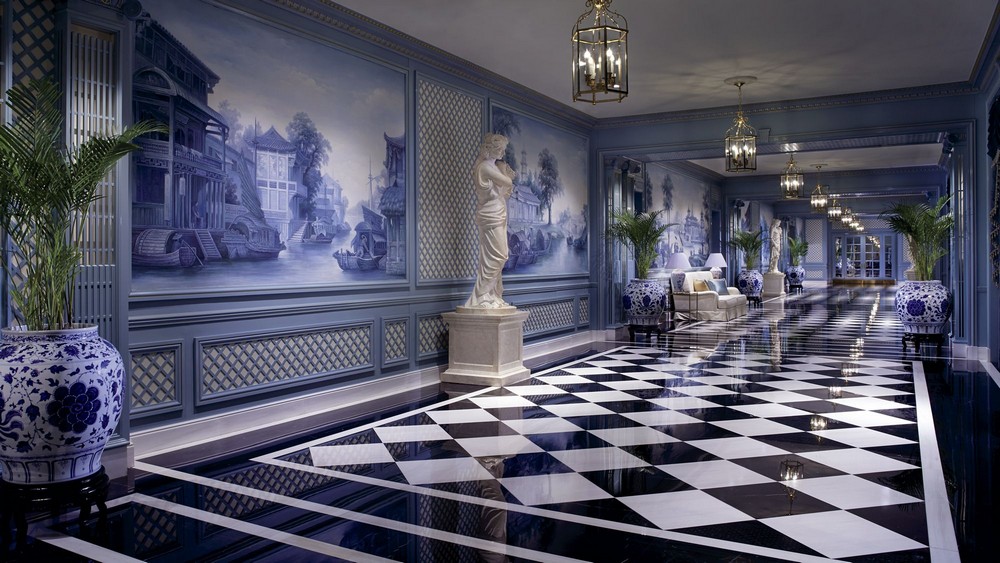 Reminiscent of a bygone era, the hotel's authentic English Neoclassical interiors reflect the port city's dual heritage, blending a classical European aesthetic with Chinese architectural and decorative elements.
⇒ See Also: The Prospect: Hollywood Regency Interiors by Martyn Lawrence Bullard ⇐
Discover the exclusive and luxury world of PullCast and dive in our amazing and elegant list of decorative and architectural hardware products. They will help you elevate and transform your home decor or your interior design project into a unique experience!  For more luxury hospitality design inspirations, follow us on Facebook, Pinterest, Twitter, Instagram, Linkedin, and Youtube!
Source: Pierre-Yves Rochon