Discover the Rooms Inspiration – PullCast Blog's New Category ⇒ In order to make your life easier, PullCast Blog decided to create a new category: Rooms Inspiration. The aim of this new category is to give you the best interior design ideas and inspirations for every room of your home: Entryway, Living Room, Dining Room, Kitchen, Bedroom, Bathroom, Office. Join us and discover how this works!

Discover the Rooms Inspiration
The entrance is usually an overlooked area of any residence, yet it is a vital place to any property. This is where people greet relatives and friends and offer guests their first view of the house. Find the greatest interior design ideas that will transform the perspective on this area of your home.

The living room is a very significant area in most households: that is where people socialize with friends and family and have fun in their spare time. As a result, this location ought to have a powerful identity and should cater to every demand. Behold the greatest living room ideas and give this area a fresh new look.
See Also: Outstanding And Elegant Entryway Inspirations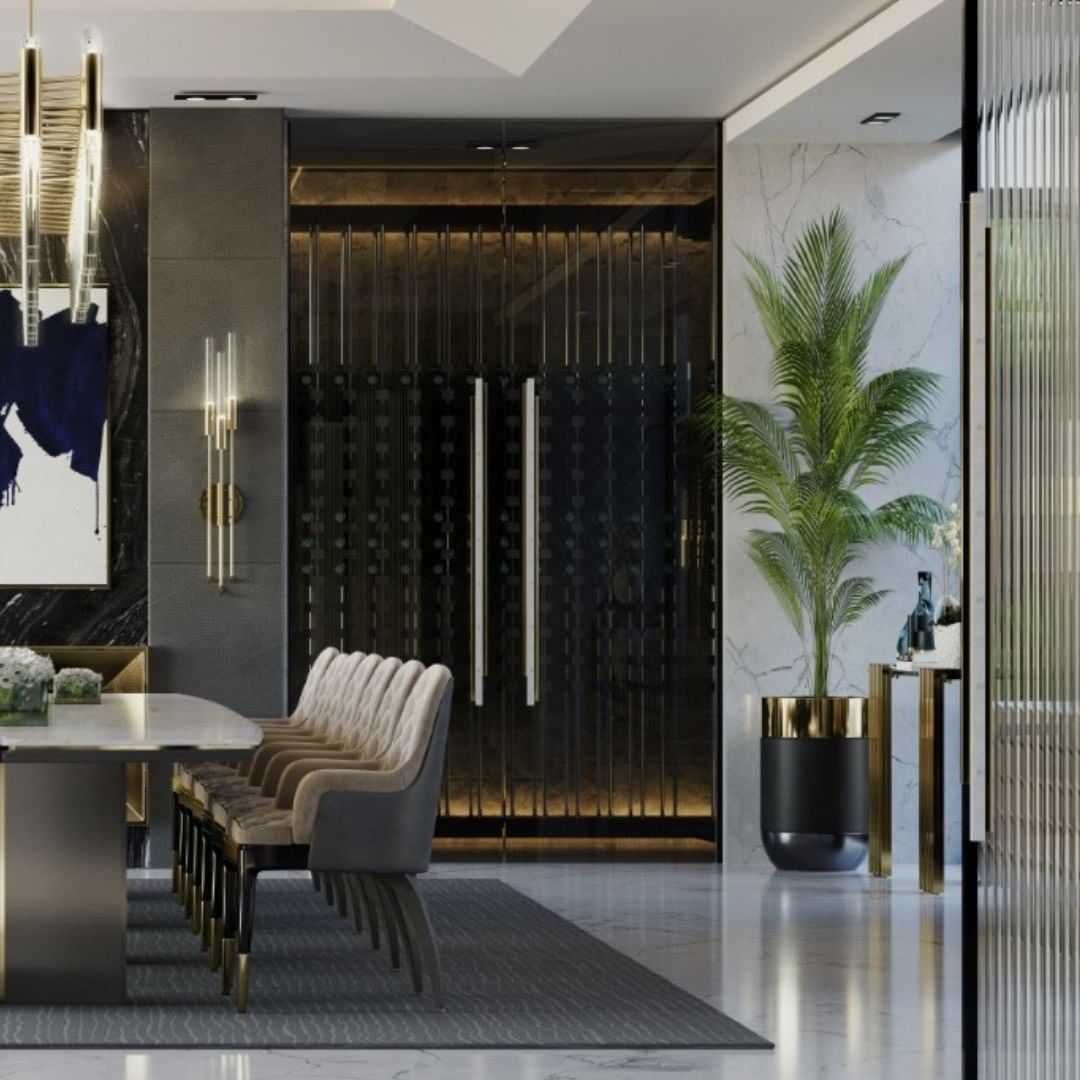 There's really nothing better than reconciling with loved ones over a pleasant dinner. Find incredible
dining room designs
that will make you marvel at your home every day.
More Discover the Rooms Inspiration
It is vital to keep kitchens tidy, perfect, and highly appealing, just like any other section of the house, but if a complete kitchen makeover isn't on your agenda anytime soon, the next best option is to discover simple methods to freshen your kitchen design.
See Also: How To Transform A Living Room Decoration With Style
Bedrooms have become such intimate areas, and it is therefore critical to arrange yours in a way that reflects your preferences and requirements. If you're seeking bedroom decorating ideas, these ambiances will definitely help you create the right atmosphere by making it comfortable, serene, and warm. Discover the here, including beds, rugs, sideboards, nightstands, mirrors, and the best hardware pieces!
See also: Modern Office Designs You'll Love
Someone's design passion does not have to end at the bathroom door. Expand your design into this typically private room by upgrading it with high-quality elements and attributes that convert it into an attractive and soothing environment.
See Also: Kitchen And Dining Room Inspirations For An Unique Decoration
Nowadays, the office has become the norm. Keeping this in mind, the
home office
ought to be a strong representation of your own style, interests, and goals. These office space concepts will make you want to sit down and finish your to-do list. discover rooms inspiration.

Walk-in closets
aren't the most normal home features one can have. Still, if you don't have a walk-in closet, you probably wish you did, and if you do have one you might want to get more ideas on how to decorate, organize or even redesign it completely.