Discover The 8 Amazing Japanese Architects That Won the Pritzker Award – Recently,  Arata Isozaki was awarded the Pritzker Award, the Nobel of Architecture. He was the eighth Japanese Architect to have been awarded this Top Architecture Honor so, to celebrate the power and quality of Japanese Architecture, PullCast has decided to recollect all the 8 Japanese winners of this Top Prize.
Read More:  Be Amazed By The Work of These 5 Swiss Interior Designers
Credits

Kenzō Tange
1987 – Kenzō Tange – This Master of Architecture was one of the most significant architects of the 20th century, combining traditional Japanese styles with modernism. He was instrumental on the Post-World War Society of Japan and his amazing and visionary concepts of Architecture led the Pritzker Jury to award him the Pritzker Prize, making him the first Japanese Architect to win this prestigious and highly acclaimed architect. 
Credits Tadao Ando
1995 – Tadao Ando –  Ando is a  self-taught architect whose approach to architecture and landscape was categorized by architectural historian Francesco Dal Co as "critical regionalism". He was raised in Japan and this country really shaped his style as an architect and designer through religion and other cultural aspects. Ando's architectural style is said to create a "haiku" effect, emphasizing nothingness and empty space to represent the beauty of simplicity. He favors designing complex spatial circulation while maintaining the appearance of simplicity.
Credits Fumihiko Maki
1993 – Fumihiko Maki – Maki is a Legend of Architecture. Currently, with 90 Years Old, Maki is still working and he still teaches the Principles of Architecture at Keio University! In 1993 he received the Pritzker Prize for his life's work, which often explores pioneering uses of new materials and fuses the cultures of east and west.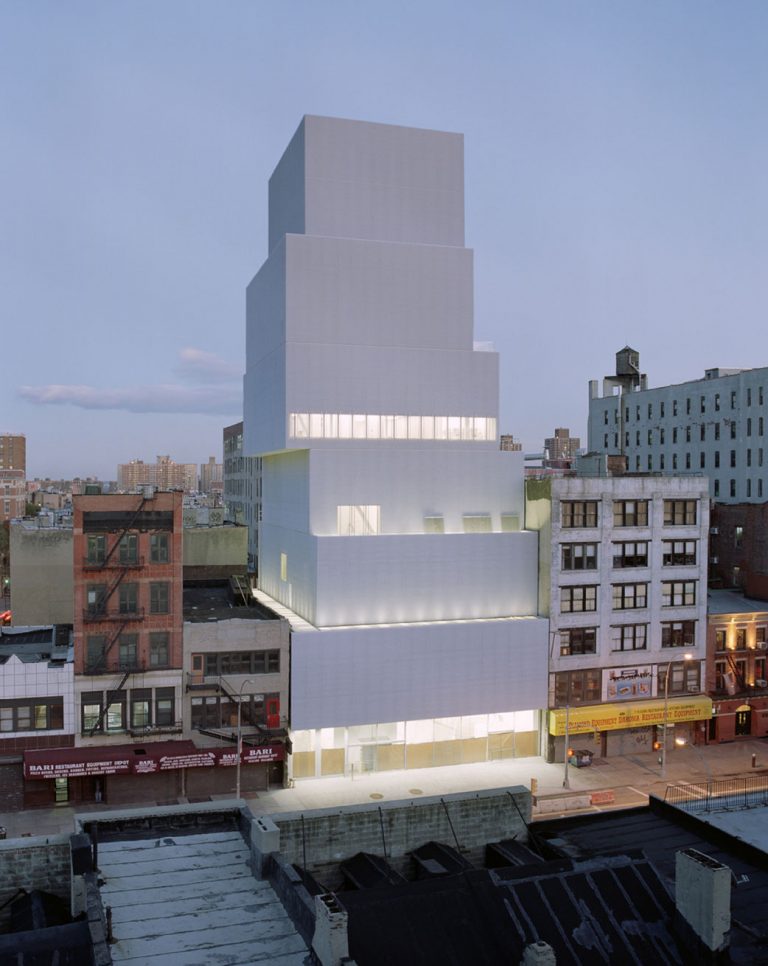 Credits SANAA
2010 – Kazuyo Sejima and Ryue Nishizawa – These top Japanese architects founded the firm SANAA (Sejima and Nishizawa and Associates) in 1995 and, since then, they have been presenting stellar projects with a global magnitude. Known for designs with clean modernist elements such as slick, clean, and shiny surfaces made of glass, marble, and metals this Japanese Duo are definitely Top Stars in their field. In 2010, Nishizawa became the Youngest Recipient of the Pritzker, while Sejima became the second women to receive the award.
Credits Toyo Ito
2014 – Toyo Ito – Specialized in conceptual architecture, Ito seeks to simultaneously express the physical and virtual worlds in his amazing and powerful designs. He is a leading exponent of architecture that addresses the contemporary notion of a "simulated" city, and has been called "one of the world's most innovative and influential architects". 

Credits Shigeru Ban
2014 – Shigeru Ban – This top Japanese Creator is known worldwide for his innovative work with paper, particularly recycled cardboard tubes used to quickly and efficiently build house disaster victims.  When he won the Pritzker Award in 2014,  the Pritzker Jury cited Ban for his innovative use of the material and his dedication to humanitarian efforts around the world, calling him "a committed teacher who is not only a role model for a younger generation but also an inspiration."

Credits Arata Isozaki
2019 – Arata Isozaki  – Since opening his firm in Tokyo in 1963 at the age of 32, Isozaki has a catalog of buildings that stand as a testament to Vitruvius's creed. Isozaki, who has built museums, towers, bridges, libraries, furniture, corporate offices, pavilions, sports complexes, concert halls, and college buildings, among other structures, finds inspiration in not the grandness of the buildings he designs but their own void. "Extravagance is, for me, complete silence," said Isozaki. "Nothingness, that is extravagant."
Discover the exclusive and luxury world of PullCast and dive in our amazing and elegant list of decorative and architectural hardware products. They will help you elevate and transform your home decor or your design project into a unique experience! Follow us on Facebook, Pinterest, Twitter, Instagram, Linkedin, and Youtube!