A Grand Profile of Shigeru Ban, a Top Japanese Architect – Shigeru Ban is a Japanese architect that has gained international acclaim by using some unorthodox materials like cardboard or paper for structures designed to aid natural disaster victims around the globe. Born on August 5th, 1957, this architect's career is extensive, with many great projects along the way.
Read More: Fabulous Bathroom Wallpapers For A Stylish Upgrade
His visionary aesthetic, at once fluid and geometric, has taken shape in temporary structures like relief housing, a cathedral, and a bridge—all with an innate understanding of impermanence, the environment, and humanity. His ability to design buildings that blend human needs with breathtaking visual dynamism was honed at Manhattan's Cooper Union School of Architecture, where he studied under John Hejduk, one-fifth of the famed New York Five group of architects. In addition to his humanitarian work, Ban's has created museums, homes, and short-term pavilions, each showcasing innovative use of space and material.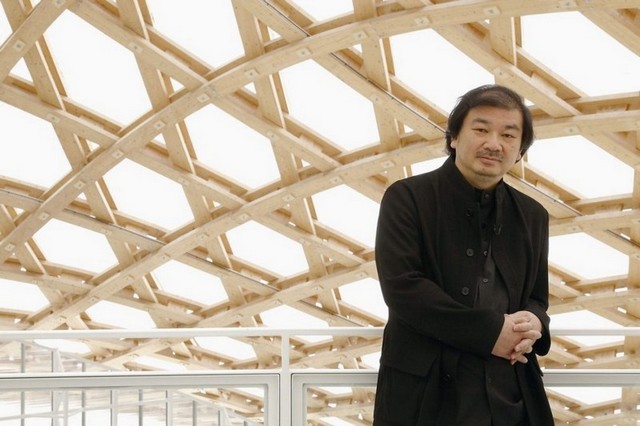 Credits: Shigeru Ban
According to Ban, the only way for architects to keep their work free from the influence of such transient fashions is to come up with new ways to actually build things — new materials, for example, or new approaches to structural engineering.
Credits: Shigeru Ban
He was profiled by Time magazine in their projection of 21st-century innovators in the field of architecture and design. The renowned architect has won several design awards since 1985, such as the Pritzker Award, Display of the Year, Japan, "Emilio Ambasz" Exhibition (1986), the Mainichi Design Prize (1995), the Akademie der Kunste (Berlin Art Award), Germany (2000), the Grand Prize of AIJ 2009: Nicolas G. Hayek Center (2009), the 2017 AIA Awards – Architecture. Aspen Art Museum (2017) and the Japan Wood Design Award 2018, Mt Fuji World Heritage Centre (2018).
Credits: Shigeru Ban
Credits: Shigeru Ban
One of Ban's top projects is a cardboard cathedral in the largest city on the South Island of New Zealand. This project is among the latest in a succession of projects he has undertaken at the sites of natural and humanitarian disasters. It was the partial destruction of the city's original stone-built Christchurch Cathedral in a February 2011 earthquake that prompted him to suggest building a temporary replacement in cardboard.
Credits: Shigeru Ban
Another Top Design from Ban is the Pompidou-Metz in Metz. The undulating fibreglass roof of the Centre Pompidou-Metz in Metz, France, forms a large hexagon over the galleries and restaurant within. The museum, whose interior framework resembles the intricate weave of a Chinese hat, has been one of the area's most popular tourist attractions since it opened in 2010.
Discover the exclusive and luxury world of PullCast and dive in our amazing and elegant list of decorative and architectural hardware products. They will help you elevate and transform your home decor or your design project into a unique experience! Follow us on Facebook, Pinterest, Twitter, Instagram, Linkedin, and Youtube!