Meet Arata Isozaki, The Winner of the Pritzker Prize 2019 – The team of PullCast Blog was thrilled to find out that the legendary and highly creative Japanese architect Arata Isozaki won this year's Pritzker Prize, one of the biggest honors in the architectural world and the equivalent of the industry to the Nobel Prize. It's true that Isozaki's work isn't very global, but his talent and work methods are impressive and, because of that, we couldn't agree more with the decision made by the Hyatt Foundation!
Read More: HOW THE INDUSTRIAL DECOR TREND USES HARDWARE PRODUCTS
Like we've mentioned before, many may not know Isozaki because he isn't as mediatic or as known as some of the heavyweights of the Architecture World, but his work speaks for him and it has stood the test of time.
Since opening his firm in Tokyo in 1963 at the age of 32, Isozaki has a catalog of buildings that stand as a testament to Vitruvius's creed. Isozaki, who has built museums, towers, bridges, libraries, furniture, corporate offices, pavilions, sports complexes, concert halls, and college buildings, among other structures, finds inspiration in not the grandness of the edifices he designs but the void of them. "Extravagance is, for me, complete silence," said Isozaki. "Nothingness, that is extravagant."
Himalayas Center designed by Arata Isozaki. Credits: Alamy Photo
Isozaki has been labeled in his country as Japan's "guerrilla architect" for his ability to add visual puns to his designs. Isozaki's work boasts irony that verges on the edge of altruism. This is most aptly displayed in his design for the Fujimi Country Club in Oita, Japan. The architect fashioned the roof into a giant question mark that begged the question: Why are the Japanese so hell-bent on using their country's limited land to build golf courses?
The Qatar National Convention Centre in Doha, designed by Isozaki in partnership with RHWL Architects. Photo: Alamy Stock Photo
With a unique style, an incredible professional method and a contemporary vision well beyond his time, Isozaki is a well-deserved recipient of the Pritzker  Prize and a great representative of Japanese Architecture.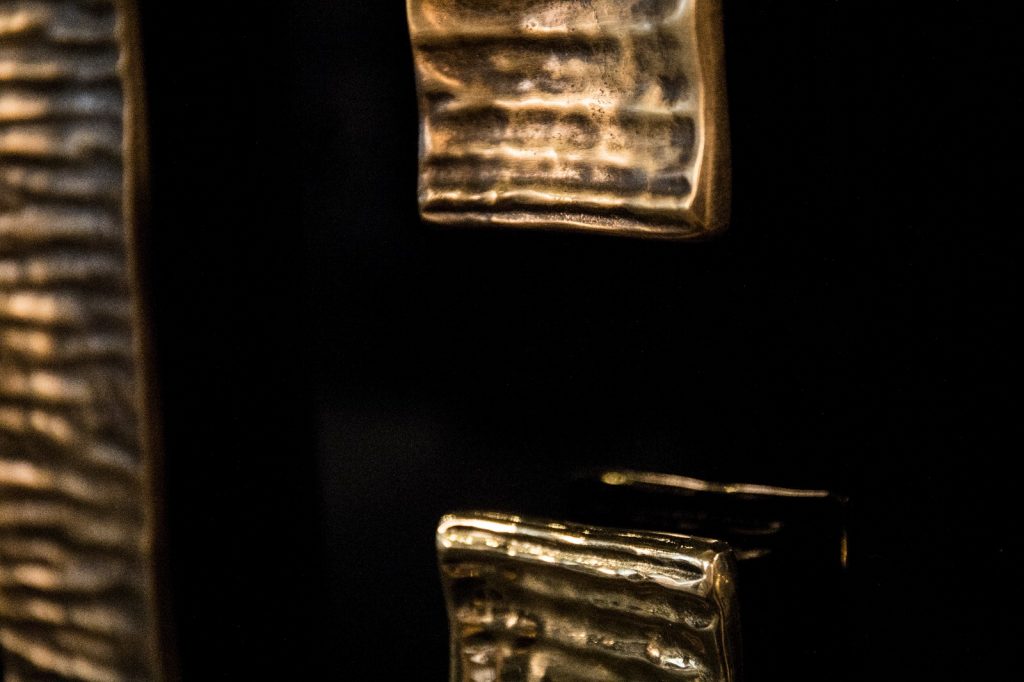 The Baruka Pulls of PullCast inspired by the Japanese Culture!
It isn't the first time that a Japanese-born architect wins this coveted award. In fact, Japan is now tied with the United States for the most Pritzker prizes (eight). This means, of course, that the architect carries on the legacy of previous winners from Japan: Shigeru Ban (2014), Toyo Ito (2013), Kazuyo Sejima and Ryue Nishizawa, SANAA (2010), Tadao Ando (1995), Fumihiko Maki (1993), and Kenzō Tange (1987).
DISCOVER THE WORLD OF PULLCAST AND CHECK OUR NEW CATALOGUE!

Discover the exclusive and luxury world of PullCast and dive in our amazing and elegant list of decorative and architectural hardware products. They will help you elevate and transform your home decor or your design project into a unique experience! Follow us on Facebook, Pinterest, Twitter, Instagram, Linkedin, and Youtube!