Butler's Pantry Ideas Perfect For Entertaining ⇒  The butler's pantry, also known as the serving pantry, is a design element that became very popular in luxury homes of the 18th century. It's a transitional space between the kitchen and the dining room that, in modern days, is considered the true heart of the home. Butler's pantries are meant to help hosts entertain by allowing them to serve meals and snacks outside the kitchen and mingle with guests. Let's take a look at some modern Butler's Pantry Ideas that will make you want to create your own.
Butler's Pantry Ideas
Make Use Of Wall Space
Since a butler's pantry is usually smaller than a normal kitchen, make sure to use the walls as storage options by installing shelves. This way you can place decor items, plants, and even some plates and glasses on the shelves and leave the counters free to prepare the food.
Read More: Refresh Your Home With These Neutral Kitchen Ideas
Divide The Space
Although it may seem like this idea defeats the purpose of a butler's pantry, – ease entertaining – using sliding or transparent doors as dividers is great for when you're not using the pantry and are using your actual kitchen design.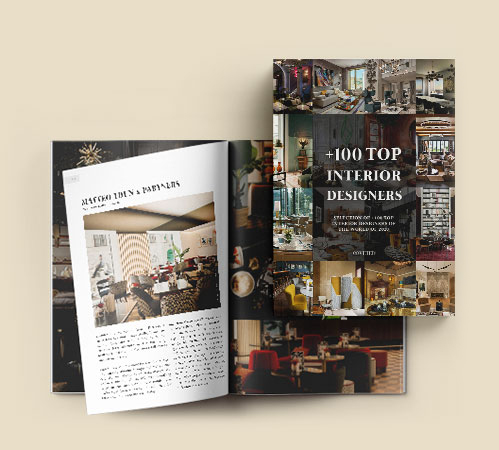 Extra Appliances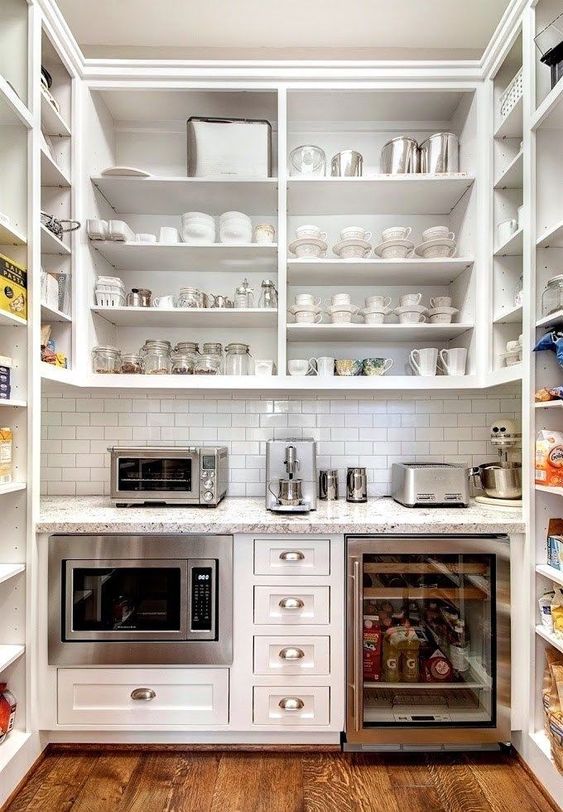 If you have enough space in your pantry, stock up on appliances. They'll come in handy on big occasions when you'll need all the extra help you can get. Downsize them if you can, like getting a mini-fridge and a smaller oven instead of their traditional size to save space.
How about those pantry ideas?
You'll most likely be cooking and prepping often in your butler's pantry, so it's best to equip it with great lighting options, such as below the cabinetry as well as a chandelier in the center of the room to cast light everywhere.
Read Also: 2020 Interior Design Trends You Won't Want To Miss
pantry ideas, pantry ideas, pantry ideas
Butler's Pantries are very versatile and can be used as minibars, breakfast stations and more. If you want yours to have a more sophisticated feel and look less like a second kitchen, try and match the wall colors to your dining and living spaces, or even making it a statement wall in your home. The decor must also match the rest of the house, both in style and color.
Did you like our article Butler's Pantry Ideas Perfect For Entertaining?
If you want to discover more about the exclusive and luxurious world of PullCast and our elegant collections of decorative hardware, then feel free to follow us on social media: Facebook, Pinterest, Twitter, Instagram, Linkedin, and Youtube!