Adorable Kids Bedroom Inspirations For Your Children's Room ⇒ PullCast new Kids Collection is well-appointed with a comprehensive range of whimsical cabinet and drawer handles with either two- or three-dimensional characters that will make your children's dreams come true. Today we bring you adorable kid's bedroom inspirations where you can use these sweet hardware pieces! t
Kids Bedroom Inspirations
Pink Inspirations
Like cotton candy, this adorable bedroom has the perfect decoration for your children to have sweet dreams, a safe place for the little ones to rest and feel love. Combing with this vibe, the Cloud drawer handle is the perfect piece to adorn this space that resembles every fantasy story created by Pixar, automatically magnifying the beauty of the room. 
Complete the look:
⇒ Build a Fantasy World with A New Kids Collection by PullCast ⇐
Magic happens when fantasy becomes reality! And this bedroom with a playground area really is the ultimate pink fantasy. For these modern little princess bedrooms, PullCast has many options to complete this stunning decoration. Cloud and Crown drawer handles are one of our lovely recommendations! Room
Complete the look:
⇒ See Also: Kids Bedroom: Be Amazed By This Magic Inspirations ⇐
  This time another enchanting bedroom inspiration, to enhance your children's fantasy, but this time with some elegant rose gold and golden details. For your older children, opting for a simpler design may be the best option, however, it doesn't have to be all boring, and PullCast Kids Collection has the most unique pieces to embellish fancy rooms like this! 
Complete the look:
Imagination is a powerful tool, especially when it comes to designing kids' bedrooms. Fun shapes are always important for the creation of a magical place where new fairytales will blossom and new dreams will take place. Pieces from PullCast Kids collection will make you feel like you enter a wonderland on a whimsical adventure.  
Complete the look:
Kids Bedrooms Inspirations
Blue Inspirations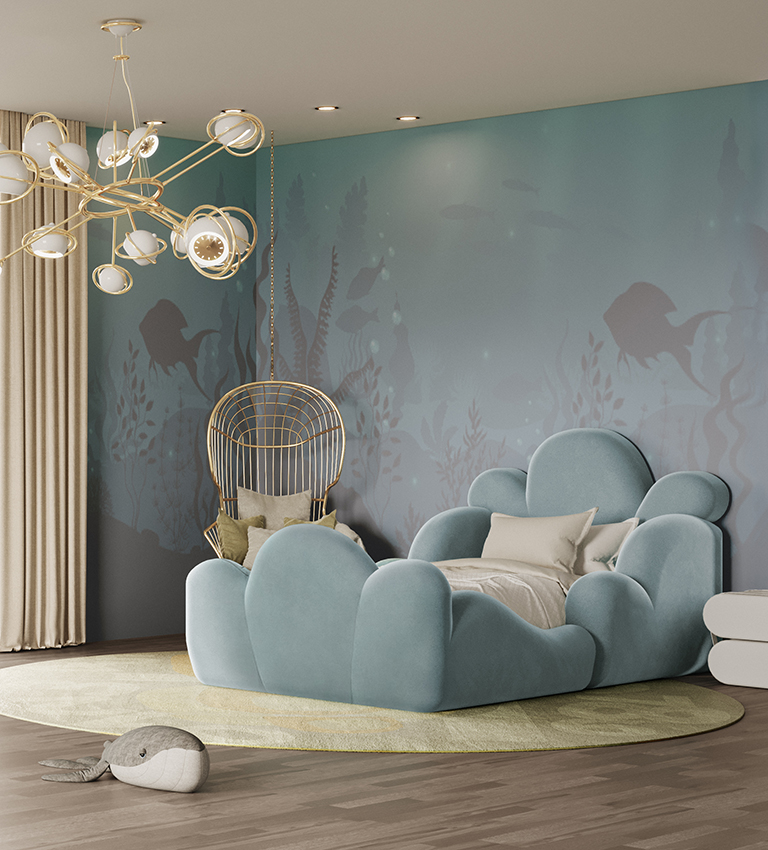 Kids deserve a place where the day can dream and be happy. To help you to give an upgrade to your kids' room, here you have a magical inspiration. Taken from the seabed, this fantastic bedroom decoration combines perfectly with our drawer handles like the Penguin, Linckia, and Shark, creating whole dazzling sea life in your children's room. 
Complete the look: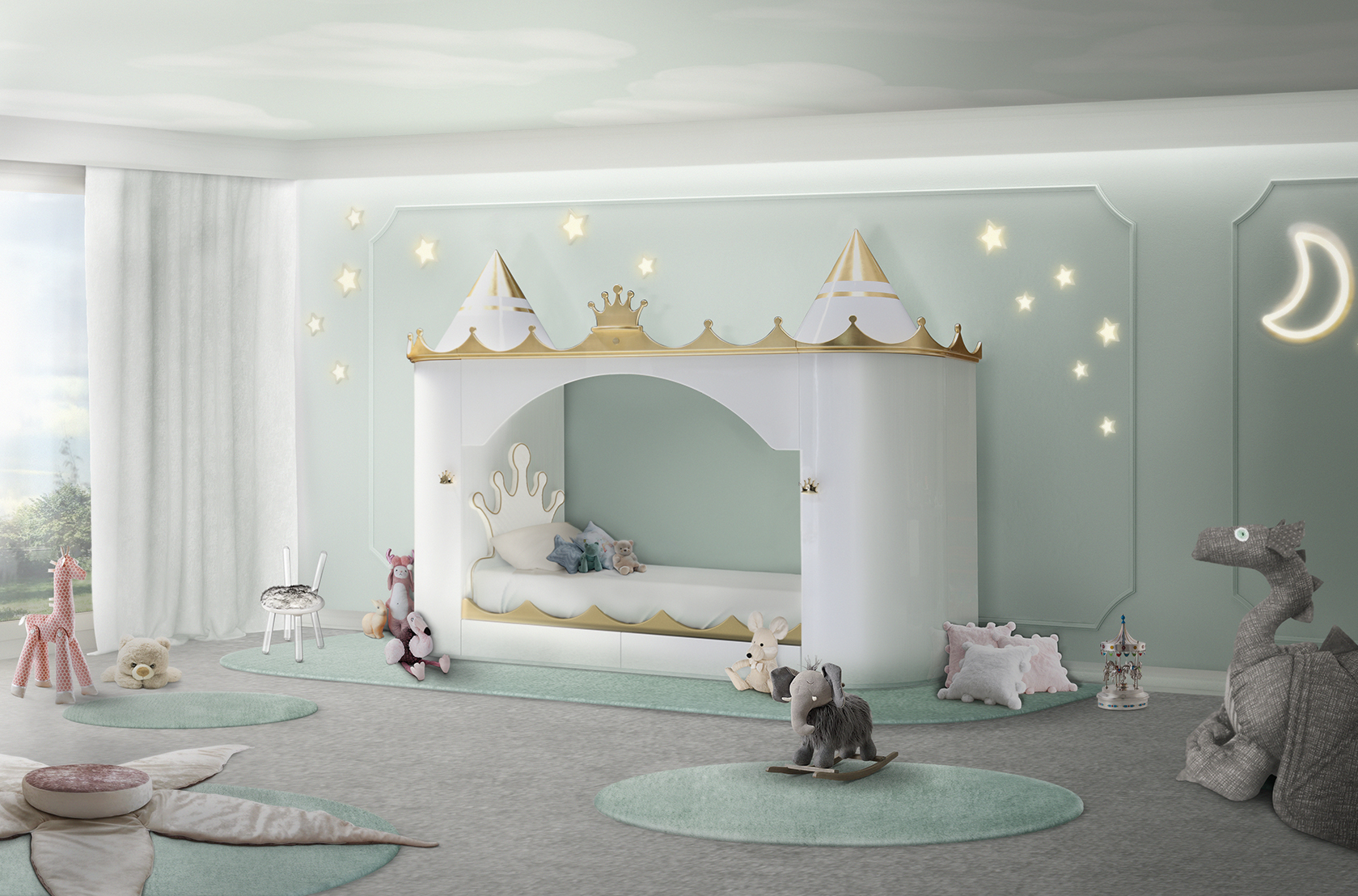 Whether in the role of a King or Prince or in the role of a Queen or Princess, the Kings&Queens bedroom decoration will delight any child in love with story tales. For all the Kings and Queens that deserve a Crown, PullCast has created this magical cabinet handle that will make kids dream of perfect reigns and foreign lands! 
And for a big dreamer, you will need a big decoration that shines brighter than the moon. Make your children's way to galaxies and stars, with our space Rocket drawer handle. When in the dark, this whimsical piece lights up, propelling neon colors that will allow for spectacular lighting effects.
Complete the look:
Discover the exclusive and luxury world of PullCast and dive into our amazing and elegant list of decorative and architectural hardware products. Did you like the article Adorable Kids Bedroom Inspirations For Your Children's Room? They will help you elevate and transform your home decor or your interior design project into a unique experience! For more inspiration regarding decorative hardware, follow us on Facebook, Pinterest, Twitter, Instagram, Linkedin, and Youtube!