Build a Fantasy World with A New Kids Collection by PullCast ⇒ PullCast in collaboration with Circu built a dream world full of true unexplored magic. In today's article, we will present you to the magical land of PullCast Kids and a small glimpse of the pieces that this new amazing collection has to offer! Stay with us and discover the new magical
PullCast Kids collection!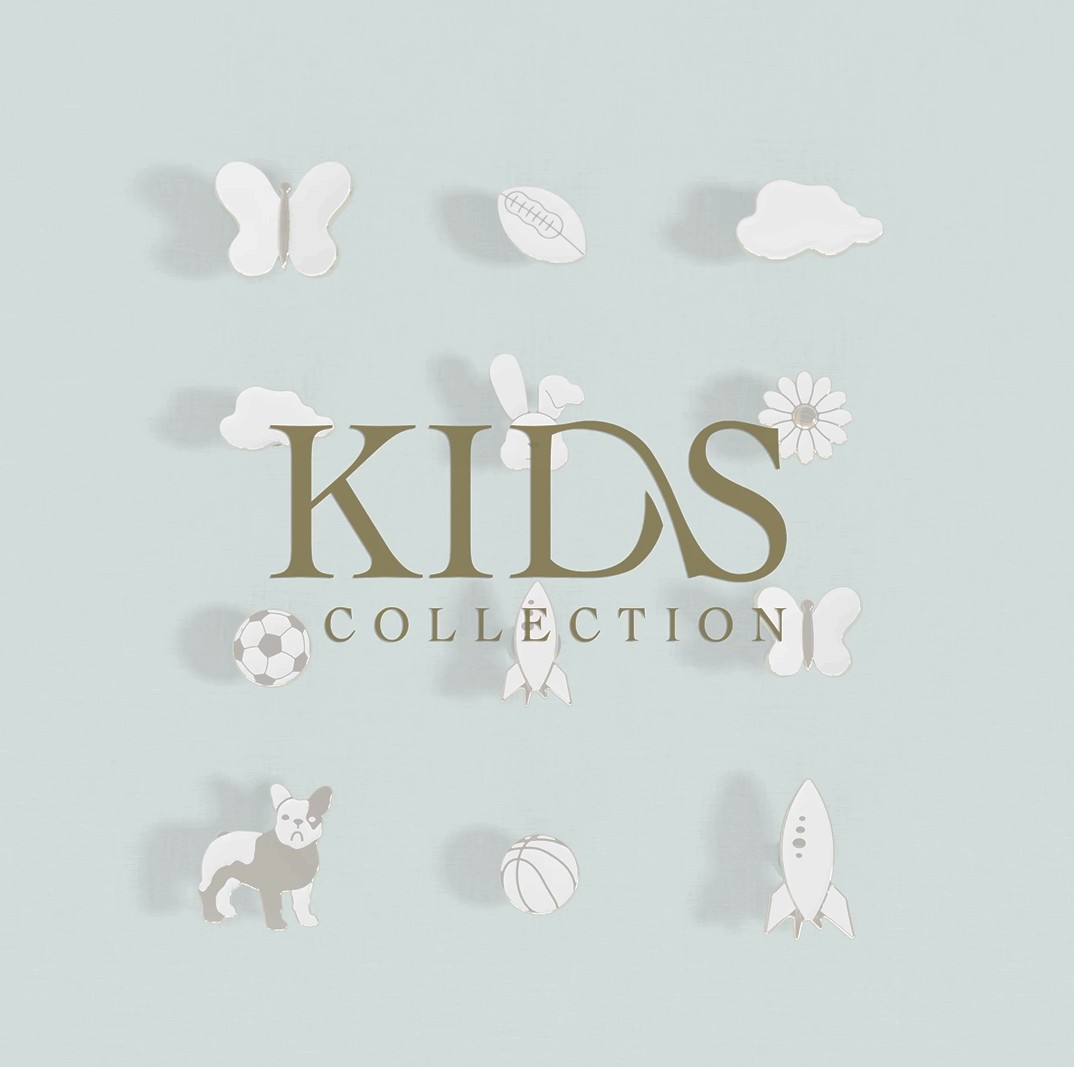 PullCast Imagines a Whole New Universe of Decorative Hardware
For this brand-new collection, PullCast slightly shifted from its conventional disposition by introducing an exclusive design world destined for kids. The idea behind this myriad of designs was founded by the need for originality and playfulness in the home. While decorative hardware might not be the particular focus when decorating a child's bedroom, homework space, or playroom, this collection seeks to break that stigma and establish a whole new universe of details, inspired by the many wonders that construct children's memories and dreams.
Welcome to a Magical Design World
Designed to bring a bit of magic into interior design, the Kids collection is well-appointed with a comprehensive range of whimsical drawer handles with either two- or three-dimensional characters. Within this assembly of hardware designs, one can find represented figures of animals such as a dog or a butterfly, a couple of sweets like a donut with extremely intricate details, as well as, sport and adventure-like references, including a rocket that lights up in the dark, a basketball, an automobile in gold accents, among a few other enticing surprises that are bound to make a kid's room feel more cheery and personal.  
⇒ See Also: Kids Bedroom: Be Amazed By This Magic Inspirations ⇐
The Design Process
These high-spirited decorative hardware pieces were brought to form using the traditional enameling technique, Champlevé, which in decorative arts, is all about the process in which the artisan digs cells in the metal and fills those cells with enamel that is in a ground, powdered form. Then, the enamel has to be melted in either a furnace or by a hand-held torch. After this, the piece is then fired and polished. This was then combined with a creative idea, resulting in the unique aesthetic seen within this collection.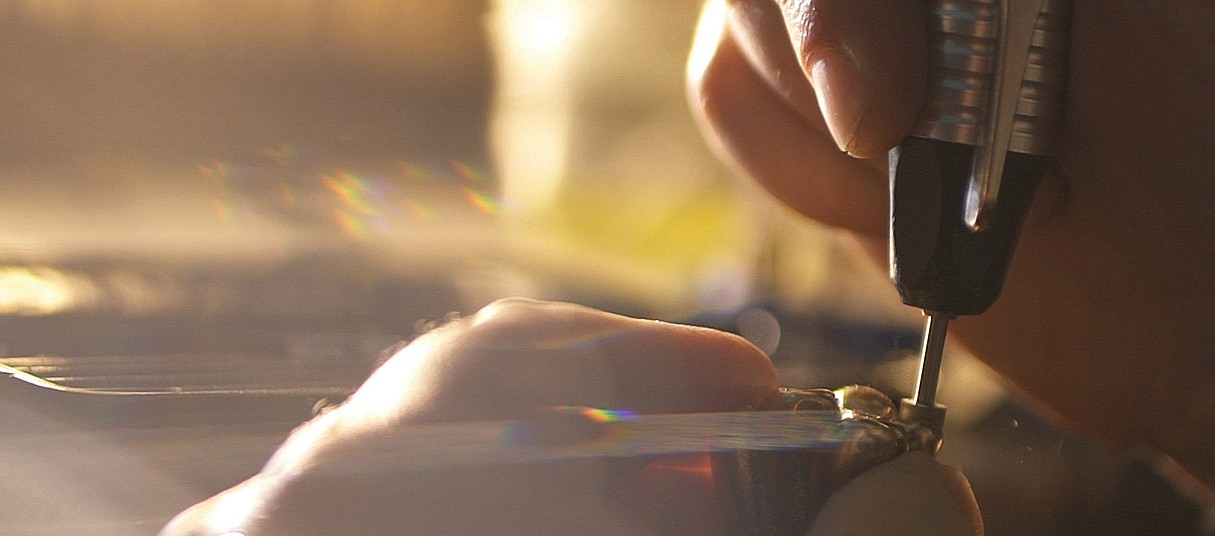 A Plethora of New Playful Hardware Designs
Furthermore, this new collection comes with a series of customization options, many of which are in lacquered or enameled brass with the possibility of personalized colors. However, a couple of drawer handles are also presented in only brass and complemented in a wide variety of metallic finishes masterfully known to the brand's creatives, from gold to nickel-plated, among others.  

Here are a few of the decorative hardware pieces that are a part of this collection and are bound to adorn a child's little kingdom!

Details of the Kids Collection
Just like the sport, the detailed B-Ball drawer handle is bound to give your interior design a hint of swish and splash and make your kid feel like a true baller.  
⇒ See Also: Hardware Inspiration for Kids Bedrooms ⇐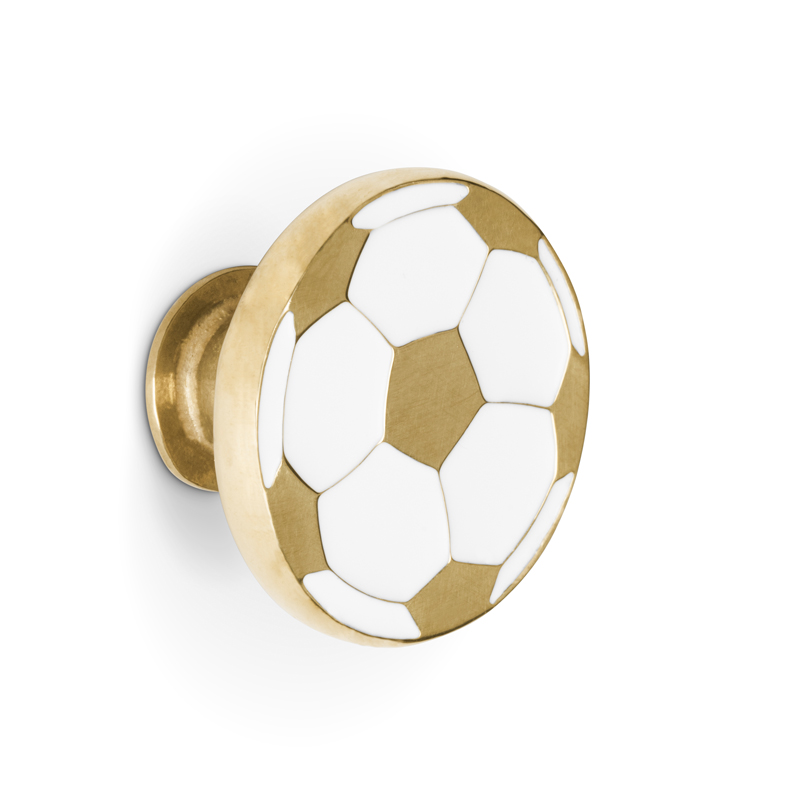 Score a few extra points with the Football drawer handle, a design based on one of the world's most beloved sports. Its complementary white and golden tones are bound to recreate a sense of glory. 
Make your way to galaxies and stars, with our space Rocket drawer handle. When in the dark, this whimsical piece lights up, propelling neon colors that will allow for spectacular lighting effects. 
Fuffy as cotton in the sky, our Cloud drawer handle floats up high! Make the dream kid's room decor with our perfect puffy cloud set! 
Inspired by the appearance of a French Bulldog, the Puppy drawer handle is bound to Grant the final loyal touch to your kid's bedroom.
This small-size drawer handle was designed to reinterpret the majestic essence of a butterfly. Over the Garden, up so high, here comes our beautiful Butterfly drawer handle, made by highly skilled craftsmen to inspire one's furniture designs. 
This sweet Drawer Handle will glaze up your interior design. Sprinkled with fantastic craftsmanship, this special piece presents intricate details to perfectly represent the circular form of everyone's favorite snack.  
⇒ See Also: The Best Pulls For a Kids Bedroom With a Little Mermaid's Theme ⇐
For all the Kings and Queens that deserve a Crown, PullCast has created this magical cabinet handle that will make kids dream of perfect reigns and foreign lands! 
Linckia is now presented in an alternative version to decorate a kid's bedroom. Just like its counterparts, this new model was inspired by the vastness of starfishes, thus its uniquely shaped design. Linckia is bound to become a fresh and fun-loving decor choice.  
Draw inspiration for your kid's bedroom with these dreamy ambiances:
#1
#2
#3
⇒ See Also: Modernize and upgrade your bedroom decoration ⇐
#4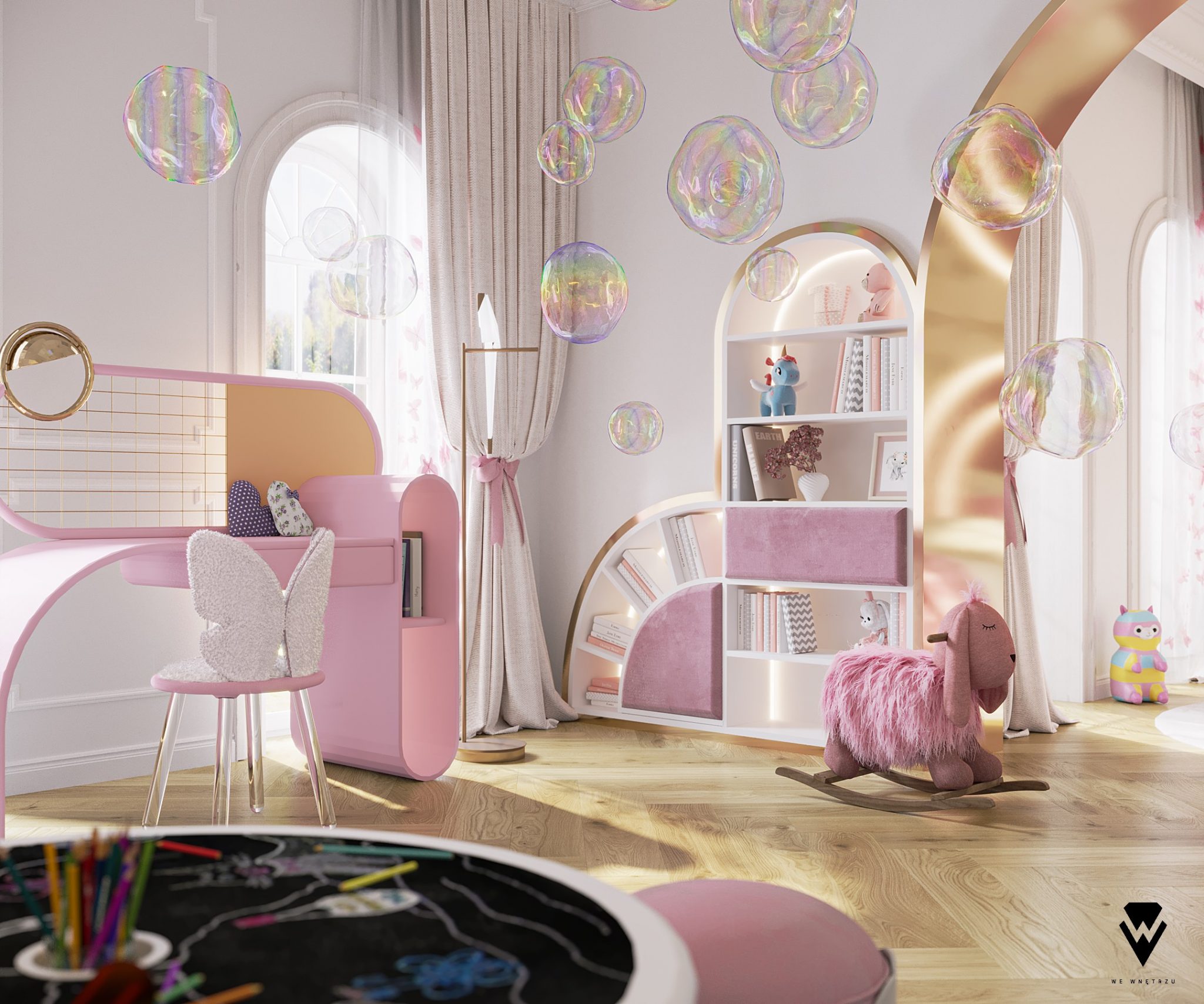 #5
#6
 #7
#8
We hoped you enjoyed this article and fell in love with this magic collection as much we fall! With sprightly and adorable characters, this hardware collection will transform your child's room into a dream space to fantasize, where the imagination is endless.
Don't miss the chance to give your kids a bedroom transformed into a playful scene from their favorite fairytale with the most dreamy hardware pieces!
Discover the exclusive and luxury world of PullCast and dive into our amazing and elegant list of decorative and architectural hardware products. Did you like the Build a Fantasy World with A New Kids Collection by PullCast? They will help you elevate and transform your home decor or your interior design project into a unique experience! For more inspiration regarding decorative hardware, follow us on Facebook, Pinterest, Twitter, Instagram, Linkedin, and Youtube!