The Amazing Life and Work of Juan Montoya – The life and work of Juan Montoya are certainly two things worth knowing about. Juan Montoya is one of the most famous interior designers, having created numerous distinguished interiors, be it residential, contract, or hospitality, using different and unique styles in each project, ranging from minimalist to eclectic styles.

SEE ALSO: Best Hardware To Accessorize Your Interior Design Projects
Juan Montoya is a Colombian-born architect and interior designer who established his firm in the United States, mainly New York City, in the 1970s. Since then, Juan Montoya has developed several projects, differing from lodges to luxury resorts, art galleries, offices, residential, commercial among others.
The Amazing Life and Work of Juan Montoya – The Beginning
Juan Montoya's journey to success begins when the designer started studying architecture at the University of Bogota and later moving to New York, where he graduated from Parsons School of Design. In 1978, Juan Montoya founded his own design studio and was on the fast-track to becoming one of the most sought-after firms in both industries of interior design and architecture.
The Amazing Life and Work of Juan Montoya – The Projects and Styles
Upper East Side Apartment, New York, USA

Pied-à-terre, Paris, France
Juan Montoya does not have a specific style thus blending various designs in a single space. Nevertheless, all the spaces created by Juan Montoya Design are characterized as bold and relaxing, sophisticated and comfortable, elegant and practical.
Fishing Lodge, Montana, USA
SEE ALSO: How To Decorate With Jewelry Hardware? Brand New Ideas From PullCast
Editor's Choice
Bay Road, Miami, USA
Juan Montoya's initial projects showcased a more minimalist design, however, with the course of time, the style evolved and changed, starting to incorporate Art Deco elements, eclectic style and bold elements, that reflect the designer's interest in different cultures, allowing him to create and design spaces filled with personality and a different kind of quality.
SEE ALSO: Summer Inspirations with Tyra Banks Beach House
Southampton, New York, USA
Private Residence, Philadelphia, USA
Over the years, Juan Montoya's become very distinctive and easily identifiable interiors through the use of exquisite design features like the juxtaposition of textures, colors, and volumes, as well as remarkable use of shadows, scale, and space with the end result always being the same: an uncanny sense of refinement and elegant simplicity.
Beach & Golf Club, Miromar Lakes, Florida, USA
Cap Cana Resort, Dominican Republic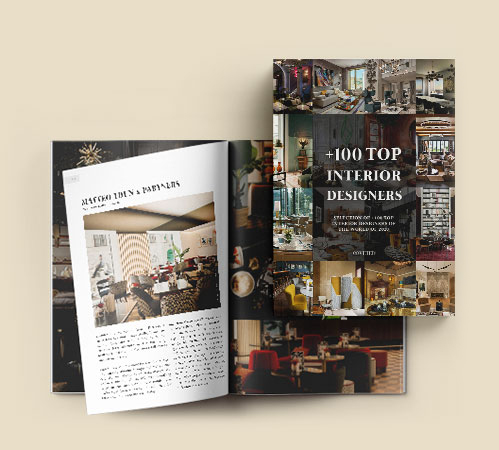 Editor's Choice
Discover the Lever
Punta Mita Resort, Mexico
Universal Studios, California, USA
Juan Montaya has been honored with a surplus of design distinctions, including becoming a member of the Interior Design Hall of Fame, the Legends Award from Pratt Institute and he has also been heavily featured in Architectural Digest's prestigious AD100 list of exceptional creatives.
SEE ALSO: Breathtaking Design Projects In Los Angeles
Did you like our article The Amazing Life and Work of Juan Montoya? Let us know!
If you want to discover more about the exclusive and luxurious world of PullCast and our elegant collections of decorative hardware, then feel free to follow us on social media: Facebook, Pinterest, Twitter, Instagram, Linkedin, and Youtube