Bohemian Design: Add a More Eclectic Touch to Your Home Interiors ⇒ The Bohemian style is a creative outlet that is all about creating eclectic interiors where different types of sources come together beautifully.
In its pure form, bohemian design has come to revolutionize the meaning of adding layers to an interior, from combining all sorts of colors, patterns, and even furniture styles. In today's article, PullCast Blog explores five remarkable bohemian decor ideas that truly showcase the playful and free-spirited nature of this unique design style.
Don't be afraid to oversize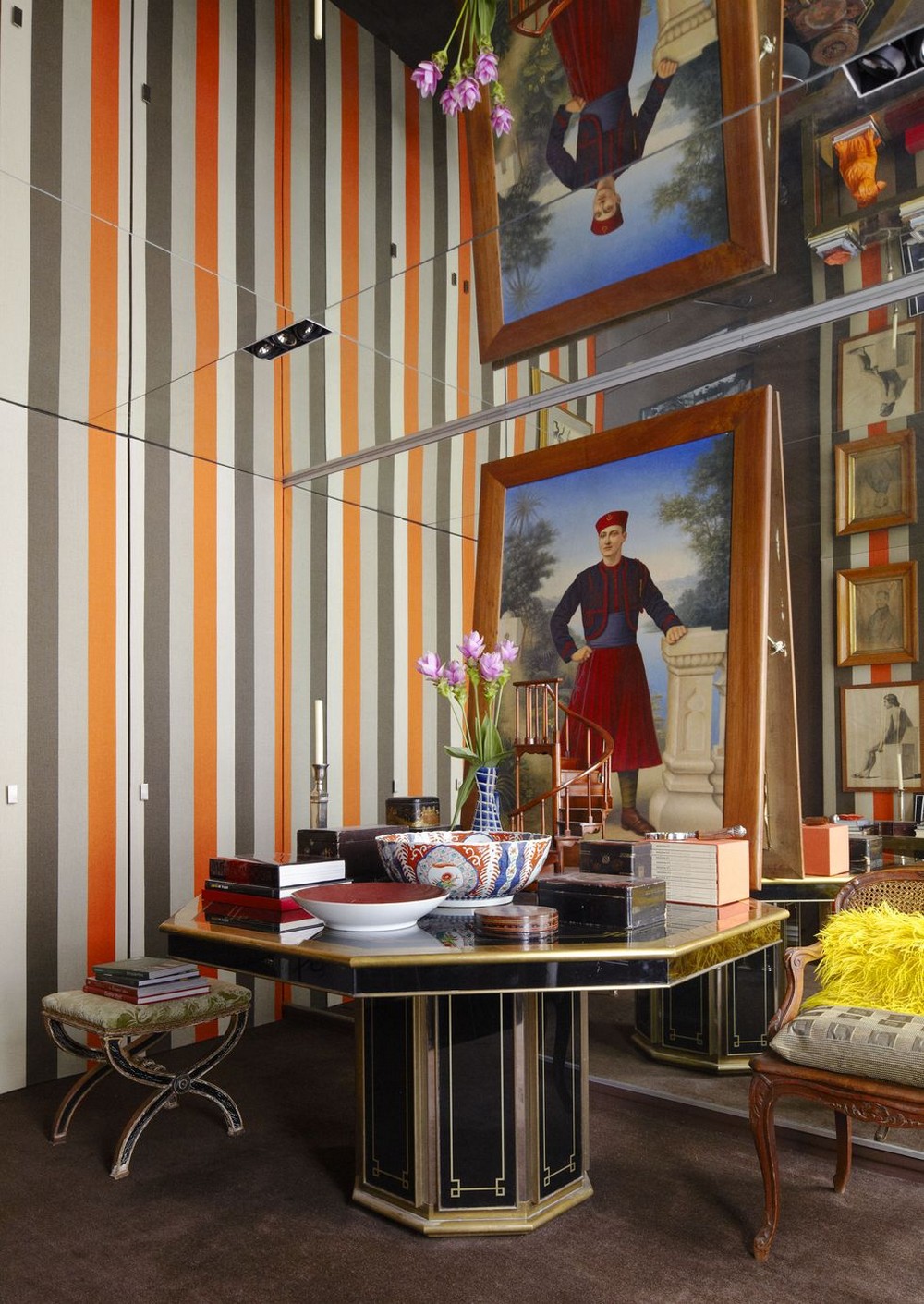 Bohemian design goes a bit beyond the traditional, it often resorts to more maximal design features, such as oversized designs and the abundant use of color. For instance, in this Parisian pied-à-Terre, designer Sig Bergman opted for a mirrored ceiling, an oversized painting, and added pops of color throughout, including the walls that highlight various hues.
Play with patterns
What better way to introduce the nature of the bohemian style than by adding lots of patterns to your home interiors. This living room design certainly lives up to the hype as it features numerous patterned elements, from the black-and-white checkered floor to the floral upholstered chairs.
Mix and match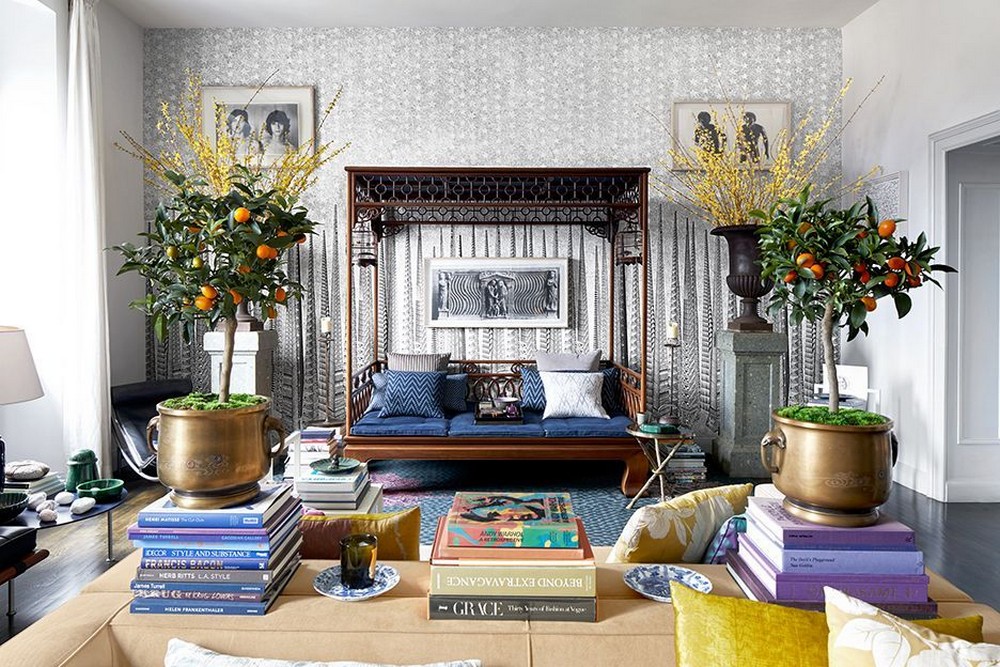 Mix and matching objects or collectibles from all over the world is one of the major interior design trends to follow if you want to have an eclectic bohemian interior. This will allow you to create a multifaceted aesthetic full of personality. All in all, this unique style is all about customizing an interior to your own personal experiences.
⇒ Read Also: 5 Adaptable Scandinavian Design Trends for a Cohesive Home Interior ⇐
Bring nature inside your home
You could never go wrong by adding a little bit of green to your home, whether literally or figuratively. For example, in this lush living room, a painted mural that reminisces a tropical landscape adds a unique decor touch that is further complemented by faux-bamboo furnishings.
Color palette: create a visual appeal through rich hues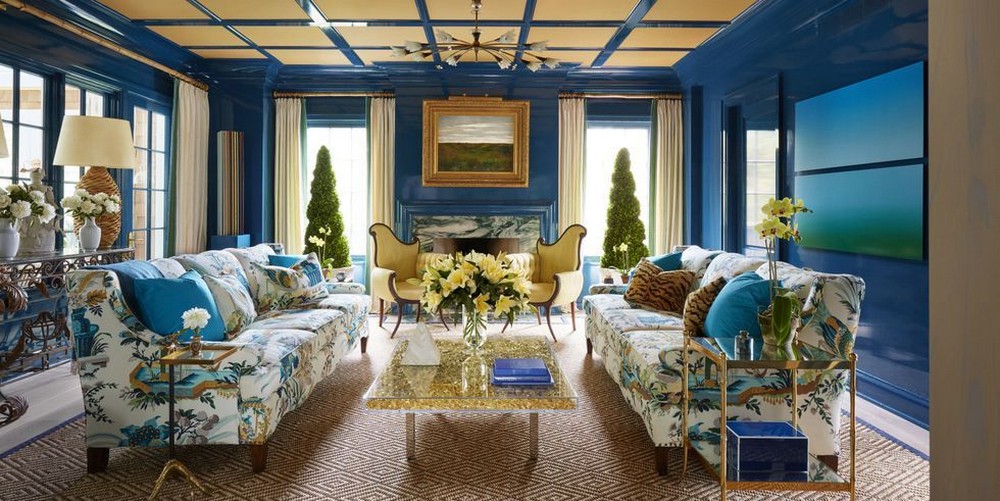 In regards to color palette, a bohemian interior often features numerous rich hues without following a prescribed scheme. Normally, vibrant colors such as purple, sunshine yellow, hot pink, deep burgundy, and electric blue are the most common within this style. The interior depicted above was designed by Celerie Kemble, who opted for lively hues of blue and yellow as well as including elements such as floral sofas, blue walls, and a partly yellow felt paper ceiling. bohemian design, bohemian design, bohemian design
⇒ Read Also: Interior Design – Commune Creates Diverse Projects with Artisanal Charm ⇐
If you want to discover more about the exclusive and luxurious world of PullCast and our elegant collections of decorative and architectural hardware, then feel free to follow us on social media: Facebook, Pinterest, Twitter, Instagram, Linkedin, and Youtube!
Source: Elle Decor
bohemian design