Outdoor Design: Swimming Pools with Spectacular Architectural Details ⇒ Swimming pool designs are a big part of outdoor areas and they certainly bring an extra layer of style and comfort, especially if they benefit from outstanding architectural details.
In today's article, PullCast Blog takes a look at a series of outdoor spaces that highlight the most innovative swimming pool designs with spectacular architectural aesthetics, from minimalist retreats to picturesque areas that provide heart-stopping ocean and city views. These astonishing spaces can be found in luxury homes from all over the world, conceived by some of the world's most renowned architects.
Casa Xólotl in Mexico highlights this exquisite and complex outdoor pool designed by architecture firm, Punto Arquitectónico. By the side of the pool, one can find a waterfall feature that is incorporated within the doorway of the home's former cistern.
Found in an Oak Pass House in California, this 22-meter picturesque infinity pool design was conceived by Walker Workshop. Located in the roof terrace of the mansion, the swimming pool blends perfectly with the hillside in Beverly Hills.
⇒ Related Article: Extraordinary Swimming Pool Ideas with Uncanny Design Details ⇐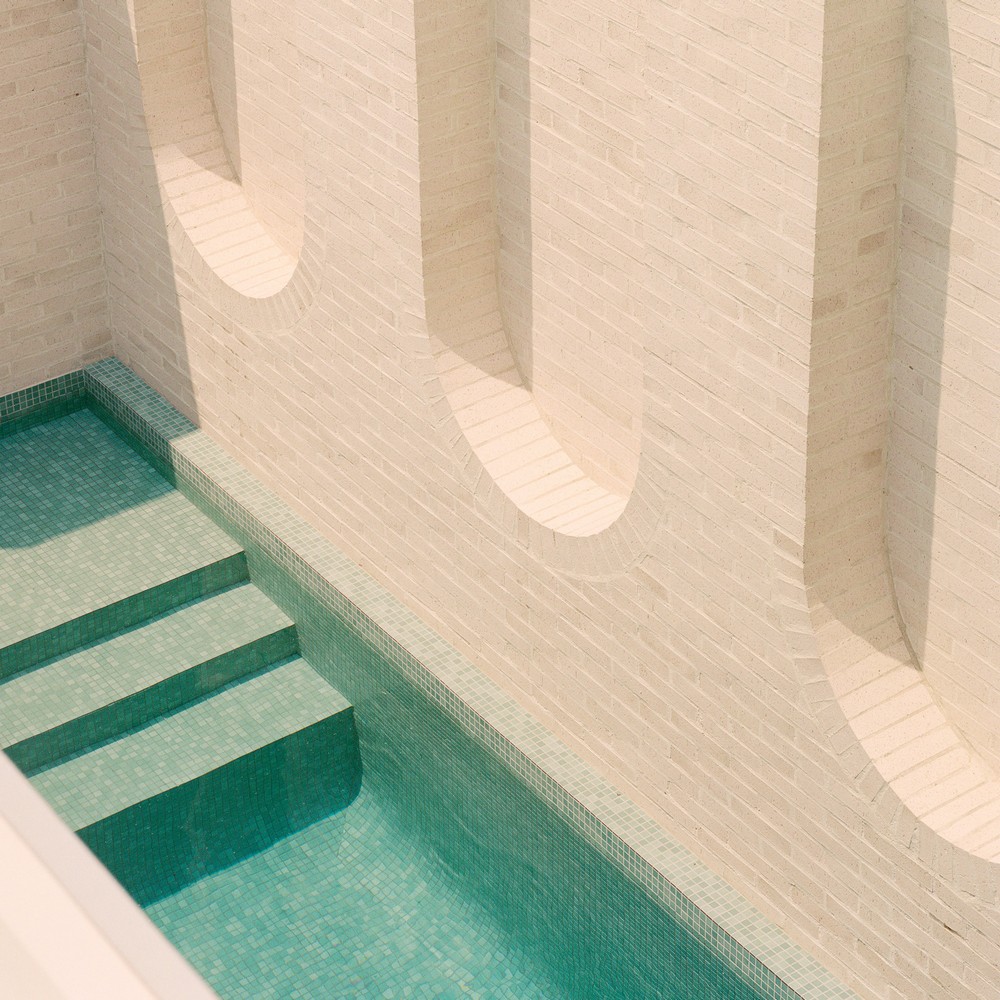 Studio Bright designed this lengthy outdoor pool of an Australian home that was introduced to resemble a "colonnaded Roman bath". This majestic outdoor design is lined with white-brick walls that include upturned arches.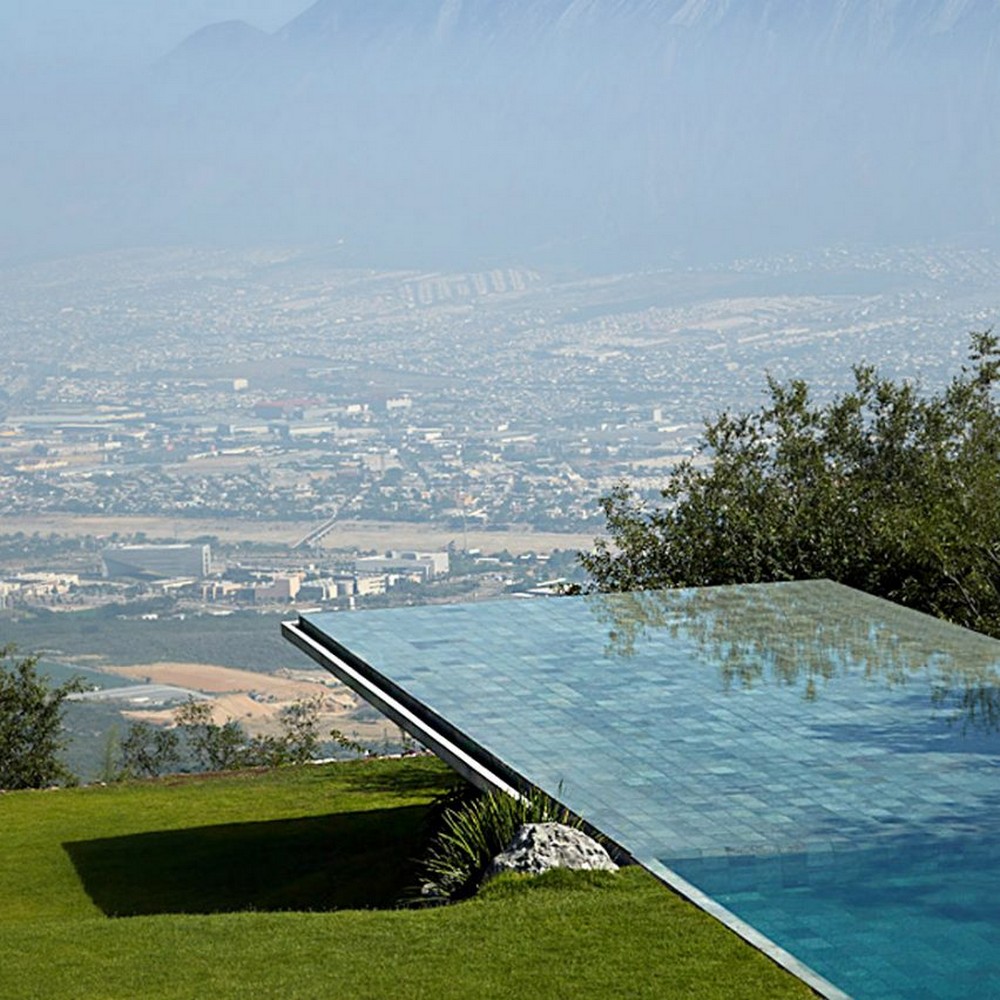 The Japanese architect, Tadao Ando developed this outstanding project that highlights a long and linear swimming pool that benefits from a more minimalist approach. This outdoor design extends from its hillside setting to offer breath-taking views of the Sierra Las Mitras mountains in Mexico.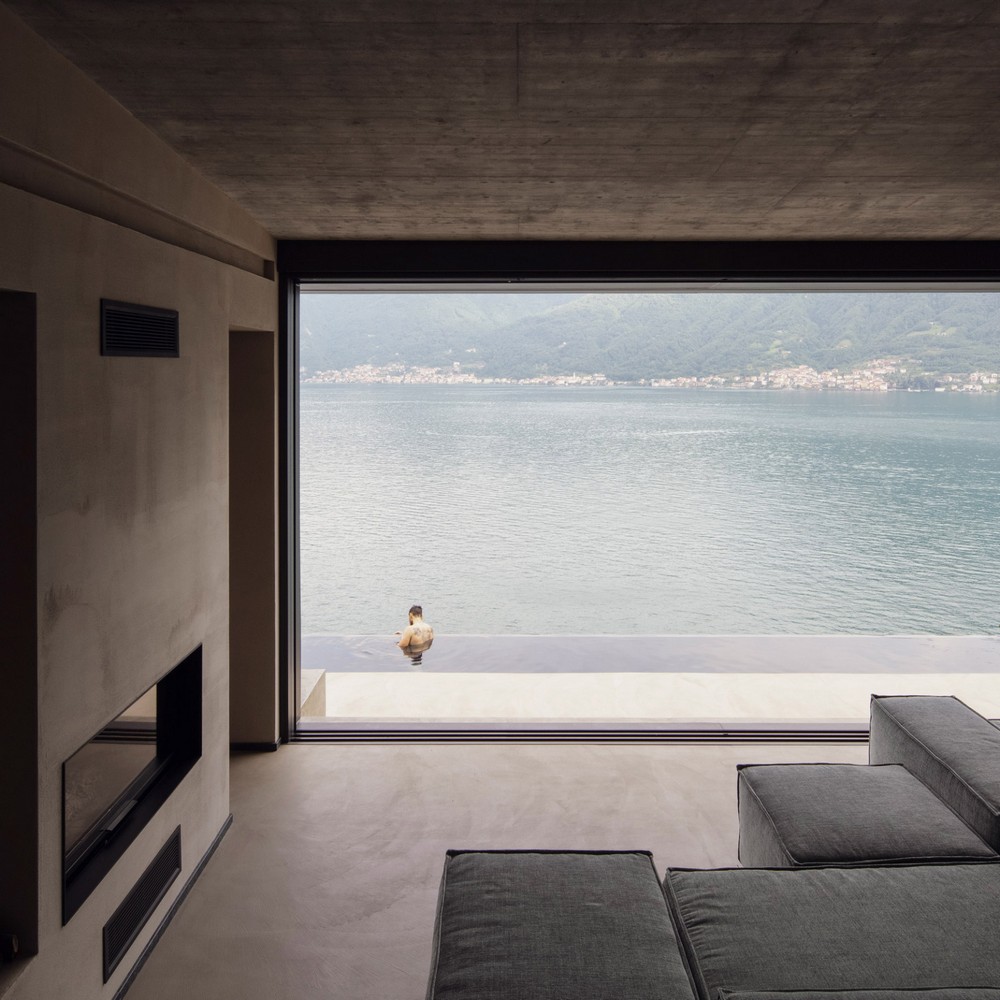 For a luxurious villa in Italy, Lorenzo Guzzini created a minimalist infinity pool that offers panoramic views of Lake Como. Its architectural features are rather sleek and functional as it merges seamlessly with its natural environment. outdoor design, outdoor design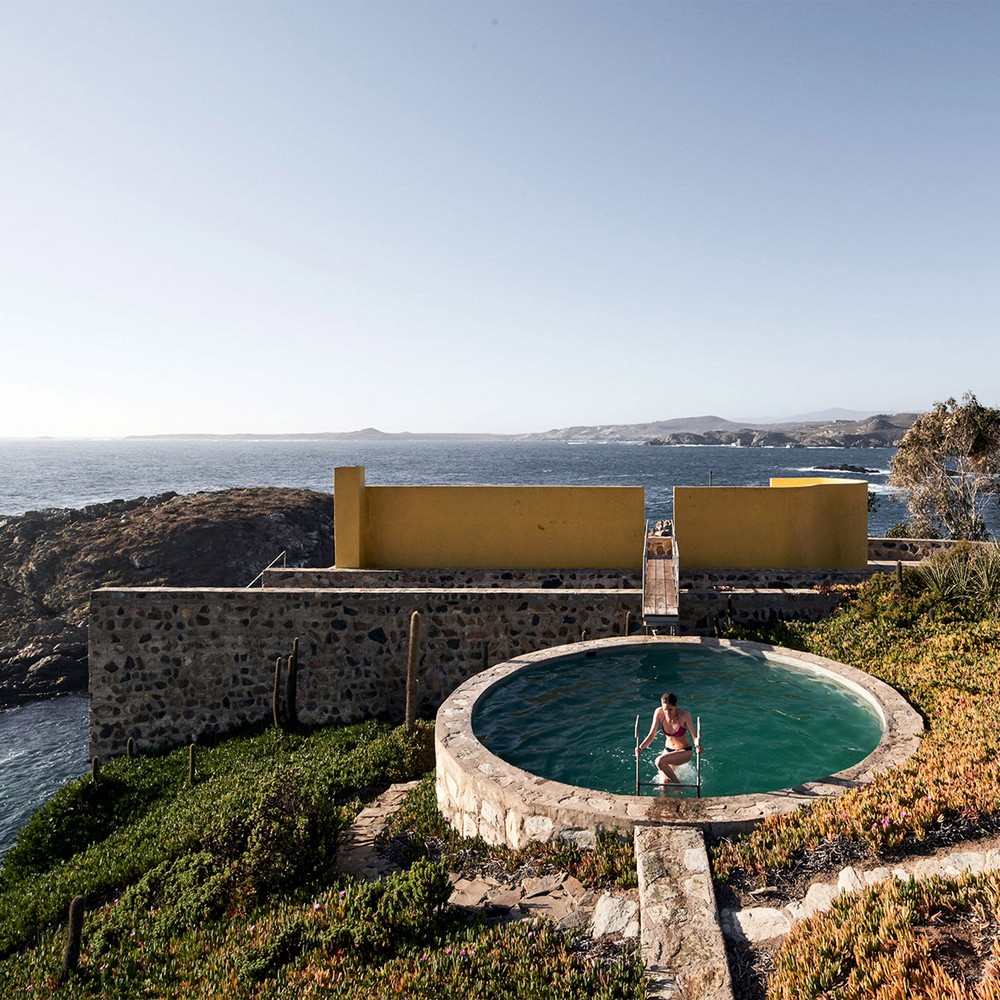 Nestled in a Chilean cliffside, this circular swimming pool design made of stone was brought to life by Christián Boza and offers sweeping views of the Pacific Ocean.
⇒ Read Also: Luxury Villas – Discover Boca do Lobo's New Island Mansion in Capri ⇐
If you want to discover more about the exclusive and luxurious world of PullCast and our elegant collections of decorative and architectural hardware, then feel free to follow us on social media: Facebook, Pinterest, Twitter, Instagram, Linkedin, and Youtube!
All images retrieved from Dezeen
Source: Dezeen
Outdoor design