Modern Bedrooms: 6 Interior Spaces to Draw Exquisite Design Ideas From ⇒ In today's article, PullCast Blog explores a comprehensive range of modern bedrooms that highlight a plethora of exciting design details, from the use of rich materials to colorful accessories. You are bound to find a few eye-catching complements to adorn your master modern bedrooms.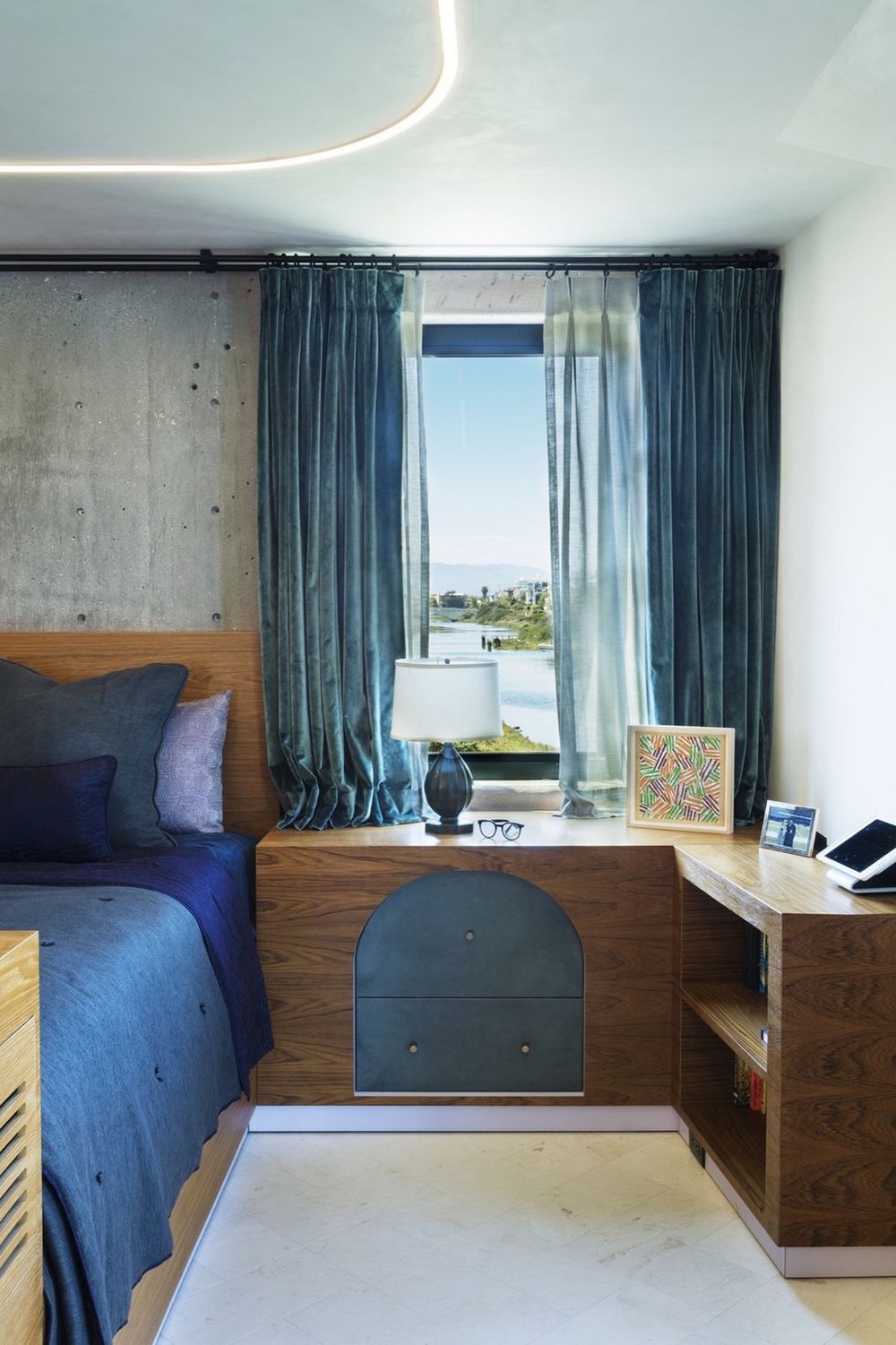 This outstanding bedroom of a Californian house benefits from a series of modernist details, including concrete walls that receive a delightful upgrade from blue window treatments. Furthermore, wooden furniture designs introduce an astounding sense of warmth.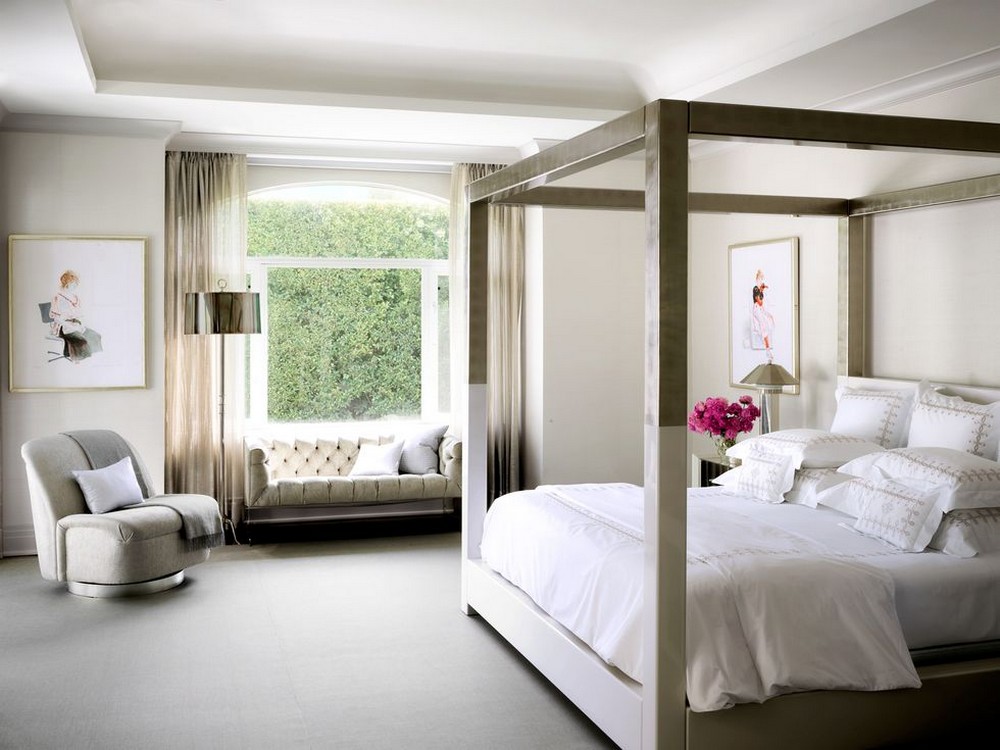 A statement bed is one of the most valuable design features to have in modern bedrooms. There are plenty of options you can choose from, including four-poster or canopy beds to statement beds with a highly decorated tufted headboard. In the interior design depicted above, you can find a marvelous lacquer-and-silver leaf four-poster bed that certainly upgrades the entire decor of the room with the assistance of an art deco floor lamp and artwork by David Hockney.
⇒ Read Also: Interior Design Ideas – Deconstructing a Unique Master Bedroom Set ⇐
Nightstands and decorative hardware pieces go hand in hand as they can certainly add a more detailed nature to your bedroom. For instance, the Nouveau brass hardware was chosen to enhance this darker-toned nightstand and courtesy of its golden details and art-inspired form, it creates a unique visual effect.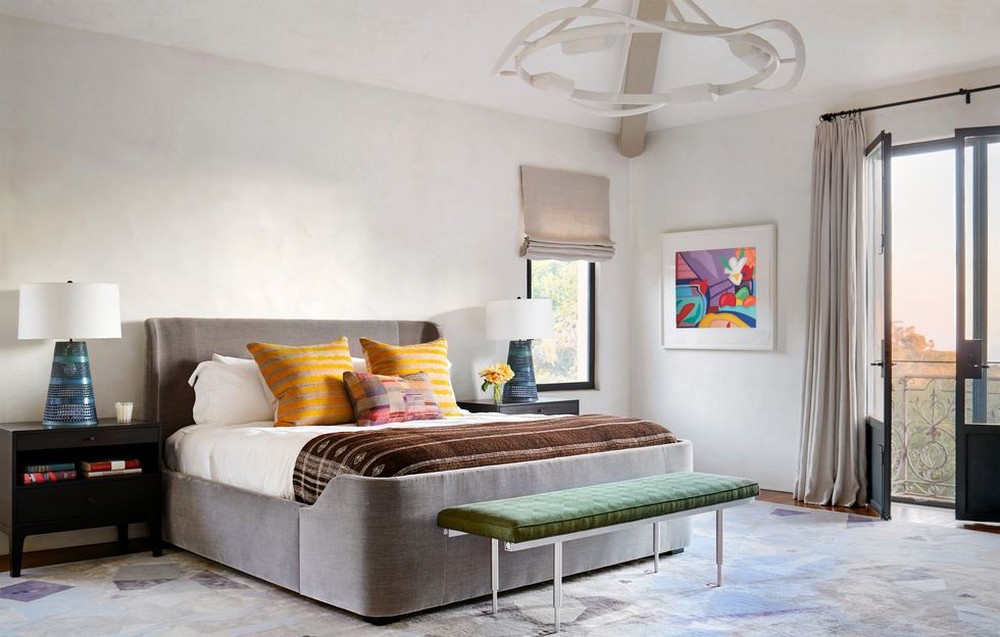 A great way to add a bit of personality and energy into your bedroom design is by adding colorful accessories. For example, in this modern bedroom decorated by Kim Alexandriuk highlights gray textiles that are further enhanced by rich pops of color, including blue table lamps by Ryan Mennealy and a Lauren Hwang mid-century bench in green jacquard.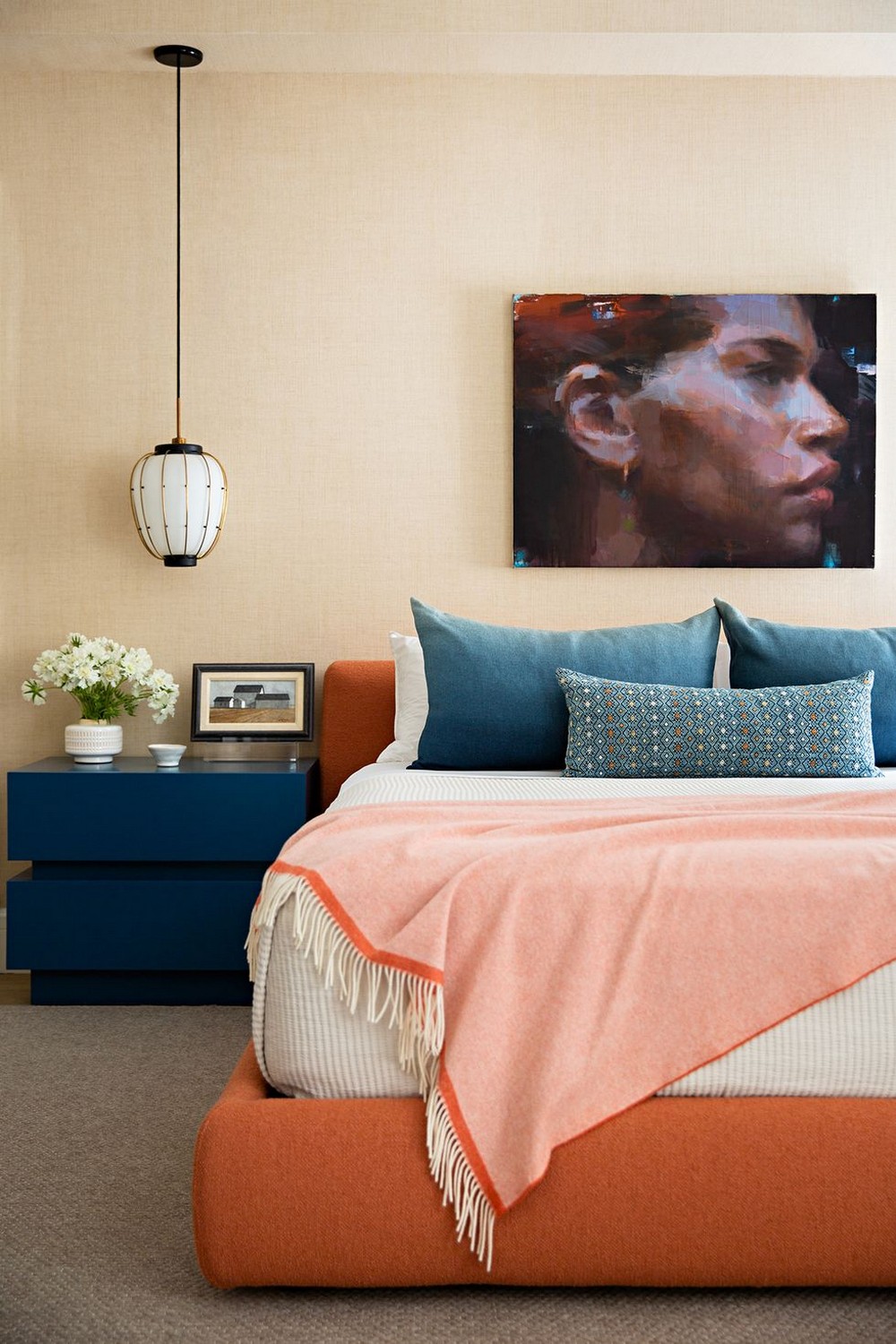 Using warmer tones is always a good choice for an enriching and timeless aesthetic. For instance, this NYC bedroom designed by Danielle Colding highlights a blue and orange color scheme.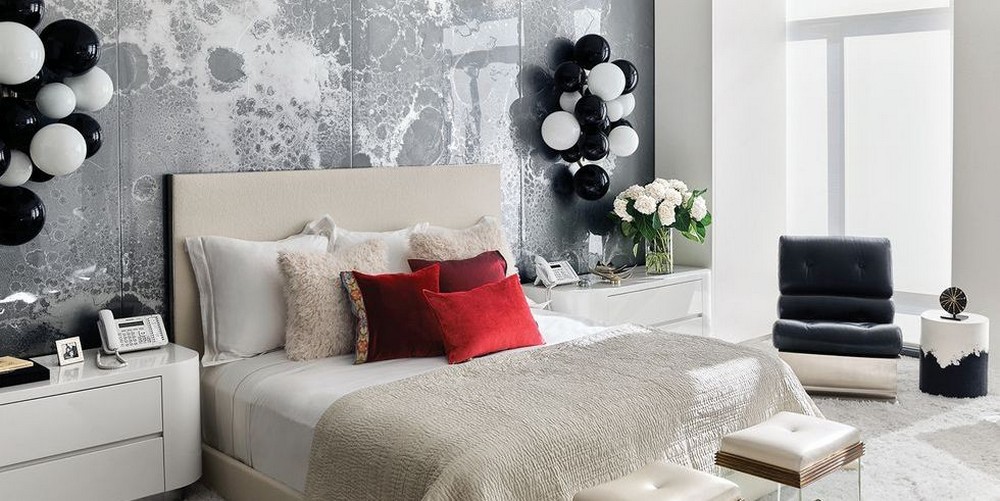 If you are looking for a more eclectic design approach, then the following West Village bedroom is perfect to draw a few design inspirations. It features clean lines and a myriad of textures that are complemented by bold and glamorous accents, including frosted ballon sconces and a lacquered wall in neutral tones.
⇒ Read Also: Renew Your Bedroom Furniture Designs with Decorative Hardware ⇐
If you want to discover more about the exclusive and luxurious world of PullCast and our elegant collections of decorative and architectural hardware, then feel free to follow us on social media: Facebook, Pinterest, Twitter, Instagram, Linkedin, and Youtube!
Source: Elle Decor
Modern Bedrooms