FLIBS 2020: What is Happening on the World's Leading Boat Show ⇒ The world's leading boat show, Fort Lauderdale International Boat Show (FLIBS 2020) has officially made its return to the "Yachting capital of the world" yesterday and it is expected to go on until November 1st, 2020. Every year, the event showcases a comprehensive range of the latest boats and yachts within the industry as well as marine/nautical products and accessories, jewelry, lighting and furniture designs, among other technological advancements.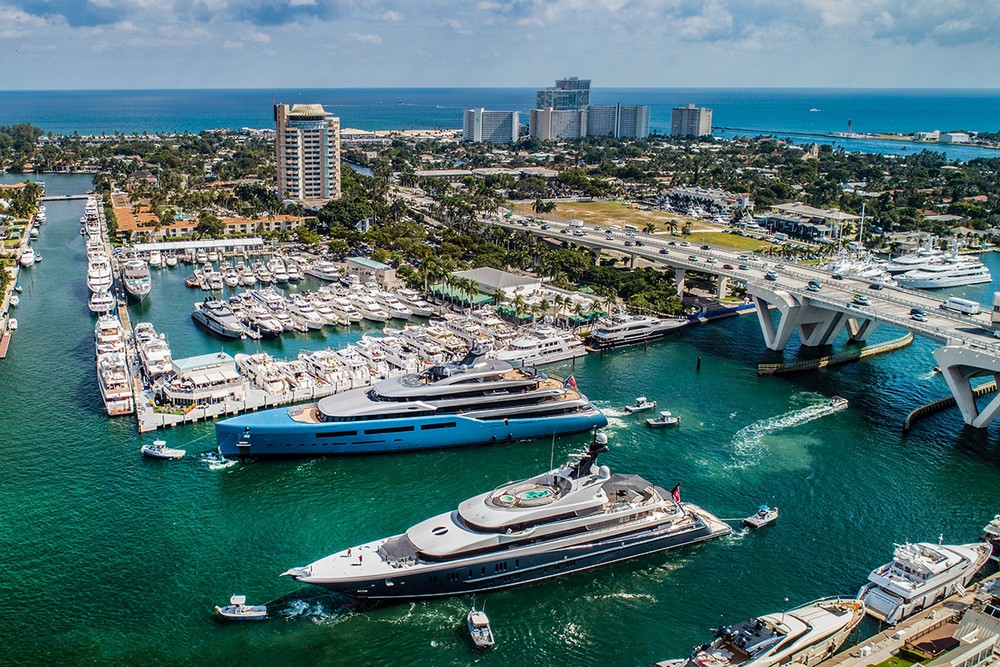 In today's article, PullCast Blog will talk about some of the features that are currently taking place at the event, from new debuts to exquisite findings that offer the ultimate seafaring experience to visitors. Due to the world's current climate, the organizers of the event made a few changes in order to secure everyone's safety, nevertheless, the open-air show will span nearly 90 acres in multiple locations and will exhibit some of the most anticipated releases of the year!
⇒ Related Article: Luxury Yachts – The World's Largest Vessels that Shocked the Industry ⇐
Debuting Yachts
With customer demand for new yachts of all sizes at an all-time high and nearly every yacht show in the world being forced to cancel due to Covid-19 safety concerns, the Fort Lauderdale International Boat Show has ended up being one of the only ways potential buyers can see a wide variety of yachts in person this year. While many of the world's renowned builders and shipyards have opted out of the event, visitors will still be able to see nearly 20 new models debuting at the event, some of which you can learn more about below.
Mangusta Gransport 33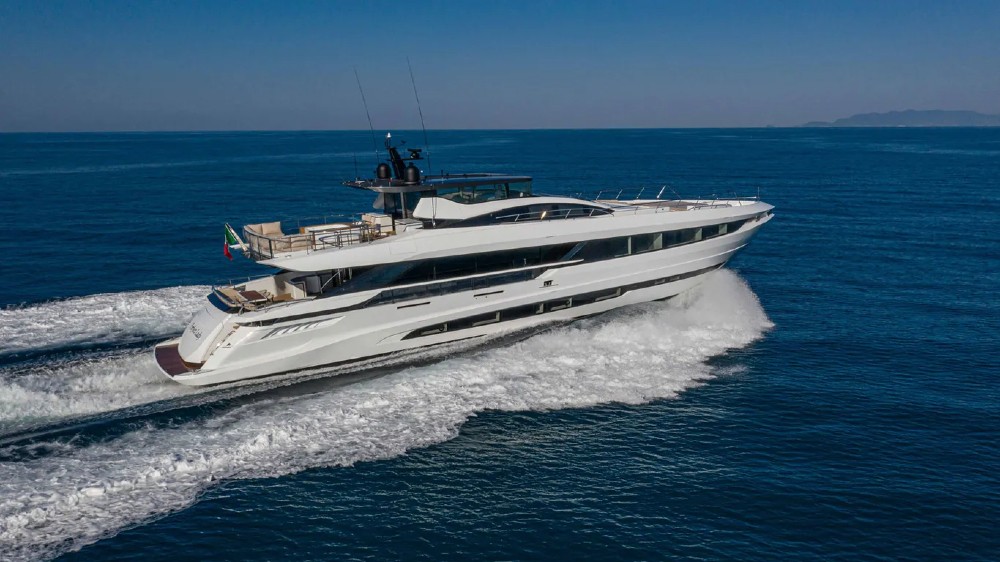 The Mangusta GranSport line is known for being a long-range, high-performance cruiser. And while being the entry-level in the line, the Mangusta GranSport 33 can offer spacious volumes and technical details that can normally be found on larger yachts.
Azimut Magellano 25 Metri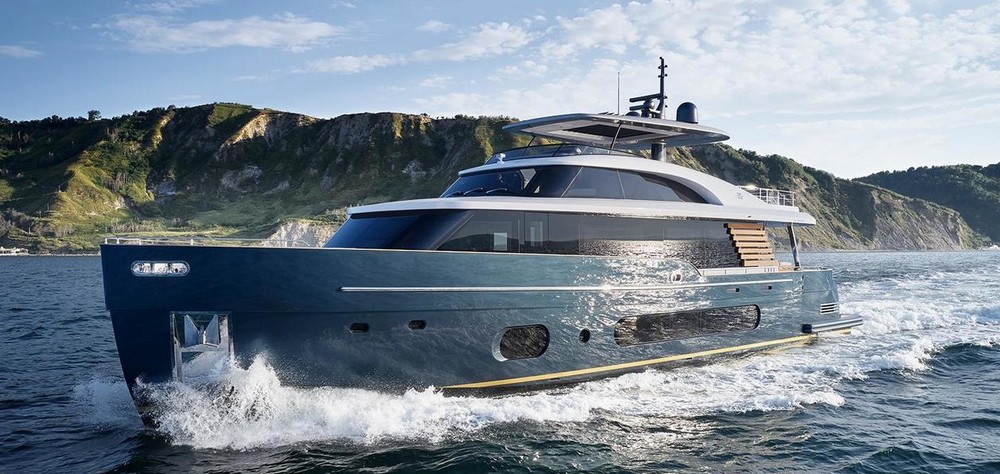 Azimut Yachts was responsible for the creation of this unique vessel, which was conceived in partnership with artist and architect, Vincenzo De Cotiis and Ken Freivokh, who designed the sophisticated exterior lines. The yacht also makes extensive use of carbon fiber and draws on the latest technological developments, including an active air sanitizing system based on a NASA patent and the Hotel Mode option that guarantees prolonged stops at anchor at zero-emission.
Ocean Alexander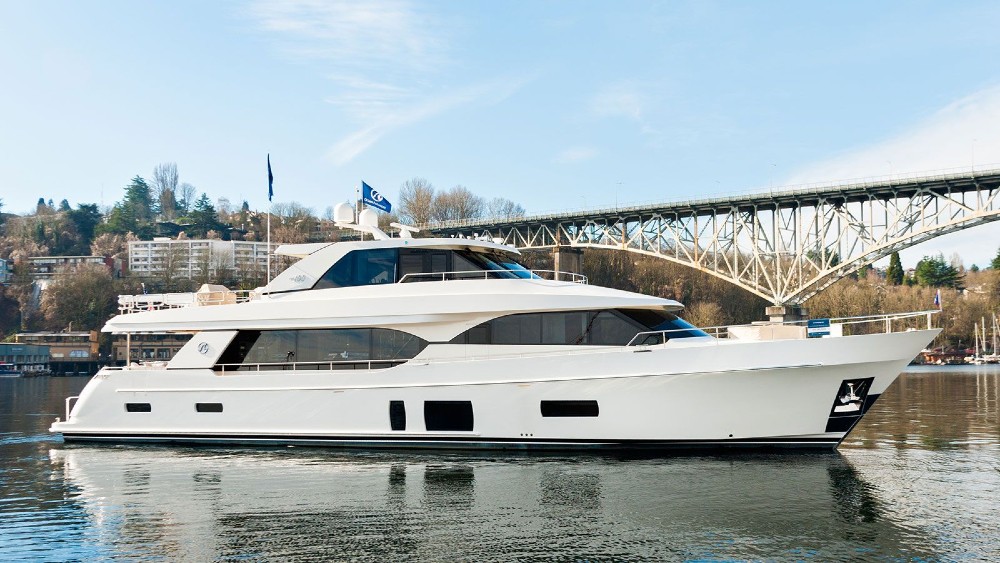 The Ocean Alexander 27 meter Explorer is the debut for the new Explorer Series. This elegant design offers a five-stateroom layout in a tri-deck design featuring multiple private outdoor entertaining areas, spacious accommodations, and a generous beach club with an oversize waterline sports platform for enjoying your favorite mooring at water level.
Monte Carlo Yachts 76 Skylounge
The new MCY 76Skylounge features a large enclosed flybridge that has been designed and manufactured by an Italian shipyard for the first time.
Curated Furnishings to See at the Event
While the event focuses mostly on exhibiting yachts and boats, they often a medley of interior design related inspirations such as furnishings, accessories, and lighting designs, among others. Below, you can find a couple of pieces that will be showcased at the prestigious event!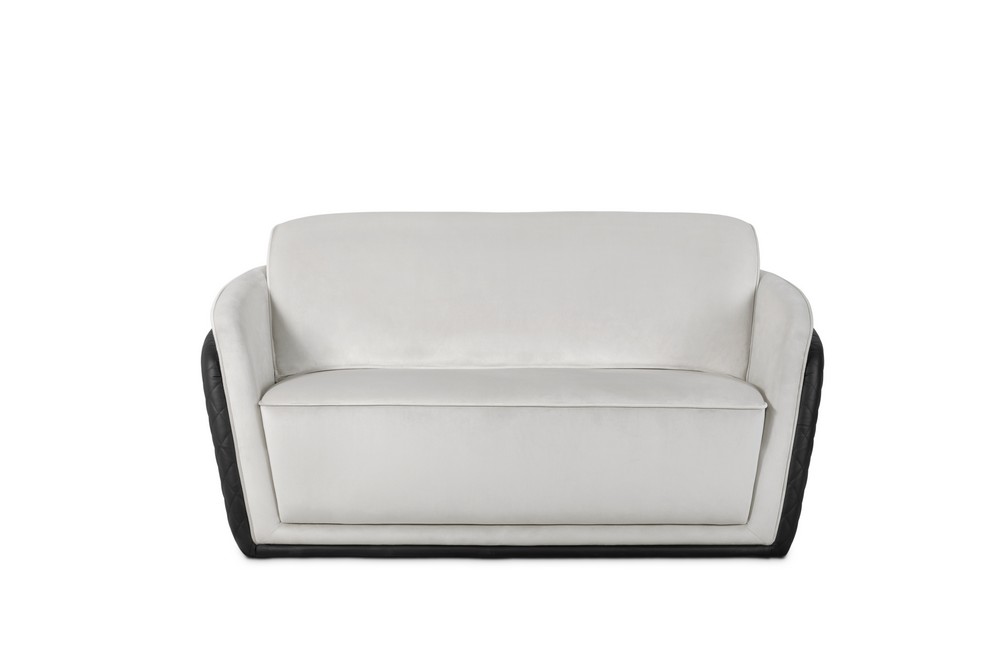 Inspired by the lavish seats in opera houses, the Opera Sofa encapsulates luxurious modern living. Upholstered in velvet with a leather panel in the back, this contemporary two-seater brings a sophisticated touch to any stylish ambiance. The smooth velvet finish ensures it's as comfortable as beautiful. It's available in a wide range of colors.
The aroma side table is here to be your ultimate ally throughout the day. Its top is made from luxurious rosewood or palisander, while the support structure comes in stainless steel. No other thing is as uplifting as the coffee's aroma in the air and this table shows how the smallest details can make the biggest impression in your interiors.
Get the Look: Decorative Hardware for Yacht Interiors
Sometimes opting to add different kinds of design elements into a home interior is the best way to make it as versatile and original as possible! For instance, introducing seafaring inspired features to your yacht interiors is a rather viable option as they can easily make your interior design seem more serene and stylish, take a look at a few suggestions below!
For those who have yacht interiors that benefit more of a mid-century modern aesthetic, the Quantum door pull may be the perfect furniture accessory to gather the whole decor. This unique piece was indeed inspired by the atomic age design and features a vertical polished brass structure.
Showcasing the striking beauty and majestic delicacy of the globular sea animals, Urchin is a range of furniture hardware that highlights a noble texture, further enhanced by meticulous polished brass details. flibs 2020, flibs 2020, flibs 2020
⇒ Read Also: Luxury Yachts – Revel in the Beauty of the Tecnomar for Lamborghini 63 ⇐
If you want to discover more about the exclusive and luxurious world of PullCast and our elegant collections of decorative and architectural hardware, then feel free to follow us on social media: Facebook, Pinterest, Twitter, Instagram, Linkedin, and Youtube!
FLIBS 2020