Fireplaces and Hardware? A Match Made in Heaven – Today, PullCast Blog will present you with a perfect winter blend: Fireplaces and Hardware! Fireplaces are a great way to add style and make a statement in our private homes. And you know what? So do Hardware Products! That's why they are a perfect match!
Read More: Discover the 4 Top Showrooms of PullCast Around The World
Like in the world of Hardware, the world of Fireplaces has styles and some are most popular than others. Today we will focus on styles that work well together. Let's start with a Minimalist Style.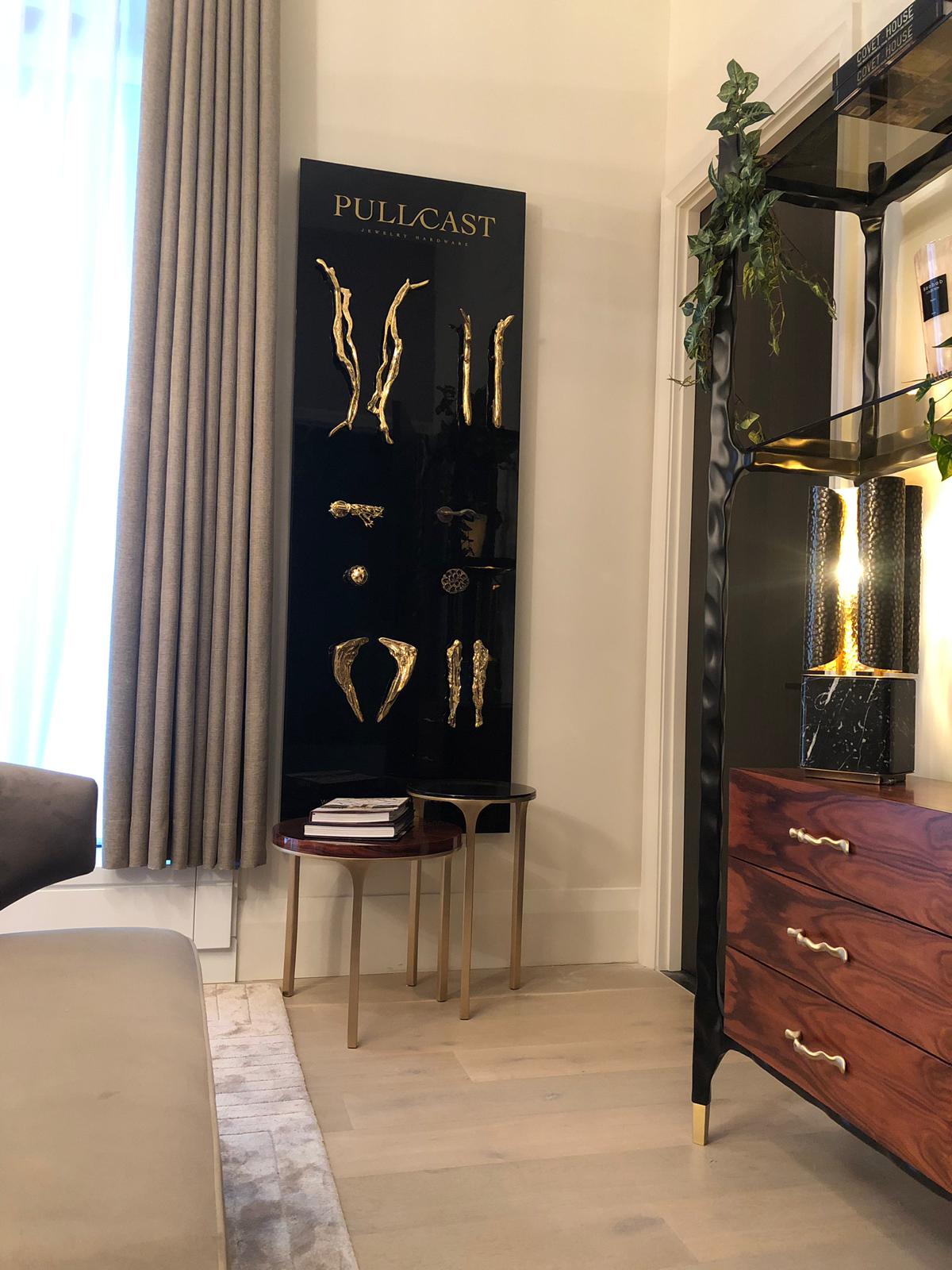 A fireplace with straight lines is a gorgeous and minimalist take on these elements! You can cozy up with the accessories you place around it. You can combine this style with some of the most amazing Pulls of the Cosmopolitan Collection of Pullcast, like for instance the elegant and minimalist Skyline Door Pull.
We at PullCast love Gold! You can mix any amazing Pull of PullCast with Golden tones, like the Combo Drawer Pull. You can use this or any amazing Pullcast product in an amazing room that as a powerful fireplace, like the Musa Fireplace of Foogo. 
For a more earthy style, you can combine any pull of the Earth Collection of PullCast with a Marble Fireplaces. Marble brings the ultimate touch of luxury to any interior.  Therefore, a marble fireplace mixed with a pull inspired by Mother Nature can bring endless elegance to any interior, while keeping it modern and close to nature.
DISCOVER THE WORLD OF PULLCAST AND CHECK OUR NEW CATALOGUE!

Discover the exclusive and luxury world of PullCast and dive in our amazing and elegant list of decorative and architectural hardware products. They will help you elevate and transform your home decor or your design project into a unique experience! Follow us on Facebook, Pinterest, Twitter, Instagram, Linkedin, and Youtube!