Discover The $50 Million New York Penthouse by Zaha Hadid Architects – If you are looking for a stunning penthouse in New York, then look no further. PullCast Blog wants to present you a stunning apartment which occupies the final three floors of the 11-story luxury condo building and is currently listed for $50 million.
Read More: The Elegance and Exquisiteness of the Skyline Family by PullCast
A kitchen, an open-plan lounge and dining room, a library and five bedrooms are hosted across the first two levels, while the third is slightly smaller to make room for a huge rooftop patio. Finishes are simple throughout, including wooden floors and walls painted in muted hues.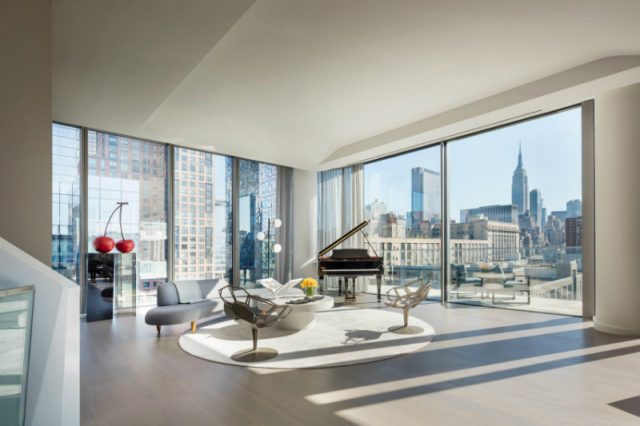 A key feature is the sculptural, white staircase designed by late architect Zaha Hadid – who led the project. The curvaceous lacquered banister twists up and around a light well, drawing on the curvy forms of the metal window frames on the exterior, as well as past projects by Hadid.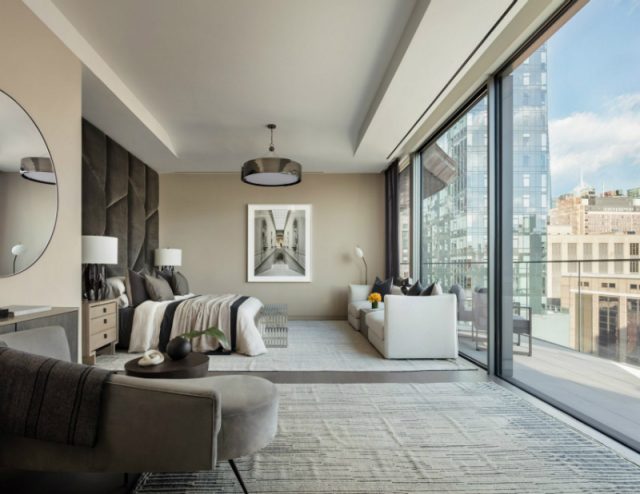 A sinuous white kitchen island that Hadid designed with Italian brand Boffi, which can be found throughout the building, also follows this style. The penthouse comes with 2,552 square feet (237 square meters) of private outdoor space, which includes the top-level terrace that hosts an outdoor kitchen, dining area and lounge, as well as a series of beds for sunbathing. The master bedroom also has a private balcony, along with a full dressing room, and a pair of bathrooms.
DISCOVER THE WORLD OF PULLCAST AND CHECK OUR NEW CATALOGUE!

Discover the exclusive and luxury world of PullCast and dive in our amazing and elegant list of decorative and architectural hardware products. They will help you elevate and transform your home decor or your design project into a unique experience! Follow us on Facebook, Pinterest, Twitter, Instagram, Linkedin, and Youtube!