Trade Shows Overview: Relive All of PullCast's Best Event Moments – In the world of interior design, trade shows are, in their quintessential essence, the best platforms for design brands and businesses worldwide to showcase their products and latest innovations. Creativity and originality spread from booth to installation, and a highly eager audience roams through them to find all sorts of unique interior design objects. Considering such, PullCast had the opportunity to share its classics and novelties in four of the most prestigious industry events in the world, including Salone del Mobile and Decorex International. Join PullCast blog while we recap the best moments of the brand in these events! 
---
See also: Door Pulls By PullCast : Give A New Look To Your Home
---
Trade Shows Overview
Relive All of PullCast's Best Event Moments
A Year Full of Eventful Design Surprises
This year has been quite an eventful year for PullCast. The jewelry hardware brand has not only unveiled a wide variety of original hardware designs but also has taken part in some of the world's leading interior design trade shows. Throughout the course of four events, PullCast partnered with different brands/companies to showcase the versatile side of decorative hardware as well as PullCast's evolution as a brand.
Salone Del Mobile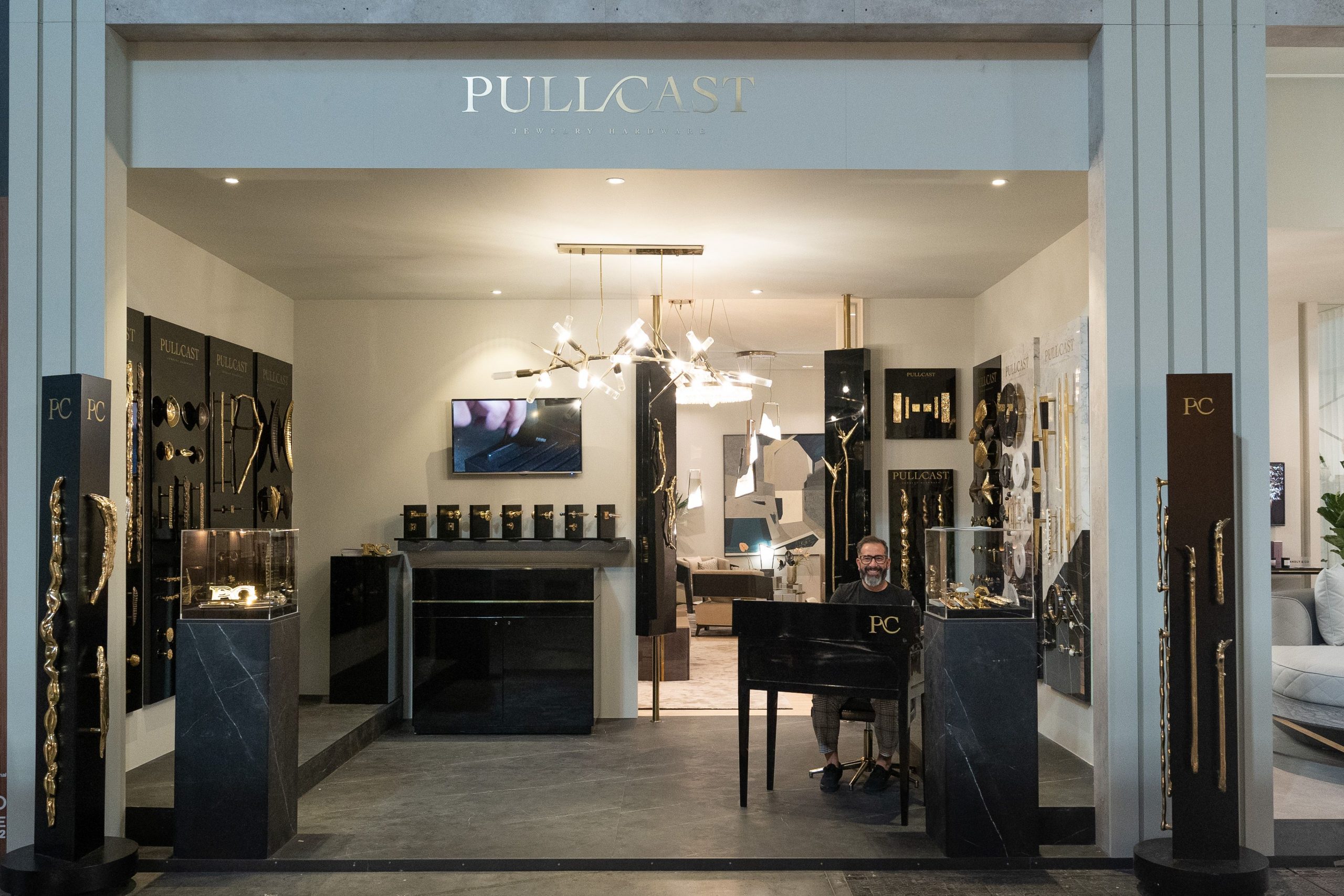 Salone del Mobile has been the benchmark tradeshow for design and furniture. It is the event where the whole community stops and comes together to present their best achievements, curating a true fascination exhibition that crosses an area of almost 210,000 square meters. 
PullCast had the opportunity to be a part of the show and shared the spotlight with its brand partner, LUXXU. For the occasion of iSaloni, PullCast opted for a more modern yet contemporary approach, premiering a plethora of brand-new designs, including the whimsical Kids collection, oversized pulls, hardware designs embellished in marble, and innovative ocean-inspired handles, among countless other surprises.
Get the look:
---

---
Feria Hábitat
Feria Hábitat Valencia is one of Spain's leading interior design shows that grants a platform for one to introduce the latest trends and news in multiple industry sectors, from avant-garde furniture to equipment for commercial facilities but also outdoor areas.
For this occasion, PullCast partnered with sister brand Mysa, an outdoor entity that seeks to distinguish itself through highly unique and comfortable outdoor products. With this, PullCast explored new design approaches and bespoke options by introducing hardware that can be adapted for outdoor use. The idea to expand to the outdoor scenery comes as a way to boast even more design ideas for one to decorate their interiors with customizable designs and sublime details.
In the exhibition, one was able to see a comprehensive range of accessories, from ocean-inspired handles like Manta and Shell to mid-century pieces such as the textured Monocles drawer handle and the Brubeck door lever that features asymmetrical polished brass tubes. 
Get the look:
---
See also: Brand New Products 2022 
---
S/ALON Budapest
Salon Budapest is the largest interior design trade show in Hungary, exhibiting a comprehensive range of businesses across a 7,000 square meters area. The event is perfect for design lovers and to get ideas for construction or renovating a house.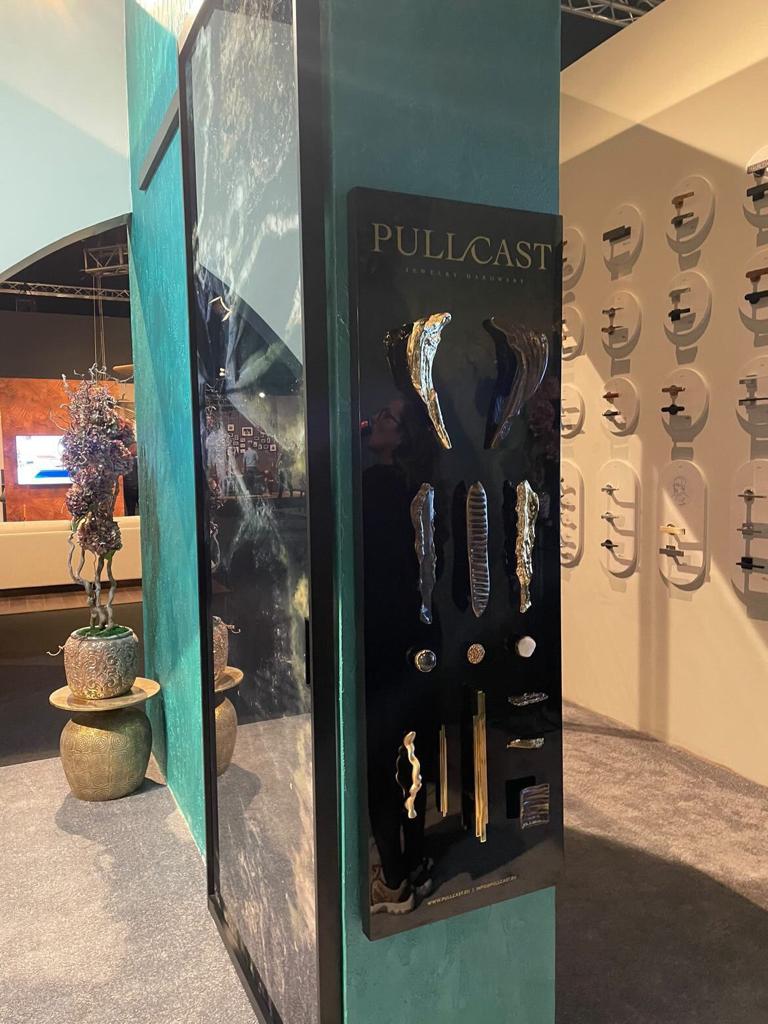 PullCast had the opportunity to be a part of this esteemed event courtesy of Hungarian reseller, Ajtógyár, a design company that has been a key reference for over 20 years in the interior door market. Due to this partnership, many of PullCast's unique designs were showcased, from earth-inspired pieces like the Kesya and Jalo hardware to best-sellers like the Skyline, Baruka, and Tiffany handles. 
Get the look:

---
See also: Fall Trends 2022: Personalize Your Home with Sublime Design Details
---
Decorex
Regarded as one of Europe's leading interior design events, Decorex International offers a creative platform for businesses all around the world to showcase their classic products and novelties.
PullCast reunited once again with the exclusive reseller, Courtyard to showcase a wide range of decorative hardware designs. The latter of which has been one of the biggest references in the hardware market. Courtyard is best known for supplying high-quality hardware with both traditional and contemporary influences.
The Limited Edition collection by PullCast had a strong showcase at Decorex. Ocean-inspired handles like Shell and Caviar made quite a statement with their peculiar form and details in white pearl and cubic zirconia crystals, respectively. Shin, shaped like a cinnamon stick, introduced a fun yet luxurious touch to the atmosphere while the Feu drawer handle boasted a sense of extravagance with its combination of brass and Swarovski crystals.
Get the look:
---

---
About PullCast
PullCast was born digging deep into the wonders of nature by a jeweler and a designer, who adore collecting objects from outdoor experiences. Crossing the worlds of jewelry and design only led to a path of exploring new aesthetic design approaches with architectural and artistic strong influences. Expect to find diverse ranges of styles on collectible sculptural hardware, wide-spreading a sense of rarity and legacy, grounded by ancient forms of craft. 
---
See also: Fall Into The New Season
---
Discover the exclusive and luxury world of PullCast and dive in our amazing and elegant list of decorative and architectural hardware products. Did you like our article Trade Shows Overview: Relive All of PullCast's Best Event Moments? It will help you elevate and transform your home decor or your interior design project into a unique experience! For more inspiration regarding decorative hardware, follow us!