Discern Another Set of Bespoke Hardware Inspirations for Closet Rooms ⇒ Embrace another set of bespoke hardware inspirations that easily become perfect complements for closet and dressing rooms. These interior spaces certainly vary in materials, color schemes, and textures, however, they share a distinctive nature courtesy of decorative hardware designs!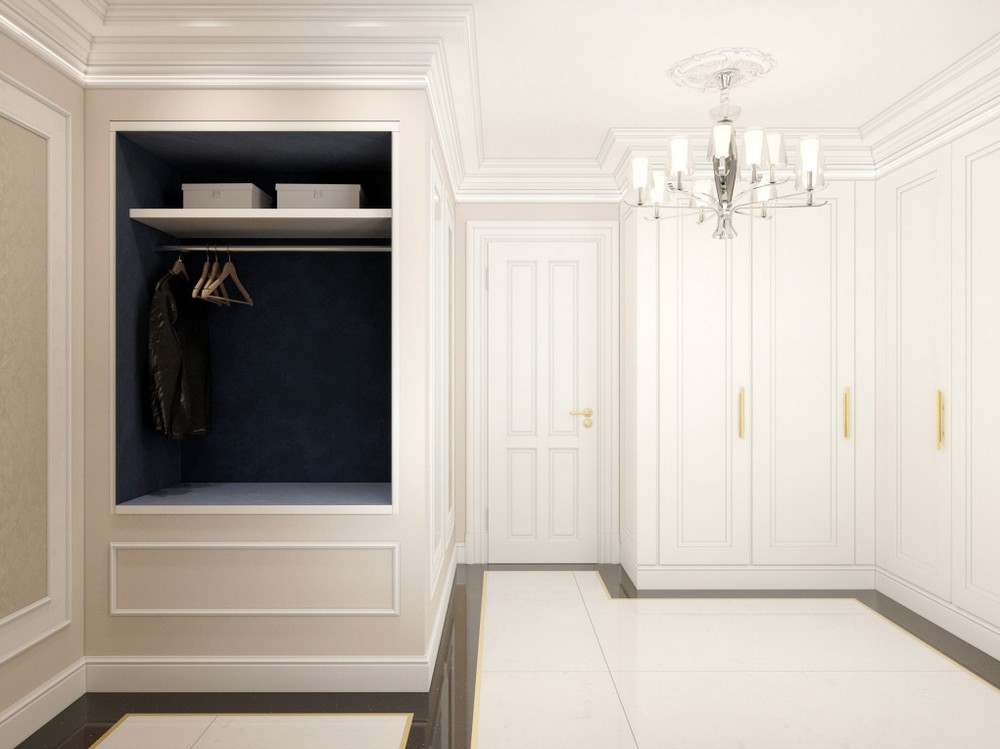 Featuring Anglo-Saxon design inspirations, this project by DD Interior Studio highlights mostly a light color scheme, comprised of white and beige tones with the occasional pop of gold as you can see by this exquisite closet area. This space is further enhanced by the presence of the Skyline cabinet handle, an archictectural piece with a cosmopolitan flair.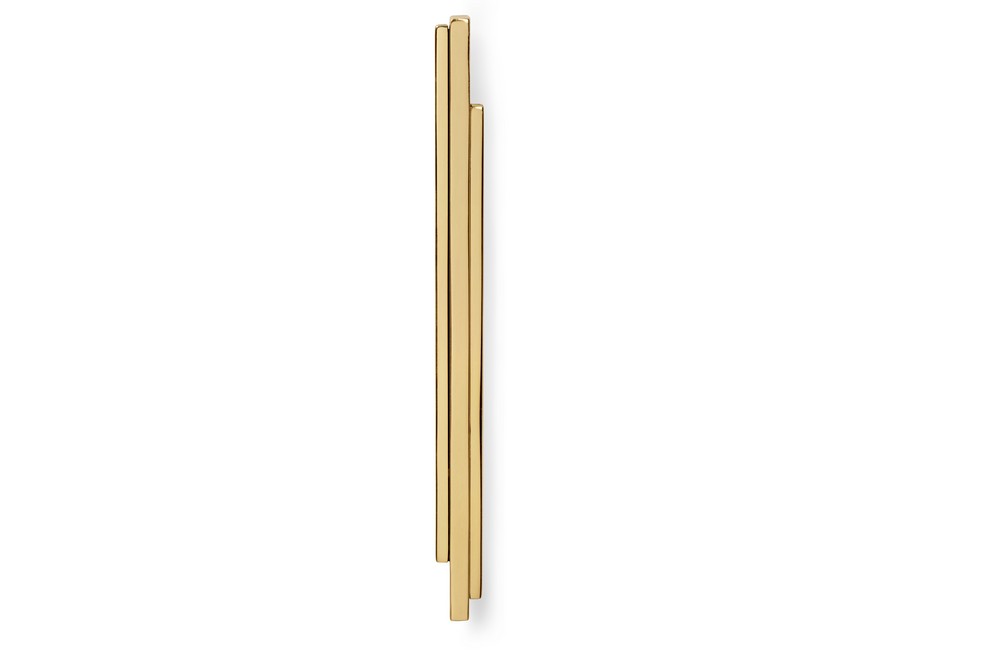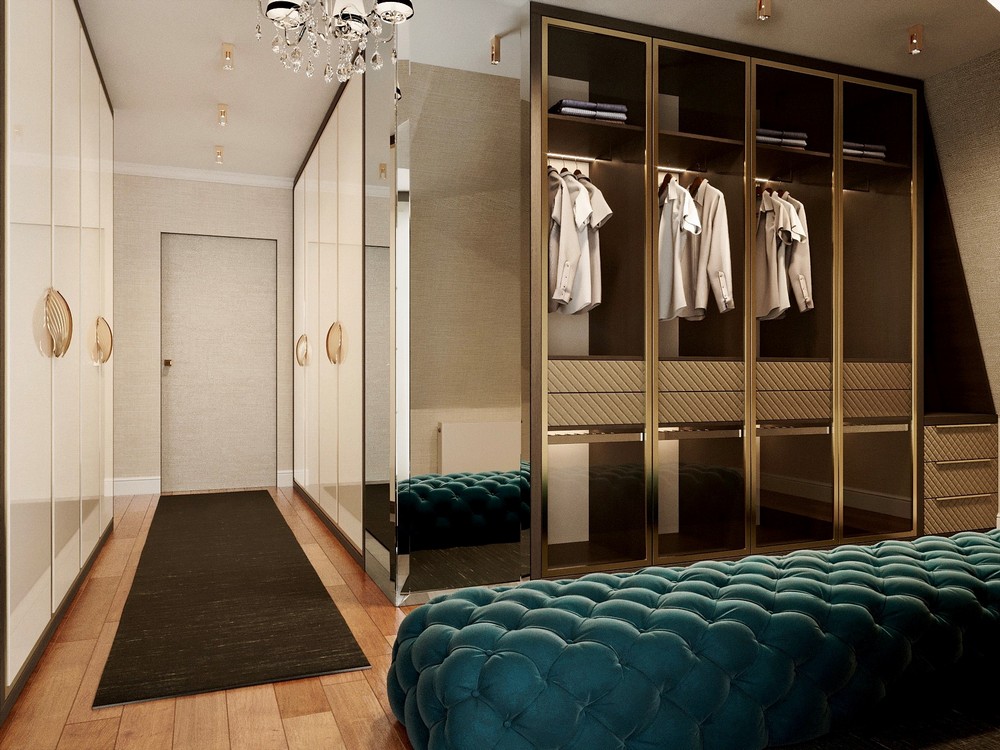 The utterly luxurious bedroom/walk-in closet of a luxurious residence designed by Tóth Angelika features the eye-catching Karpa door handles. This exclusive hardware designs with a rounder form adds a bright and glimmering character to this space, that already exudes an unrivalled sense of sophistication courtesy of a series of high-end furnishings and bespoke details.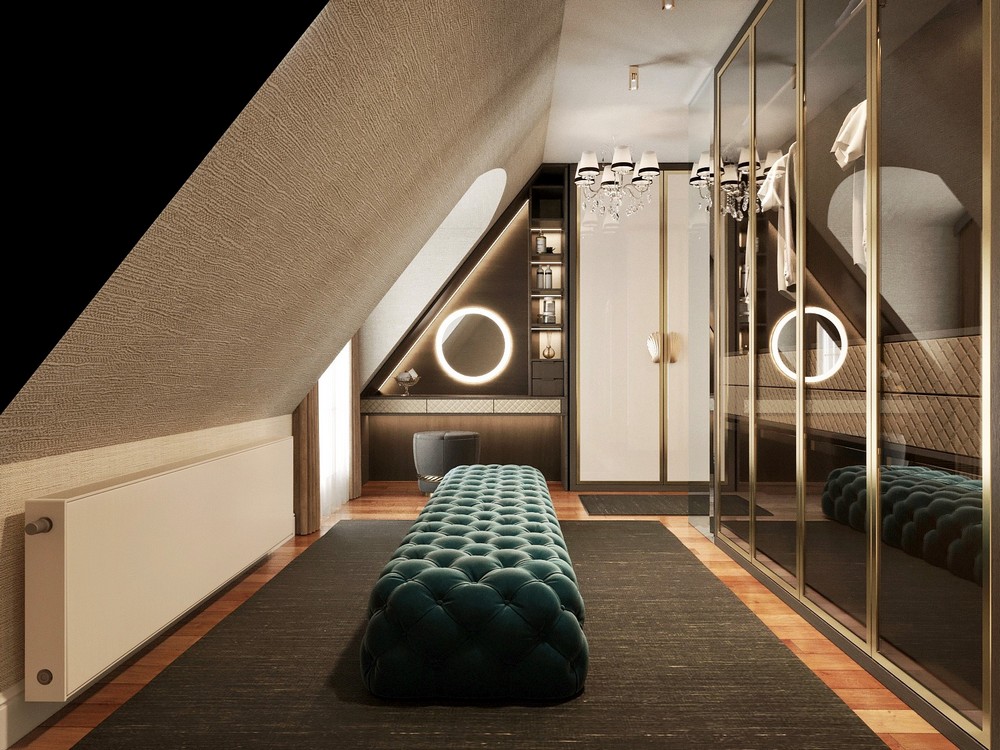 ⇒ Read Also: Indulge in a Few Cabinet Hardware Ideas to Empower Your Home Decor ⇐
This closet space certainly epitomes the notion of modern design especially accentuated by sublime design details, such as the Onyx handle. The latter offers a more sleek and masculine touch and it presents a black nickel frame and details in Cubic Zirconia crystals that certainly add an extra layer of elegance.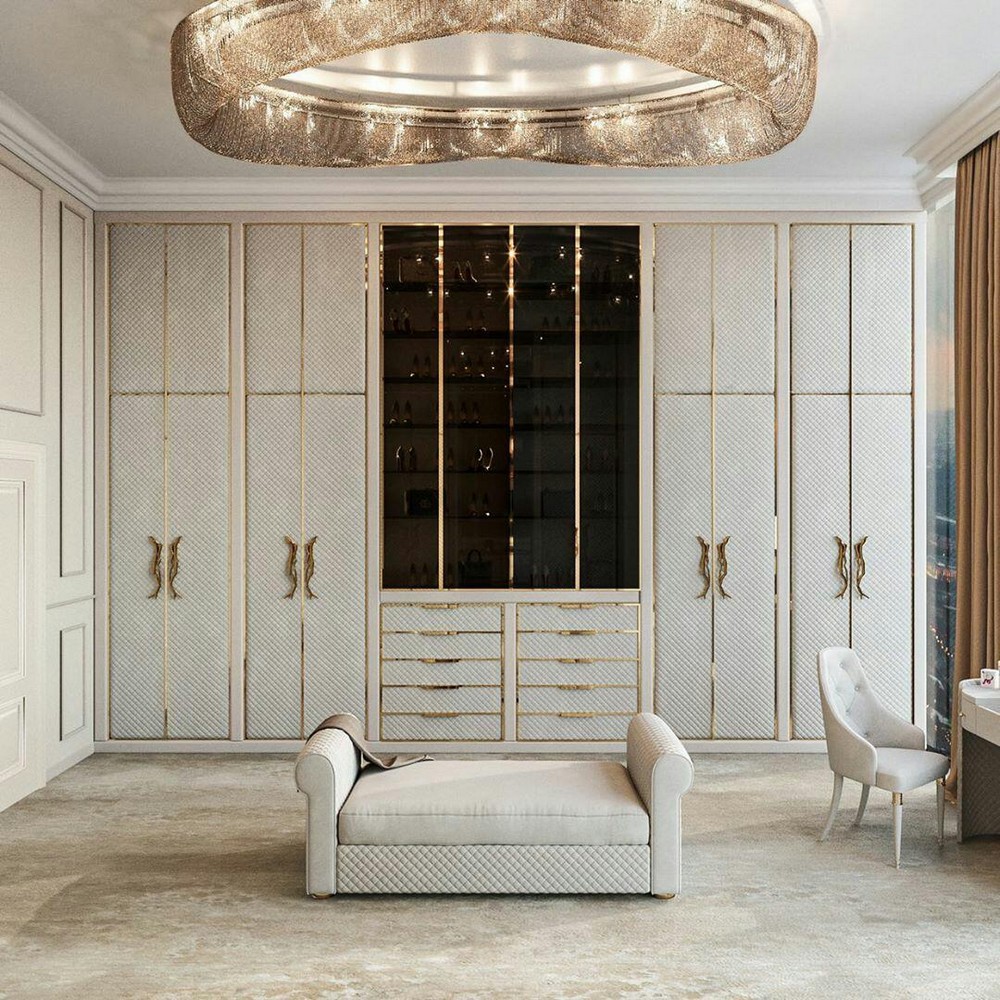 Rich materials and textures come together beautiful in this wardrobe area that highlights a cream color palette. This soft quilted space was conceived by Shubox Russia and it is a great representation of how layered design has evolved.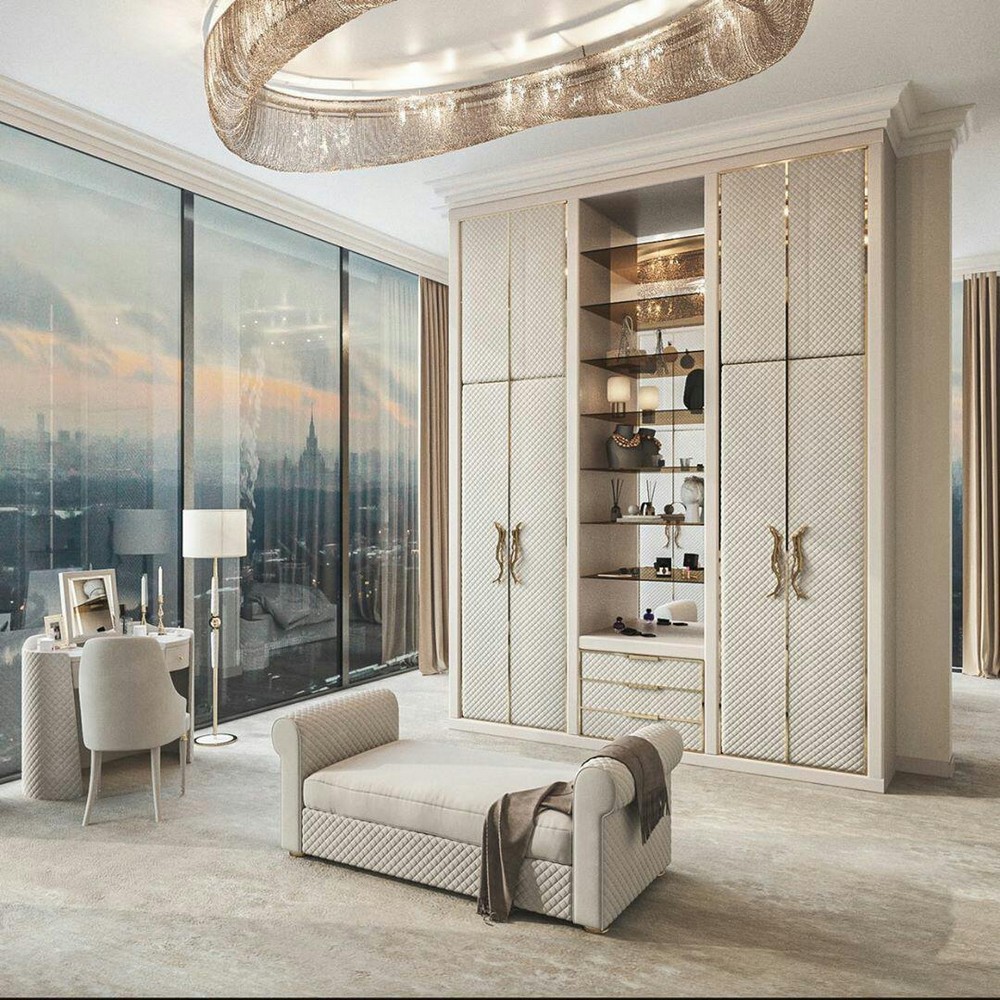 In regards to decorative hardware, the Flow door pull can be found on both closets of this area, a piece that is in complete harmony wiht nature, thus it presents a more organic form that decodes sophistication and personality.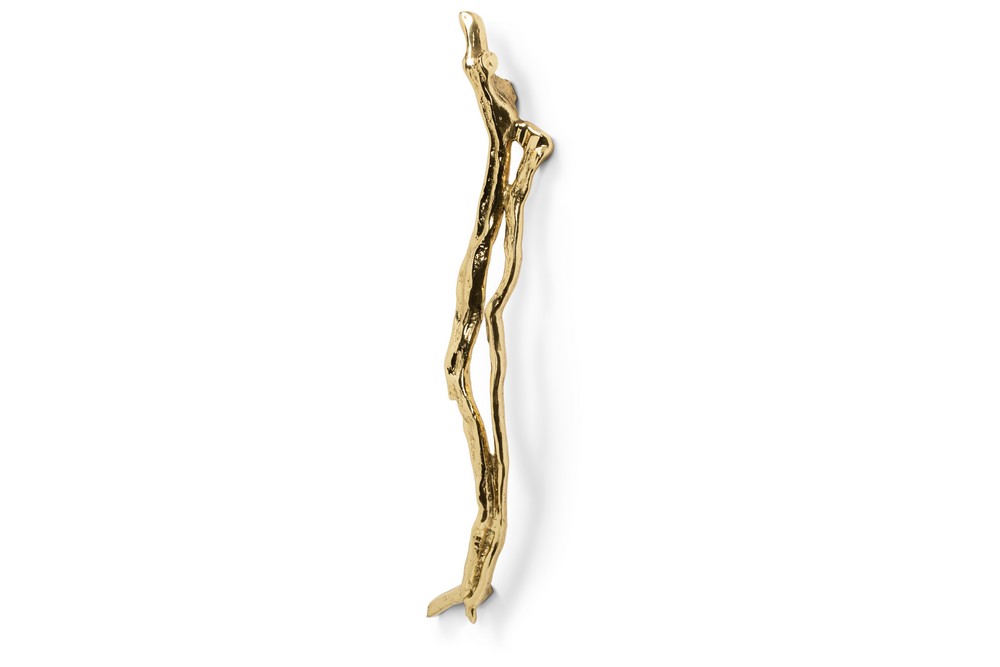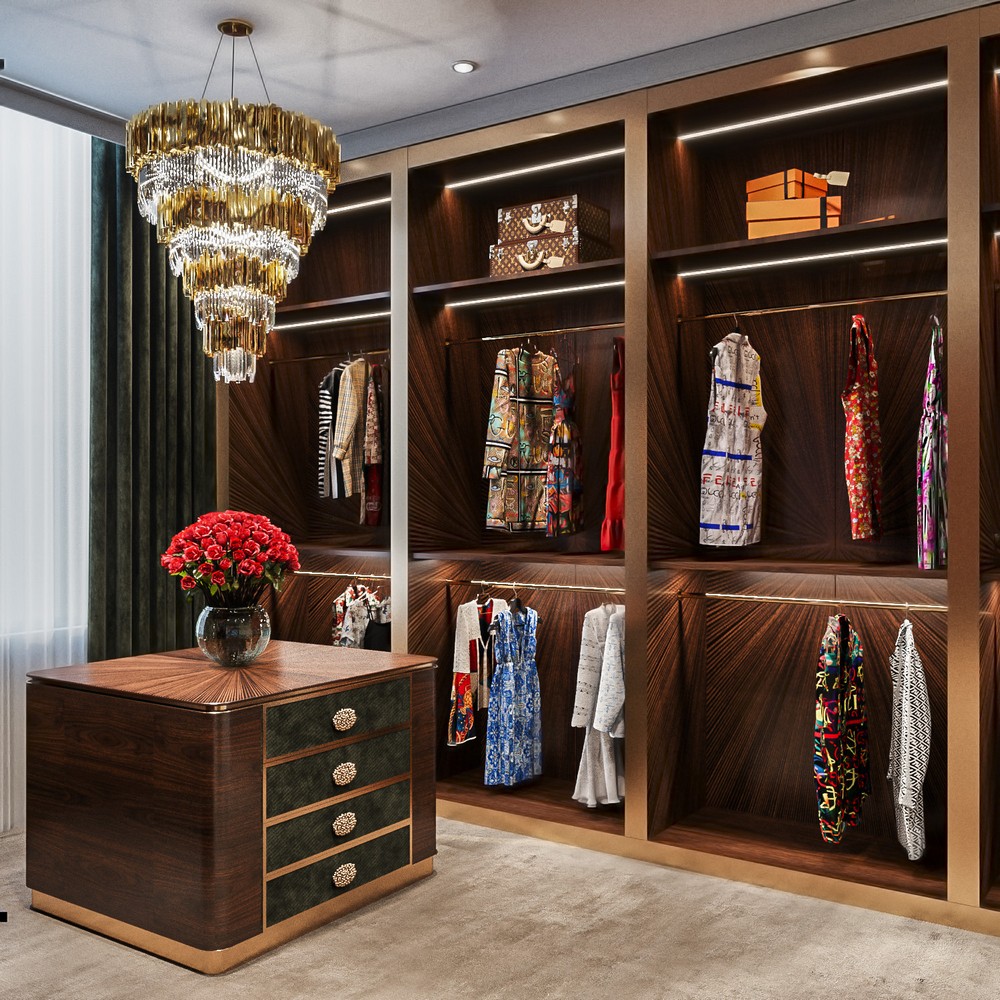 Shubox Russia also decorated the interiors of this majestic closet space opting to go with a stunning brass and crystal chandelier, textured wooden furnishings as well as the Caviar drawer handle, a piece that adds a sense of mysticism and opulence.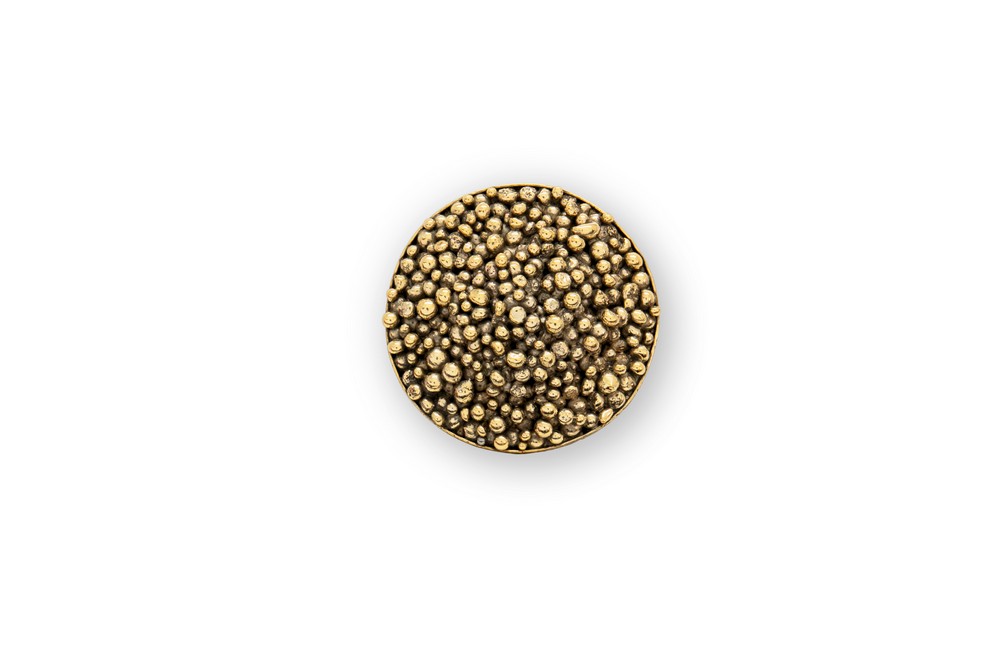 ⇒ Read Also: 5 Cosmopolitan Decorative Hardware Pieces for Your Viewing Pleasure ⇐
If you want to discover more about the exclusive and luxurious world of PullCast and our elegant collections of decorative and architectural hardware, then feel free to follow us on social media: Facebook, Pinterest, Twitter, Instagram, Linkedin, and Youtube!
Hardware Inspirations, Hardware Inspirations