Classic Luxury Apartment in Budapest – When a Hungarian-German couple from Switzerland decided to get a house in Hungary, they headed to DD Interior Studio, a firm that has been in the field for 11 years, to create the home of their dreams. The couple had strong preferences, the husband wanting an Anglo-Saxon design style whereas the wife was planning a more modern and elegant approach, which lead to the firm having to combine these two styles to create a unique, villa-like home with PullCast Handles, supplied by the Hungarian firm Small Details, contributing to the timeless look of the project.
The home was mostly painted in light shades, such as white or beige, with a few darker accents on the floor, upholstery and furniture and golden complements in the hardware and lighting fixtures. PullCast's Skyline Door Pull was applied in various rooms of the home, providing an understated and elegant focal point that shines through even the more minimal spaces of the house.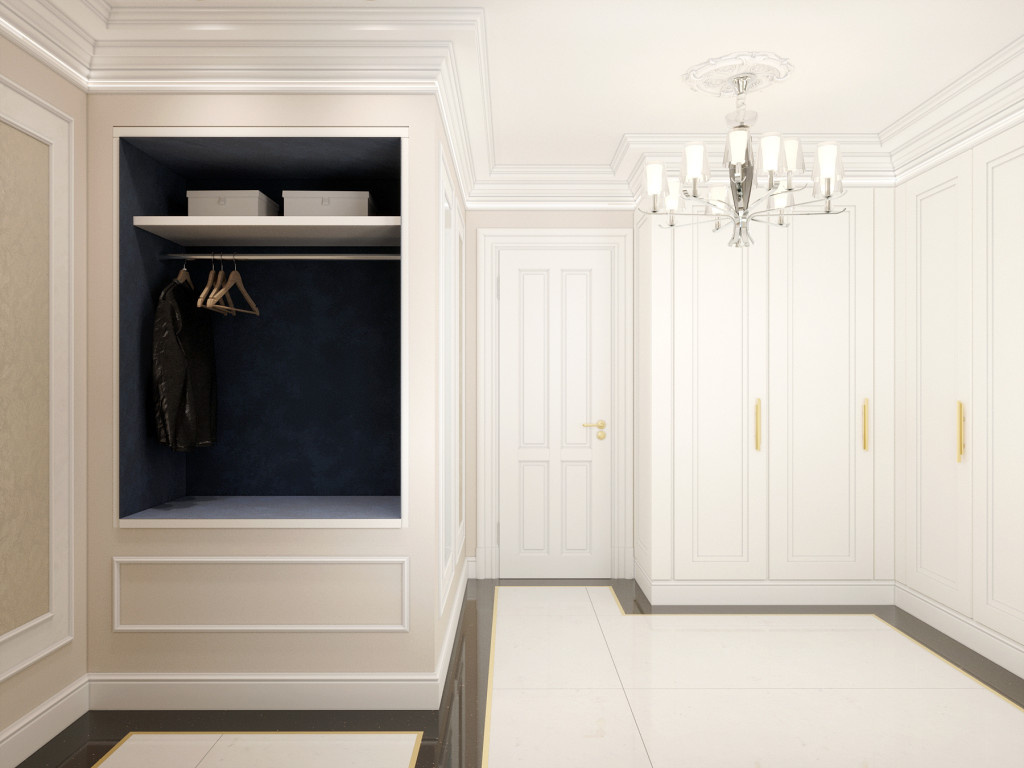 Credits to Small Details and DD Interior Studio
The kitchen is designed with a few Anglo-Saxon-themed pieces, such as the blue and gold monogram curtains and the matching bar chairs which beautifully contrast the white walls, flooring, ceiling and kitchen furniture. The golden pops of color from the pendant lamps and the Skyline Door Pulls installed in the kitchen cabinets match the upholstery and effortlessly tie the design together.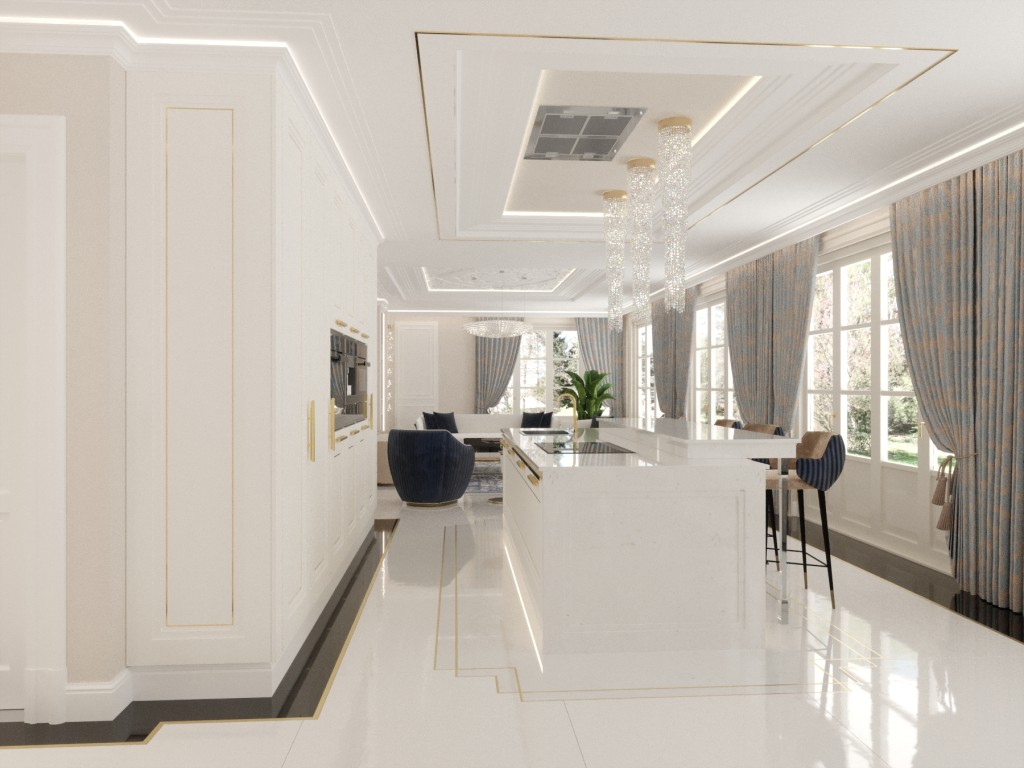 Credits to Small Details and DD Interior Studio
The office has a more feminine ambiance, with blush-colored walls and curtains accompanied by more modern furniture such as the office desk and chair. The light blue rug adds a touch of color to the room and maintains the Anglo-Saxon decorations and matches seamlessly with the golden Skyline Door Pulls on the door.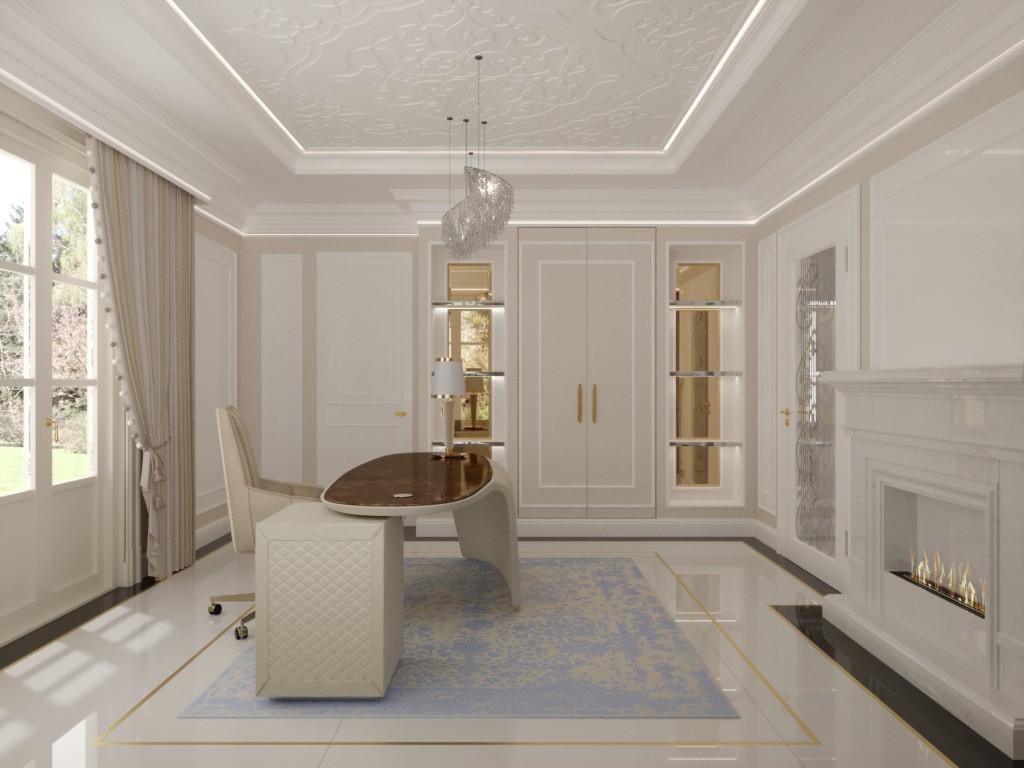 Credits to Small Details and DD Interior Studio
The two bedrooms of the home maintain the scheme of the office, pairing soft neutrals with pops of pink, blue and gold, creating an elegant and timeless atmosphere that is perfect for relaxing and winding down after a busy day. PullCast's Skyline pieces add a touch of refinement and complement the golden light fixtures installed in both bedrooms, highlighting the beautifully designed ceiling patterns and creating a whimsical ambiance in the two spaces.
Credits to Small Details and DD Interior Studio

Discover the exclusive and luxury world of PullCast and dive in our amazing and elegant list of decorative and architectural hardware products. They will help you elevate and transform your home decor or your design project into a unique experience! Follow us on Facebook, Pinterest, Twitter, Instagram, Linkedin, and Youtube!
Classic Luxury Apartment in BudapestClassic Luxury Apartment in Budapest
Classic Luxury Apartment in Budapest>Classic Luxury Apartment in Budapest
Classic Luxury Apartment in Budapest