Be Marveled by Hardware Inspirations for Closet and Dressing Rooms ⇒ Closets and dressing rooms create a striking balance between functionality and aesthetics. In today's article, PullCast Blog presents a series of sleek and modern interior design ideas regarding these storage spaces that are astoundingly adorned by jewelry hardware designs that not only stand the test of time but also portray understated elegance at its finest.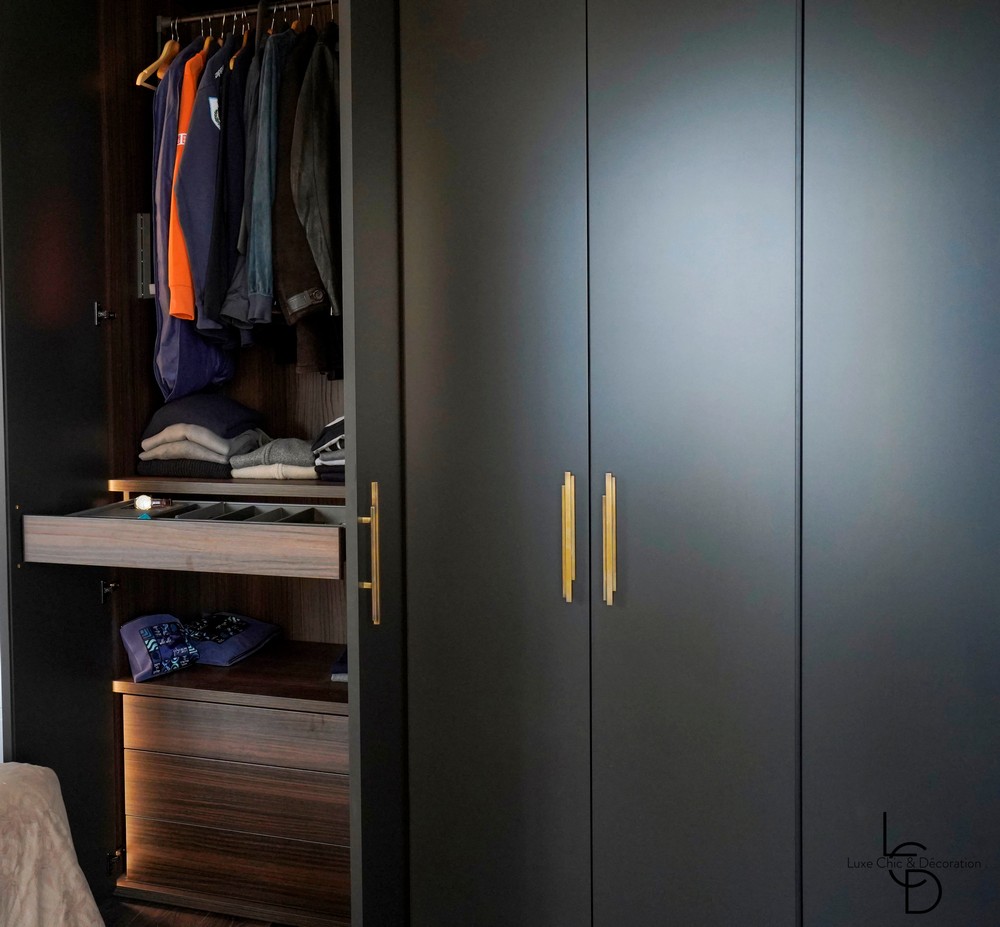 Luxe Chic et Décoration decorated the interiors of a chic apartment in Monaco and for many of the home's closet division, they choose to use the Skyline cabinet handles in order to create a striking contrast with the dark shade of the doors while complimenting the brown wooden storage units inside it, ultimately setting a color scheme that exudes the lavishness and refinement that effortlessly suits the owners of this apartment.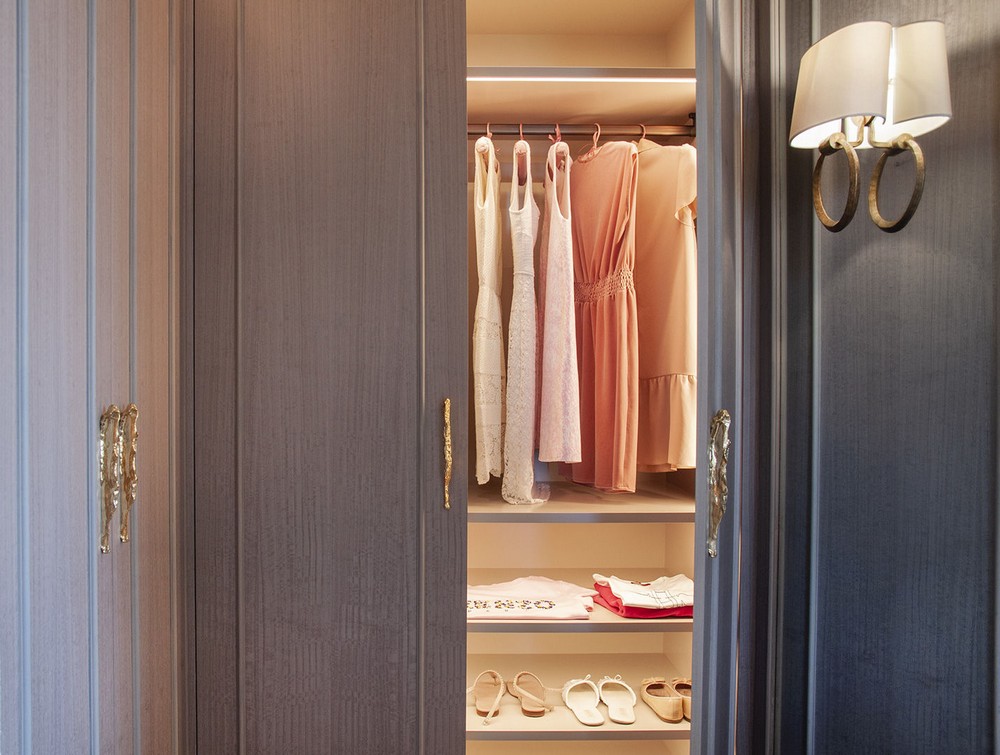 The use of lacquered wood adds warmth and an exotic feel to this closet place that highlights a strong character and unique form courtesy of the Kesya cabinet handle, a stunning hardware piece inspired by the very uneven texture of the bark pine tree. This closet is a part of a Miami project developed by Celine Dôme's design studio.
⇒ Read Also: Home Office Decor Inspirations with Decorative Brass Hardware ⇐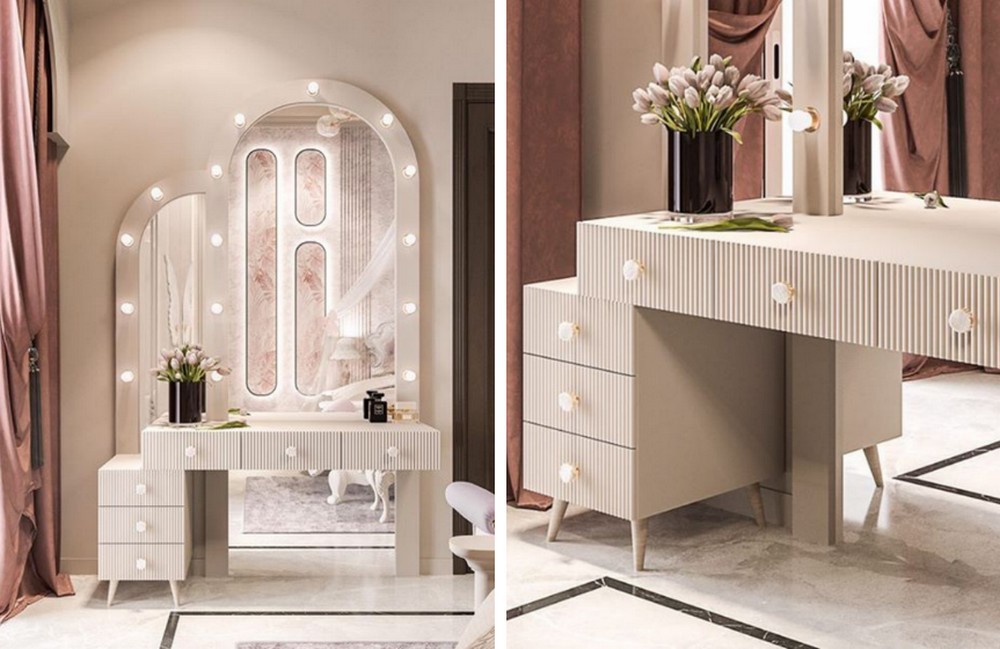 With this astounding dressing room, Harleen Kaur truly created an empowering narrative of feminine elegance. The furnishing is adorned by the Tiffany drawer handles, an exquisite piece made of polished brass and Estremoz marble.
This modular piece has a customizable organization system featuring rods, shelves, and drawers. It is made of the finest materials, from walnut root veneer to black leather and lacquered wood. The Waltz hardware adorns this astonishing closet granting it a more industrial touch as well as hints of the Art Deco movement. hardware inspirations
The Hendrix door pull offers a more mid-century modern vibe with contemporary influences to this closet area. This astonishing hardware piece is finished in gold plated contrasting perfectly with the wooden tones of the closet. Furthermore, this piece highlights an exceptional architectural silhouette that is actually based on the vinyl records sold by the iconic American musician, Jimi Hendrix. hardware inspirations
⇒ Related Article: Tips To Creating A Seamless Walk-in Closet Design ⇐
If you want to discover more about the exclusive and luxurious world of PullCast and our elegant collections of decorative and architectural hardware, then feel free to follow us on social media: Facebook, Pinterest, Twitter, Instagram, Linkedin, and Youtube!
hardware inspirations, hardware inspirations