Christian Liaigre: Remembering the Iconic Work of the French Creative ⇒ The iconic interior designer of French descent has passed away last week at the age of 77 and leaves behind an unquestionable legacy of restrained aesthetics that will be long remembered.
Best known for fashioning the houses of legends such as Karl Lagerfeld and Calvin Klein, Christian Liaigre's contribution to the industry was rather discreet but his work certainly spoke for itself. In today's article, PullCast Blog remembers some of the designer's most distinguished projects.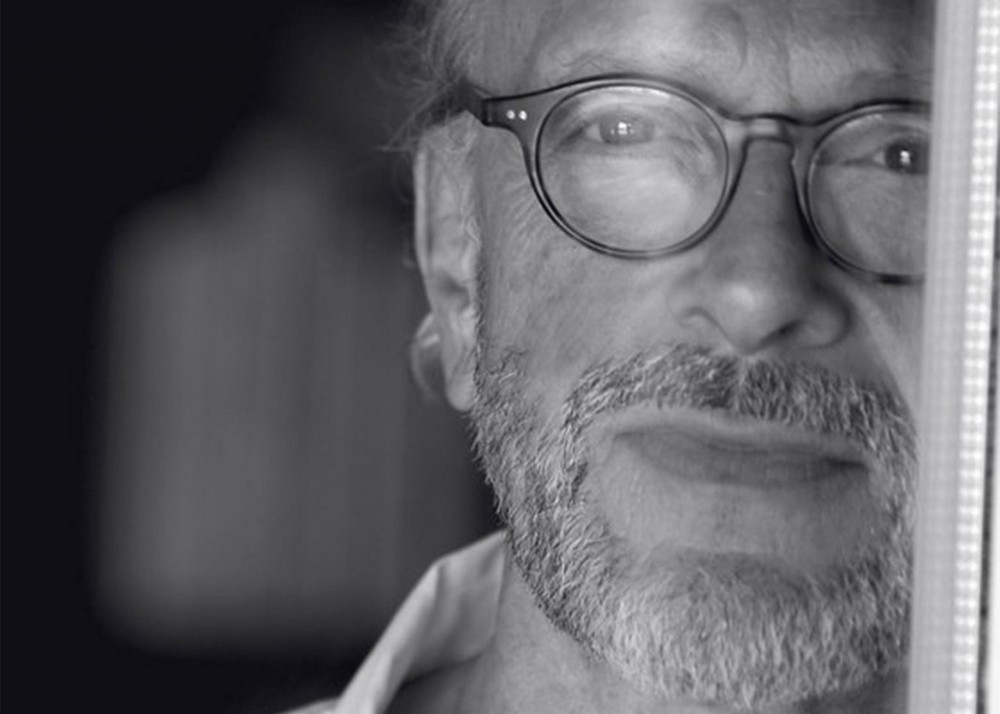 It was back in 1975 that Christian Liaigre created his eponymous interior design studio. Initially, Liaigre developed furniture designs and objects taking into consideration aesthetics, a search for balance, accuracy for proportions, and paying attention to the utmost detail. Later on, the interior designer started decorating the interiors of residences, offices, and even yachts. A trademark seen in his high-quality work was the use of clean lines and natural materials.
⇒ Read Also: 7 Luxury Yacht Interiors Designed by World-Renowned Interior Designers ⇐
Liaigre worked mostly with private clients. However, some of his most known projects include a 1990 overhaul of Hotel Montalembert in Paris, the revamping of the Mercer Hotel in New York that took place in 1997 as well as a few luxury residences in Paris and Munich, and even a luxury yacht interior.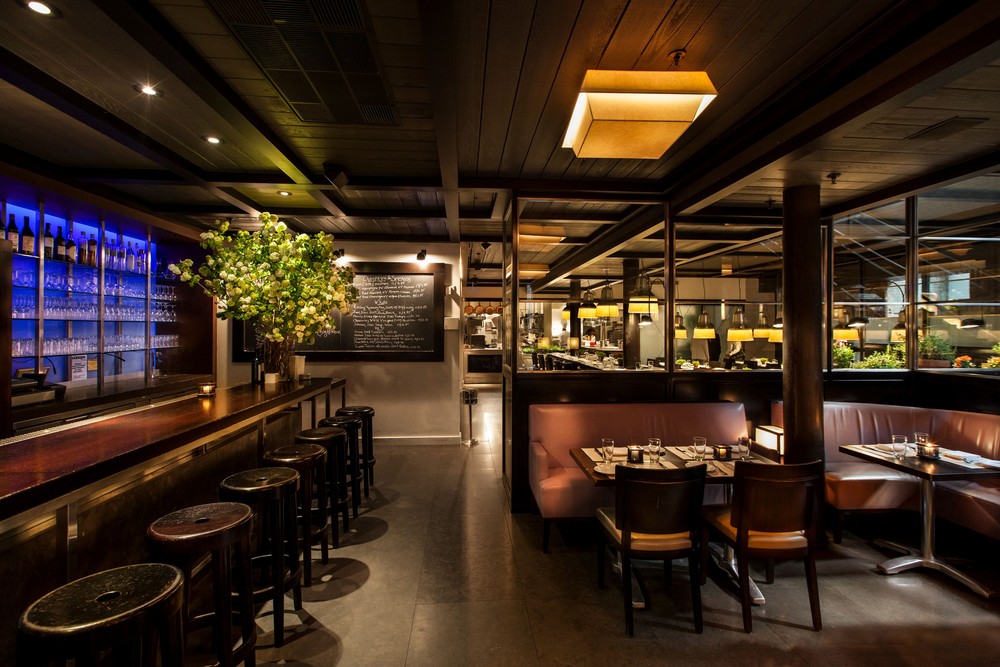 Christian Liaigre granted a casual yet sophisticated touch to the Mercer Kitchen, the premier restaurant of the four-star hospitality venue, The Mercer Hotel. The designer indulged in an astounding combination of industrial and classic modernism. Some of the most impressive design features include exposed brick walls as well as candlelit sconces that offer a timeless and playful touch to the restaurant.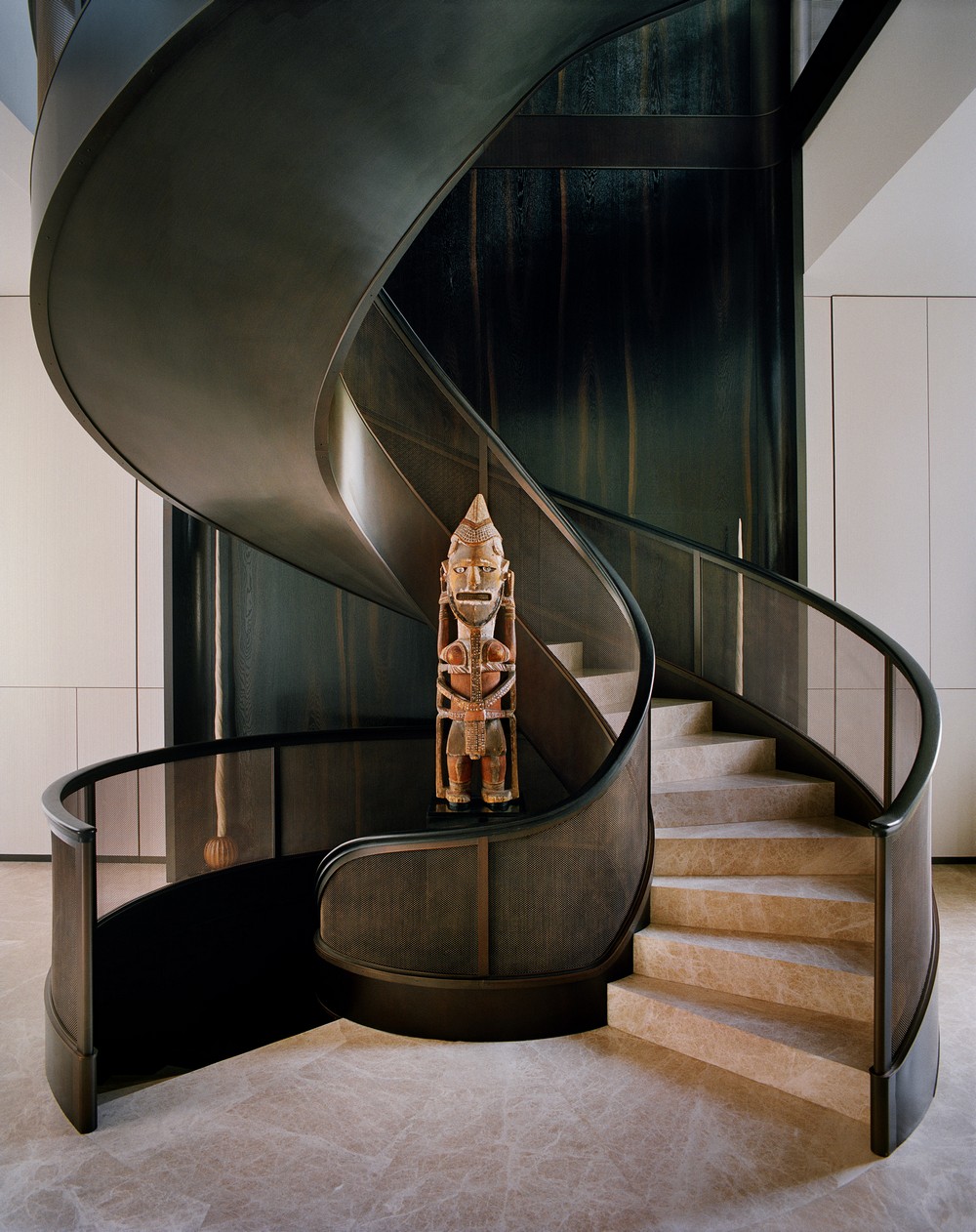 For this 1930s luxury villa in Bois de Boulogne, Paris, Liaigre once again showcased his expertise on how to use a rich palette of materials. Noteworthy elements include a spiral staircase with a smoked-oak backdrop as well as doors with patinated bronze grilles. Furthermore, the villa is also well-appointed with the client's collection of African and Ocean objects that make quite a statement decor-wise.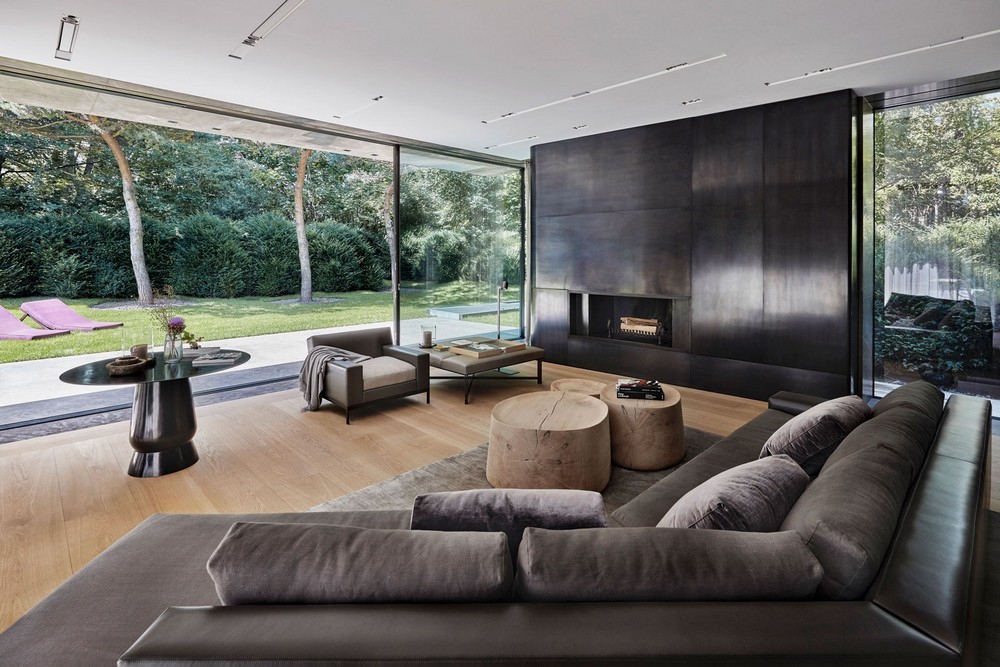 In collaboration with Dutch architects Powerhouse Company, the Christian Liaigre studio masterfully conceived the interiors of a Munich residence. The overall simplicity of the home is further enhanced by a unique narrative of materials. For instance, the kitchen highlights a stunning green Italian onyx surface whereas throughout the home accents of dark brushed oak and black patina brass can be found. Lastly, the living room features an armchair beautifully dress in Liaigre leather and fabric.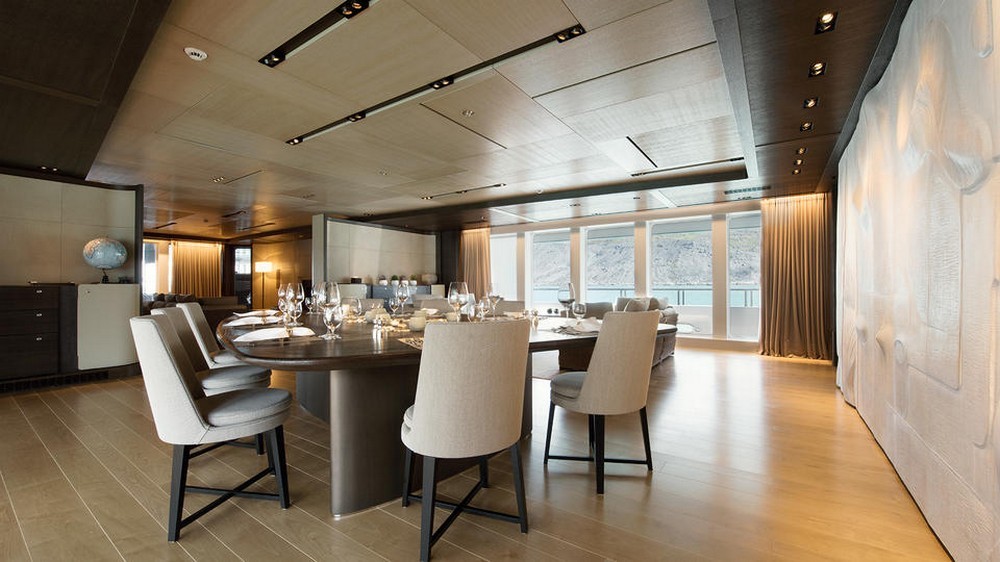 Delivered in 2016, the Cloudbreaker yacht was built in Germany by Abeking & Rasmussen. She features exterior styling by Espen Oeino. Christian Liaigre designed the interior spaces of the yacht making good of space and light as well as a refined selection of materials and finishes.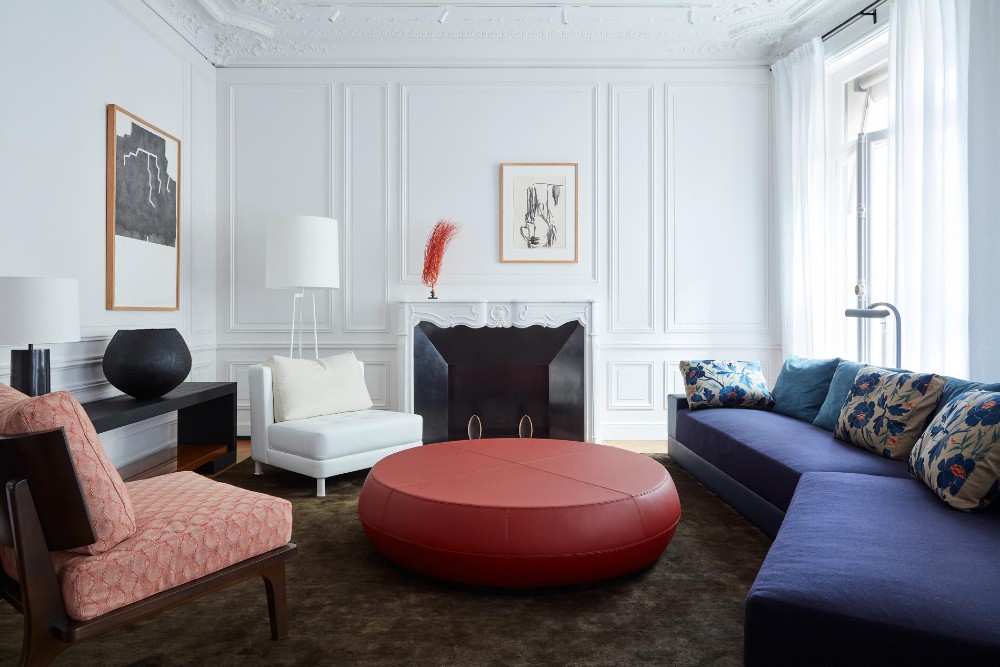 Lastly, the Faubourg Saint-Honoré Liaigre showroom sure is a thing of beauty. The showroom follows a traditional French decor mixed with rich architecture and seamless interior design, choosing different materials, and creating furniture and lighting pieces.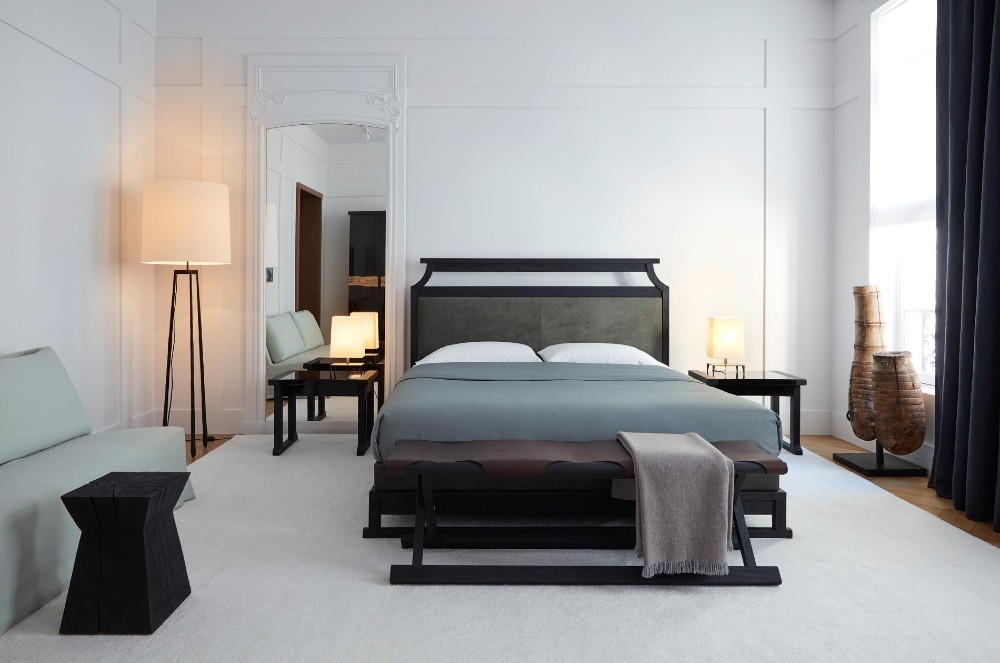 Liaigre worked with refined materials at each stage of the creative process, including cedar, oak and bronze, combined with high standards of expertise and talented artwork, celebrated with perfection. Each design element at 77 Faubourg Saint Honoré was initially hand-drawn by the Liaigre studio and brought to life by a number of artisans, including decorators, cabinet makers, saddle makers, and artists.
"Surrounded by the best craftsmen, he imagined and delivered spaces that expressed simplicity, sincerity, a modern and timeless style, alongside a natural attention to wellbeing." – Christian Liaigre studio
⇒ Related Article: French Interior Designers that Completely Changed the Industry ⇐
If you want to discover more about the exclusive and luxurious world of PullCast and our elegant collections of decorative and architectural hardware, then feel free to follow us on social media: Facebook, Pinterest, Twitter, Instagram, Linkedin, and Youtube!
Source: Dezeen
Christian Liaigre