7 Luxury Yacht Interiors Designed by World-Renowned Interior Designers ⇒ Explore the outstanding luxury yacht interiors conceived by some of the world's leading interior designers. These massive vessels were the result of extraordinary collaborations with top shipyards that have certainly changed the yachting industry for the better!
Cloudbreaker by Christian Liaigre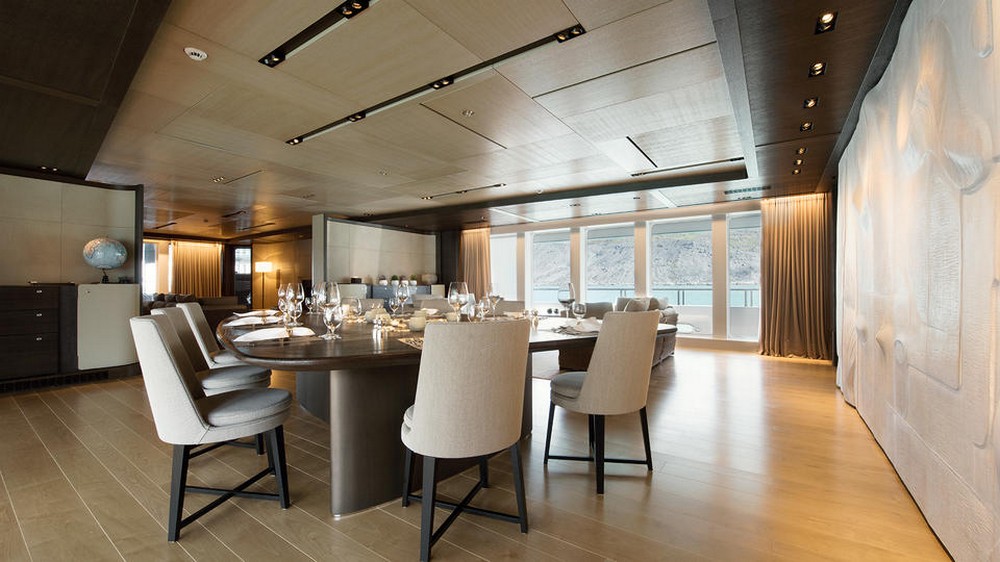 Delivered in 2016, this astonishing vessel was built in Germany by Abeking & Rasmussen. She features exterior styling by Espen Oeino. Christian Liaigre designed the interior spaces of the yacht making good of space and light as well as a refined selection of materials and finishes.
Pearl 95 by Kelly Hoppen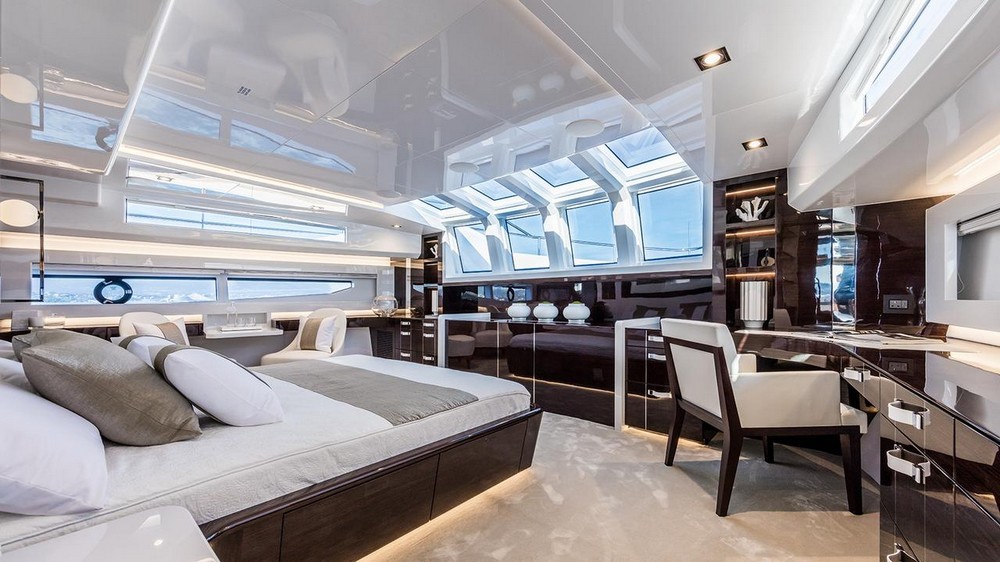 Pearl 95 is one of the largest superyachts developed by Pearl Yachts and like her successors it highlights interiors by Kelly Hoppen. The extremely skilled designer made sure to pair up sleek lines of Western aesthetic with design elements from the East, such as textiles, offering a whole lot of character to the yacht. The British designer also used predominant colors and experimented with curved surfaces and textures.
⇒ Related Article: Great PullCast Pieces For Your Luxury Yacht ⇐
Scarlet Lady by Tom Dixon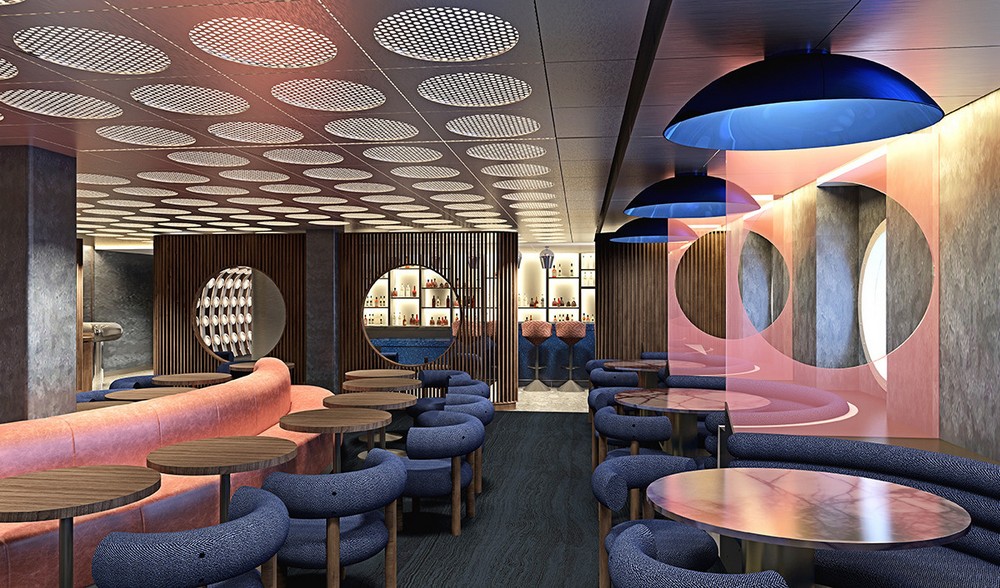 British designer Tom Dixon was responsible for designing the luxurious suites of Scalet Lady, the first cruise ship by Virgin Voyages. She will feature a total of 78 RockStar suites all of which will have a retro-futuristic look and a unique blend of opulence, comfort, and contemporary vibes courtesy of the use of high-quality materials and bold storytelling.
luxury yacht interiors, luxury yacht interiors, 
SD96 Superyacht by Patricia Urquiola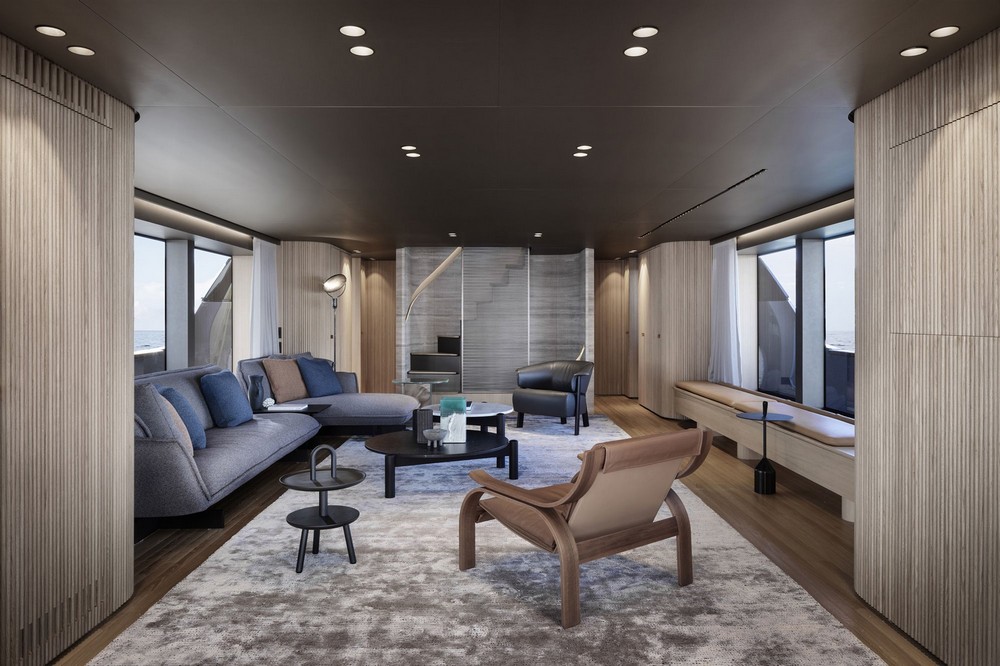 SD96 superyacht is an outstanding product of the creative mind of Sanlorenzo, who commissioned Patricia Urquiola to give a more feminine touch to her interiors. This nautical masterpiece features a flowing and elegant space mixing a minimalist and modern approach with a balance of materials carefully selected –a unique and distinctive style that belongs to the design vein of Patricia Urquiola.
Mangusta custom superyacht by Piet Boon
Collaborating with the Italian shipyard, Overmarine Group, Studio Piet Boon designed the interiors of the Mangusta custom yacht, granting a whole new level of comfort and luxury that match the smooth and sophisticated exterior designed by Stefano Righini.
Nita K II by Alberto Pinto
The Nita K II by the world-renowned Dutch shipyard, Amels can accommodate up to 10 guests throughout 5 rooms. Her interior design was conceived by Alberto Pinto studio giving it a cozy and warm feel mostly due to its wooden elements and mellow colors.
luxury yacht interiors, luxury yacht interiors, luxury yacht interiors
53m superyacht by Peter Mikic
Described as a symbol of luxury lifestyle, the 53m Feadship superyacht features stunning interiors by Peter Mikic, who offered his fresh and elegant style through a comprehensive range of playful yet versatile elements.
⇒ Read Also: Luxury Yachts – The World's Largest Vessels that Shocked the Industry ⇐
7 Luxury Yacht Interiors Designed by World-Renowned Interior Designers
7 Luxury Yacht Interiors Designed by World-Renowned Interior Designers
If you want to discover more about the exclusive and luxurious world of PullCast and delve into our elegant collections of decorative and architectural hardware by following us on social media: Facebook, Pinterest, Twitter, Instagram, Linkedin, and Youtube!