Revel in 4 Outstanding Hospitality Design Projects by Jouin Manku ⇒ When it comes to hospitality designs, Jouin Manku is one of the most sought-after in the industry, having completed the interiors of world-renowned hotels and restaurants.
Their projects could be best characterized as singular, multicultural, and definitely ambitious. Due to their conceptual and experimental approach to design, they have managed to work with some of the biggest names in the culinary world, from Alain Ducasse to Christian Le Squer.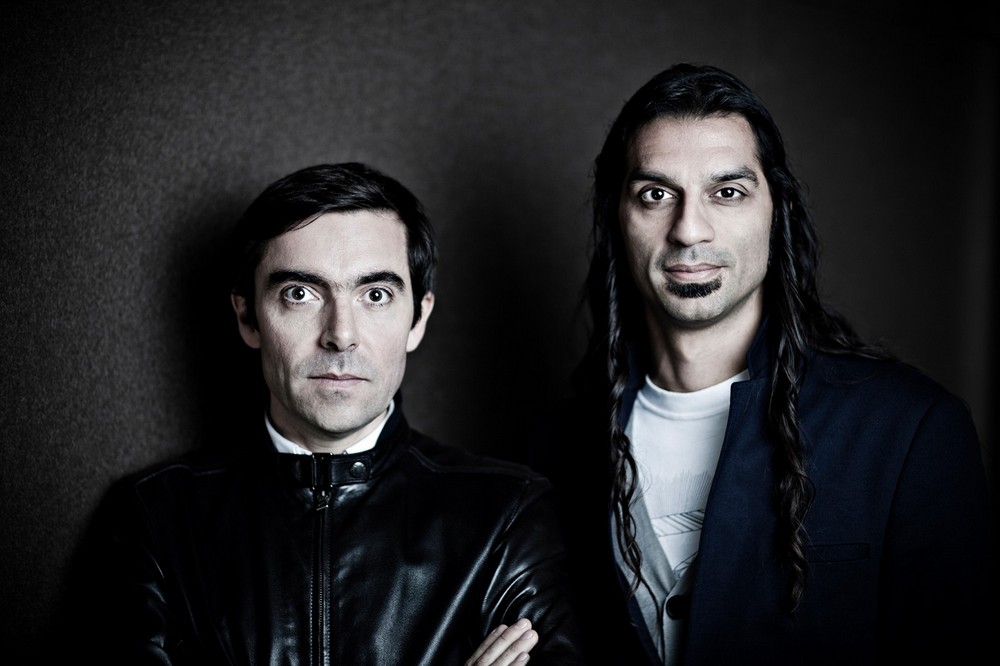 The agency is also known for constantly reinventing themselves and blurring the lines between object, interior, and structure. Now, take a look at four of Jouin Manku's latest hospitality designs. hospitality design
Blue by Alain Ducasse, Thailand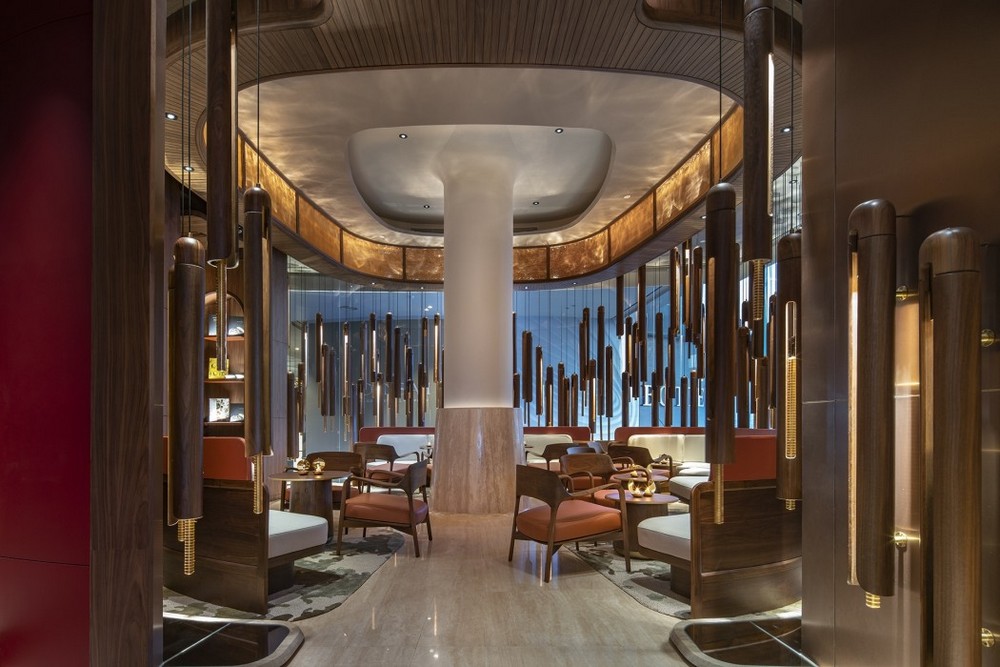 This award-winning restaurant design offers an interior design experience that plays on what is quintessentially French in the global imagination, without adhering to overused clichés. It certainly becomes an outstanding spot to space the bustling nature of Bangkok while still enjoying its expensive landscapes courtesy of floor-to-ceiling windows.
Decor-wise, this hospitality design portrays four major elements: a space inspired by the secluded gardens and the bosquets of the Château de Versailles; the vibrant and enriching personality of the color royal blue, a series of pleated textiles that grant a fashionable and artistic touch; and a lustrous chandelier that certainly becomes the focal point of the dining room.
⇒ Read Also: Interior Design – Discover the Versatile Nature of Juan Montoya's Work ⇐
BBR by Alain Ducasse, Singapore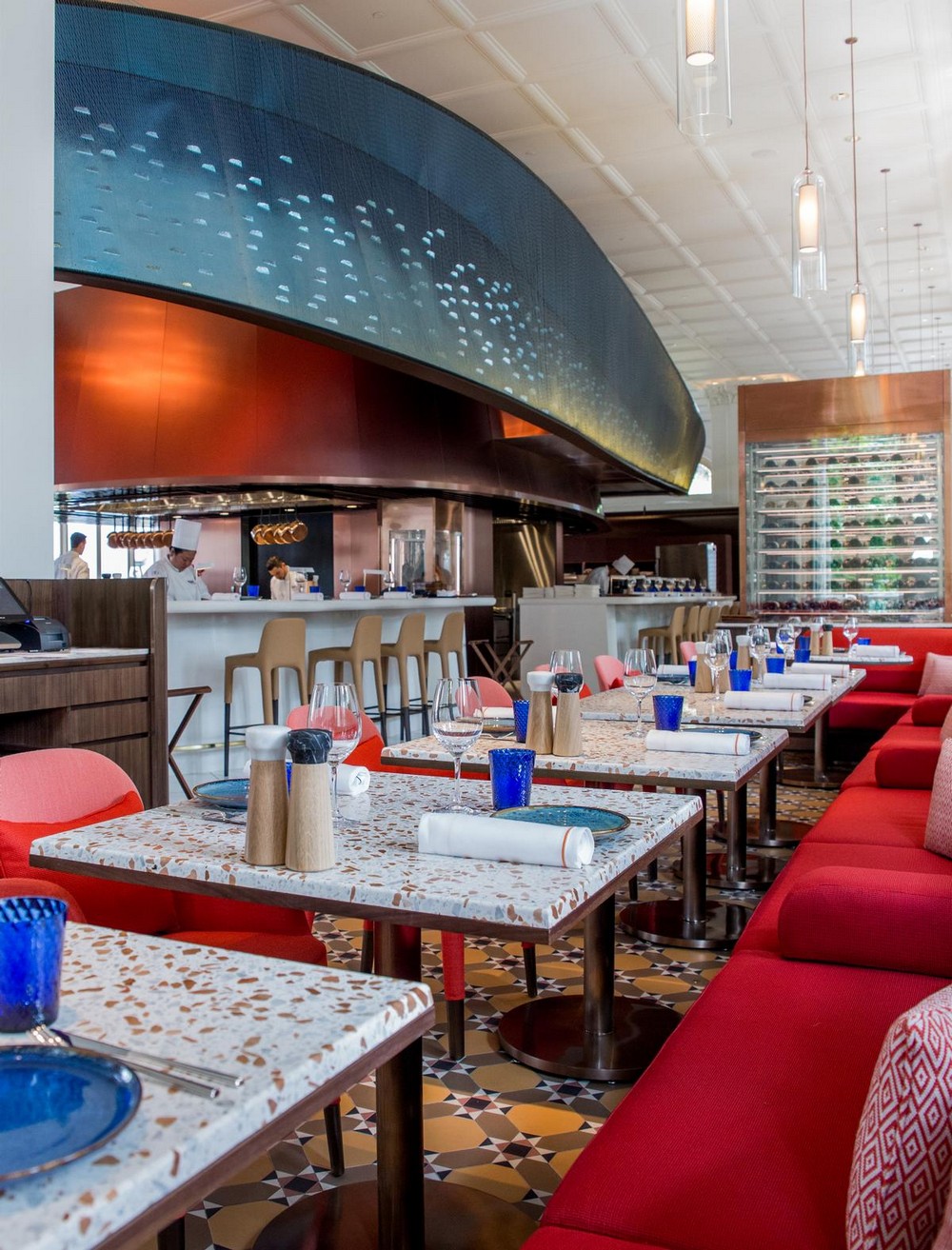 BBR by Alian Ducasse certainly brings the Mediterranean to Singapore, not only in regards to the cuisine but also decor concept. The open kitchen is oversailed by a stunning blue sculpture that resembles a giant fish moving through the sea. Featuring colonial architecture details, everything in this contemporary interior is bound to take you on a relaxing journey to the Mediterranean. hospitality design, hospitality design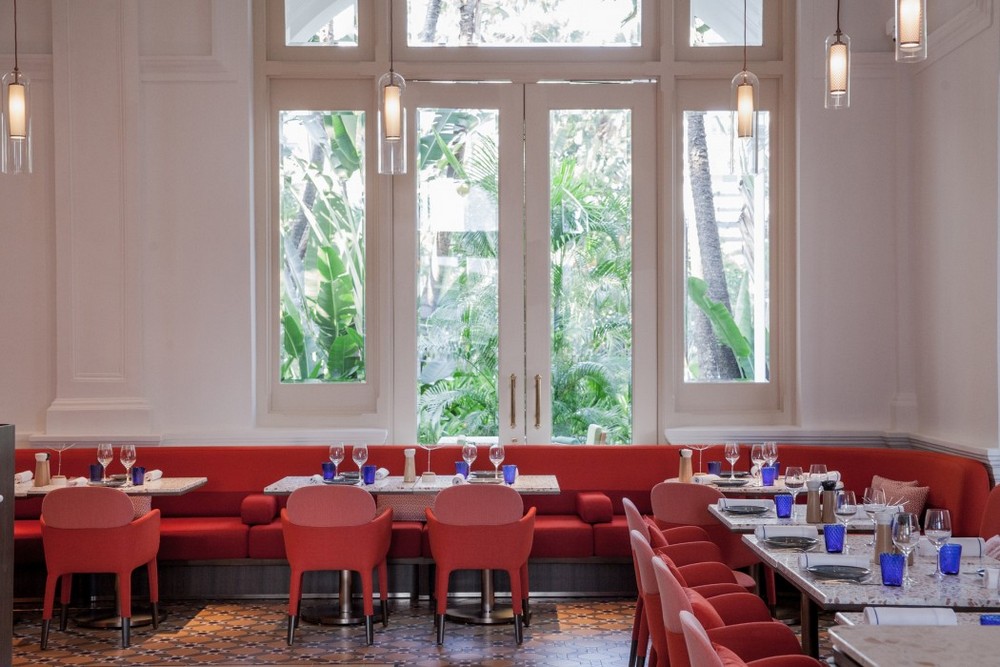 Le Paris Brest by Christian Le Squer, France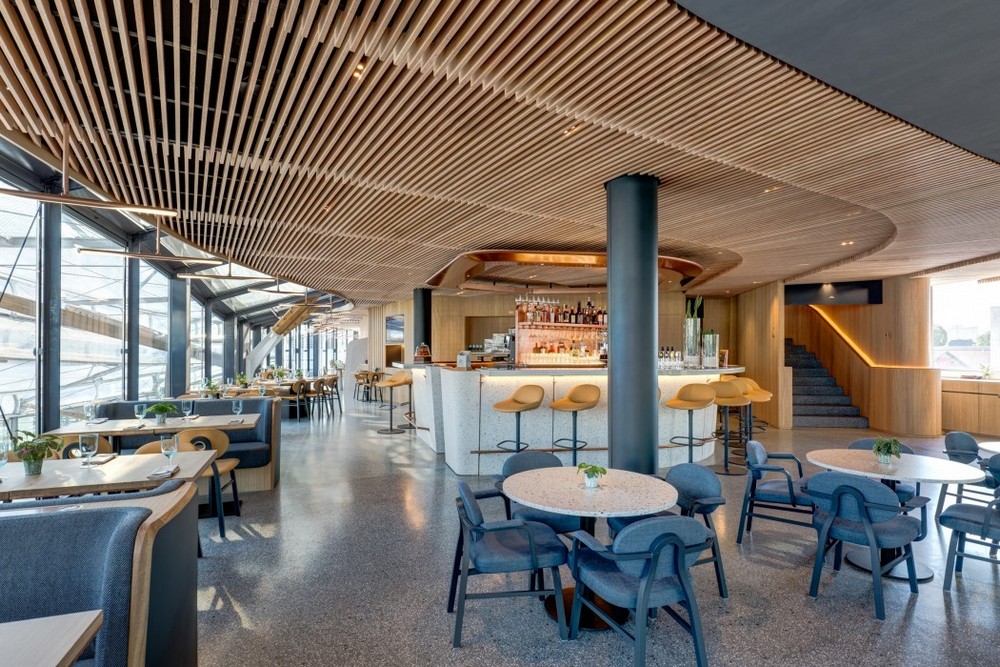 Le Paris Brest is located at the heart of the brand-new Rennes train station and it is best described its avant-garde and bright atmosphere. The restaurant's decor benefits from a sleek and modern approach, further enhanced by Breton materials such as granite and wood. The brasserie receives plenty of natural lighting courtesy of the station's transparent roof.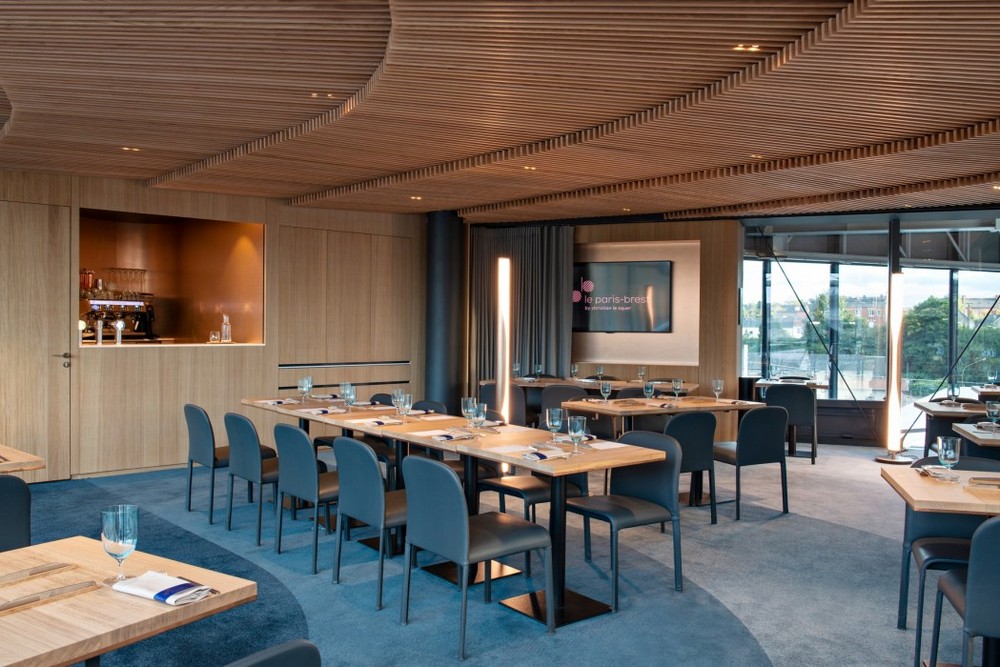 Throughout this hospitality design, one can find plenty of bespoke suspended ceilings lights and elongated floor lamps designed by the dynamic duo. These lighting designs have a copper finish so as to grant a more graphic feel to the interiors.
Voyages by Alain Ducasse, China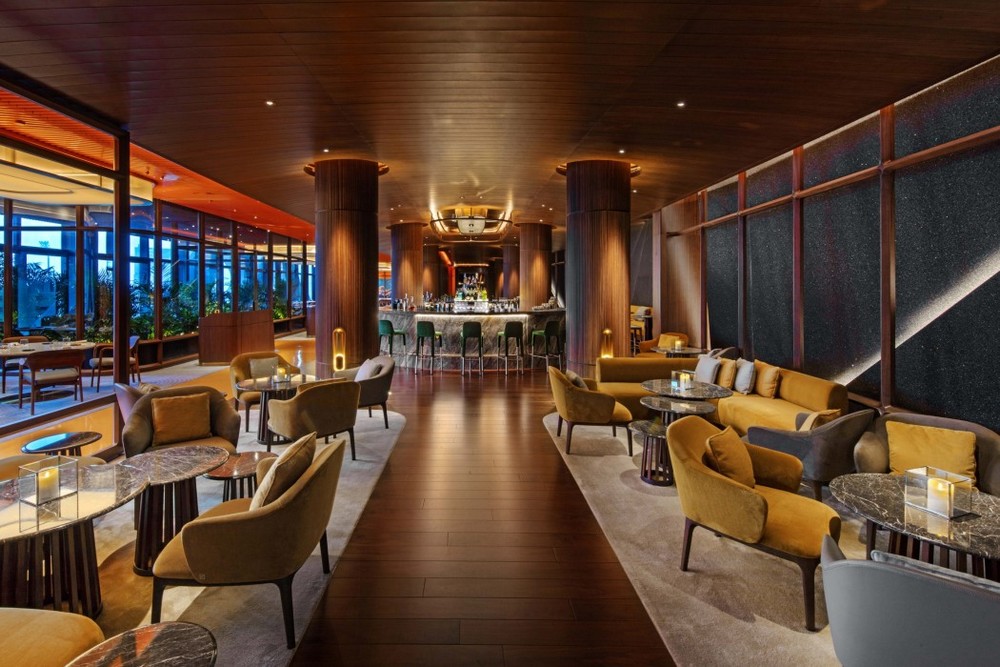 One of the main interior design components of this remarkably designed luxury restaurant in China is the use of brilliant hues. Vivid tones of orange bring life to flooring and ceiling panels and its entrance highlights a gargantuan circular bar made of heavily veined marble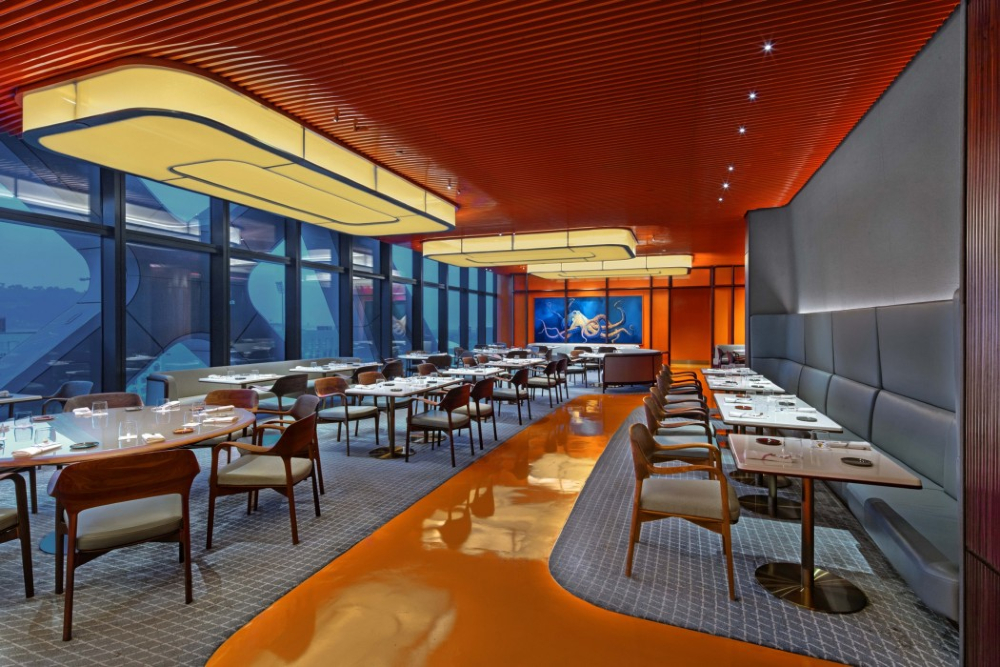 In regards to furnishings, Voyages by Alain Ducasse is well-appointed with Jouin-designed barstools dressed in emerald velvet as well as lounge upholstered in tones of cobalt blue and golden amber. In the dining room, one can find a wall-size panel in tangerine that displays a highly curated installation of 100 tiles printed with food drawings by Léa Maupetit. Lastly, the lengthy ceiling fixtures were based on traditional Chinese celestial lanterns.
⇒ Related Article: Modern Design – Be In Awe of Fabrizio Casiraghi's Artistic Sensibility ⇐
If you want to discover more about the exclusive and luxurious world of PullCast and our elegant collections of decorative and architectural hardware, then feel free to follow us on social media: Facebook, Pinterest, Twitter, Instagram, Linkedin, and Youtube!
Source: Jouin Manku
Hospitality design