7 Outstanding Netflix Design Shows that are Binge-Watching Worthy ⇒ If you enjoy the incredible world of interior design, make sure to binge-watch the following rather entertaining design shows during the quarantine, you won't regret it!
For the most part of this decade, Netflix has been the top contributor when it comes to presenting high-quality programming that focuses on the wonders of art, culture, architecture, well-being, and interior design. In today's article, PullCast Blog delves into eight of the most outstanding design shows one ought to binge-watch on Netflix, so enjoy!
design shows, design shows, design shows, design shows, design shows
Abstract: The Art of Design
Now on its second season, Abstract: The Art of Design is an insightful documentary series that explores the philosophy and technique of some of the world's most iconic designers in a comprehensive range of industries, including the likes of architect Neri Oxman, installation artist Olafur Eliasson, and costume designer Ruth E. Carter. If you are an art lover and a seeker of knowledge, then this show is definitely for you.
The World's Most Extraordinary Homes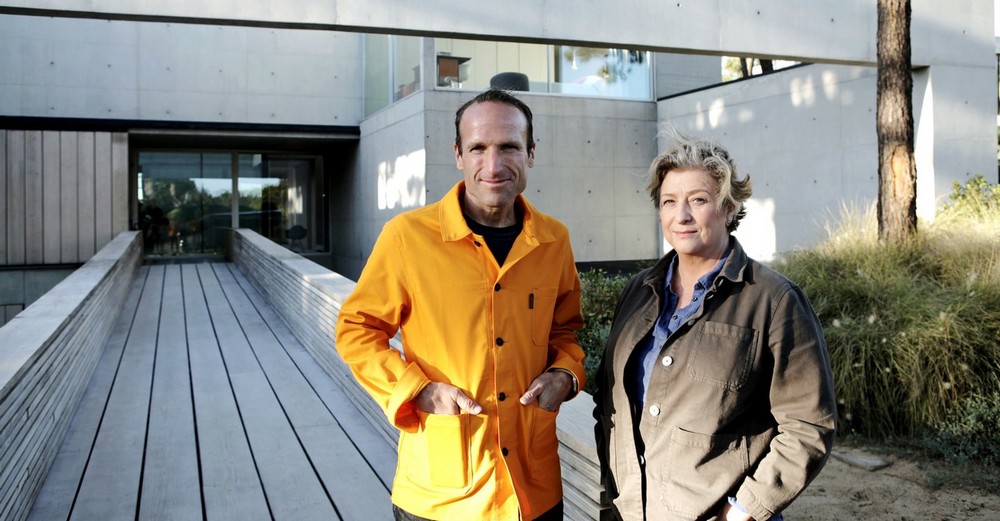 This remarkable miniseries presented by Caroline Quentin and Piers Taylor was picked up by Netflix months before it premiered on BBC Two and it follows the discovery of a range of architect-designed houses in breathtaking locations around the world. The first season explored countries such as Switzerland, the USA, Spain, Greece, Norway, among others, whereas season 2, Portugal, Israel, Japan, and India were heavily mentioned.
⇒ Related Article: Spring Color Trends for 2020 in Both Interior Design and Fashion ⇐
Interior Design Masters
Interior Design Masters puts a new spin on reality tv competition. In the first season, 10 emerging interior designers from the UK were challenged to reimagine a variety of spaces, including cafés, bedroom designs, and home offices. The top prize for the competition is a contract with a prestigious luxury hotel in London to redesign its lobby bar. If you are a starting designer, then you should consider watching this show!
Amazing Interiors
This show is all about dream houses and there's no shortage of luxury in this series. Throughout 12 episodes, different homeowners showcase their eccentric interiors and the unique ways that they have decorated their homes.
Grand Designs
Grand Designs has been around since 1999 but has been acquired by Netflix as of recent. The show portrays middle-class homeowners who decide to ditch their average-looking houses in pursuit of more ambitious, often cantilevered designs. Hosted by Kevin McCloud, the show follows the homeowners' entire journey, from concept to creation, and of course, lots of drama!
Restaurants on the Edge
Restaurants on the Edge isn't necessarily focused on interior design, however, you can find plenty of inspirations as these dining locations receive a proper makeover. Not to mention, these restaurants are situated in some of the most gorgeous places in the world, so definitely worth the shot. All in all, the essence of the show is to help near-falling businesses as three experts in food and design put their skills to good use.
Queer Eye
While the popular streaming show isn't solely focused on design and decoration, all participants that get assisted by the "fab five" actually benefit from the expertise of the skilled interior designer, Bobby Berk. Quintessentially, the show is about boosting one's self-esteem by improving their home and well-being, it is certainly a must-watch and you can actually take a few tips from them.
⇒ Read Also: Interior Design – Be In Wonder of 5 Eclectic Projects by Gert Voorjans ⇐
Discover the exclusive and luxury world of PullCast and dive in our amazing and elegant list of decorative and architectural hardware products. They will help you elevate and transform your home decor or your interior design project into a unique experience! Follow us on Facebook, Pinterest, Twitter, Instagram, Linkedin, and Youtube!
Source: Architectural Digest
8 Outstanding Netflix Design Shows that
8 Outstanding Netflix Design Shows that are Binge-
8 Outstanding Netflix Design Shows that are Binge-Watching Worthy