The Underwater World is filled with wonders, many of them are still unknown and undiscovered. PullCast is drawn to the beauty and elegance of the oceans and that's why this luxury brand developed the stunning Ocean Collection! It showcases unique and amazing pieces of hardware that are inspired by the wonders and secrets of the oceans. For that reason, PullCast Blog decided to show you five amazing Wonders of the Underwater World to help you get a sense of how unforgettable oceanic inspirations can affect your creative flow!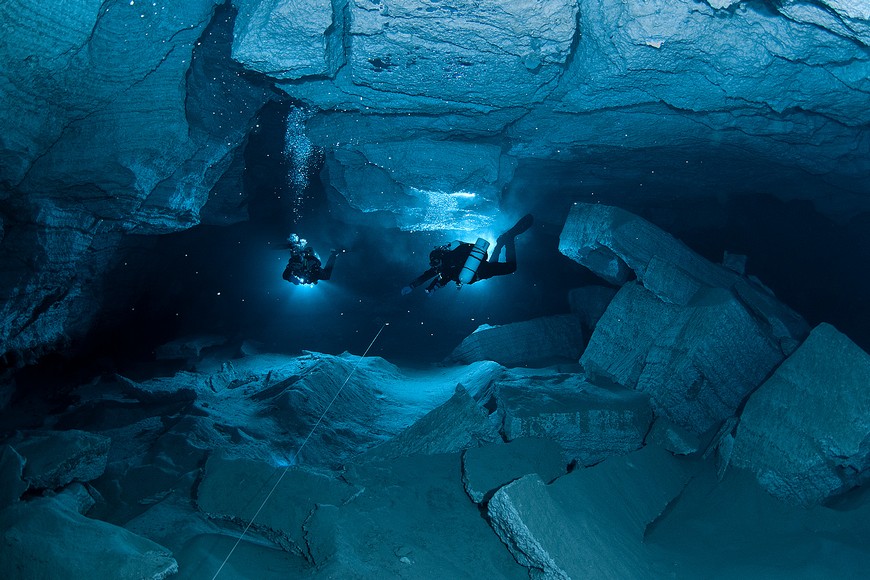 Orda Cave, Ural Mountains, Russia – A gypsum crystal cave system stretches for 5.1 km (3.2 mi) under the Ural Mountains, making it one of the longest underwater caves on Earth. The water in this cave gets filtered by the mineral surroundings, resulting in exceptional clarity that allows the divers to witness a stunning underwater view.
McMurdo Sound, Antarctica – At McMurdo Sound, you'll find amazing ice formations on the surface and a stunning underwater world below the ice. The true beauty of McMurdo Sound is hidden from the curious eyes of human beings and can only be accessed by some lucky few.
Fernando De Noronha, Brazil – This Brazilian archipelago is composed by 21 islands. Due to the South Equatorial Current, the water is very warm and diving with no suit is possible in the 40 m depth. The marine landscape features tunnels, canyons and rocks, making the experience even more exciting. A stunning visual experience.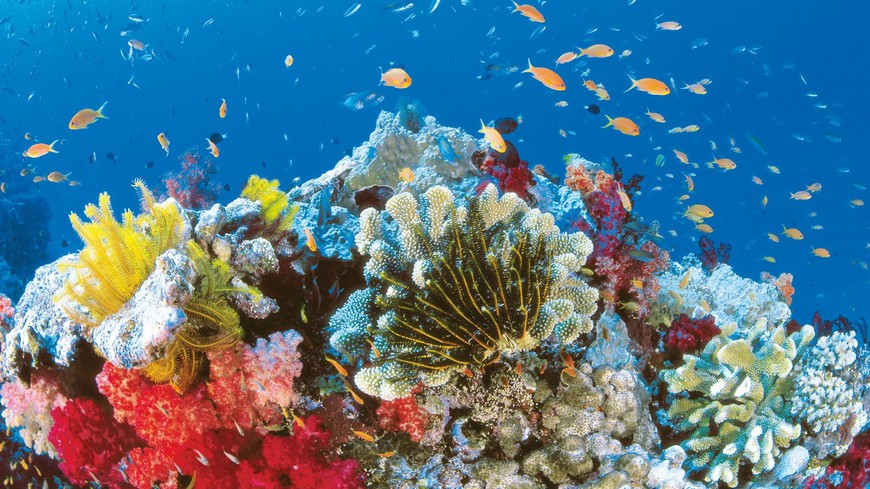 The Great Barrier Reef, Queensland, Australia – This is the biggest coral reef in the world, but also the most diverse and the most spectacular. Therefore, it is one of the seven wonders of the natural world. The rich marine world includes corals, sea stars, manta rays, turtles, sharks and more. It is easy to explore it in the crystal clear water.
The Great Blue Hole, Belize – It's a true natural wonder. It's a submarine sinkhole, which lies next to the Lighthouse Reef. The hole was formed during the Ice Age when the sea levels were much lower. When its levels rose, the water flooded the cave, which resulted in a fascinating view and an inspiring ocean landscape.
---
---
DISCOVER THE WORLD OF PULLCAST
Discover the exclusive and luxury world of PullCast and dive in our amazing and elegant list of hardware products. They will help you elevate and transform your home décor or your design project into a unique experience! Follow us on Facebook, Pinterest, Twitter, Instagram, Linkedin and Youtube!