5 Exclusive and Unkown Rocky Wonders To Inspire You! – The creators of the exclusive and delicate pieces of PullCast get their inspiration from pristine and rocky wonders, namely stunning Mountains and powerful rocky landscapes. To help you gain some natural inspirations we'll show you five exclusive and unknown Rocky Wonders that also inspired PullCast designers and craftsmen to create some stunning pieces, like the Catha piece from the Earth Collection.
Pulpit Rock, Preikestolen, Norway – With a 604-meter drop from a flat plateau down to Lysefjord with no safety railings, this is not a place for vertigo sufferers. If you ever visit the Pulpit Rock you should keep well back from the edge because you might fall, but no worries, you can still enjoy the fantastic scenery over Kjerag peak, which itself drops 984 meters.
Mud Volcanoes, Gobustan, Azerbaijan – It doesn't sound classy, but mud its part of the luxury world thanks to the renown mud baths that you can find in every 5 Star Spa Hotel in the world. In the Gobustan region in Azerbaijan, you can find some amazing Vulcanos that are filled with mud. The landscape is amazing and the mud volcanos give this place a unique and inspirational look.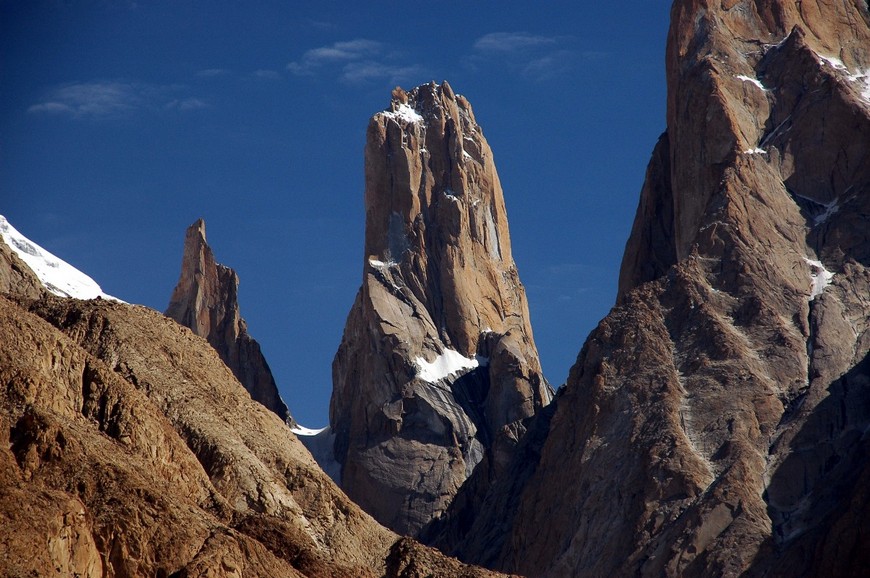 Trango Towers, Pakistan – Some of the highest cliffs in the world are in northeastern Pakistan in the Karakoram mountain range. Trango Tower, for instance, rises a kilometer above the other granite spires in its ridge and has an elevation of more than 6,200 meters above sea level. The sight on top of these mountains is breathtaking.
Uluru/Ayers Rock, Australia – Australia's favorite giant sandstone mass is 350 meters high and more than nine kilometers in circumference. It's a sacred and spiritual site for its custodians, the aboriginal Anangu, so climbing the rock is considered disrespectful to them, but even at a distance, this iconic Mass is stunning.
Mount Bromo, Indonesia – This smoking crater inside the Bromo Tengger Semeru National Park sits in a sea of sand. It's actually a small active volcano inside the much larger caldera of an ancient extinct volcano. While the volcano is still active and has recently been closed off to the public, Mount Bromo it's still accessible if you are a risk taker!
---
---
DISCOVER THE WORLD OF PULLCAST
Discover the exclusive and luxury world of PullCast and dive in our amazing and elegant list of hardware products. They will help you elevate and transform your home décor or your design project into a unique experience! Follow us on Facebook, Pinterest, Twitter, Instagram, Linkedin and Youtube!