Unique Hardware To Upgrade Your Interior Design=> When it comes to decorating, sometimes the beauty is in the details. As is the case with knobs, hinges, handles, and pulls. Think of them as jewelry, but for your furniture. In today's article, the PullCast Blog will showcase some unique decorative hardware trends that can serve as a guidance tool for design lovers to upgrade their interior design or design projects.

DOOR HARDWARE
Hardware is the perfect piece for a luxury and stunning entryway. In terms of decoration, the entryway is the division that sets the tone for the entire home. While you can opt for a more minimal approach, sometimes it is best to go outside the box and be a bit more dramatic with a gold door pull, like Pullcast's Skyline Door Pull contrasting with a black door, presenting your personal taste and style.
The modern classic look can be achieved by combining mid-century-inspired furniture, which is usually brighter pieces, with modern products that have darker shades. This play on dark and light hues, together with exquisite and fun hardware, like the Comb Door Knob by Pullcast, will create a more playful atmosphere that's perfect for a living room.
Who says bathrooms should be boring? Create a dramatic entrance in your bathroom with the golden tones of the Kano door hardware contrast beautifully with the darker bathroom furnishings. Opting for a design that was created taking into inspiration a particular expression is also a great way to add a more fluid narrative to an interior. Pair it up with a statement crystal chandelier and an imposing bathtub and create a dramatic ambiance.
See Also: Historically Modern Design Style For Your Projects
DRAWER HANDLES
The interior design world is always coming up with new trends and it's no different when it comes to the bathroom sector. Uplift your bathroom design with some statement hardware! Much like marble flooring, marble walls and sinks are a big trend for 2021, so much that combining both trends into one room and creating a full marble bathroom is becoming a popular trend of its own. For a more subdued look, complement the bathroom design with some sleek and simple hardware, like Pullcast's Skyline Drawer Handle. 
It is imperative that the nightstand benefits from the same sort of style and characteristics as the bed. In this case, the Waltz modern nightstand is the perfect contrast. Waltz Drawer Handles by Pullcast transpires elegance and sobriety courtesy of high-quality materials, such as brass, walnut root, black lacquer, and smoked glass. To complete the look, we have a piece of hardware turned into a decorative item, proving that versatility in design, is key!
A Complementary Dresser for All Styles sets the tone in the first look of a home, the entryway. The Waltz dresser, with the Waltz Drawer Handles dismisses the ordinary and creates an exclusive and versatile solution for storage, with eight spacious drawers, which are embellished with brass hardware.
The Waltz closet is a modular piece has a customizable organization system featuring rods, shelves, and drawers. It is made of the finest materials, from walnut root veneer to black leather and lacquered wood. Furthermore, this closet space also highlights the beautiful Hardware made by Pullcast, a meticulously handmade design that is rather adaptable to any type of style and ambiance due to its timeless nature.

See Also: More Of The Best Interior Designers In San Francisco
Cabinet Hardware
Creating contrast using diverging colors is one of the best strategies in home decoration to fashion a sense of style. If your Living room furniture benefits from darker tones, then try to introduce gold-toned drawer handles or vice versa. Classic never goes out of Style and currently, it's bigger than ever! Portraying with elegance the unique beauty that resides in detailing, our Twist Collection is powerful hardware to incorporate in your unique furniture designs and add some mid-century vibe.
A sure-fire way to easily achieve a modern classic look is to add some black matte pieces and Pullcast's Skyline Cabinet Handles to your living room. Black is a timeless, sleek, and modern color that can be blended with most shades and will give your living room a sophisticated edge! To classy up the room, opt for a mid-century chair and some gold accents in the cabinet hardware.
The epitome of mid-century style! This out-of-the-ordinary office gets away with warm tones mixed with gold brass Monocles Cabinet Handles and black marble because the design is about taking risks! Choose the best materials, the best styles, a timeless design, and take advantage of your work space while filling it up with inspiring pieces that will provide you with excellent ideas and also allow you to concentrate and dedicate yourself to your craft.
With points of gold, darker kitchens are exquisite and undoubtedly bring a touch of sophistication. In this set, the grey marble pairs beautifully with the gold plated accents of the pendant lights and cabinet handles reflecting an elegant and exclusive taste.
See also: SUMMER HARDWARE EDITION – OCEAN COLLECTION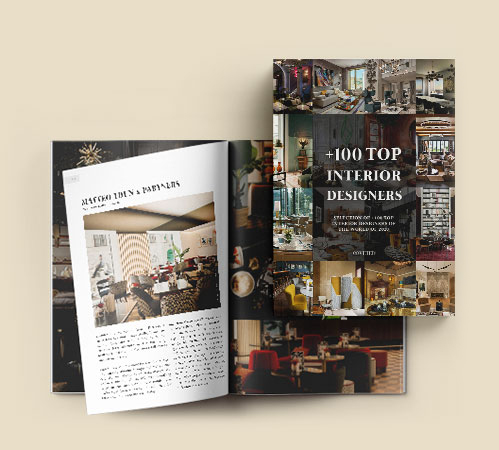 Did you like our article Unique Hardware To Upgrade Your Interior Design? Let us know!
If you want to discover more about the exclusive and luxurious world of PullCast and our elegant collections of decorative hardware, then feel free to follow us on social media: Facebook, Pinterest, Twitter, Instagram, Linkedin, and Youtube