Top Museums To Visit In Austin => Known for its eclecticism and a quirky spirit, Austin is home to a multitude of museums, each one showing a different side of this city's history and culture. Whether you are looking for wonderful art pieces, intricate historical facts, or just a taste of knowledge and culture, Austin has a lot to offer you!
---
See Also: Let Yourself Be Inspired By Our Best Sellers
---
Top Museums To Visit In Austin
Besides holding wonderful and prestigious works of art, Austin's museums tell its story. So, if you like seeing amazing art pieces or learning about past events, in this city you can find a good amount of culture to satisfy your thirst for knowledge! Keep reading to learn o bit about some of the best ones!
Umlauf Sculpture Garden & Museum
The UMLAUF in Austin is dedicated to the work of Charles Umlauf and holds Texas' largest collection of touchable sculptures. The UMLAUF rotates exhibitions of Umlauf and other contemporary sculptors in a serene 6-acre park near Barton Springs. Offers a variety of programs for guests of all ages, including monthly Family Days, a Fall Festival, a Classical Garden, gallery tours, and free art lectures.
Editor's Choice
LBJ Presidential Library
Visitors to the LBJ Presidential Library in Austin can learn about America's 36th President, Lyndon B. Johnson, one of this country's most complicated and fascinating leaders. The political and personal lives of Lyndon and Lady Bird Johnson are brought to life via inventive, cutting-edge exhibits. Visitors can learn about President Johnson's policies and experience his passion for important subjects like education, civil rights, the environment, health care, and the arts through this contemporary experience. Johnson's presidency is examined in detail, including the Vietnam War.
Visitors can step inside a model of the Oval Office, hear from the President's daughters about life in the White House, delve into the digital archives to read letters, watch movies, explore images from the Library's holdings, and overall experience the turbulent 1960s.
---
See Also: Top 20 Interior Designers in Austin
---
Bullock Texas State History Museum
The "Story of Texas" is told in the Bullock Texas State History Museum in Austin. There are interactive exhibitions on three floors, spectacular effect performances in the Texas Spirit Theater, and Austin's premier IMAX Theatre. If you want to understand more about the wonderful state of Texas, this is a must-see attraction.
Editor's Choice
The Blanton Museum of Art
Austin's Blanton Museum of Art, established in 1963, is one of the country's leading university art museums, with the largest public collection in Central Texas. The Blanton offers thought-provoking, visually captivating, and personally touching interactions with art. It is known for its modern and contemporary American and Latin American art, Italian Renaissance and Baroque paintings, an encyclopedic collection of prints and drawings, and Ellsworth Kelly's Austin. If you are an art lover, you definitely must visit this astonishing place!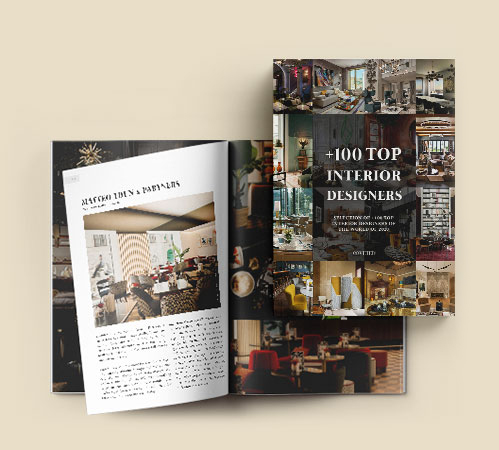 THE INSPIRATION YOU WERE LOOKING FOR



Check here to indicate that you have read and agree to the Terms & Conditions/Privacy Policy.
Did you like our article about Top Museums To Visit In Austin? Let us know!
If you want to discover more about the exclusive and luxurious world of PullCast and our elegant collections of decorative hardware, then feel free to follow us on social media: Pinterest | Facebook | Instagram.
---
⇒ Download Our Catalog And Discover Our Products ⇐
---