TOP INTERIOR DESIGNERS FROM MOSCOW PART 2⇒ Considered by many as the Design Capital of Eastern Europe, Moscow is indeed a beacon of quality and promise of today's Design Industry. In fact, Moscow and Russia's recent Design History is indeed extraordinary with many Top Interior Designers, Architects and Product Designers entering the Design World and showcasing amazing techniques and incredible projects! Today, Moscow is, in fact, one of the best places to find the most spectacular representations of Modern and Contemporary Design, but also some of the world's leading examples of luxury projects!
Geometrix Design
"Geometrix Design is us, Helen and Michael – two designers passionately in love with their work. For more than thirteen years we have been developing interiors, and for 8 years we have been doing this together."
Korneev Design Workshop
This interior design studio brings modern with contemporary filled with touches of art and luxury to every project.
Altercasa
ALTERCASA is regarded as one of the best interior design studios in Russia, thanks to the studio's multiple high-quality services in architecture, interior design and project managing. The design studio has created several inspiring projects not only in Russia but also in France and the UK.
Victoria Vlasova Interiors
"We are happy to make your home so that you enjoy life in comfort and well-being every day. Our experience allows us to work with the most extraordinary spaces. We are happy to design interiors of multi-level lofts and apartments with complex geometry, interiors of country houses, cottages and townhouses."
Rubleva Designs
"In our projects, nothing happens just like that, if this is a decorative solution, then it necessarily carries a semantic load"
Archpoint
The design studio was founded in 1999 and is centered around restaurant, hotel and bar projects, as well as apartments, cottages and homes, with over 300 projects around the world.
MMZ Project
MMZ Project architectural bureau and Interior Design by Maria Zhukova, an acclaimed designer in Moscow.
Olga Kulikovskaia-Ashby
Olga Kulikovskaia-Ashby established 'Olga Kulikovskaia design and decor' in 2009 to provide clients with a creative and professional interior design service.
Mironova-Design
She has worked as an artist and decorative art designer from 1992 to 1996. Since 1996 she has only been professionally interested in architecture and interior design.
Kirill Istomin Inc.
Russian designer Kirill Istomin is considered a real celebrity of the design field in Russia and one of the most accomplished designers in his country and beyond. Having founded his own design firm – "Kirill Istomin Interior Design and Decoration" – in 2002 with offices in New York and Moscow, his successful creations have been on everyone's lips since then.
Alexander Kozlov Interiors
Alexander Kozlov Interiors is an interior design company based in Moscow.
Transforma
Transforma is a studio, which specializes in the design of public and private spaces. During the past ten years our specialists have realized an impressive number of projects such as large shopping centers, offices, restaurants, hotels, showrooms, etc.
White House Concept Store
The ability to combine textures in the interior is a sign of skill and good taste.This is especially true in textiles and we are trying to replenish the assortment of fabrics according to this principle.
310 Tridesyatoe
The company constantly implements joint projects with both world-class artists and young gifted craftsmen (from France, Italy, Mexico, Russia, US), whose talented works harmoniously complement our design projects.
A+A
Highly qualified architectural studio operating on the Russian market for over 25 years. During this time, the studio has completed more than 200 works, including private and public interiors, residential, office buildings, restaurants, etc., many of which have been published by leading professional publications on architecture and design. Keeping the traditional "family" approach to the customer, it meets the most modern requirements for quality and design time.
City Architecture
СITY architecture & design company is a full range of services: from the creation of a design project to its full implementation. We create unique organic spaces based on exclusive design projects. Thanks to our own construction company, we have 15 years of experience. The company follows European standards and chooses only premium materials and the latest technologies for the implementation of copyright projects.
Domania Interiors
Kitchens, furniture, plumbing and lighting from Italy and other European countries.
DS Ciliegio
"We offer architectural and planning solutions (APR) – this is a functional zoning of space, taking into account your wishes and technical standards."
Gaismas | MIRASTYLE SIA
The largest chain of lighting stores with the widest choice of lamps in the country.
Italmond
Project management of country houses, apartments, luxury hotel rooms, restaurants. From drawings to the implementation and delivery of the finished object.
La Casa | Sino United International Ltd
La Casa is not just a place where samples of incredibly beautiful furniture from Italy are collected, and it is not just a company that sells Italian furniture at reasonable prices. This is, first of all, our team. We are all, first of all, people who have united for one purpose – to help you make your homes more comfortable and beautiful. In our salons you will be met by professional consultant managers who are ready to advise and help you in all the variety of Italian furniture. Our main principle of work is the acceptance and embodiment of your individuality in the interior; understanding that home and family are the most important value. Truly unique furniture for unique people!
Life Architecture
For over 10 years our studio has specialized in architectural and engineering design, interior design of residential and public spaces, decor, supply of furniture, administering construction and renovation works of any complexity. We are happy to offer a full range of design services: from developing an architectural concept to full object design, implementing complex projects through artistic and technical supervision over the execution of works at all stages of construction.
Luxury Design American Interiors
The LUXURY DESIGN company   represents the products of famous furniture brands , manufacturers of accessories and lighting from America. A distinctive feature of the LUXURY DESIGN company is a close-knit team of like-minded people and partners – the owners of this company have been dealing with American furniture and interior items for more than 10 years. The cozy furniture showroom LUXURY DESIGN, located in the center of Moscow, presents the best examples of American style, from items in the classic colonial style to the popular Art Deco today, familiar to many from Hollywood films and glossy magazines. Over a cup of aromatic coffee, you can discuss all the details of your future home or apartment.
MILANSKIY DOM Studio / TORGLAND
Today with us you will find very favorable conditions for the acquisition of truly high-quality foreign furniture and the lowest prices in Moscow. But more than 12 years have passed since we have been supplying furniture from Italy, France, Spain, USA and Great Britain for retail and wholesale customers.
Mobili Art | Emmedi | ZAO ALLADIM
Mobile Art has been on the market for 20 years. During this time, we have established friendly relations with Italian factories, which allow us to offer favorable prices for the purchase of furniture.
Perfectum
We have been decorating windows, doors and arches for over ten years. Long years of work have allowed us to choose the best fabrics and models for the cosiness and comfort of your home. Experienced designers-decorators will offer you author's projects of textile interior, will help you in choosing curtain rods and fabrics, in developing curtain models, as well as in individual selection of accessories suitable for your apartment, home or office.
Pullcast Moscow
PullCast embodies an innovative jewelry concept approach in the world of furniture fittings. We invite you on a journey through our handcrafted art, complemented by the constant interplay of various elements, materials and forms, striving for the highest perfection. Discover sophistication and majestic art reflected in the form of our jewelry equipment.
Richmond
The company is the official dealer of a number of world manufacturers of furniture and accessories, which are rightfully recognized leaders in the industry: DURESTA UPHOLSTERY, VITRA, LEXINGTON, FFDM, UTTERMOST, TONON, TREO CUCINE, OIKOS, NAPOL and many others.
Vasherin Company | UnderIt Interiors
We work in the market of lighting equipment, furniture, textiles, accessories and electrical installation products. We complete turnkey objects.
Calipso
Refinement of luxury or simplicity of minimalism, elegant classics or modernist innovations. The perfect combination of color and shape in any style. All you need is a desire, the rest will be taken care of by the Calypso Italian furniture salon.
ROOM Interiors
ROOM interiors is a premium class interior salon that supplies elite Italian furniture and interior items, textiles and accessories. ROOM interiors is the official dealer of the best Italian brands. This guarantees our customers the quality and reliability of real Italian furniture, the professionalism of the staff trained in factories.
Studia Sveta Svetoprestizh
The studio of interior lighting "Svetoprestizh" is well known among professionals and connoisseurs of high-quality luxury lighting. Regular customers have long appreciated the competent and efficient work of the company. Over 17 years of work in the Novosibirsk market, the Svetoprestige studio has shown itself as a reliable partner and has been able to establish itself as an official distributor of reputable factories in Germany, Italy, Belgium, and Spain.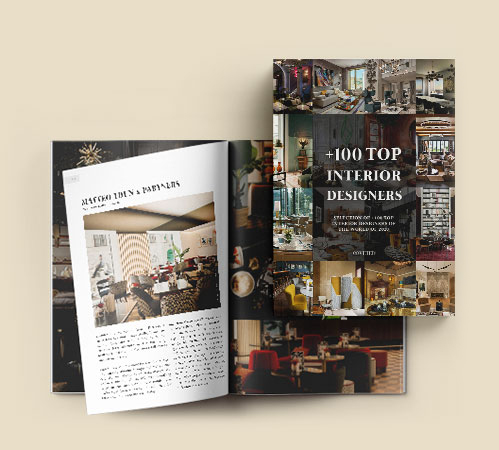 Did you like our articleTOP INTERIOR DESIGNERS FROM MOSCOW PART 2 ? Let us know!
If you want to discover more about the exclusive and luxurious world of PullCast and our elegant collections of decorative hardware, then feel free to follow us on social media: Facebook, Pinterest, Twitter, Instagram, Linkedin, and Youtube