The Ultimate Guide to Los Angeles Rooftops – It's so nice to relax on a rooftop and have a drink while watching the sunset now that summer has arrived in LA. Beautiful outdoor places may be found all across the city, some far above the streets and others overlooking famous sites and districts. The PullCast Blog today presents the top five rooftop bars in Los Angeles.

The Ultimate Guide to Los Angeles Rooftops
 Broken Shaker – Freehand Los Angeles
Broken Shaker is the place to go if you want to try new and exciting beverages. The Broken Shaker, which is located on the rooftop pool deck of the LA Freehand Hotel, is a sanctuary in the heart of Downtown LA, with an eclectic menu of handcrafted beverages and small bites. The Best American Hotel Bar winner from Tales of the Cocktail delivers delightful and amusing cocktails made with handcrafted elixirs and exotic ingredients, bringing beach flavors to the center of the city.
---
See more: Most Luxurious Skyscrapers in Los Angeles 
---
Harriet´s Rooftop – 1 Hotel West Hollywood
Harriet's, on the 1 Hotel's rooftop is an old-fashioned cocktail bar with breathtaking views. This luxury West Hollywood hotel's rooftop bar is known for hosting celebrities and influencers. The vibe here is more club-like than the other rooftops on this list, most nights of the week, with bar bites, drinks, and stunning bottle service.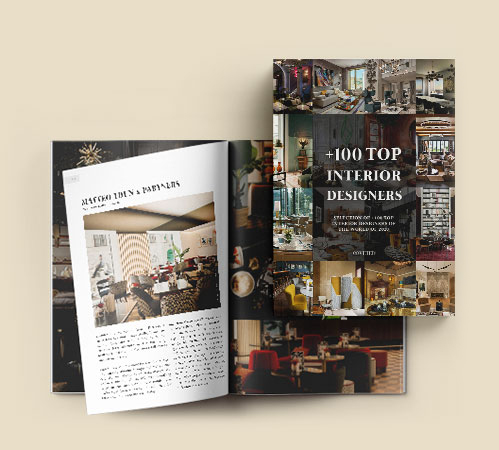 ---
See more: Luxury Houses with PullCast Hardware
---
The Rooftop at Mama Shelter
The colorful space at Mama Shelter is strewn with multicolored sofas and chairs where you may relax while waiting for your drink. Cocktails are original secret Mama recipes, so prepare yourself to be delightfully impressed. On balmy nights, dance beneath the stars to a varied mix of music spun by DJs, or see a classic film on their outdoor screen. There's also a foosball table, a yoga space, and panoramic views of Hollywood from every angle.
Editors Choice
Green bean plants and their remarkable shape variants, which develop long vines, inspired Jalo cabinet hardware. Jalo comes in a variety of colors, including green, purple, red, yellow, and streaked. Jalo cabinet handles and drawer handles are available in a variety of sizes, shapes, textures, and earthy tones to complement any cabinet or door design.
---
See more: Add a coastal touch to any furnishing with our Ocean Collection
---
Spire 73 at the InterContinental
Spire 73, the Western hemisphere's tallest open-air bar, offers unrivaled views of the city while indulging in a seasonal menu of culinary interpretations, just in time for rooftop season. There are fire pits, traditional beverages, and modern lounge seating on the InterContinental Los Angeles Downtown's rooftop.
---
See more: Find PullCast at the biggest and most famous furniture fair in the world
---
Bar Lis, The Thompson Hotel
Bar Lis, is perched high above the heart of Hollywood. This beautiful rooftop lounge, which is the crown jewel of the new Thompson Hollywood, reflects the legendary spirit and elegance of the French Riviera.  This extraordinary rooftop offers a distinct approach to entertaining, social eating, meetings, and private events to make every experience, with breathtaking high-floor, stunning views of the Hollywood Hills and Downtown LA.
Editors Choice
The very irregular texture of the bark pine tree, noted for its eternal evergreen, served as inspiration for the Kesya cabinet hardware. This distinctive drawer handle honors the past and historical origins while expressing prosperity, allowing you to develop an architectural scheme in your interior design.
Did you like our article The Ultimate Guide to Los Angeles Rooftops? Let us know!
If you want to discover more about the exclusive and luxurious world of PullCast and our elegant collections of decorative hardware, then feel free to follow us on social media: Facebook, Pinterest, Twitter, Instagram, Linkedin, and Youtube