The Most Iconic Buildings & Shops in London – Part 4 – As you know, London is viewed as one of the top Capitals of Design and around September, the British Capital hosts numerous events and exhibitions that seek to promote creativity and innovation!
Shop, café and exhibition centre in one, Pitfield is a lovely place to spend an afternoon. Homely meets modern, the space is packed with unusual pieces in many different styles. From vintage to designer, and from furniture to wallpaper, it would be difficult not to find what you are looking for. Adress: 31-35 Pitfield St, N1 6HB.
Designer and author of 'A Girl's Guide to Decorating', Abigail Ahern, is known across the design industry for her glamorous taste and ability to design pieces that are bold but also tasteful. The shop is enchanting. The design pieces on display feel luxurious and glamorous and the huge array of brightly-coloured flowers create a unique shopping experience. Adress: 137 Upper St, N1 1QP.
House of Hackney was founded in London in 2010 by husband- and -wife team Javvy M Royle and Frieda Gormley. Originally founded as an interiors label, the founder's quest was 'to take the beige out of interiors' with an emphasis on quality, design and Made in England.
The perfect mix of rustic and modern. The Do South Shop was established in 2010 and has since become a warm and cozy home from home offering furniture, quirky lighting, luxury sofas and unique accessories to add that 'wow' factor. They also specialise in vintage furniture classics. Adress: 2 Westow Street, SE19 3AH.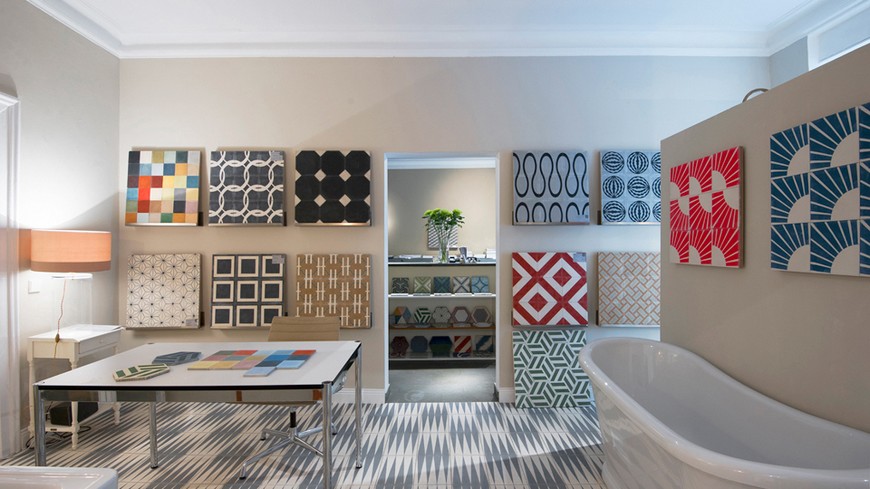 SDS has been supplying architectural ironmongery to the trade and public from their showrooms in Battersea for over thirty years. If you love hardware, then you should pay them a visit. Adress: 20 Weir Road, Wimbledon, SW19 8UG.
This iconic royal church is situated in the centre of London, and it's consider a World Heritage Site with over a thousand years of history! Royal Weddings and Funerals were held in this iconic church! Adress: 20 Deans Yd, Westminster, London SW1P 3PA.
Shakespeare's Globe is the complex housing a reconstruction of the Globe Theatre, an Elizabethan playhouse associated with William Shakespeare that burned down! Discover this new Theater! Adress: 1 New Globe Walk, London SE1 9DT,
If you want to discover the amazing pieces of the brands of The Covet Group, including PullCast, then you should visit the Covet House London, the Covet Group amazing showroom in the British Capital! Adress: Chelsea Design Centre: 1 Regal house, Lensbury Avenue, Fulham, London
DISCOVER THE WORLD OF PULLCAST
Discover the exclusive and luxury world of PullCast and dive into our amazing and elegant list of hardware products. They will help you elevate and transform your home decor or your design project into a unique experience! Follow us on Facebook, Pinterest, Twitter, Instagram, Linkedin and Youtube!