The Best Kitchen Cabinet Hardware For Your Projects ⇒  In order to create a seamless design, it's important to make sure that all the furniture and accessories match and complement each other according to the design style pictured for the project. PullCast's guide to choosing the best Kitchen Cabinet Hardware will help you make sure your hardware matches the rest of your kitchen and creates an overall put-together look.
Read More:Kitchen Remodel Trends for 2019
The Materials
The material of the hardware must be chosen according to the color scheme and design type of the kitchen. For example, as we can see in the picture, copper goes very well with darker countertop colors, but if you were to go for a white kitchen, gold hardware would be the best choice.
The Finishes
The finish the Kitchen Cabinet Hardware will determine its final look and style and how well it will complement the rest of the kitchen furniture. Marble finished hardware looks very sophisticated and elegant, as opposed to weathered finishes, which would give the kitchen a more rustic and vintage look.
The Placement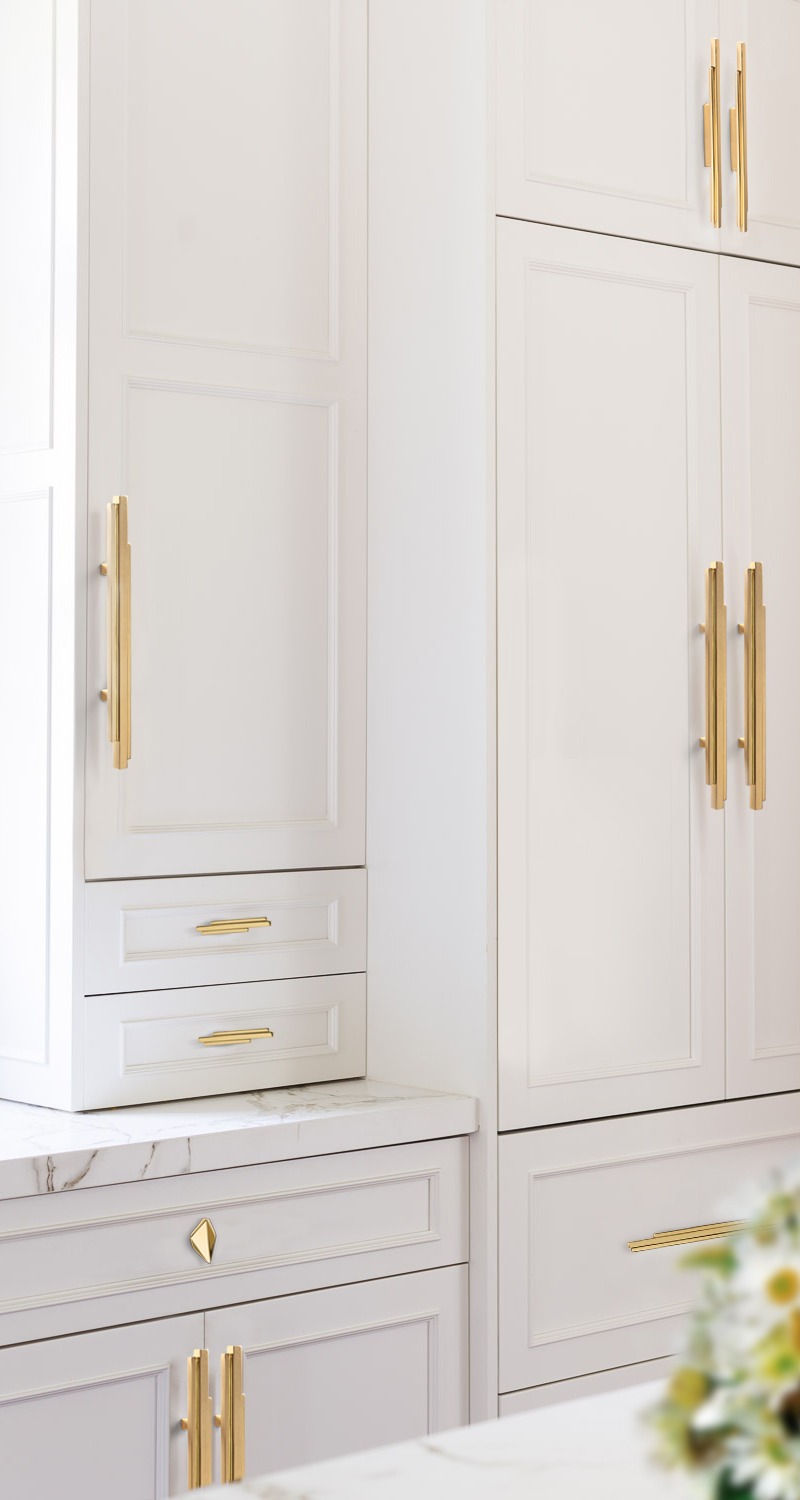 Cabinet Hardware comes in a variety of shapes and sizes, and it's important to place each kind of piece in its rightful place. Door knobs are usually employed in drawers, while cabinet handles, as the name suggests, work better in cabinets. However, these aren't strict rules, and you can always change the place of your hardware if you find it looks better with the overall design of the kitchen.
The Design Style
Last but not least, the design intended for the kitchen must be taken into consideration when choosing the ideal kitchen hardware. As you can see, this kitchen has a mainly rustic inspiration reflected on the counters, cabinet and appliances. Therefore, the hardware is dark, with a weathered finish and curved, which takes us back to countryside farmhouses.
Discover the exclusive and luxury world of PullCast and dive in our amazing and elegant list of decorative and architectural hardware products. They will help you elevate and transform your home decor or your design project into a unique experience! Follow us on Facebook, Pinterest, Twitter, Instagram, Linkedin, and Youtube!
Kitchen Cabinet HardwareKitchen Cabinet Hardware
Kitchen Cabinet HardwareKitchen Cabinet Hardware
Kitchen Cabinet HardwareKitchen Cabinet Hardware
Kitchen Cabinet Hardware

Kitchen Cabinet Hardware