How To Choose The Perfect Decorative Hardware Online – In today's article we will show the most important things to consider when you buy decorative hardware online. Stay with us and discover everything you need to know and the solutions that PullCast has to offer you!
Hardware Ideas By PullCast For A Striking Aesthetic
Whenever someone wants to remodel or buy new handles and pulls to upgrade a certain home area like the kitchen or bathroom, aspects such as durability, quality, and aesthetics play a colossal role in the end purchase. To many, any type of decorative hardware can sometimes feel like just a minor detail, but, in actuality, details such as these can make or break an interior decor. In this sense, every detail matters, from what type of latches and hinges to color and finishes. Furthermore, the choice of materials and finishes in hardware can be of great assistance to defining one's home decor scheme.
o
Decorative Hardware
There are a lot of aspects to consider when choosing cabinet and door hardware for your home. Above all, your hardware selection needs to match the style of your home, whether it be classic, contemporary, or more on the traditional side. Beyond the conventional considerations such as measurements and fittings, the selected decorative hardware must add character to any furniture design and room in either a subtle or more substantial manner. It all really depends on choice sometimes, but here, PullCast a few examples one should take into consideration when choosing decorative hardware, from materials and finishes to placement and types of hardware, among others that offer all the comfort and aesthetic value needed.
⇒ To buy hardware you should be familiarized with some terms like: drawer handles, cabinet handle, doorknob, door pulls, cabinet knob, and door levers. If you're looking for a specific style, it's a good idea to search using the correct term. You wouldn't believe how much of a difference something as easy as this can make. How
⇒ Shop outside the box. In addition to shopping around, check unexpected resources. Unique and exclusive pieces can make all the difference in the decoration! How
Some important questions to be considered:
What hardware positions & geometric form should you choose and what size?

What kind of finishes exists and what should you choose?

What are the most adequate materials for hardware?

What's Best? Knobs Or Pulls?
The Most Adequate Materials For Hardware
While cabinet and door hardware are available in a comprehensive range of materials, there are a few that should be considered the norm as they are more adequate for these sorts of complement. Brass is currently one of the most used for hardware and the one PullCast resorts to for the most part as it is a rust-resistant material and has antibacterial properties, just like copper and bronze. Another viable option would be stainless steel as it is rather durable and extremely easy to clean. Alternative materials such as glass, crystals, and stones like marble are also pretty frequent to see within the hardware market.

A Myriad  Of Design Finishes To Choose From
Mixing materials and finishes in cabinet hardware is certainly a viable way to add a welcoming and creative effect to an interior. Finishes such as polished brass, brushed nickel, chrome, rose gold, and stainless steel is on-demand and amongst the favorites for interior designers and homeowners alike due to their warm and visual characteristics, especially in divisions such as bathrooms and kitchens. However, the most important thing is not necessarily about the type of finish, but if it matches the overall decor theme of your space.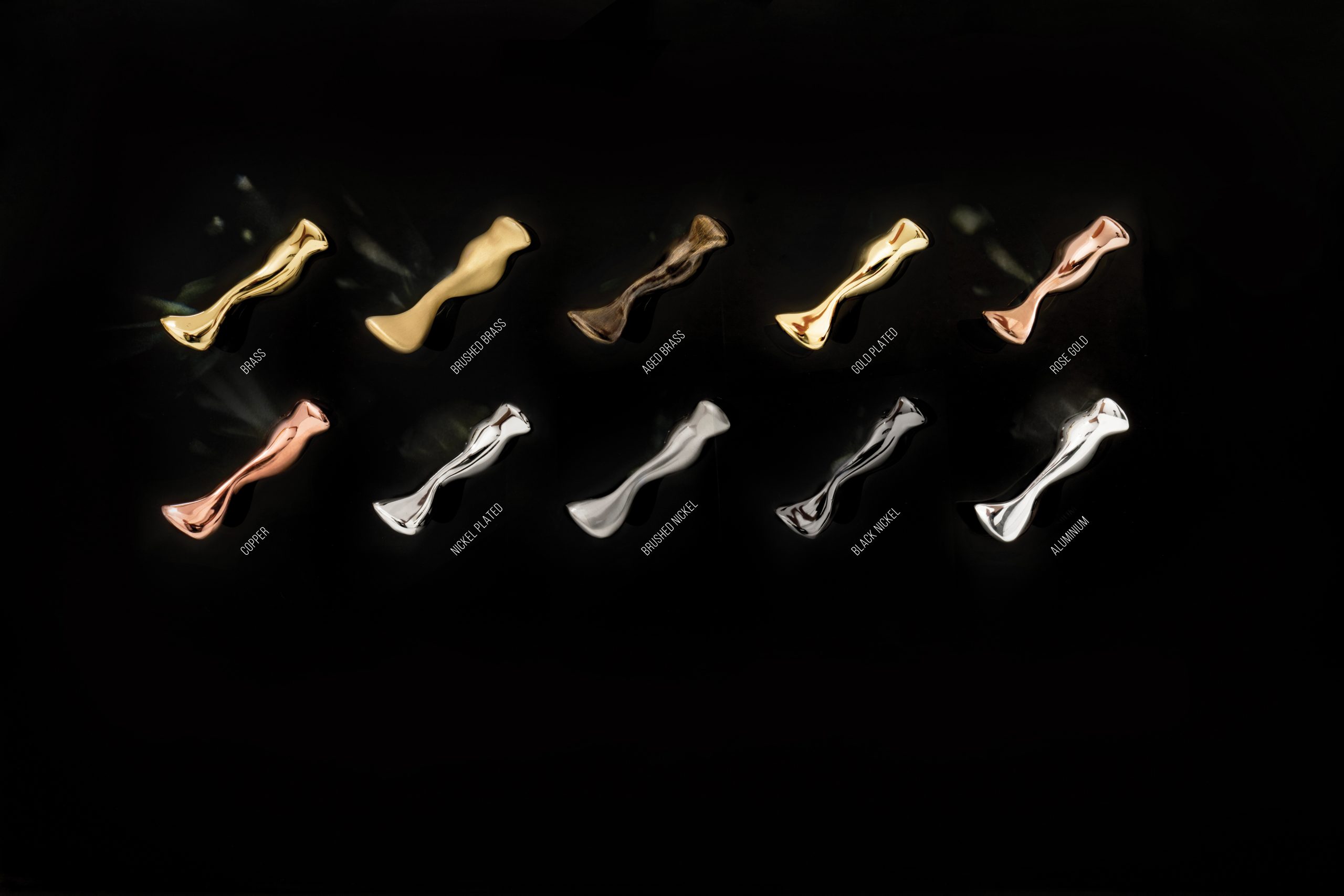 ⇒ Always double-check your materials! It's simple to tell the difference between good and mediocre materials when it comes to hardware. Metals, glass, wood, and leather, for example, are excellent choices. Plastic, hollow, and painted objects, on the other hand, should be avoided.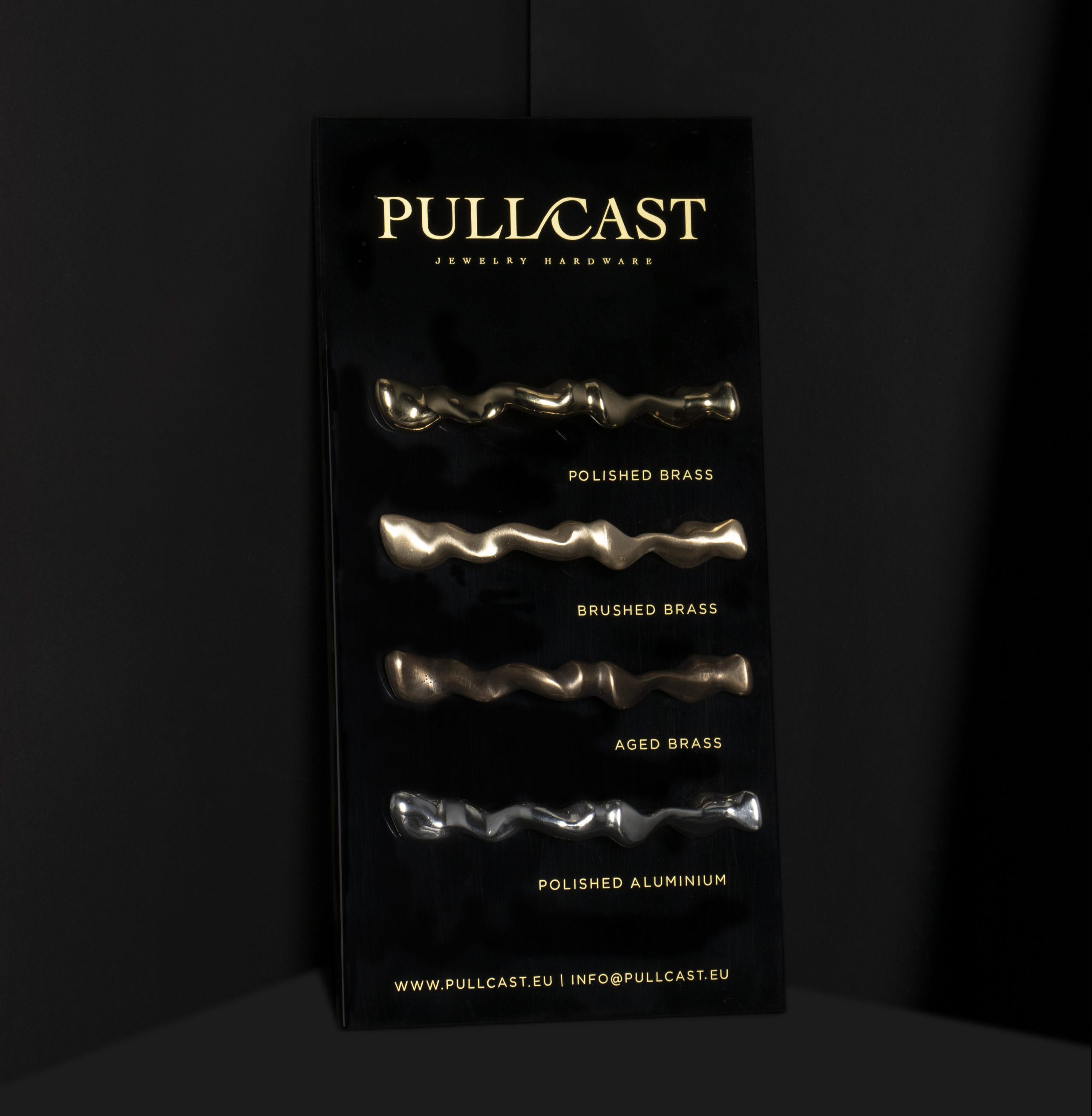 What's Best: Knobs Or Pulls?
The debate between opting for knobs or pulls is a regular one. There's a slight difference between these two types of hardware, especially in terms of what division they should be placed on.
⇒ By definition, knobs are much smaller in profile, and functionality is their primary basis. They usually possess a spherical shape and a singular mounting point. If one's looking to easily install a hardware piece in a drawer or cabinetry, its mechanism makes it more accessible.
⇒ Pulls make more of a decor statement and are wider than knobs. A pull also showcases a more precise form, which makes it much more comfortable to hold. Both options can also be used in the same space, especially in kitchen areas as one can adorn a drawer while the other a cabinet door.
PullCast offers you an amazing service of Bespoke! If you have an idea, we can design and develop a concept of your product and can help you present to your client bringing your design to life. We can assist you with the technical aspects and will guide you through materials, manufacturing options, dimensions, and finishes!
Hardware Positions & Geometric Form
Placing pulls horizontally for drawers and vertical for doors designs is universally the most common placement. However, there could be a combination of the two.
⇒  Knobs and handles are usually positioned in alignment with a door's frame, but they can also be centered if there's enough fitting space. These solutions offer a more optimized configuration.
⇒  In regards to shapes, curved and square hardware are often the preferred ones, nevertheless, there are plenty of choices with more alternative geometric aesthetics. For instance, PullCast often employs unconventional methods in adding a form to their decorative hardware, case in point, pieces such as the Octo door knob or the Linckia drawer handle, that have no linear structure but do make quite an impact aesthetic-wise.
Considerations About A Pull Size
The size of a hardware piece is perhaps one of the most important aspects to consider and it varies depending on the design one intends to place the pull. There's necessarily no rule when it comes to size as pulls. For example, pulls that measure between 5 and 12 inches or above are often considered the most appropriate to use on larger doors and cabinetry. However, pulls with a length of 3-5 inches are best suitable for standard-size cabinets. When it comes to interior decor, there is also the option to mix it up, and introduce pulls with the same length in the same space or go all out and blend smaller with larger pulls throughout.
⇒ Weight is an important factor to consider. It's difficult to tell if something will look "cheap" once it's installed by looking at a photo of the hardware. A heavier weight is usually a sign of a higher-quality product that will look excellent regardless of price.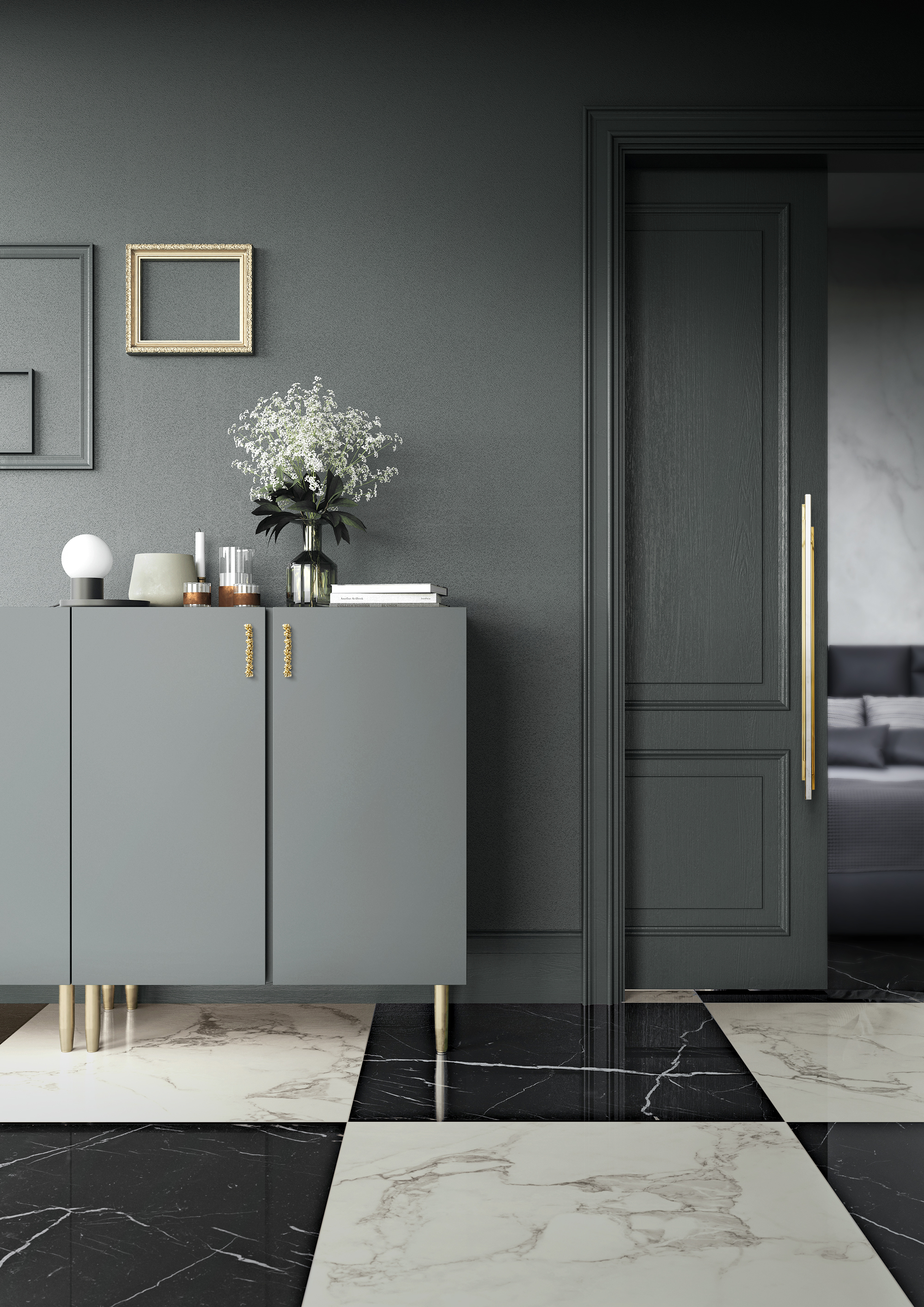 e⇒ Don't forget the exterior! The exterior hardware is equally important! The entryway doors create the first impression of a house and you'll want to make the best impression on your guest!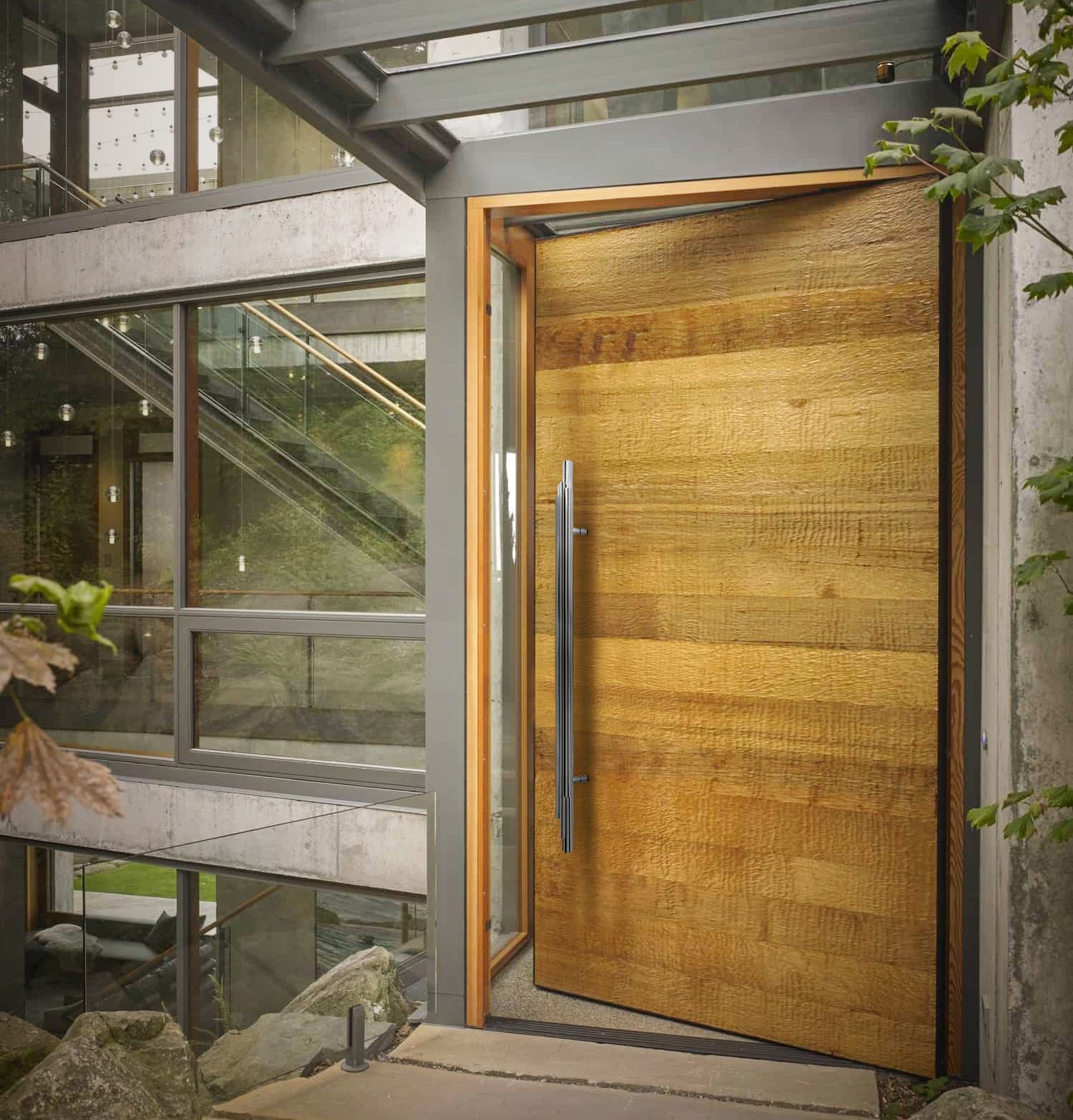 ⇒ It's also important to note, don't limit cabinetry hardware to just the cabinets in your kitchen. These are great on every type of furniture, too!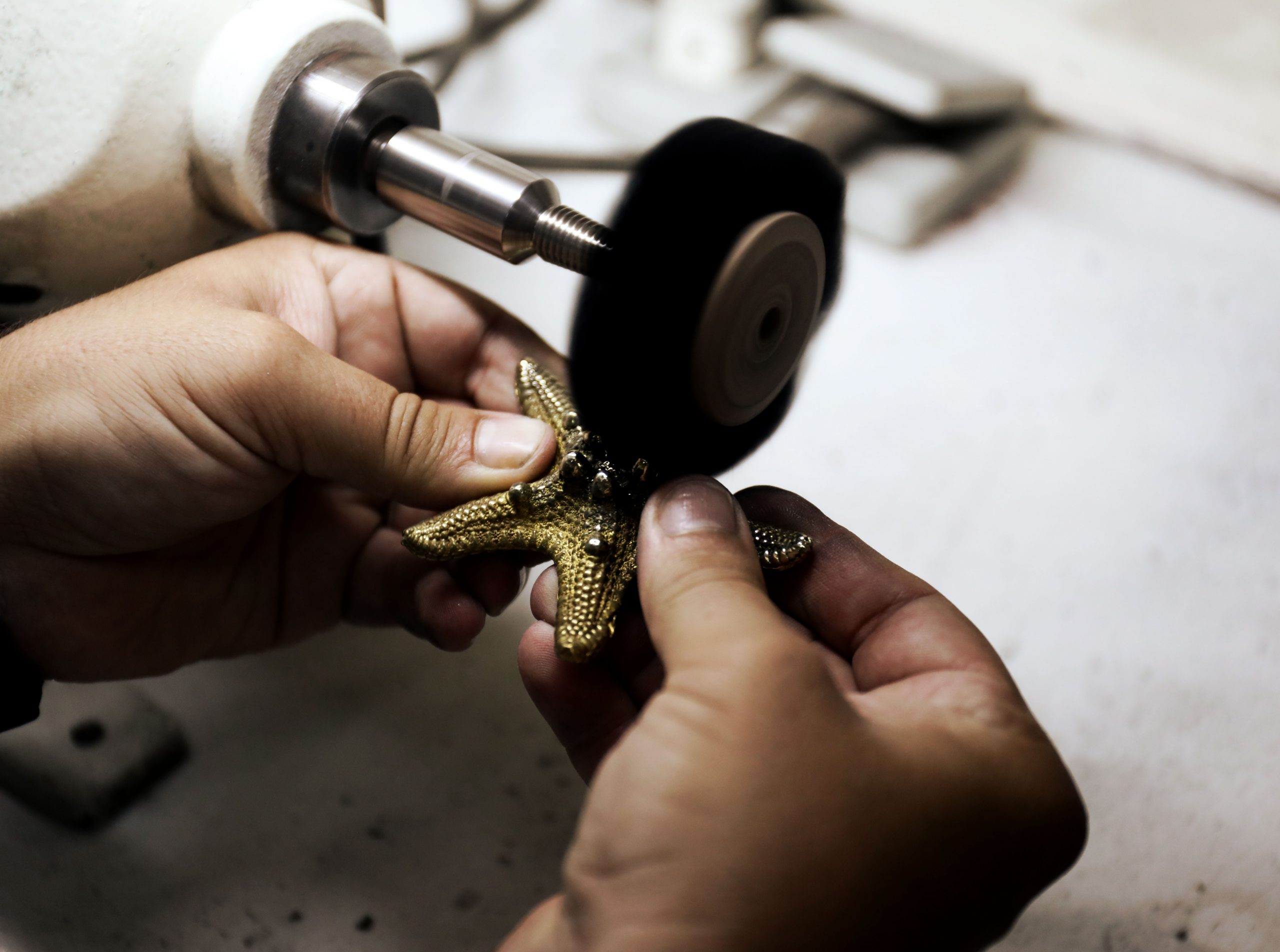 In PullCast we are proud for offering one of the best services to our clients when it's about chosen the perfect hardware. Effortlessly we craft handmade customization, treasuring the creation of a bond with our customers. Handcrafted in Portugal and sold worldwide, we actively combine the use of noble materials with artisanal skills and techniques, favoring distinction.
On PullCast you can choose every detail of your piece, from de material and finish to the measure. Besides this, you can also ask for all the info about the pieces you want before the sale. How To Choose 
Download our FREE catalog below.

Did you like our article How To Choose The Perfect Decorative Hardware Online?Let us know! How To Choose The Perfect Decorative Hardware Online
Discover the exclusive and luxury world of PullCast and dive in our amazing and elegant list of decorative and architectural hardware products. They will help you elevate and transform your home decor or your interior design project into a unique experience! For more inspiration regarding decorative hardware, follow us on Facebook, Pinterest, Twitter, Instagram, Linkedin, and Youtube!