Snøhetta's Influence In The London Design Festival 2018  ⇒ We've been giving you options, advices and tips for the prestigious and upcoming London Design Festival! But today, Pullcast Blog will tell you some news about this major festival!
The renowned Olso-based architecture and interior design studio, Snøhetta has imagined a thrilling book pavilion of oversized items for the prestigious London Design Festival, that will take place from 15-23 September in a wide variety of venues. The installation was inspired by the traditional principles of a library but has a mechanical and rotating character to it. This pavilion will allow visitors to be fully immersed in the world of literature in the most singular manner.
This unique exhibition will be located in Kingdom Street, in the Paddington Central area, making it the first that this region has become an influential design route. According to Snøhetta, the main idea behind this project was to "enable people to fully immerse themselves into a book, and live the story, just as a child does when they hear a bedtime story. The giant life-size pages bring the pavilion to life, and allows the community to have space where they can also tell stories."
The pavilion will be unveiled on September 13 and it will become a permanent installation. Each book will have an insert in an effort to motivate visitors/readers to either pass on the book or return it to its initial place, so someone else can read it.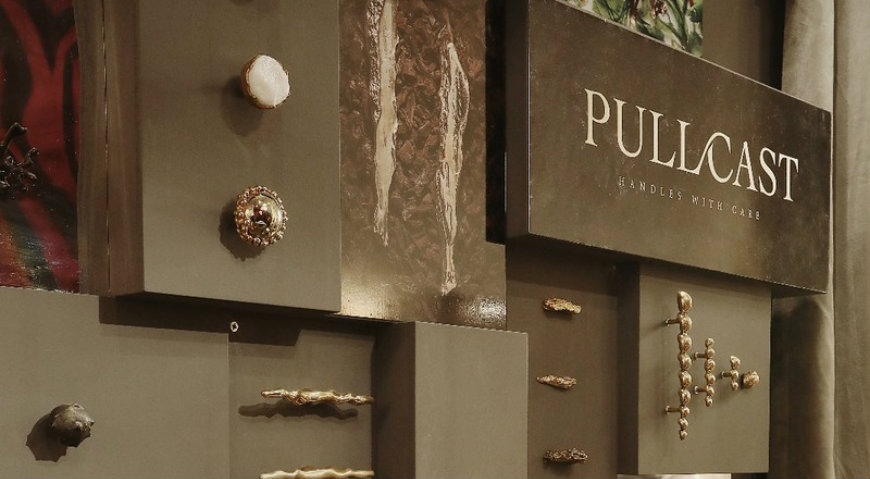 Make sure this installation at the beloved London Design Festival and let yourself be guided by a project that majestically combines the world of literature and design and allows you to imagine a brighter tomorrow.
The Paddington Central design route will also host a wide range of installations aside from the Book Pavilion, including RCA's Residential Build of the Future, Flip-book Urban Oasis, RCA's Future of Lobby Spaces, Colour Transfer by Liz West and RCA's Retail of the Future as well as Darcie & May Green, all of which seek to promote design and innovation!
DISCOVER THE WORLD OF PULLCAST
Discover the exclusive and luxury world of PullCast and dive into our amazing and elegant list of hardware products. They will help you elevate and transform your home decor or your design project into a unique experience! Follow us on Facebook, Pinterest, Twitter, Instagram, Linkedin and Youtube!