Room by Room's Astonishing Inspirations by PullCast => No interior can be beautifully created without masterful inspiration and passion for interior design. In today's article, PullCast Blog will show you some of the most stunning inspirations for breathtaking house decoration.

Living Room
Upgrade your living room design and receive your guest on an exquisite ambiance with luxury and elegance.
A modern and luxurious decoration never is too much. Golden accents contrasting with black and grey tones, confer greatness to any room.
Redecor your living room and get a new decoration. Some modern and unique chandeliers can be the right choice to catch the attention and then, match this with some furniture pieces like this stunning blue sofa and these tables to complete the ambiance.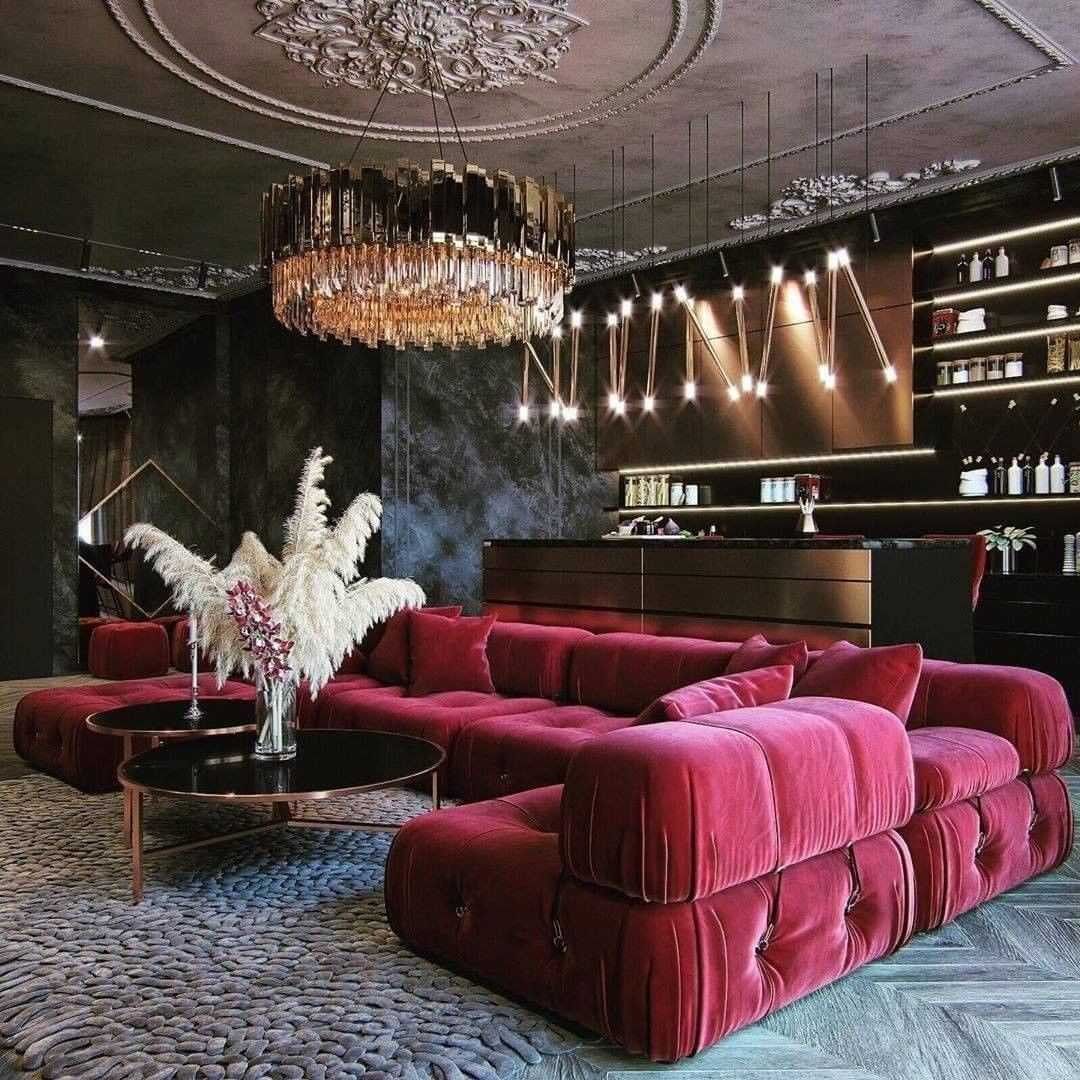 Saying that a kitchen and a living room together in an open area can't be luxurious is completely wrong. This ambiance is the prove. Decor your space with astonishing upholstery like this and spice it up with a stunning chandelier to get a breathtaking ambiance like this in your house.
See Also: Summer Decor Ideas For a Stylish Staycation With The Best Hardware
Get a brand new look to your living room with Hendrix hardware by PullCast. A modern style or a mid-century, you just have to choose, this piece can to both.

Hall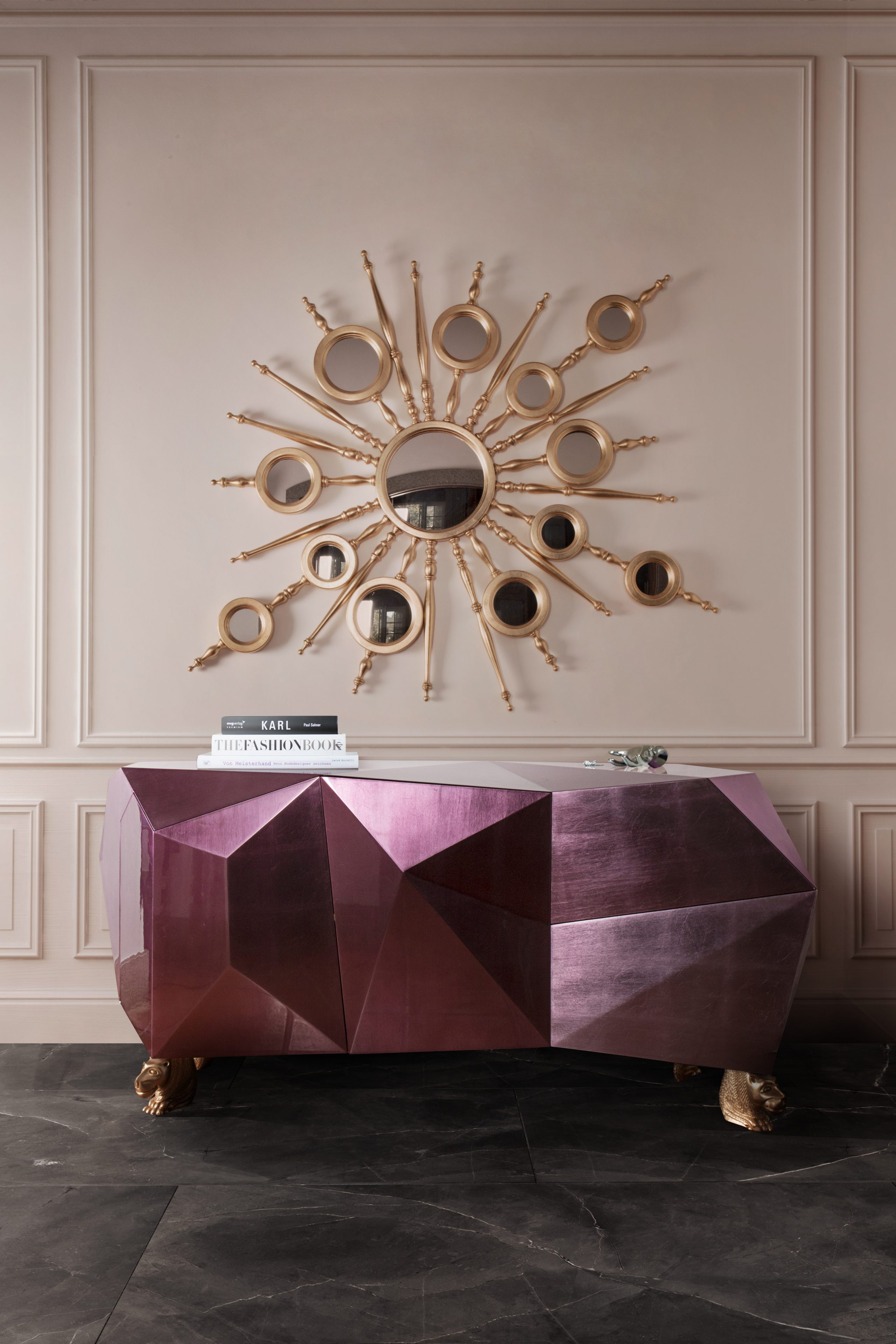 Spice it up to your entryway with some extra style with this unique mirror and a unique Bordeaux sideboard.

With Portuguese azulejos, this sideboard transforms any ambiance with uniqueness. Get a new look to your entryway with these exquisite pieces.

Fascinated with pieces with a style a lit bit "extra"? Then the combination of this mirror and sideboard, with the special lighting, is the perfect idea for your taste so you can have the decor of your dreams.

Transform any corner of your house with the perfect decoration. This colorful and unique cabinet, with an exquisite design, will upgrade any place and let the decor worthy of breathtaking.
Read More: Fabulous Materials For a Trending Kitchen Renovation
Give some life to your hall and decor this place with exclusive details like PullCast hardware. The Belize drawer handle and the Skyline door pull are a great mix and match to upgrade your hall decor.
Entryway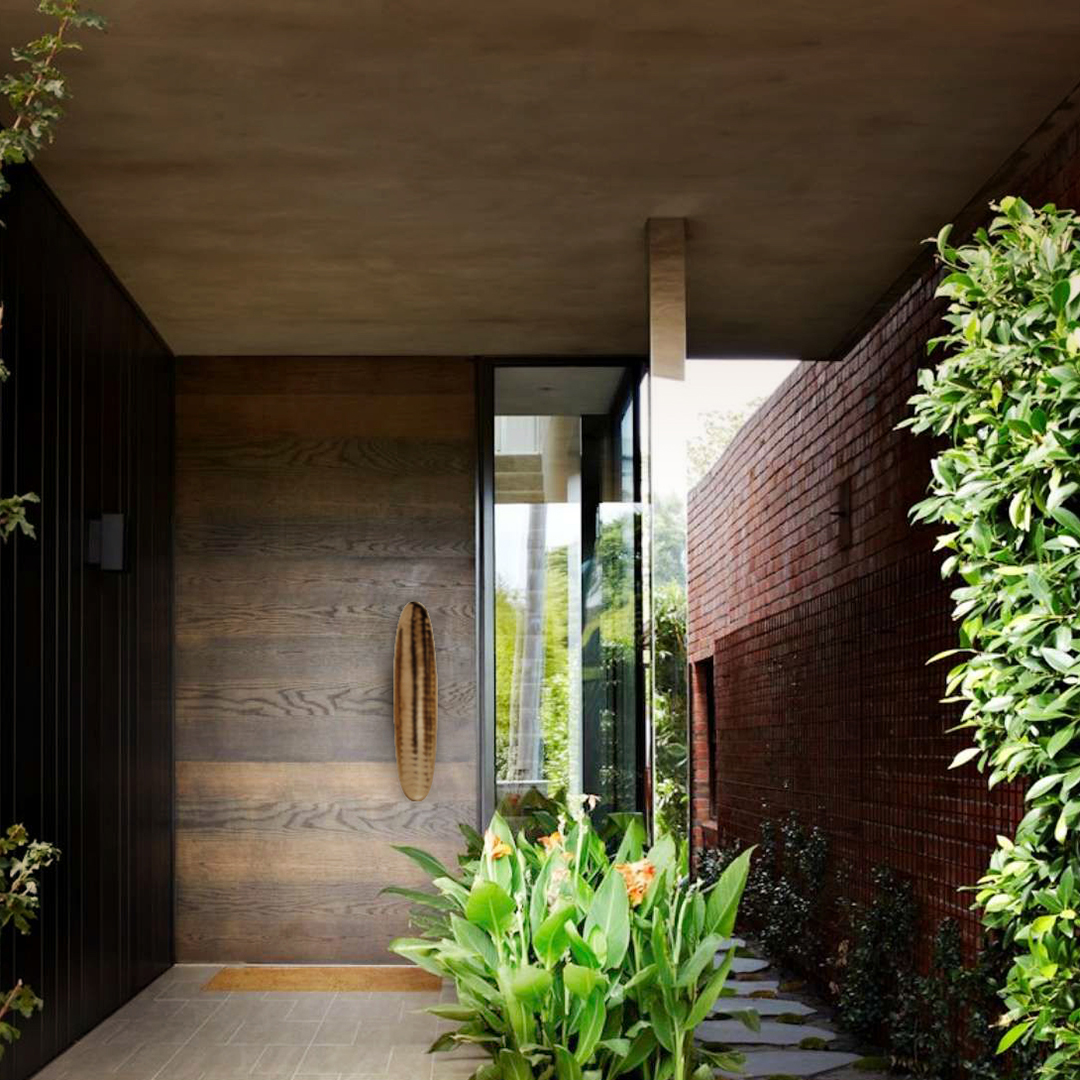 Receive your guests in your house and create an amazing first impression in your entryway with an astonishing hardware piece like this door pull by PullCast.
Bedroom
The bedroom is one of the most important rooms of the house. Decor yours with luxury furniture pieces like this and combinate some exquisite chandeliers to get the most stunning ambiance keeping the comfort.
See Also: Let yourself fall in love with this breathtaking outdoors
Guarantee that your bedroom has everything that you need. Create a corner where you can start your day preparing yourself can be a great option. With a gorgeous dressing table and a masterpiece like this mirror, you can have two in one: the commodity and an astonishing ambiance.
Create elegant bedroom decoration with soft tones and classy details like this so you can feel comfy in your favorite zone of the house.
Embrace the natural trends and redecorate your bedroom with some nature-inspired pieces like the Comb drawer handle.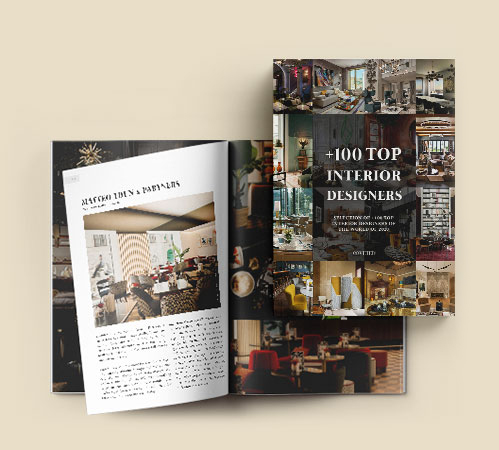 Get in the world of cuteness and create an impressive space in your kid's room. Let yourself be inspired by the cutest bunnies and adorn your kid's bedroom with lovely pieces like this.
Enter the world of the ocean magic and create to your children the bedroom of their dreams with the unique Circu pieces.
With Circu, dreams can come true. More than a bedroom, create a mythical place where your children can live their best childhood moments.
Let yourself be inspired by the magic of nature and decor the kid's room with exclusive pieces that will make your children feel this natural mystic in their lives.
Reach the sky with this stunning chandelier by Circu and elevate your children's rest to another level. With this bedroom decor, your kids could feel the magic of the skies and the clouds.
Movie Room
A luxury movie room in your house can look impossible but the perfect pieces can make this possible. Some comfortable and luxurious chairs with an elegant design can create the most stunning room for a luxury movie session.
Bar
Pour yourself a drink in this luxury bar elegantly decorated. Discover these stunning bar stools and exquisite chandeliers in the luxurious selection that Luxxu Modern Desing and Living creates.
Bathroom
Enhance your bathroom design with golden details and opponent marbles to transform the ambiance and guarantee a luxurious space.
Closet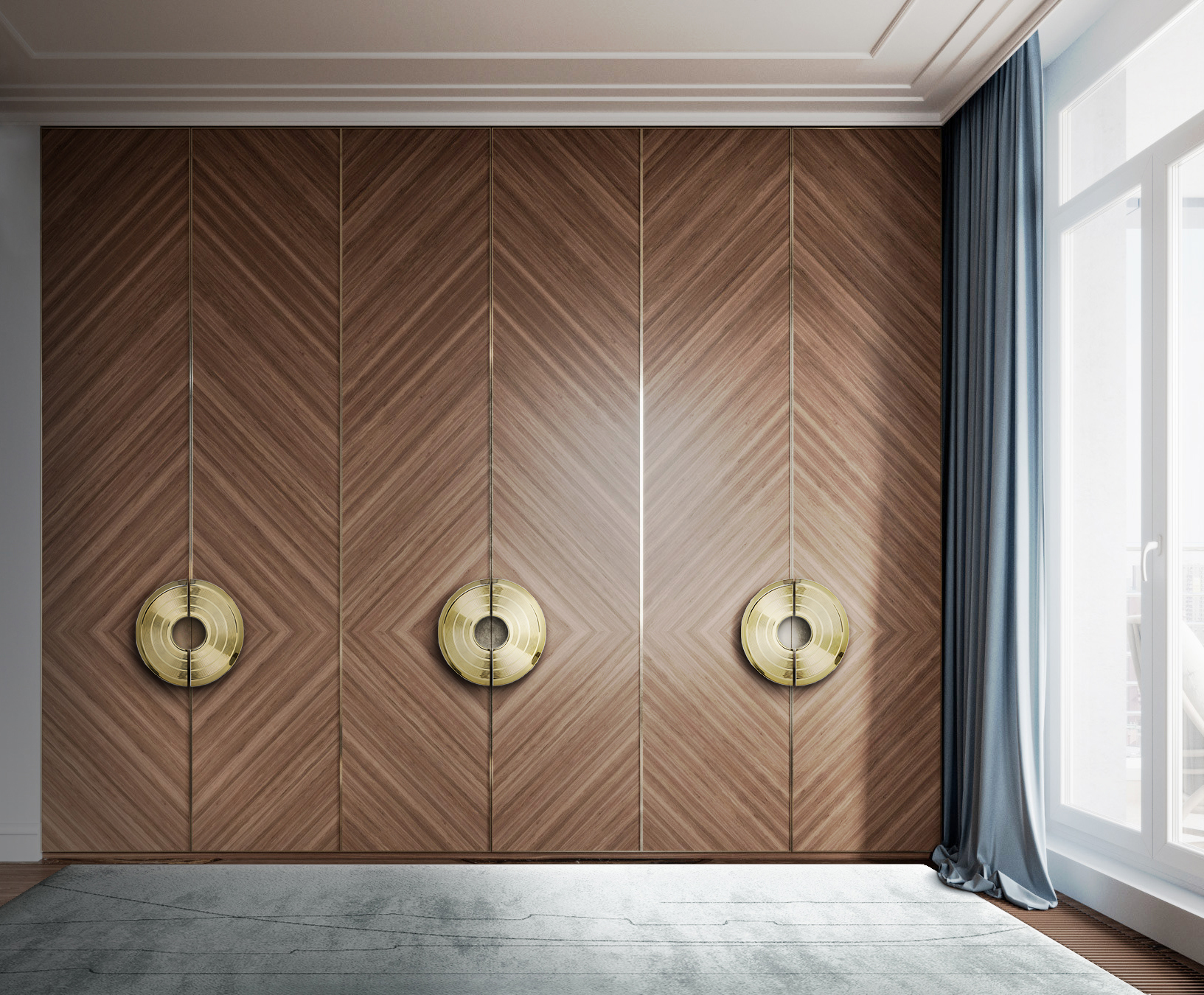 Adorn your closet with uniqueness using some stunning and exquisite hardware. The Hendrix door pulls are a great choice to spice up your closet decoration.
Kitchen
Who said that the kitchen is just for cooking and eat? With a gorgeous decor like this, adorn by furnishings with elegant designs and unique materials and colors, you can transform this space into a place where you can just enjoy a glass of wine.
Did you like our article Room by Room's Astonishing Inspirations by PullCast?Let us know!
Room by Room's Astonishing Inspirations by PullCast
If you want to discover more about the exclusive and luxurious world of PullCast and our elegant collections of decorative hardware, then feel free to follow us on social media: Facebook, Pinterest, Twitter, Instagram, Linkedin, and Youtube!
Room by Room's Astonishing Inspirations by PullCast