Penny Lane Project. Know everything about PullCast New Reseller! – This project is called Penny Lane and is located in Wanaka, one of the most picturesque places in New Zealand. The project won the Gold Award in the House of the Year 2022 Contest (South region), on of  the most prestigious competition that celebrate construction excellence in New Zealand. PullCast is part of this, find out how!
Wanaka  –  New Zeland
Resort Town
A lively town buzzing with a carefree spirit, Wanaka's picture-perfect location and easy access to the outdoors makes it the ultimate base for your holiday. Located in New Zealand is one of the most picturesque places you can find.
Know more about Penny Lane Project…
An emphasis on natural materials saw us bring a mid-toned cedar to Penny Lane's exterior cladding with a vertical application reminiscent of the willow trees on the lakefront.
This home was uniquely designed as a perfectly wrapped present – encapsulated in cedar with a surprise inside. Two wings extend from the central entryway, creating a beautiful canvas for bold interiors. Inspired by nature and the homeowners' art hotel, EBB, a colour scheme of forest greens and black were complemented with deep clay and greys.
Attention to detail
makes this home exquisite. Leathered green and black benchtops with perfectly matched veins and conceded appliances for a clean sophisticated look in the kitchen and hidden pantry.
Floor to ceiling joinery with a seamless indoor-outdoor flow.
Extensive outdoor
entertainment with louvres, a built-in hot tub & fireplace and meticulous landscaping for the ultimate experience and impact.
House Of the Year 2022 
Penny Lane gave to The company Home Factor a second Gold Award in the House of the Year competition (Southern region) for this
bespoke architectural home
! The Registered Master Builders House of the Year awards celebrate the very best in residential building. The competition, judged by a team of experts who visit each home at least once. All of the houses are featured on the website and in regional magazines delivered direct to homes throughout the regions.
DESEJO  – THE HOME OF BEAUTIFUL DESIGN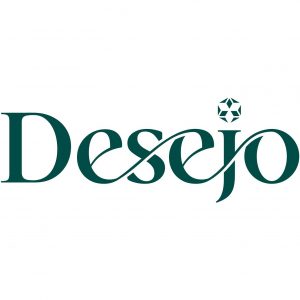 At Desejo, they search the world for modern luxury furniture and designer fittings. From sofas and tables, to door hardware, beautiful lighting and mirrors, each piece has its own unique story. Perfect for your home, fine hotel, museum, gallery, bespoke workplace, or perhaps on your yacht, our stunning pieces will provide you with luxury you'll love ever. The selection of Desejo will make a perfect addition to your interior design.
Front Door Pull and Feature Pendant Lights by Desejo
Desejo has one purpose. To search the world for pieces of uncompromising and unique beauty. Select furnishings and fittings with an innate quality that evoke desire. Products of extraordinary imagination and craft, created to last by master designers and craftsmen. From couches and tables, to door furniture, lighting and mirrors. This brand is a partner of PullCast and therefore sells our products. 
Feature Pendant Lights by Desejo
The exploration and images of the universe has inspired many designers. Daniel Mato is no exception in this manner, he has always admired the extraordinary shapes, that can be found in space. He designed the Space pendant to show his respect and fascination towards the creating power of our universe . The form of this pendant resembles space objects, the asteroids' orbits and the impact of gravity. However some people get the impression of an angel, or a graceful bird.
Beauty and Uniqueness by PullCast 
Did you like our article on Penny Lane Project. Know everything about PullCast New Reseller! Let us know!
If you want to discover more about the exclusive and luxurious world of PullCast and our elegant collections of decorative hardware, then feel free to follow us on social media: Pinterest | Facebook | Instagram.