New products favourites 2023 – PullCast unveils another series of exclusive decorative hardware designs that share an unrivaled sense of legacy, grounded by exquisite traditional and modern craftsmanship techniques. The idea behind the basis of such pieces was to set new aesthetics in the decorative hardware market as well as allow homeowners and designers alike the opportunity to have more decor solutions when it comes to accessorizing spaces. Today, PullCast Blog will tell you more about that!

Drawer Handles
REF OC2059
The Aquaria Big drawer handle portrays the majestic nature of seahorses. The segmented bony armor of the small horse-shaped animal was updated into an exclusive hardware piece, handcrafted in brass details. Aquaria is a playful solution for contemporary furnishings with a series of customizable options.
REF EA1105
Quill is a mid-size cabinet handle that is quintessentially contemporary with lined textures that define every curve and form. With a simple yet elegant brass shape, Quill does boost a majestic and natural appeal that can add interest and drama to any door design it bestows.
REF TW5015
Asymmetrical polished brass tubes compose this artistical series of Furniture and Door Handles taking inspiration in Deligthfull's most luxurious lamps. Adorn your designs, doors, cabinetry and furniture with Brubeck pulls.
REF EA1093
Willows are often a sign of hope and represent a sense of belonging and safety. They have been used as a decorative item for many years, and PullCast opted to turn the beautiful form of willow trees into an exclusive drawer handle. The Willow drawer pull presents a brass frame with interconnected wavy features.
REF OC2053
The Mazu drawer hardware pays tribute to the Chinese Goddess of the sea. PullCast took a unique oceanic element to honor this iconic figure that is revered as a guardian of seafarers. This exclusive drawer handle made of brass displays a spiral effect on both of its ends to add a singular sculptural scheme to any design.
Cabinet Handles
Jewelry has been inspiring humankind for centuries. Made with cast polished brass handles and marble, Tiffany furniture handles resemble the perfect shapes and purity of those who last forever. This Cabinet Hardware full of elegance and refinement will adorn your designs.
Door Pull
REF CM3049
For any major metropolis, beauty is a precious backdrop even to appreciate things from afar. Skylines are the city's profile, an iconic symbol, and just like our door pull, create a silhouette when set in context. With a new round shape, this door handle combines carrara marble and polished brass, a mix that exudes luxury and creates amazing interiors.
REF EA1111
Aspen is a mid-size door pull with a rustic character. It highlights a textured surface acquired through aged brass and traditional carving techniques. Aspen was irregularly outlined with a purpose, to evoke a sense of wandering, roaming freely into nature.
REF EA1099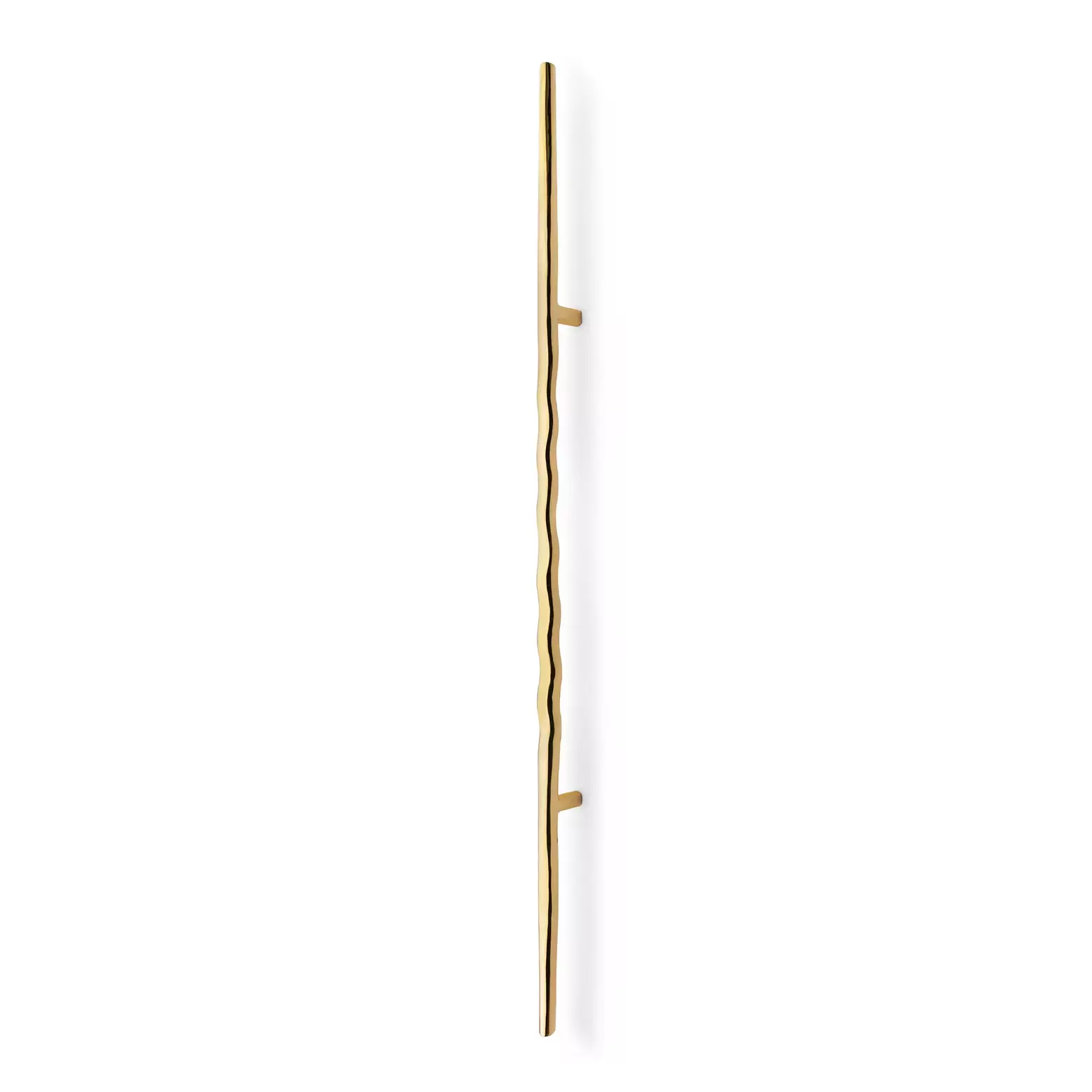 Beckon Door Pull is a new member of the Earth collection. Made by our artisans with small and delicate waves, this piece of door hardware provides texture and form to any interior design.
Door Knob
REF CM3063
The world of diamonds was the key factor that led us to our Karat door knob. It is extravagant in its modern form and draws the same state of purity and uniqueness as a cut diamond. Inspired by the finesse of a precious metal, with the collection of Karat door and furniture accessories, you can express yourself in a unique way through various aesthetic designs and create a sculptural scheme. A great opportunity to mix and match your designs with the diverse Door and Cabinet Hardware of Karat range.
Did you like our article New products favourites 2023 – Let us know!
Discover the exclusive and luxury world of PullCast and dive in our amazing and elegant list of impressive decorative hardware and architectural hardware products! Follow us on Facebook, Pinterest, Twitter, Instagram, Linkedin, and Youtube! Follow Us!