MATCHING DESIGNS THAT SERVE AESTHETICS AND FUNCTION – Mixing and matching furniture and lighting designs with interesting and dramatic decorative accessories is one of the eldest tricks in the interior design book to give form and style to any interior. This kind of combination does wonders in decoration because it brings in more layers, and that's something that thrives in the industry. PullCast blog has the best ideas for you.
---
See also: CHOOSE HARDWARE WITH EUROART
Complementary Decor Combinations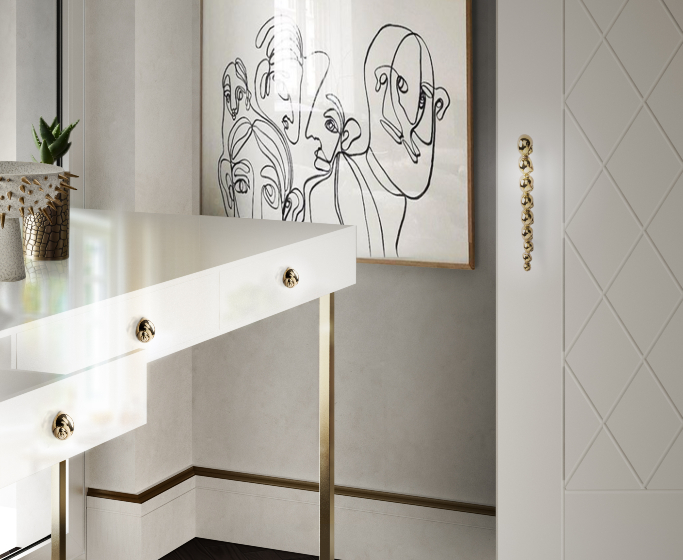 Nowadays, there are countless options to choose decorative accessories, one can opt to go for designs made of different materials that still complement each other or even go for similar designs in aesthetic and form. The result will always be rather fashionable! 
Diamond Cut
The world of diamonds serves as a major inspiration for the following combination. The Diamond mirror by Essential Home compacts geometry and design in a diamond-shaped accessory that is bound to make a difference. To make a bigger statement decor-wise, you can mix it with the Karat hardware by PullCast, a series that evokes prosperity and extravagance in a modern form. Karat draws down the same state of purity and uniqueness a cut diamond does, and the same can be stated for the Essential Home mirror, resulting in a high-end fit.
Shop the look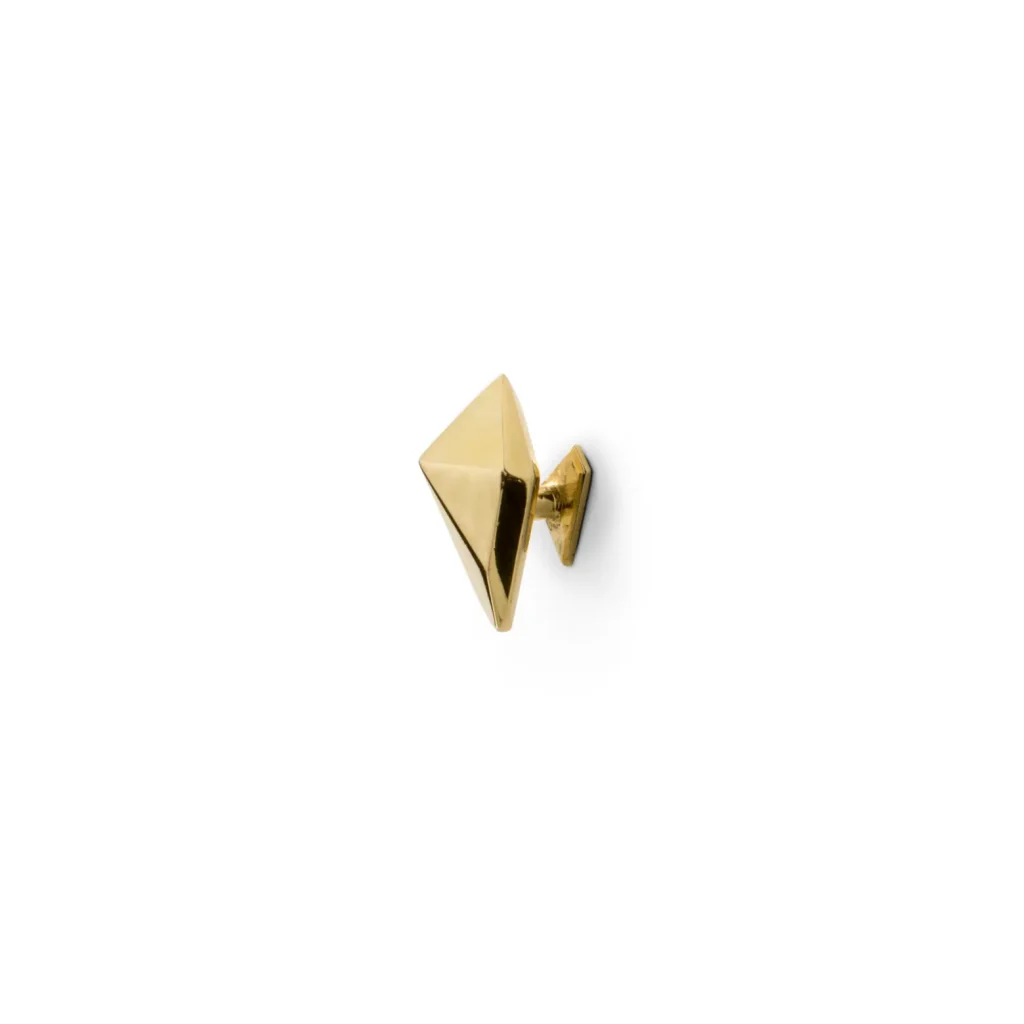 Marble Focus: A Moment of Vanity
For bathroom interiors, we suggest the outstanding combination of the Petra Vanity cabinet by Maison Valentina with the Tiffany marble handle by PullCast. While colossally different in size, these pieces do share a regal look and tell a luxurious story that conveys the timeless and beautiful allure of marble.
Shop the look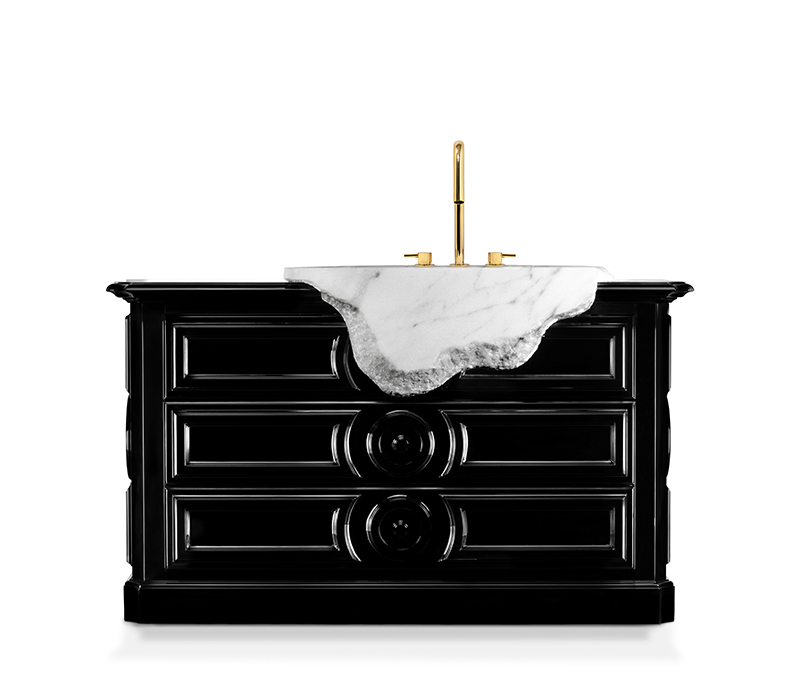 Keep It in the Skyline Family
Drawing inspiration from the ever-busy metropolises around the world, Skyline epitomizes the grandiose nature of skyscrapers and their silhouettes. PullCast and LUXXU have created numerous Skyline variations – decorative hardware and lighting, respectively – and any combination is bound to upscale one's interior as they are a perfect match. This combination benefits from architectural style and a horizon-like aesthetic that will leave you contemplating every time you pass by them.
Shop the look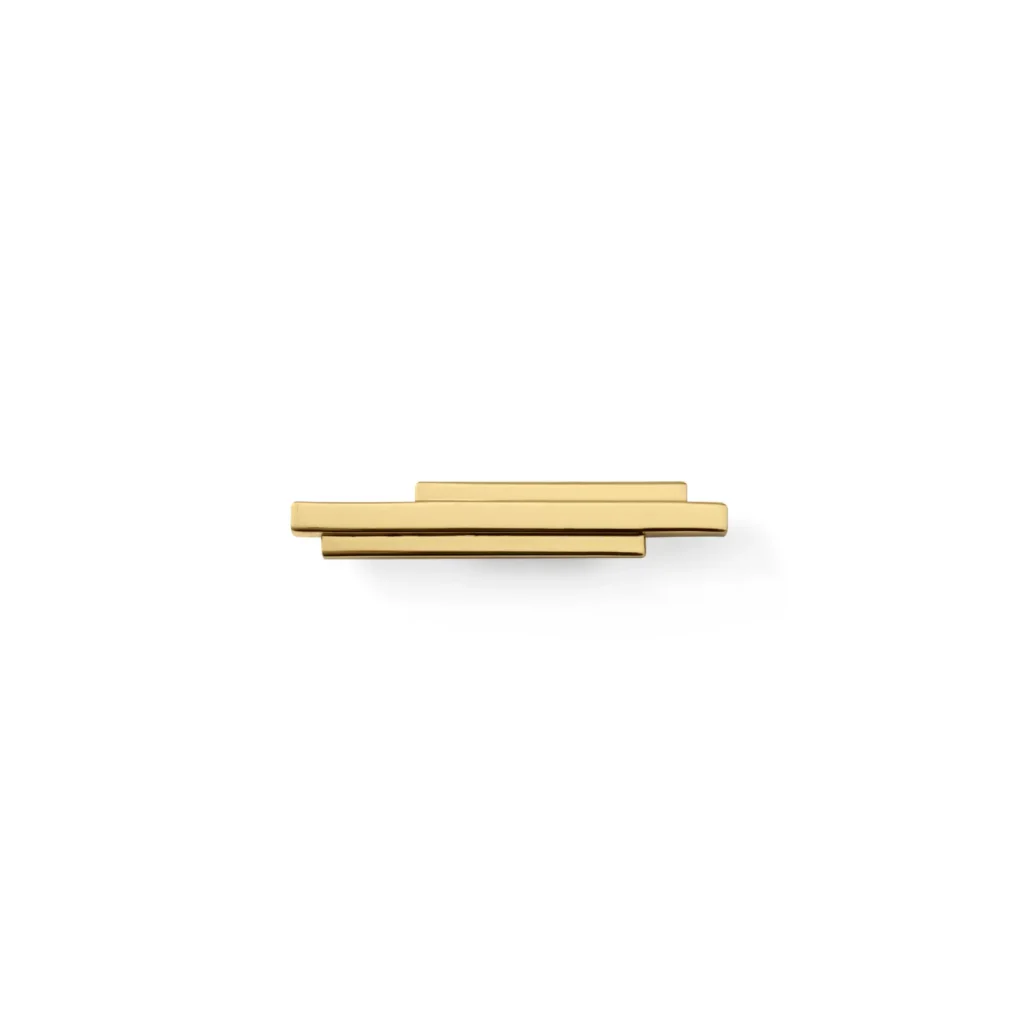 A Millionaire Clash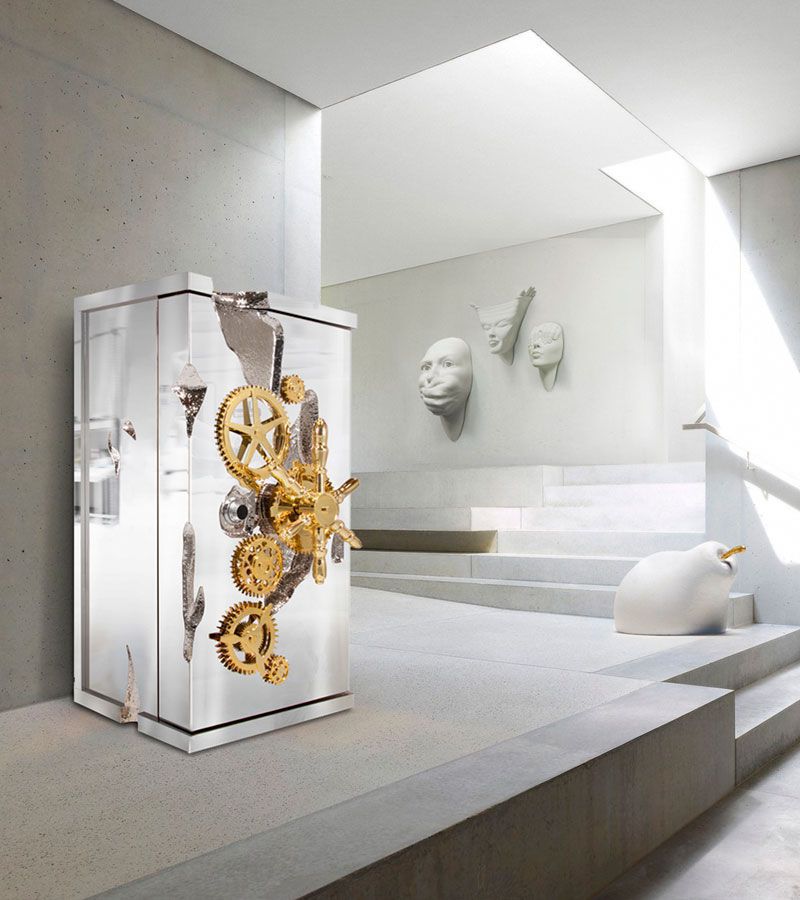 Luxury comes in many forms, and if you want to renovate your luxury safe, then the Millionaire safe by Boca do Lobo sounds like an ideal choice. This piece makes a statement with a black and gold aesthetic. Its metallic character goes hand in hand with PullCast's Clash door lever, a cosmopolitan design in marble and brass that highlights a mid-century shape in crowning glory.
Shop the look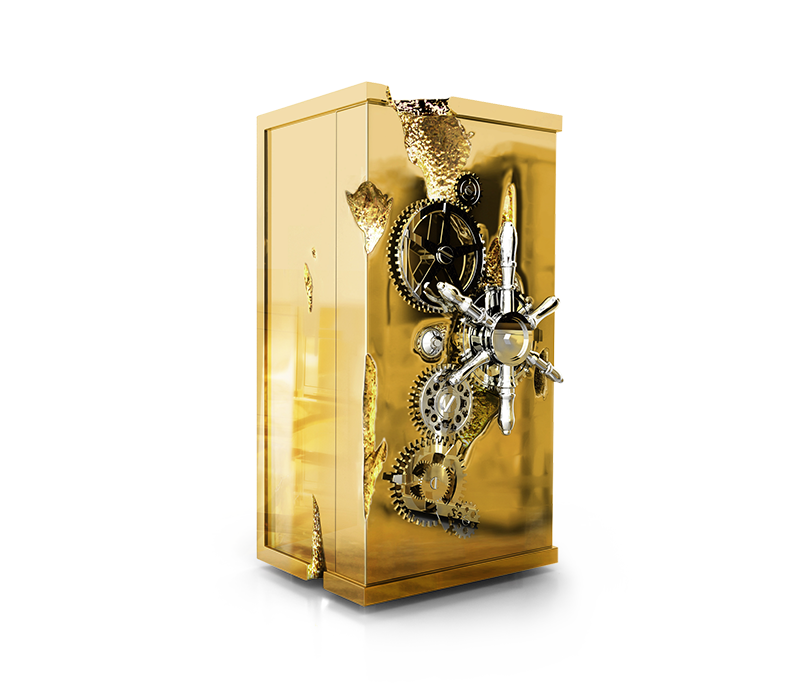 ---
See also: THE EVOLUTION OF DOOR HARDWARE
High Fidelity
DelightFull has come to create the stunning Hendrix suspension in an ode to one of the most iconic musicians to ever live, Jimi Hendrix. This exquisite piece takes the shape of a golden vinyl player, featuring a layered brass structure with mid-century modern appeal. PullCast followed the inspiration but gave its Hendrix door pull a more contemporary twist, opting for white veined marble as its material of choice. Available in several finishes, these two designs firmly complement each other and any interior in which they are paired of.
Shop the look
Poetry in Design
The Brubeck door pull displays a classic disposition and asymmetrical brass tubes, reminiscent of pipe organs. Its tubular structure in brass seems to perfectly match the poetic Scala chandelier by LUXXU. While this piece is made from beautiful crystals, its brass components are a perfect match with PullCast's mid-century Burbeck. 
Shop the look
Making a Visual First Impression
The Newton mirror by Boca do Lobo and Flow door pull by PullCast feature distinctive frames, however, their brass silhouette and curved nature make them a perfect fit. The futuristic mirror is composed by metallic spheres in different sizes. Flow perfectly complements Newton with its natural and invigorating form. Both designs decode all the sophistication and attitude needed to any entryway decor.
Shop the look
Easter Promisses
Just in time for Easter, the following combination is one that would marveled children and parents alike. The Bunny chair by Circu plays on the adorable nature of one of the most iconic pop figures in the world, the Bugs Bunny. The backrest takes the shape of the ears of the playful character/animal and it is covered in synthetic fur while the legs are in translucent acrylic. Combine that with the Bunny drawer handle by PullCast in brass and enamel and you got yourself an endearing pairing that will introduce a fun spin in a kid's room.
Shop the look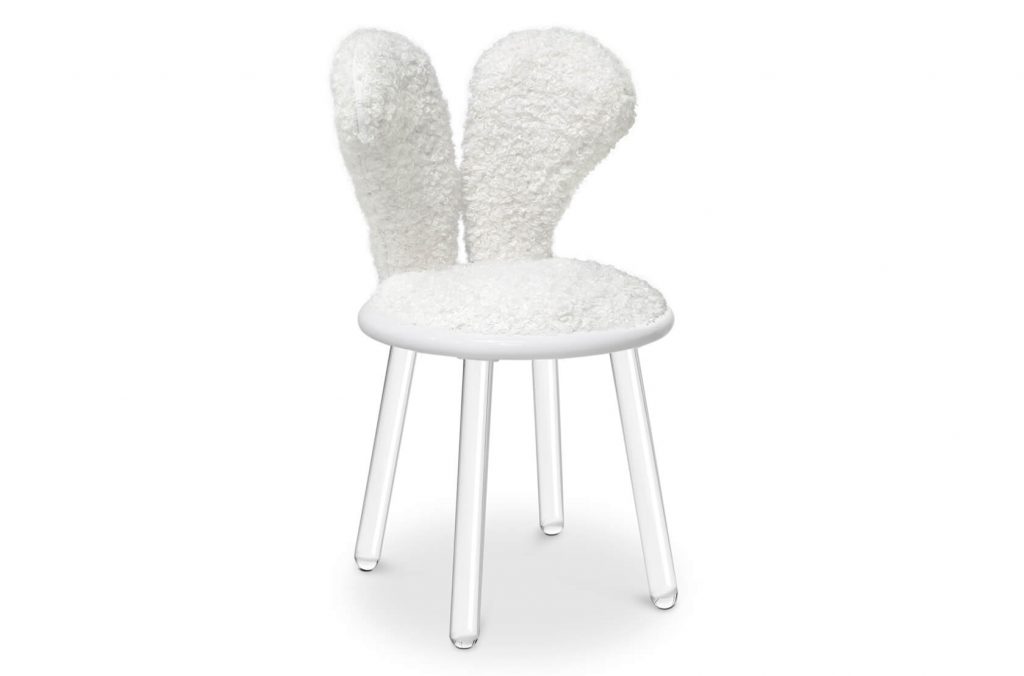 ---
See also:KITCHEN HARDWARE TRENDS BY PULLCAST
Did you like our article MATCHING DESIGNS THAT SERVE AESTHETICS AND FUNCTION? Let us know! They will help you elevate and transform your home decor or your interior design project into a unique experience! For more inspiration regarding decorative hardware, follow us on Facebook, Pinterest, Twitter, Instagram, Linkedin, and Youtube!