Read More: Lucky Cat Restaurant: Gordon Ramsay's Un-Instagrammable Restaurant
Louis Vuitton Exhibition Celebrates 160 Years of Design Collaborations ⇒  From June 28th to September 15th, the 'Louis Vuitton X' exhibition in Los Angeles presents 160 years of the brand's artistic collaborations.
The exhibition occupies the two floors of the 468 North Rodeo Drive building in Beverly Hills and contains over 180 items from the brand's archives, including early 20th century bags, art deco perfumes and iconic Monogram items designed by iconic figures such as Karl Lagerfeld and Frank Gehry.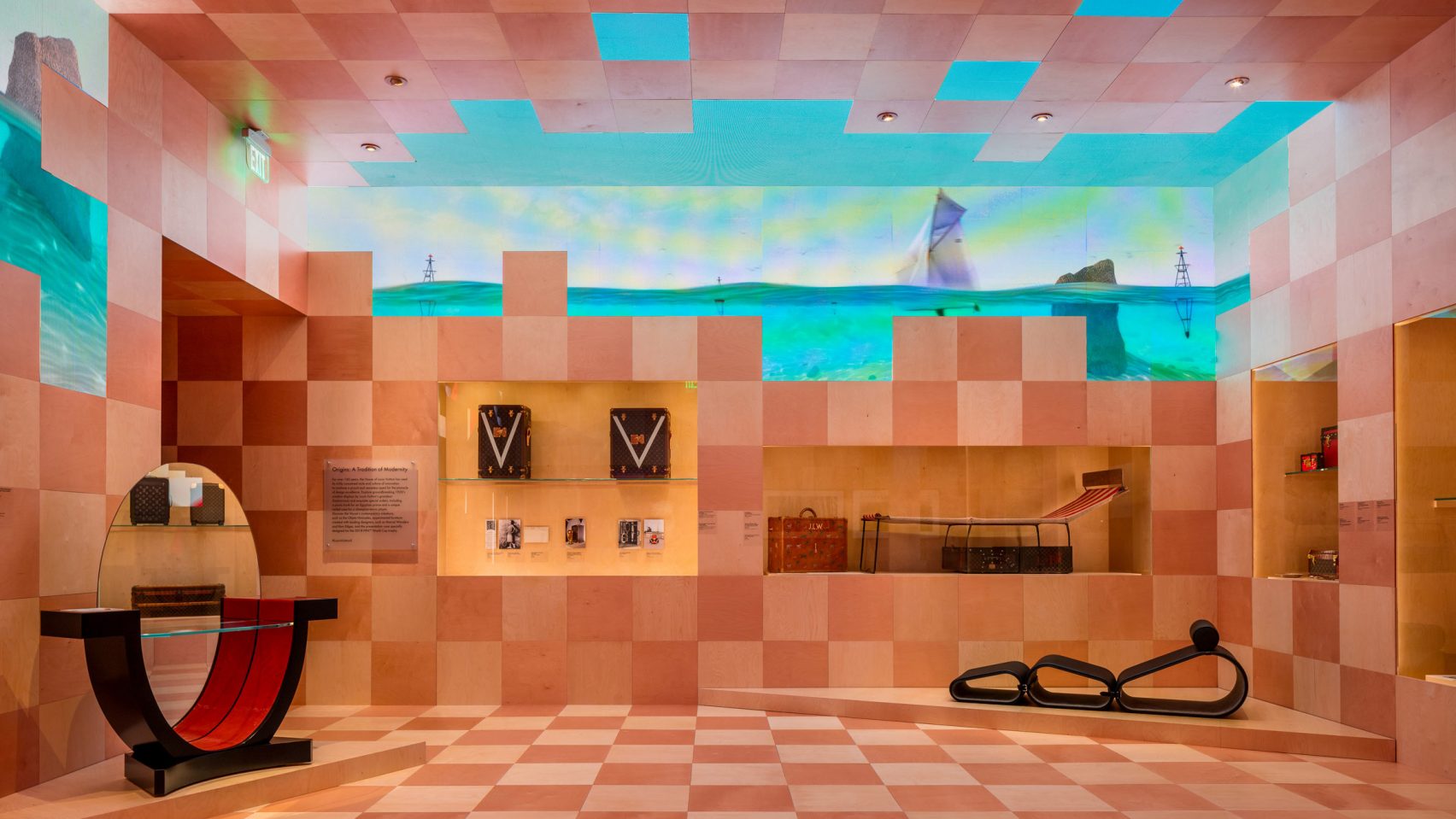 The products are displayed in 10 different rooms, all of which have their own color scheme and interior design inspiration, such as the room in this picture, with checkered walls and flooring in dusty pink tones.
The main attraction of this luxurious exhibition is definitely the room pictured above, which contains six exclusive monogram bags designed by Karl Lagerfeld, Zaha Hadid, Rei Kawakubo, Yayoi Kusama, Cindy Sherman and Frank Gehry.
On the second floor, there's a pop-up store of the brand which sells women's clothing, perfumes, shoes and leather goods. The staircase and landing are all in neon pink, and the ceiling is painted in yellow tones, in order to mimic a sunset. The space is also decorated with fake palm trees. The entry to the exhibition is free.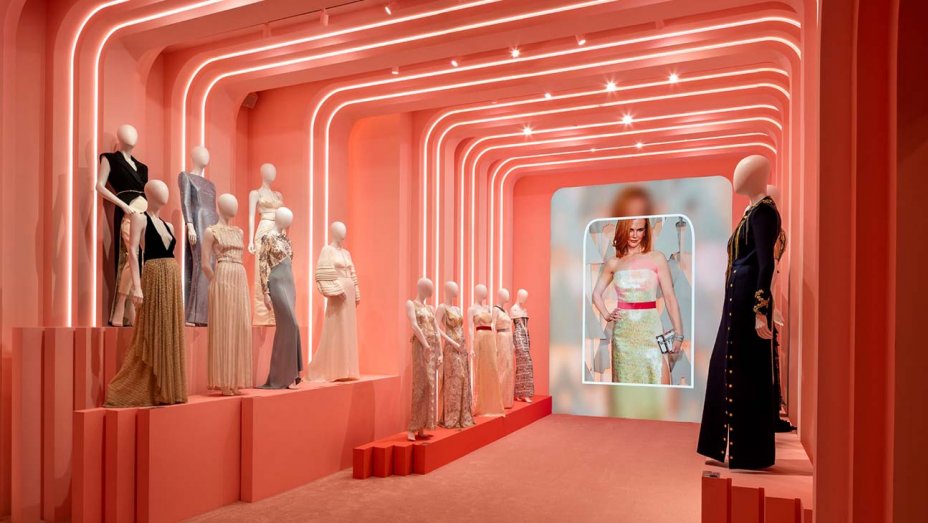 Discover the exclusive and luxury world of PullCast and dive in our amazing and elegant list of decorative and architectural hardware products. They will help you elevate and transform your home decor or your design project into a unique experience! Follow us on Facebook, Pinterest, Twitter, Instagram, Linkedin, and Youtube!
Louis Vuitton ExhibitionLouis Vuitton Exhibition
Louis Vuitton ExhibitionLouis Vuitton Exhibition
Louis Vuitton ExhibitionLouis Vuitton Exhibition
Louis Vuitton Exhibition

Louis Vuitton Exhibition