Living Room Inspirations You Must See – Living rooms should always achieve the perfect balance of comfort and style. PullCast attempts to provide the most inspiration in a world full of fads and trends. Today, PullCast Blog has invited the expertise of some of our favorite interior designers and luxury design businesses to highlight design brilliance.

Living Room Inspirations You Must See
High-Luxury Living Room By Renowned Designers
DIMORESTUDIO is a dream and memory interpretation studio. They are storytellers as well as experience creators. They create patterns and environments that evoke memories. A combination of settings, locations, and things that elicit emotion. A nonlinear story that blends reminiscence, present-day experiences, and hopes. Different time eras are paired, mixed, and matched. Artisanal practices are passed down through generations. Both old and modern. Both vintage and modern.  
---
See also: Decorative Hardware Designs For Living Room vs Bedroom
---

Less is more, restrained décor, subtle and calm – all adjectives to define Alix Lawson's interior design firm in London. Alix's business is more than a design firm since she believes that simplicity is a new luxury, and she seeks to revolutionize the way we see and experience our homes.  
Pierre Yovanovitch has earned a name for himself across the world via very prominent design projects that clearly show his made-in-France style, where strong underpinnings of absolute luxury support a pure vision of interior architecture. Indifferent to passing fads and trends, Pierre Yovanovitch creates imposing design projects that persuade by the power of their well-conceived architectural presence and warm modernity, while gracefully avoiding both complication and ostentation.  
"The distinct South Side geography brought to mind my experience in Rio De Janeiro and the city's close relationship with the sea and rolling hills. A common spirit between the environments that I was keen to communicate from a concept design."  
In Need Of More Inspiration?
Marvel Also At These High-Luxury Living Rooms By Luxury Brands
Luxury and elegance are obvious in this living room of this Deluxe Apartment in Moscow, blending a modern language with a sumptuous environment and impressing us with the harmony that the entire project envisions.  
Completely set apart by its gold-toned elements, this contemporary living room is an absolute head-turner, especially when paired with the metamorphosis console.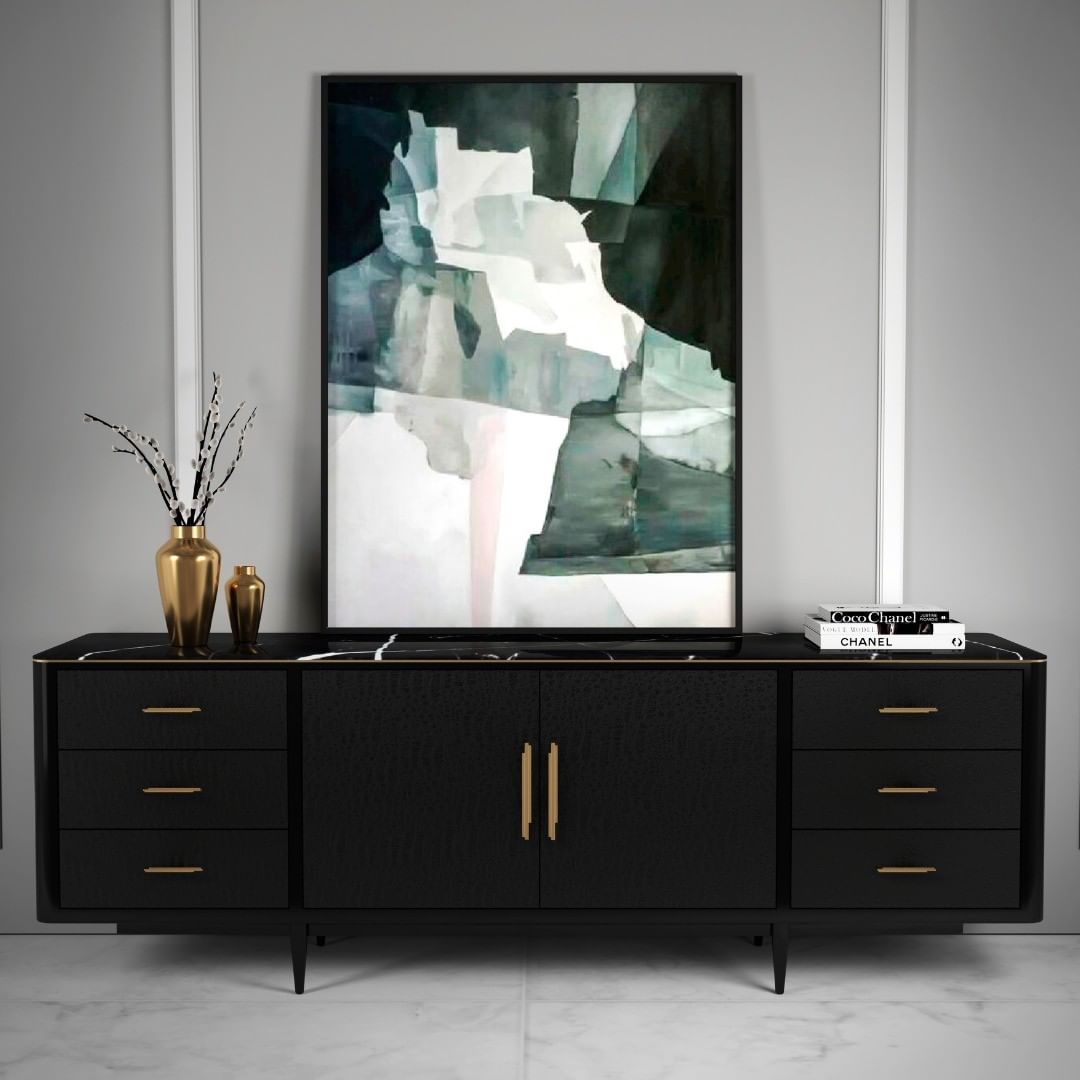 Timeless pieces are a must! Intemporal and classic pieces can be used all year and are trendy at the same time. The
Skyline hardware pieces
are an amazing example of
timeless pieces
that looks always good and exquisite in every living room.
This
dream house in Miami
is something to marvel at, isn't it? The lounge room is furnished with timeless upholstery and brand-new furniture pieces.
Discover the exclusive and luxury world of PullCast and dive into our amazing and elegant list of decorative and architectural hardware products. They will help you elevate and transform your home decor or your interior design project into a unique experience! For more inspiration regarding decorative hardware, follow us on Facebook, Pinterest, Twitter, Instagram, Linkedin, and Youtube!
Did you like our article
Living Room Inspirations You Must See
? 
Let us know!