Katharine Pooley's Dining Room Designs: 7 Luxurious Dining Rooms – Katharine Pooley designs spectacular, elegant, and inspirational residential and commercial projects for the most discriminating clients. She doesn't miss a detail when it comes to interior design projects, with a wonderful selection of luxury furnishings to match her fantastic luxury lifestyle.
See also: Discover the Work of 20 of the Best Interior Designers in London
Contemplate These Luxurious Dining Rooms By Katharine Pooley
The spectacular neo-Classical Pearl Villa, located off the coast of Qatar and set against Pearl Island's crystal-clear, sapphire waters, is the right blend of space, light, and sumptuous detail in Katharine's newest Doha luxury interior design project. This magnificent project is gifted with a majestic dining room design with unique lighting fixtures as well as an imponent long dining table to set a luxurious stage.
The Clarence at St James's House, London is one of the city's most opulent locations, just a stone's throw from Buckingham Palace. This iconic Grade II listed 49,000 sqft 10 story house has been meticulously designed to complement the distinctly British aesthetic contained in the building's spectacular heritage Westminster architecture. A fabulous example of Katharine's unique ability to harmonize innovative luxury interior design with traditional interior architecture.
See also: Nouveau Door Pull
If You Enjoyed These Wonderful Katharine's Dining Rooms
Then Have A Glimpse Of These Amazing PullCast Designs
Nothing fulfills a home décor or design and architecture endeavor like a piece of jewelry hardware. The mix between the Orbis Rectangular Mirror with the grey and gold in the Sonoran cabinet handle reflects a more conventional style that is evident in every facet but yet as gorgeous as it always was!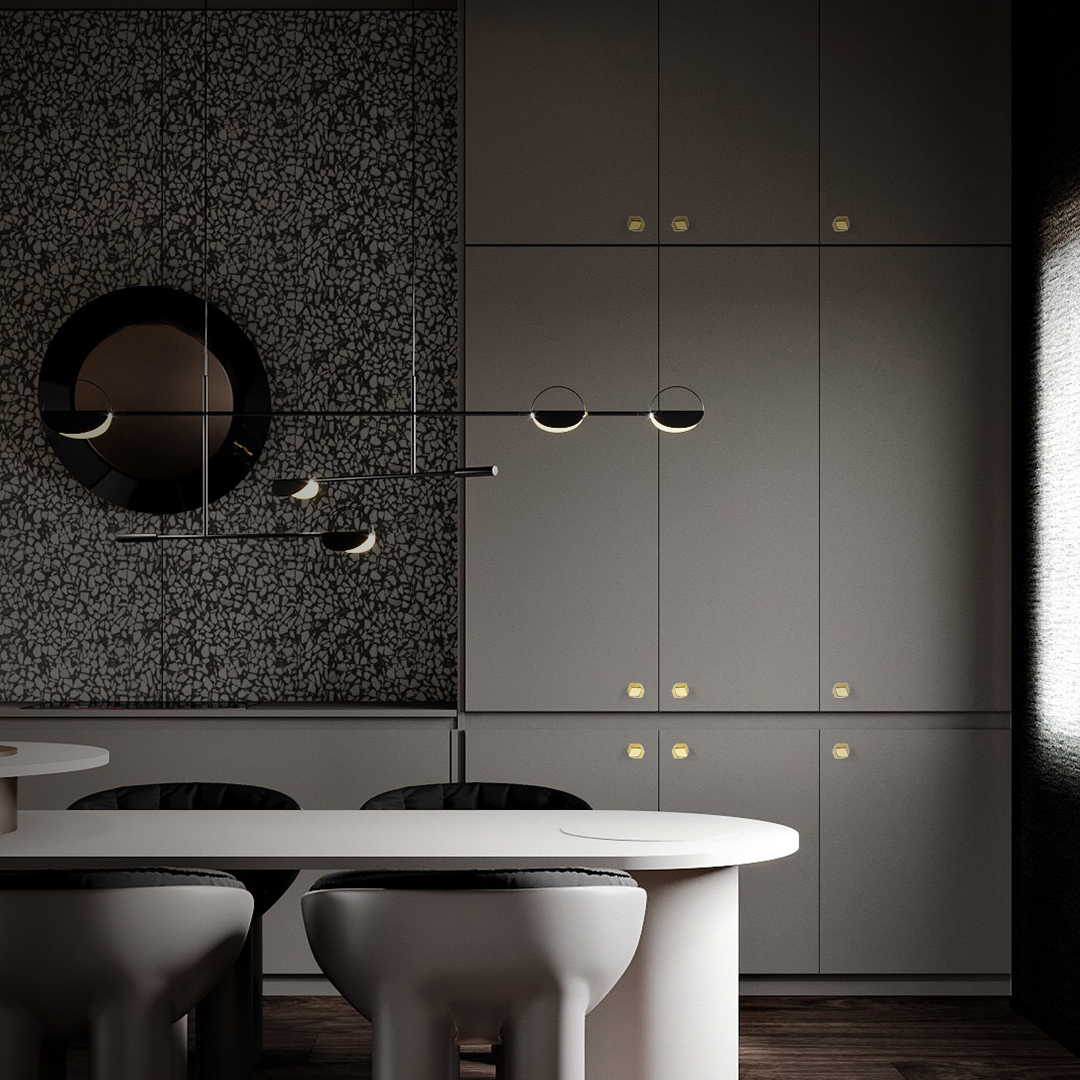 The dining room is one of the spaces you definitely don't want to miss next time you're building an interior because it's a place where everyone can congregate at the end of the day to share anecdotes and share a meal together.
A beautiful blue setting with golden accents. With the Quantum door pull, you may get this mid-century appearance.
See also: Quantum Cabinet Handle
To Round Off Some Amazing Dining Inspirations
Check These Exquisite Designs By Other Interior Design Brands
See also: Build a Fantasy World with A New Kids Collection by PullCast
If you want to discover more about the exclusive and luxurious world of PullCast and our elegant collections of decorative hardware, then feel free to follow us on social media: Facebook, Pinterest, Twitter, Instagram, Linkedin, and Youtube