Hardware Trends for Every Room=>  Hardware is a fundamental piece for a touch of modern elegance to any room or furniture piece. Accessories such as drawer pulls and handles have the unique ability to breathe new life into new or existing furniture by easily retrofitting and replacing hardware In today's article, the PullCast Blog will showcase some pieces that fit the trends in the decorative hardware world and will upgrade your interior design or design projects.

ENTRYWAY HARDWARE
Gold Hardware is always a classic. For any major metropolis, beauty is a precious backdrop even to appreciate things from afar. Skylines are the city's profile, an iconic symbol, and just like our door pull, create a silhouette when set in context.
Rustic and nature-inspired hardware pieces are unique and very carefully crafted. Our inspiration for the Comb door knobs took part in one of the most aesthetically pleasing sights in nature, the honeycombs phenomenon. Marveled by the angular perfection that bees can form, we have drawn a circle shape, a perfect form, and in complete harmony with nature.
BATHROOM HARDWARE

We all need a way out from reality, from time to time. Turn your bathroom into a place where you can escape from the everyday stress, and enjoy the maximum of an extravagant Bathroom. With the dramatic Babel II suspension by luxxu, big tubs designed for a spa and Kano opulent door handles by Pullcast, appreciate life while relaxing in your own space and moment.
See Also: Historically Modern Design Style For Your Projects
BATHROOM DRAWER HANDLES
Bathrooms are the most common space in a home, thus it has to be functional for a different range of people every single day. The design process of a bathroom has to come from a clear understanding of who will be using it. Since Neutrals are forever a favorite in bathroom color schemes, Pullcast's skyline drawer handles are best fitted to complement the space. These muted, natural colors help create spaces that feel calm, inviting, and clean.
BEDROOM HARDWARE
The bedroom is an intimate space that should reflect your style and still match your home décor. Chateau Bed is inspired by the walls of French castles, this Magnifique headboard takes every bedroom and turns it into the most exclusive chamber. The Waltz nightstand transpiring elegance, sobriety and decisiveness. Waltz Drawer Handles by Pullcast are an elegant and versatile piece fit for bedrooms, living rooms or opulent hotels.
All master bedrooms contain a beautiful dresser, where utility is embedded in the decor. It is fundamental for a good harmony where the storage also plays an important role for the final design, with the Waltz Drawer Handles, that make it as elegant as useful. They do not normally serve as the main source of clothes storage, but to complement the room design.
When it comes to a dressing area, there is not a statement piece of furniture quite like the Waltz Closet, an elegant modular clothing storage solution. Made with gorgeous brass hardware and finished with the finest materials such as smooth black leather and smoked mirror. This closet is also a modular piece, allowing different module combinations to better fit into your space, with a fully customizable organization system the Waltz is not only luxurious but also incredibly functional and versatile

See Also: More Of The Best Interior Designers In San Francisco
LIVING ROOM – cabinet Hardware
Monocle's sideboard with cabinet pulls by Pullcast, with the same name, is a perfect furniture piece for retro lovers and mid-century admirers. Built entirely out of solid walnut wood, accented by its gold plated brass front doors that feature a protruding circular design, this piece of furniture will upgrade your interior design.
For a modern touch in your living room, Our Skyline drawer handle: A Slik and beautiful detail that can match any contemporary ambiance. Well-made hardware pieces with a simple design are a great detail that will never go out of style!
Work in style with a combination of design furniture and art. Combine your office room with the Essential home Lasdun desk that features Pullcast's monocle cabinet pulls! This stunning mid-century piece will give a contemporary twist for your office room decoration!
When it comes to kitchen decor midnight blue has been an emerging trend. Like the green, blue can be a beautiful choice for your kitchen decor and even more when combined with the best accessories. The best way to have perfect decor is to bet on details and our skyline hardware is the best option. Set in the gold tones in contrast with blue and give yourself the kitchen of your dreams!
See also: SUMMER HARDWARE EDITION – OCEAN COLLECTION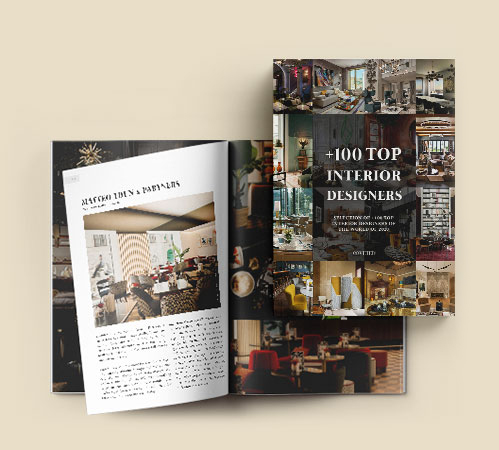 Did you like our article Hardware Trends To Uplift Any Room Décor? Let us know!
If you want to discover more about the exclusive and luxurious world of PullCast and our elegant collections of decorative hardware, then feel free to follow us on social media: Facebook, Pinterest, Twitter, Instagram, Linkedin, and Youtube