Go for the Culture, Stay for the Design Hidden Gems –  Culturally speaking,  the following traveling destination boast the best artistic and social panorama, offering a versatile scene in topics such as art, design, music, and gastronomy, among many others. Today, you can connect the world of interior design with PullCast Showroom and get to know our majestic city of Porto.

About PullCast
PullCast was born digging deep into the wonders of nature by a jeweler and a designer, who adore collecting objects from outdoor experiences. Crossing the worlds of jewelry and design only led to exploring new aesthetic design approaches with strong architectural and artistic influences. Expect to find diverse ranges of styles on collectible sculptural hardware, wide-spreading a sense of rarity and legacy, grounded by ancient forms of craft.  Enter on a voyage with us, outlining the quintessence of your designs.
PullCast Showroom in Portugal
Located in the majestic city of Porto, PullCast's new showroom is tailored to inspire and connect the world of interior design with bespoke decorative and architectural hardware solutions. Here, you will find striking design features, including complex products with unique shapes and textures in all forms and numerous customization options concerning materials, finishes, and colors, among other enticing surprises. With the manufacture of each product and collection, PullCast's drive lies in introducing a new aesthetic to the market while maintaining a strong commitment to craftsmanship.
The best place for a holiday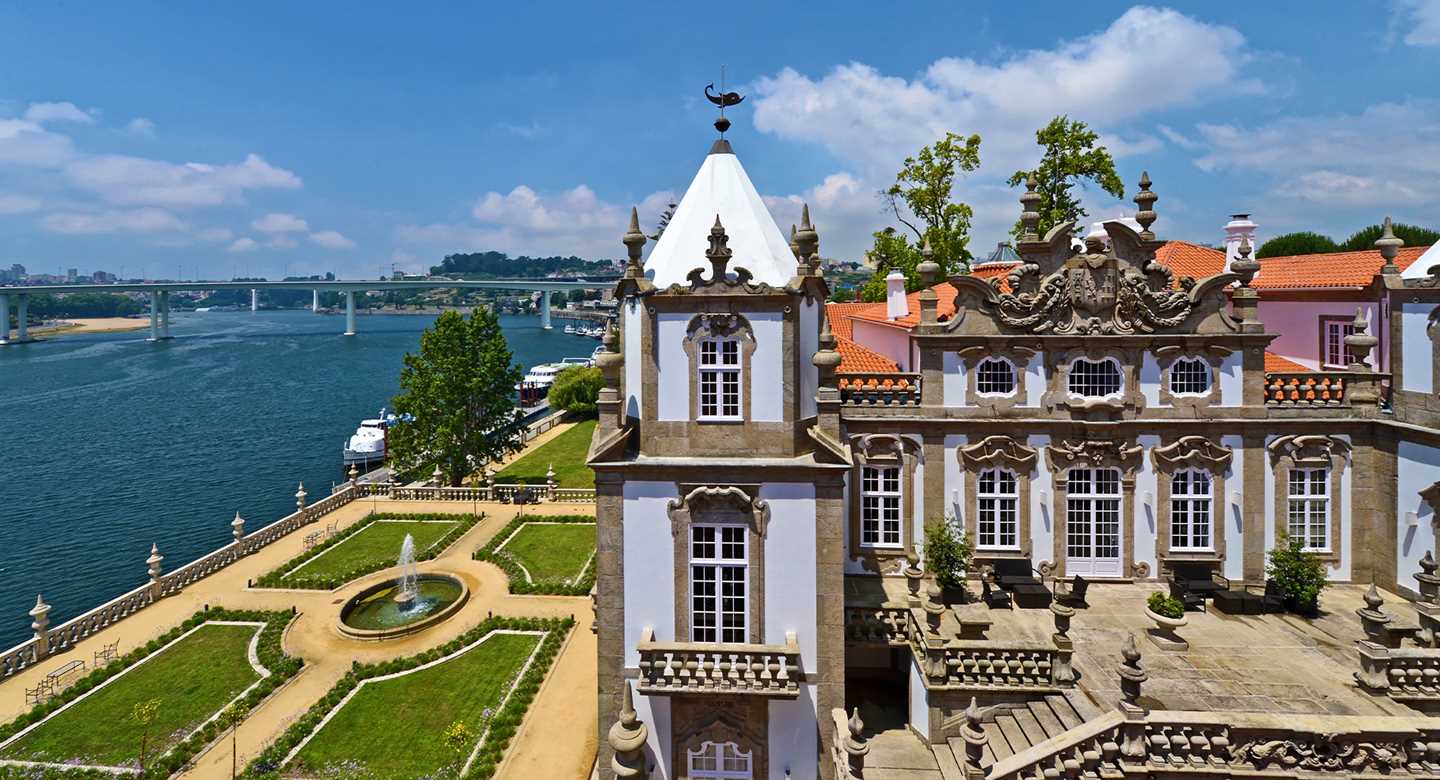 Located in the city of Porto, 3 km from the center of one of the most vibrant regions of Portugal, the Palácio do Freixo, classified in 1910 as a National Monument, is a unique example of Baroque architecture, with around 10 thousand m2 of gardens and green spaces with a breathtaking view of the Douro River.
Terrace Lounge 360º
Porto Cruz Space is a project to celebrate the culture of Port wine, combining contemporaneity and tradition. Conceived as an information, exhibition and leisure place, it offers new experiences around Port wine, combining it with artistic creations in fields as diverse as fashion, art, music and gastronomy.
Traditional Porto Food
The Francesinha is a warm sandwich that will catch your eye at first glance. It is said to have been brought to Porto by an emigrant returning back from France. This sandwich is an adaptation of the French toasted sandwich, croque-monsieur. A Francesinha sandwich is made with bread, ham, sausages and steak. It is typically covered with melted cheese and an egg on top. Though, what makes the Francesinha unique is the secret sauce that each restaurant prepares with its own touch.  The sauce which is served hot, is a tomato and beer sauce and is used to dip or "flood" your sandwich in. And, the best part about this traditional Porto food is that you can get as much sauce as needed!
Wine Tasting & Tours in Porto & Douro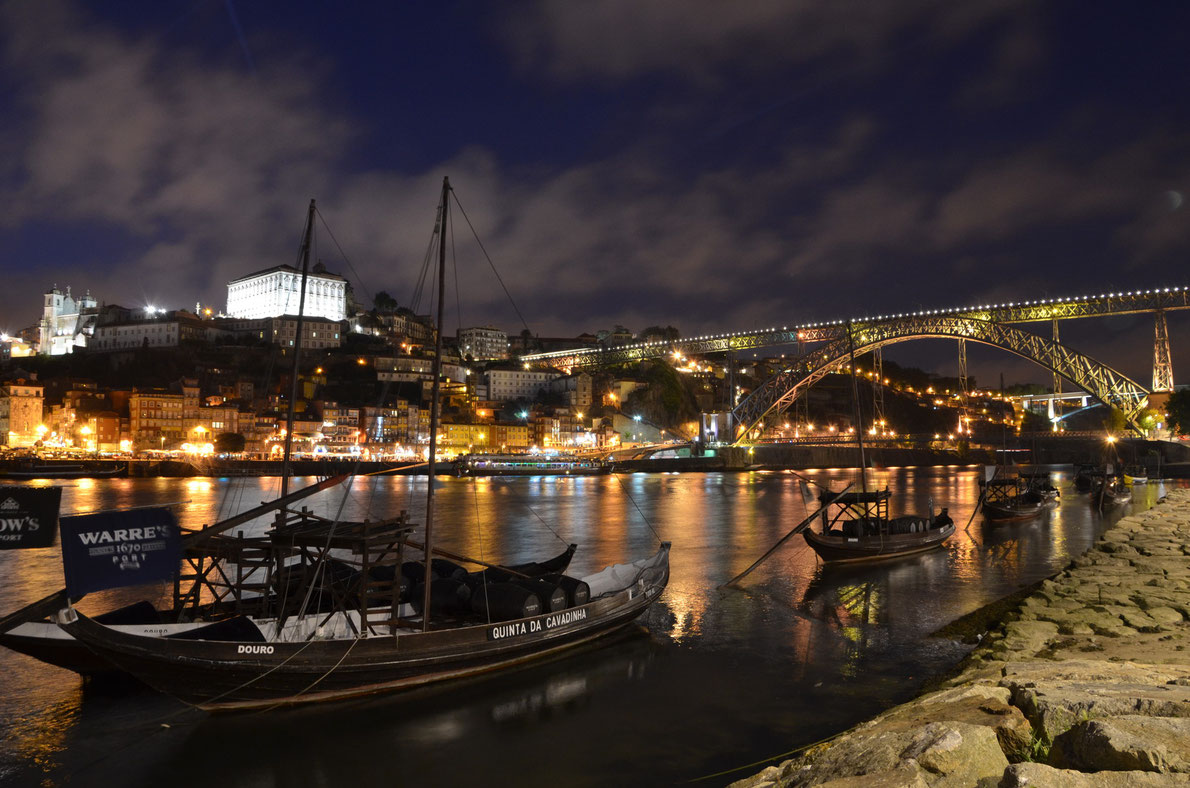 The Douro Valley could well be the most picturesque wine region of Europe. The Douro Valley was named a UNESCO World Heritage Site in 2001 for its natural landscapes and cultural heritage related to winemaking. Wine tastings and tours in Porto & Douro are like diving in history centuries ago! What would be the better place to sample a glass of Port or enjoy a good Douro wine with your meal if not the estates in Douro Valley.
Bookshop inspired by The Harry Potter Series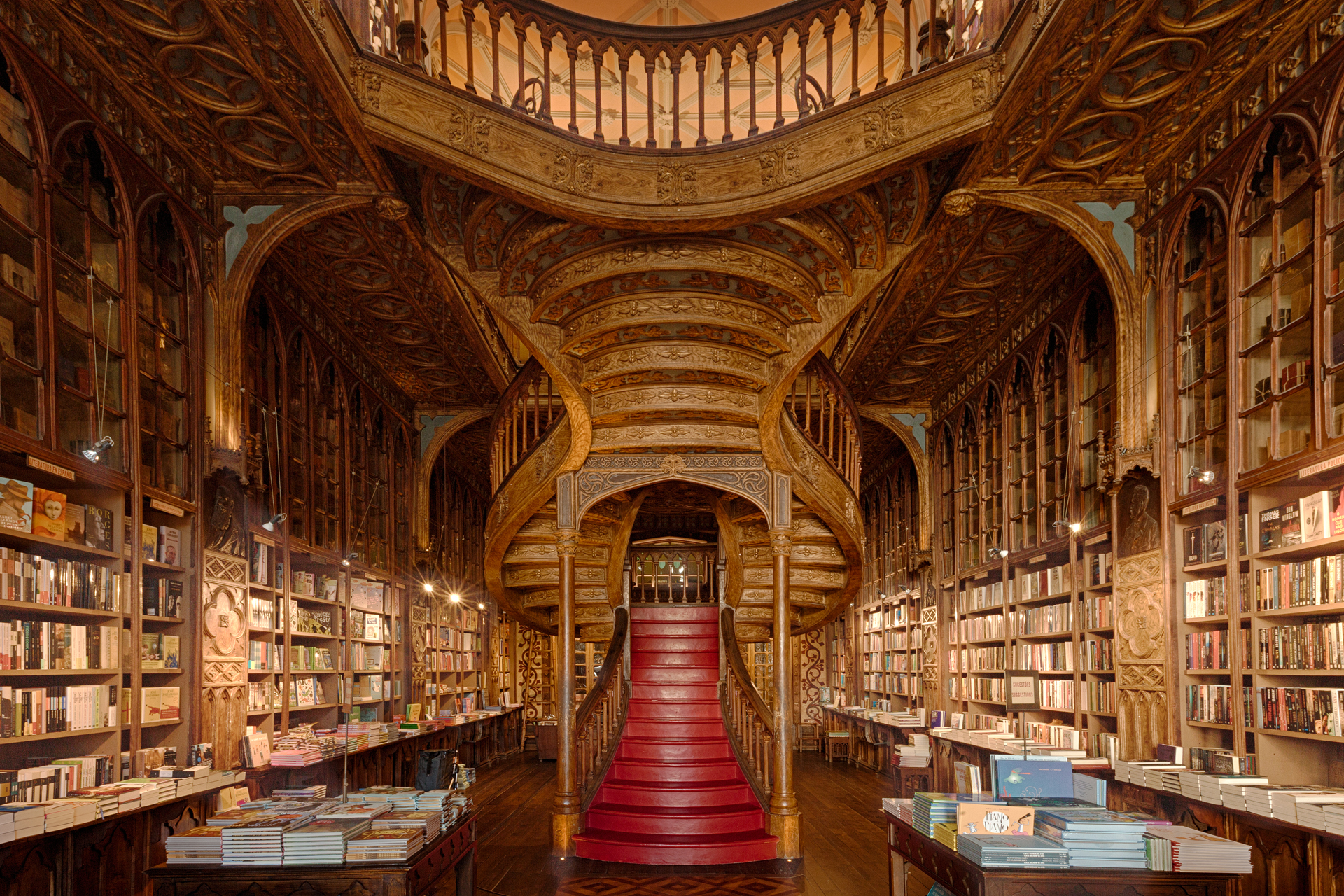 This historic bookshop has a well-deserved reputation as one of the most beautiful bookstores in the world – and is rumoured to be an inspiration behind the Harry Potter series. Built in 1906 by engineer Xavier Esteves, the store was once a popular haunt for the city's creative set and features a colourful, neo-gothic facade adorned with paintings. The interior is just as impressive, with a stained-glass and carved-plaster ceiling, a room for rare books and a double spiral staircase at the heart of the store carved from timber and carpeted in striking crimson. Make sure to arrive early to avoid the long queues – the store receives up to 5,000 visitors each day.

---
It's a Porto thing, you wouldn't understand if you don't visit!
---
Did you like our article Go for the Culture, Stay for the Design Hidden Gems? Let us know!
If you want to discover more about the exclusive and luxurious world of PullCast and our elegant collections of decorative and architectural hardware, then feel free to follow us on social media: Facebook, Pinterest, Twitter, Instagram, Linkedin, and Youtube!