Luxury Jewelry: Five Amazing Pieces That Will Leave You Breathless ⇒ There are many Luxury Jewelry Pieces on the market, but there are some that are special and that make anyone breathless due to their beauty, elegance, and quality.
Luxury Jewelry
Meet the Five Amazing Pieces
 To inspire you and to help you have dreamful of beauty and luxury, PullCast Blog decided to share with you Five Amazing Pieces of Jewelry that, like all PullCast Pieces, is a stunning result of luxury design and pure craftsmanship.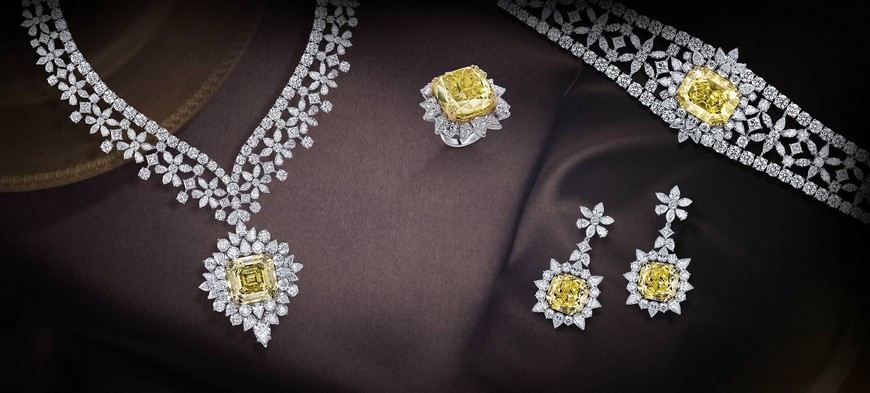 This piece is worth about 42 million dollars and is owned by a family business founded by David Mouawad. A stunning and unique piece of craftsmanship that's worth every dollar!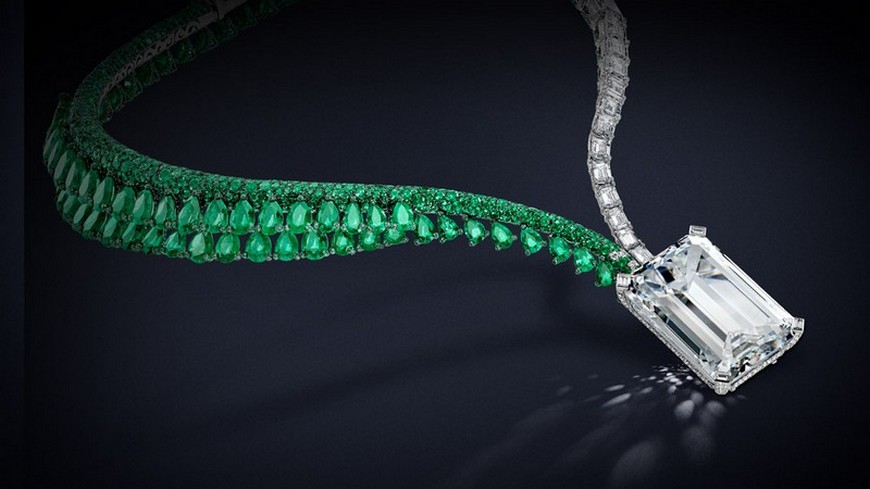 This landmark piece from the Swiss brand de GRISOGONO achieved 33.7 million dollars in Christie's auction in November 2017. The centerpiece of this amazing necklace its the 163.41 Carat, flawless D-colour emerald-cut diamond that's the largest ever to come to the auction!
Related Article: Introducing The Fine Jewelry Exhibitors at PAD Gèneve 2019
Named after a similar sapphire design made for Liz Taylor in 1969 by Bulgari, The Green Liz necklace features an impressive 59.10-carat sugarloaf-cut Colombian emerald. This piece is worth 4.6 million dollars.
How about that Luxury Jewelry?
Tell us your opinion on the commentaries
An iconic ring with a 15.04 Carat oval fancy vivid yellow diamond in a white diamond and platinum that's worth 4.4 million dollars. A stunning luxury jewelry piece that certainly lives by its name!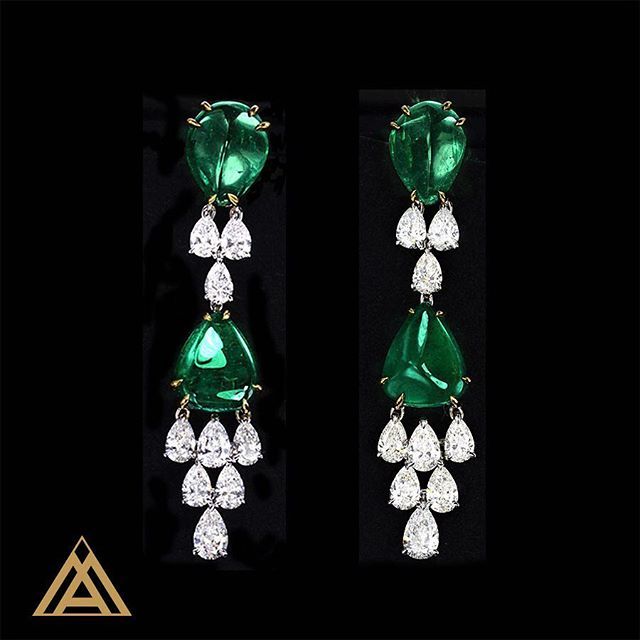 One of the most stunning and unique luxury jewelry pieces by Maximilian, this set is worth 2.4 million dollars. The combination of Emeralds and Diamonds is amazing and fits perfectly in the opulent style of these glorious pieces.
Image Source – Maximilian London, Bulgari, Tiffani & Co, Grisogono, Mouawad
---
Discover the World of PullCast
Discover the exclusive and luxury world of PullCast and dive in our amazing and elegant list of decorative and architectural hardware products. They will help you elevate and transform your home decor or your interior design project into a unique experience!  For more luxury jewelry inspiration, follow us on Facebook, Pinterest, Twitter, Instagram, Linkedin, and Youtube!