Decorative Hardware Agenda – Salon Art 2019 – Salon Art+Design returns for its eighth edition at the Park Avenue Armory in New York City from November 14 – 18, 2019. Presenting the world's best design, vintage, modern and contemporary, enhanced by blue-chip 20th century and contemporary art, the Salon will feature 56 leading art and design galleries, from 14 different countries, spotlighting the trends of collectible design.
This is one of PullCast's favourite events in one of PullCast's favourite cities and we want to share all the news about this amazing event with you!
Salon Art+Design has differentiated itself from other fairs by including a highly curated mixture of historic and contemporary collectible design and fine art. Just as top interior designers create eclectic homes for discerning clients, Salon exhibitors are encouraged to create immersive environments mirroring the way we live today. The success of Salon Art+Design lies in the quality of its exhibiting galleries, the extremely international flavor of the material and eclecticism that is highly sought by today's collectors and tastemakers.
Read More Monaco Yacht Show Highlights! A Grand and Luxurious Yacht Design
Across the board, there's a great degree of regional diversity in the fair's expected offerings, with exhibitors hailing from France, Lebanon, Morocco, the Netherlands, Sweden, and many more far-flung nations. Brazilian design, which is currently experiencing a prolonged period of popularity, will be better represented than in years prior. And for the first time ever, the fair will include a Barcelona gallery. Both of these points, noted by Bokor, are indicative of the fair's "ever-widening geography," as she puts it.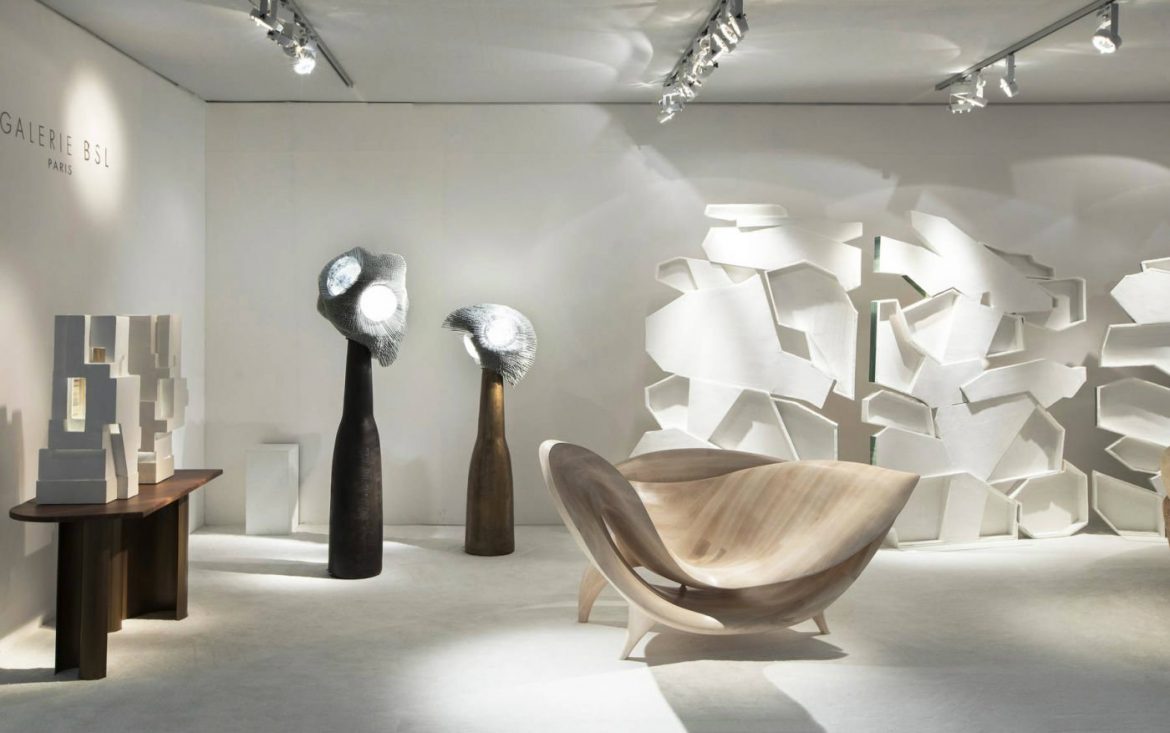 Both young and seasoned collectors approach the design market, seeking the new, the uncommon, and the accessible. The material offered at Salon Art+Design ranges from periods that have now become classic: Bauhaus, Art Deco, and mid-century design coexisting happily with work by young and established contemporary makers. Salon is vetted and the only international fair of this caliber to combine styles, genres, and periods–cutting a universal and timeless swath.
With its immense 55,000-square-foot Wade Thompson Drill Hall, modeled after 19th-century European train stations, and historic rooms designed by leading period designers Louis Comfort Tiffany and the Herter Brothers, Park Avenue Armory offers an amazing space to view cutting edge art + design.
Discover the exclusive and luxury world of PullCast and dive in our amazing and elegant list of decorative and architectural hardware products. They will help you elevate and transform your home decor or your design project into a unique experience! Follow us on Facebook, Pinterest, Twitter, Instagram, Linkedin, and Youtube!