Decorative Hardware: 5 Functional Trends & Tips for a Solid Interior ⇒ Decorative hardware can certainly have quite an impact, especially in terms of beauty and function. These detailed designs truly shine in bathroom and kitchen interiors and can often be regarded as jewelry designs.
Decorative Hardware: 5 Functional Trends &
Drawer and door hardware are often used to grant a more cohesive and detailed character to an interior. These highly decorative designs easily blend in with other design elements as they can be completed in a comprehensive range of finishes and aesthetics, from silver and gold to industrial and rustic. In today's article, PullCast Blog explores five interior design trends and tips that have always be in display when it comes to decorative hardware.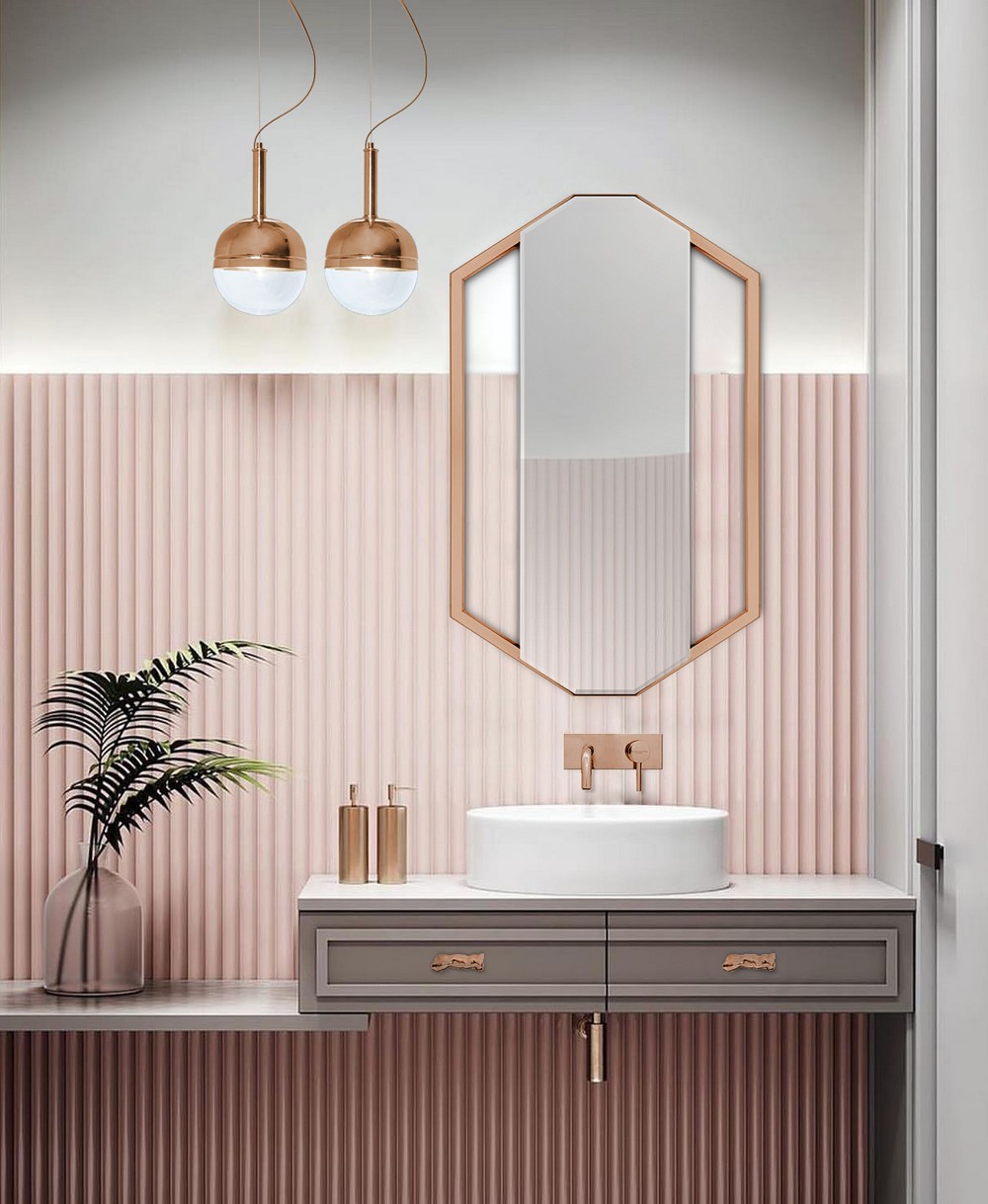 ⇒ Related Article: Be Amazed by an Art-Inspired Handle Perfect for Modern Furniture ⇐
#1 – Using hardware pieces that highlight materials such as crystal, Murano glass, acrylic, leather, or even wood will allow one to have a more personalized interior space.
#2 – Oversized pulls will always be in fashion, especially if they are of a simple and clean nature. If place in a kitchen, they will certainly provide a sleek and modern appeal with all the functionality that comes with it.
#3 – Two aspects that can assuredly add value and even more functionality to an interior space, especially the kitchen division are full-extension drawer slides and soft-close elements.
#4 – While muted metals are one of the most popular trends in the hardware sector, one can also make a statement in using pieces in white, gray, or black metals in a less reflective finish as they add a touch of brightness and introduce an extra layer of luxury.
#5 – The concept of ergonomics really comes into play when it comes to interior design. In decorative hardware, a popular idea is having a pull or handle that fits one's hand extremely well or bring cabinet contents to the homeowner.
⇒ Read Also: Introduce a Bit of Character to Your Modern Home with Playful Designs ⇐
Decorative Hardware: 5 Functional Trends &
Decorative Hardware: 5 Functional Trends & Tips for a Solid Interior
If you want to discover more about the exclusive and luxurious world of PullCast and delve into our elegant collections of decorative and architectural hardware by following us on social media: Facebook, Pinterest, Twitter, Instagram, Linkedin, and Youtube!
Source: Kitchen & Bath Design
Decorative Hardware: 5 Functio