Contemplate Truly Luxurious Living Rooms With Studia 54 – The Studia 54 group of enterprises consists of three distinct brands whose operations span the whole spectrum of interior design and architecture.
They seek to be the greatest worldwide interior design and architectural design studio by developing projects in their own and unmistakable style. They make aspirations of opulent and comfortable living a reality by bringing together professionals from the most different sectors.
See also: How Hardware Can Complement Styles: Modern Luxury vs Mid-Century
Unique And Opulent Designs
Contemplate These Luxurious Living Room Designs By Studia 54
The interior of this living room is done in shades of beige, with terracotta inclusions and emerald details. Custom-made glass lamp chandelier according to Studia 54's exclusive design. Doesn't it look stunning?
For this luxurious residence in Nigeria, a multiform glass paste material applied to small glass blocks was used to create the panel using nanotechnology. With its special properties, it is possible to change the optical properties of glass and its aesthetic value, while creating unique collections that can surprise anyone. This living area proved to be spacious, intended for a large number of people.
See also: Jalo Door Pull

If You Enjoyed These Living Room Decorations By Studia 54
Check These Modern Designs By PullCast
Inspired by the diverse marine life in this Caribbean country, Belize Cabinet Hardware portrays the intricacy and uniqueness of the coral reefs.
Modify your furnishings using PullCast hardware to make genuine works of art. Nouveau is a fantastic choice for your designs since it is distinguished and luxurious.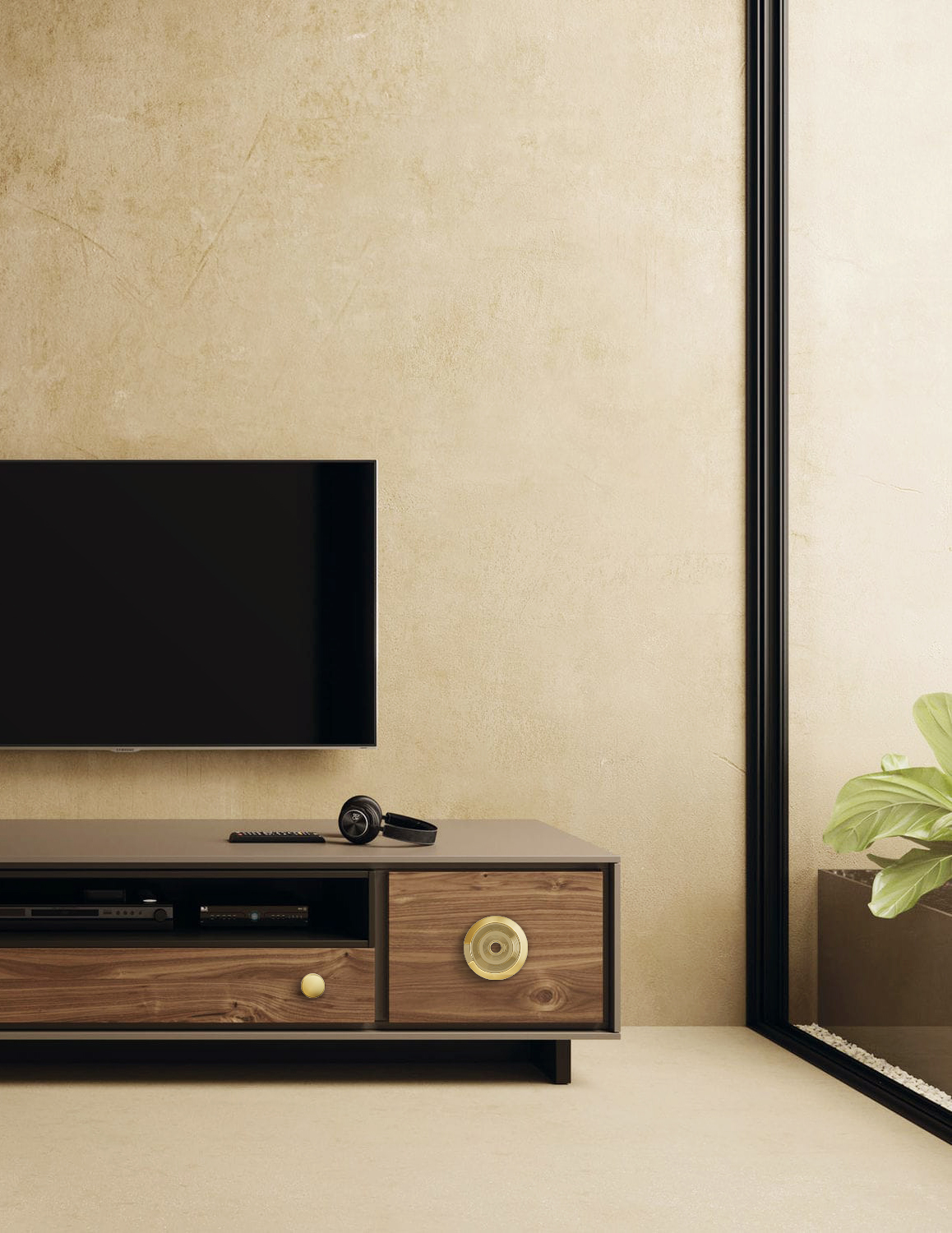 Precious and exclusive hardware for a TV cabinet is certainly a bold approach in regards to a living room design. In order to make this bold move go as smoothly as possible, the Hendrix Cabinet Handle is the ideal piece to transmit luxury and appeal.
See also: Skyline Drawer Handle
More Luxurious Living rooms?
Discover This Living Room Designs By Other Design Brands
A gorgeous living area is done with one-of-a-kind elements that create a harmonious yet amazing décor.
Intriguing, deep, multifaceted, and unexpected. These are the primary characteristics of eclectic design. A wild clash of rich color and texture, ancient and modern, high and low makes this luxurious living room a place to dream to have.
See also: Wonderful Ideas To Upgrade Your Home Decoration 
Discover the exclusive and luxury world of 
PullCast
and dive into our amazing and elegant list of decorative and architectural hardware products. Did you like our article
Contemplate Truly Luxurious Living Rooms With Studia 54? 
Let us know! They will help you elevate and transform your home decor or your interior design project into a unique experience! For more inspiration regarding decorative hardware, follow us on
Facebook, Pinterest, Twitter, Instagram, Linkedin, and Youtube
!